8 Fun Feelings Activities for Preschoolers
By: Author Tanja McIlroy
Posted on Last updated: 24 January 2023
Categories Social and Emotional Development
Early childhood is as much about developing a child emotionally as it is about building physical and intellectual capabilities.
These feelings activities for preschoolers bring art, songs, discussion and stories together, to help kids experience their emotions in practical ways.
How do you teach preschoolers about feelings?
As children progress through the stages of emotional development , they naturally learn to identify their feelings and express them in healthy ways.
Much of a child's emotional development happens during play.
While children are playing dress-up or engaging in pretend play, they are imitating and acting out real-life scenarios, which are full of emotions.
Pretend play gives children a way to safely act out and practise big emotions such as fear, love, sorrow and anger.
However, parents and teachers can also find opportunities for teaching emotions to preschoolers by planning special feelings/emotions activities.
Here are a few ideas.
1. Mirror Emotions
Give children a hand-held mirror or stand in front of a large mirror. Ask them to explore their emotions in their reflections.
Ask them to make different faces. Start with easier emotions to identify, such as sad, happy and angry. Ask how their faces change as their emotions change.
Then, try to play with emotions such as boredom, excitement and worry. What do those faces look like?
Tell children to think of a cute puppy, running away from a lion, a very sad baby, or a big gift they are about to unwrap. How and why do their faces change?
2. Dance Your Feelings
Challenge kids to make up dances to show what various emotions feel like:
A tired dance – Use scarves, slow movements and sleepy faces to slow music.
An angry dance – Stomp around the room, making jerking movements with stern expressions to choppy music.
An excited dance – Jump around with lit-up faces and a happy tune.
Choose music to match the mood and try out different emotions.
As a variation, play different kinds of music and ask children to show you, through their dancing, how the music makes them feel.
3. Emotion Drawing
Ask kids to draw a picture that explains how they feel.
Do not direct this activity too much. Rather allow children to express themselves with their own creativity. Different children will find different ways of representing their emotions.
Another way to do this is to play music (use the music from the dancing activity above) and ask your children to draw how the music makes them feel.
Tip: use clues from movies to help you choose the sounds, such as a choppy violin that's used when a shark is approaching, or a slow, classical song that creates a sad atmosphere.
4. How Would You Feel?
Have a discussion about feelings and ask kids how they would feel in various situations.
Here are some examples of questions about feelings:
How would you feel if…?
How did you feel when…?
How does it make you feel when…?
Tell me about a time when you felt really scared.
What does mom do that makes you feel loved?
Learning to verbalize and express feelings is an important part of healthy development.
5. Paper Plate Faces
Creative art is a great way to make a physical representation of emotions.
One of the simplest emotions crafts for preschoolers is to make paper plate faces, depicting various emotions.
These can be turned into masks or you could attach a craft stick (or ice-cream stick) to the bottom and turn them into puppets for kids to use during their dramatic play.
6. Story Time
Story time is one of the easiest ways to incorporate teaching emotions. Books are filled with characters experiencing the full array of emotions and learning important life lessons.
As you read your stories in class or at bedtime, remember to ask questions about what the characters are feeling, why they are feeling that way, as well as how you would feel in the same situation.
7. Feeling Faces
Challenge kids to page through a magazine, or a storybook and identify faces that show strong emotions. Animals' emotions are also often clearly depicted in drawings.
Cut out faces from a magazine and sort them into groups – happy faces, sad faces, angry faces, etc.
8. Emotion Songs
Music is an excellent medium for teaching skills in early childhood. These cute songs are all about emotions and kids will enjoy singing along to them.
If You're Happy
This version of the popular song "If You're Happy and You Know It" is by Super Simple Songs and it incorporates more emotions. Use these or make it up as you go along.
If you're happy happy happy, clap your hands. If you're happy happy happy, clap your hands. If you're happy happy happy, clap your hands, clap your hands. If you're happy happy happy, clap your hands.
If you're angry angry angry, stomp your feet. If you're angry angry angry, stomp your feet. If you're angry angry angry, stomp your feet, stomp your feet. If you're angry angry angry, stomp your feet.
If you're scared scared scared, say, "Oh no!" If you're scared scared scared, say, "Oh no!" If you're scared scared scared, say, "Oh no!" say, "Oh no!" If you're scared scared scared, say, "Oh no!"
If you're sleepy sleepy sleepy, take a nap. If you're sleepy sleepy sleepy, take a nap. If you're sleepy sleepy sleepy, take a nap, take a nap. If you're sleepy sleepy sleepy, take a nap.
This is a Happy Face
This is a good song to introduce the topic of emotions and how our facial expression often reflects how we're feeling.
You can listen to the tune here . Watch it and then play it in the background as you sing along and make the faces. It has great music to accompany all the emotions.
This is a happy face. This is a happy face. This is a happy face. This is my happy face.
This is a sleepy face. This is a sleepy face. This is a sleepy face. This is my sleepy face.
This is an angry face. This is an angry face. This is an angry face. This is my angry face.
This is a surprised face. This is a surprised face. This is a surprised face. This is my surprised face.
Happy. Sleepy. Angry. Surprised. Happy. Sleepy. Angry. Surprised.
This is an excited face. This is an excited face. This is an excited face. This is my excited face.
This is a sad face. This is a sad face. This is a sad face. This is my sad face.
This is a nervous face. This is a nervous face. This is a nervous face. This is my nervous face.
This is a silly face. This is a silly face. This is a silly face. This is my silly face.
Excited. Sad. Nervous. Silly. Excited. Sad. Nervous. Silly
"Now, let me see those faces!"
Show me your happy face. Show me your sleepy face. Show me your angry face. Show me your surprised face. Show me your excited face. Show me your sad face. Show me your nervous face. Show me your silly face.
I hope you liked these simple emotions activities for preschoolers.
For more ideas, here are some social-emotional activities for preschoolers .
Get FREE access to Printable Puzzles, Stories, Activity Packs and more!
Sign up and you'll receive a downloadable set of printable puzzles, games and short stories , as well as the Learning Through Play Activity Pack which includes an entire year of activities for 3 to 6-year-olds. Access is free forever.
Signing up for a free Grow account is fast and easy and will allow you to bookmark articles to read later, on this website as well as many websites worldwide that use Grow .
This site uses Akismet to reduce spam. Learn how your comment data is processed .
Skip to primary navigation
Skip to main content
Skip to primary sidebar
Teaching Expertise
Classroom Ideas
Teacher's Life
Deals & Shopping
Privacy Policy
45 Fun Social Emotional Activities for Preschoolers
June 3, 2022 // by Suzanne Bucknam
Social-emotional learning is gaining traction in being recognized as an important part of early childhood curriculum. This type of learning is presented in the form of both one-on-one and group activities.
Social-emotional activities for preschoolers are wonderful tools to teach young children about their own emotions, as well as the emotions of others.
Below are some social-emotional activities that are great for the classroom, as well as the home.
1. Emotions Discovery Bottles
This set of emotions discovery bottles is Inside Out-themed, however, the set of bottles you make with your preschooler does not have to be. Have your child pick out the ingredients for each bottle and make corresponding faces to put on each one.
Learn more: Laly Mom
2. Feelings Check-in Chart
Making a chart about feelings is a helpful social-emotional tool for preschoolers. You can hang it in your classroom and, throughout the day, accompany students to the chart to practice identifying their feelings.
Learn more: Pre-K Pages
3. Stomping Out Big Feelings with Dinosaurs
Stomping out dinosaur-size feelings is a fun social-emotional activity that helps children identify their feelings and express them in productive ways . It's also a great proprioceptive activity, much like heavy work.
Learn more: The OT Toolbox
4. Setting Up a Calming Corner
You are probably familiar with calming corners/peace corners. They are areas in a classroom where preschoolers can go to have some quiet time - on their own terms.
Setting this area up with your students and sharing ideas on calming items and activities to use in the calming corner is a wonderful social-emotional activity.
Learn more: The Montessori-Minded Mom
5. Make a Set of Worry Dolls
Preschool-age children are not so different from adults in that some of them are worriers. Crafting a set of Worry Dolls is a great social-emotional activity that pairs well with the book, Silly Billy, by Anthony Brown.
Learn more: Happy Hooligans
6. Making Emo Dolls
Using cardboard rolls, preschoolers can help make these cute emo dolls. Each doll expresses a different emotion.
They can be used for role-playing by children to help them identify their own feelings and develop empathy for the feelings of others.
Learn more: Danya Banya
7. People Playdough Mats
This is a fun social-emotional activity for preschoolers. Using playdough, children get to make a person that represents them physically and assign emotions to them.
Viewing the facial expressions they make helps them identify their own emotions, as well as others.
Learn more: Picklebums
8. Make Emotions Masks from Paper Plates
Making emotion masks from paper plates is a fun idea that can help preschoolers express their own emotions and identify others' emotions. Since many young children are still in need of emotional vocabulary, this is a no-pressure, informal, and fun way to introduce it.
Learn more: No Time for Flashcards
9. Talk About Emotions During Morning Circle
Morning circle is an opportunity to talk about the date, weather, what's going to happen during the day, and to do music and movement activities. It's also the perfect time to talk about emotions and come up with some healthy strategies students can use throughout the day.
10. Calming Sensory Bins
Sensory bins are a great social-emotional tool for preschoolers. They provide sensory feedback that can have a calming effect on young kids.
Preschoolers can visit a sensory bin on their own when they are feeling overwhelmed or in groups where they can talk with each other about how the bin activity makes them feel.
The lavender sensory bin linked below is just lovely.
Learn more: The Chaos and the Clutter
11. Story Telling Social Stories
Preschoolers have active imaginations and they love telling stories. Storytelling is introduced in the early childhood learning environment to help prepare children for reading .
It's great for social-emotional learning, as well.
Learn more: How We Learn
12. A Sticky Cutting Tray of Emotions
Cutting trays are appealing to preschoolers - an unrestricted space where they can cut and create. Add a social-emotional aspect to your students cutting trays by giving them magazines with close-ups of faces for them to cut out and reconstruct.
13. Feeling Matching Game
Playing a matching game with feelings cards put a social-emotional spin on the classic game of memory. There is room for teachers to get creative with the "feelings challenge" when preschoolers make a match.
Learn more: Kiddie Matters
14. Emotions Guessing Game
This emotions guessing game is a lot of fun. It helps develop social-emotional skills in large or small groups.
After practicing with this game, preschoolers will be able to more confidently and accurately identify their own emotions, as well as the emotions of others.
Learn more: Childhood 101
15. Emotions Sorting Mats
Presenting an "emotions sorting mat" to preschoolers helps them better understand that different emotions can present in a variety of ways, but still be recognizable.
Learn more: File Folder Heaven
16. Play "Catch" a Feeling
This activity is so much fun and it's also incredibly easy to set up. All you need is an inflatable beach ball and a marker.
Learn more: Pam Dyson
17. Social-emotional Board Game
Making a social-emotional board game is a way for teachers and parents to get creative, as well as focus on the emotional skills with which their preschoolers are struggling.
Learn more: Kristina Marcelli
18. Emoji Feelings Faces
Using emojis to express emotions is an internet trend that seems to be here to stay. These cute little faces are actually great social-emotional learning tools for kids, too.
19. Happy and Sad Face Sorting
Sorting faces based on emotions is a fun social-emotional activity that helps preschoolers identify social cues and learn empathy. It also helps children understand that not every expression of negative emotion involves crying.
Learn more: Having Fun at Home
20. Paper Plate Feelings Spinner
This is a neat social-emotional activity for preschoolers. Making a paper feelings spinner starts out as a fun craft and ends up as a social-emotional tool that can be used again and again.
Learn more: Meaningful Mama
21. Color By Emotions by Code
Coloring emotions by code is a fun activity that helps children develop fine motor skills and learn colors - all while teaching them how to identify and name their own emotions.
Learn more: Frogs and Fairies
22. Scribble Art
Scribble art is a social-emotional activity that gives children the chance to identify, name, and express their emotions all at once.
Learn more: The Art of Education
23. Mega Block Feelings
Making Mega Block feelings is an extremely simple activity to set up. Preschoolers can match facial features to create emotional expressions.
Learn more: Twitchettes
24. Story Stones
Story stones have a lot of opportunities for social-emotional activities for preschoolers. One such activity is painting facial expressions and having preschoolers piece together faces and name the corresponding emotion.
Learn more: Where Imagination Grows
25. Create a Flipbook
Preschoolers have a difficult time understanding that emotions are fluid - that they can be sad, but not be a "sad person". Creating a flipbook that lets young children identify the feelings they are having at the current moment can help them understand this concept and apply it to others.
Learn more: The Mad House Mummy
26. Make a Thumbs Up, Thumbs Down Jar
A thumbs-up, thumbs-down jar is a really neat activity that helps preschoolers consider how their actions can make other people feel in a fun, no-pressure, no-shame way.
Learn more: Things to Share and Remember
27. Making a Self-portrait
This is another fun self-portrait activity. This one has preschoolers look in a desk mirror while they express an emotion. Then, they are to draw a portrait of themselves.
Learn more: Still Playing School
28. Fishing for Feelings
Playing a fishing game to learn social-emotional skills is a perfect idea for preschoolers. This game can be played in so many different ways and as a one-on-one activity, or as a group.
Learn more: Little Page Turners
29. Feelings Hop
Preschoolers benefit from social-emotional learning as much as they do from gross motor activities . Combining the two is a great idea for social-emotional activities for preschoolers.
30. Make a Feelings Jar
Making a feelings jar is a beautiful idea for teaching emotional regulation and social-emotional skills to preschoolers. This activity works well in groups or as a one-on-one activity.
Learn more: Mosswood Connections
31. Feelings Slap Game
This is a fun card game that teaches social-emotional skills by helping preschoolers identify and name different emotions. This game can be played in small groups or emotions can be called out to students at their spots on the rug.
32. Rainbow Breathing
Improve focus, self-control, and mindfulness in the classroom while practicing breathing techniques that will also improve motor skills.
33. "I Can Show Kindness"
Worksheet with images that gives suggestions of ways students can show kindness in their home and community.
Learn more: Teachers Pay Teachers
34. The Gratitude Game
Using colored sticks or candies, students will choose a color, then have to express gratitude related to the color. It gets students to appreciate little things and others in their daily lives.
Learn more: Seattle's Child
35. Practice Social Interaction
Help kids learn how to work through specific social scenarios by using social stories to practice these interactions.
Learn more: Whimsy Workshop Teaching
36. Impulse Control Cards
Great for preschool children who are impulsive. This is a simple game that uses images and speech to "stop and think" before calling out the answer.
Learn more: The Dabbling Speachie
37. Good Friend
This sort and paste activity teaches students the difference between a good and a bad friend through concrete examples.
Learn more: Keeping My Kiddo Busy
38. Spatial Awareness Puzzle
Let students show their artistic expression while learning about spatial awareness. Using an outline of a simple shape and objects found in nature, children will create a puzzle that fits the objects inside the border.
Learn more: Little Pine Learners
39. Reading Body Language
This game uses images to help students identify the meaning of body language.
Learn more: Annie's Classroom
40. Calming Kit
Create a calming kit for children to use when they are upset. The kit will teach them how to self-regulate and build calming skills for when an undesirable feeling comes.
Learn more: Perfection Pending
41. Learn Through Literacy
Teach children about the concept of charing through the read-aloud text, " The Doorbell Rang ", which also introduces them to basic math skills.
42. Identify Body Feelings
Children identify an emotion and then use images to relate it to how it makes their bodies feel. It helps students not only be conscious of their emotions, but also aware of how their body reacts.
Learn more: The Responsive Counselor
43. Alphabreathes
This book is a fun way to teach a variety of breathing strategies to students created by a psychologist and appropriate for toddlers. It relates the different strategies to a familiar object and letter of the alphabet.
Learn more: Mindful Schools
44. Puppet Play
Children learn about strong emotions through interactions between the puppets. You can also have them create their own puppets that they identify with.
Learn more: Raising Children
45. Build A Flower Emotions
Support students in identifying different emotions by using this adorable sort and match game.
Frequently Asked Questions
What are some social-emotional activities.
The above list has many great social-emotional activities. In addition to the above activities, role-playing with a caregiver also teaches many important social skills and emotional skills.
How do you teach emotions?
Emotions can be taught in many ways. Books , conversations, and social-emotional activities are all great ways to teach emotions.
What are examples of social activities?
Social activities are activities such as group art projects , pretend play involving serving or helping, and circle time group activities.
Kidssoup.com
Search form.

Fall / Autumn
School Celebrations
Other Holidays
Christmas Holidays
Thanksgiving
Mother's Day
St. Patrick's Day
Valentine's Day
Polar Region
In the Garden
At the Farm
Around the World
In the Kitchen
Olympic Games
The EarTwiggles
Music and Instruments
Transportation and Travel
Fairy Tales
Favorite Books
Nursery Rhymes
Seasonal Crafts
Holiday Crafts
Animal Crafts
Letter Crafts
Story Time Lessons
Books, Rhymes, and Songs
Felt Stories
Science Activities
Gross Motor Skills Activities
Math Activities
Letters of the Alphabet Activities
Literacy Activities
Fine Motor Skills Activities
Preschool Lesson
Sensory Play
Outdoor Fun
Our Products
KidsSoup Resource Library
Emotions and Feelings Preschool Activities, Games, and Lessons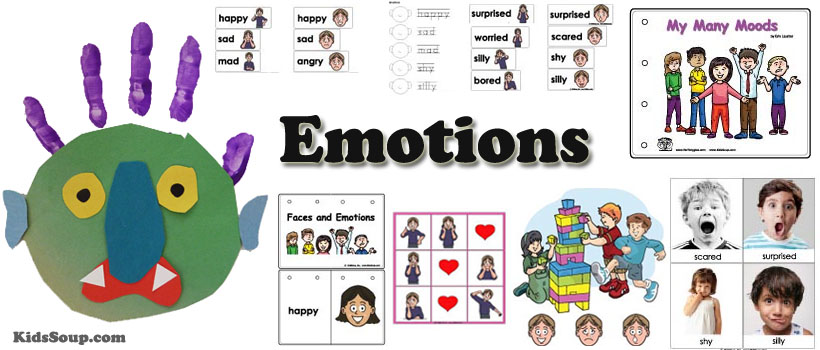 My feelings and emotions preschool activities, games, lessons, and printables  This month's theme explores two subjects close to children's health and well being: Feelings and Emotions. Children participate in literacy activities that help them build vocabulary and word recognition skills around topics that relate directly to their daily lives and experiences. Let your preschool and kindergarten children explore what it means to have feelings via movement, singing, drawing, writing, matching, talking, and listening. 
Samples of our more than 90 emotions preschool and kindergarten activities, crafts, games, and lessons available inside our KidsSoup Resource Libary:
Themes and projects.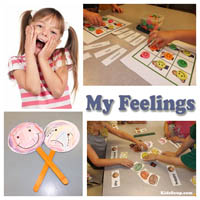 Activities and Lessons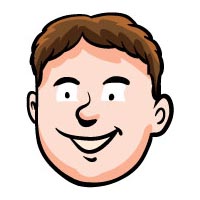 Booklets and Other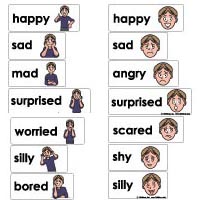 Free Emotions Activities, Games, and Printables
Introduce and let children explore the different feelings they can experience on any day. Our activities help children identify and name their emotions and feelings. Use the activities during your All About Me theme:
All About Me My Feeling and Emotions
Emotions Learning Center Ideas  
Pretend play area.
Place different size mirrors all around the room. 
Fine Motor Skills
Print out a monster face without facial features and let children use play dough to create different facial expressions and mood. Let children share with you how the monster feels.
My Feeling Preschool Activities
Today I feel
After reading the book prompt students to discuss a variety of feelings. Hand out a small paper plate to each child and encourage them to make a feeling puppet. Have them color or cut out and paste a feeling face on their paper plate. Decorate with yarn annd paper scraps for hair and ears. Attach a large craft stick to the back. Let children share their feeling puppet with the group. Re-read the book and let the children with the matching feeling hold up their puppet.
Happy and Sad Hand out a mirror to each child. Talk about how we feel when we're happy and how it shows in our face. Sing the song " If You're Happy and You Know It." Let children look in the mirror and make a happy face.
If you're happy and you know it, show a smile. If you're happy and you know it, show a smile. If you're happy and you know it, and you really want to show it, If you're happy and you know it, show a smile.
Repat by children looking in the mirror making a sad face. 
If you're sad and you know it, cry BOO-HOO.
Feeling and Emotions Craft Hand out a paper plate and a mouth piece to each child. Drill a hole to the bottom of the paper plate and attach the mouth piece with a brass fastener. Let children decorate the face. Sing the song again and let children show the matching feeling on their puppet's face.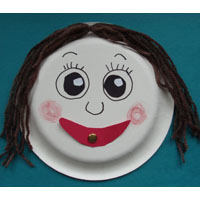 My Feelings and Emotions Lesson and Printables  (available inside our KidsSoup Resource Library)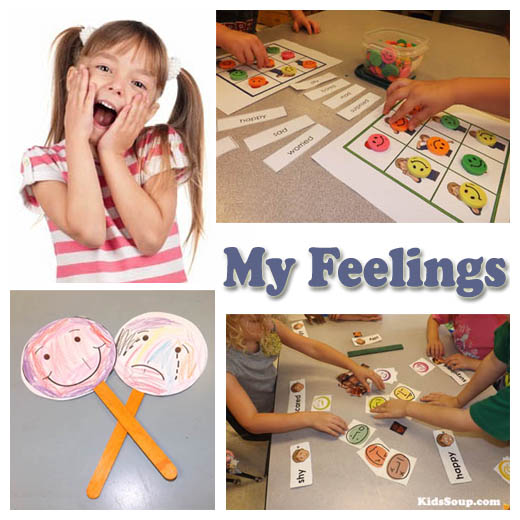 Sorting Out Emotions Activity
What you need:
Several magazines or magazine pages
White construction paper
What you do:
Label several sheets of blank white construction paper with emotions words: happy, sad, mad, surprised, shy, worried, silly, proud, etc. Give children magazines or magazine pictures to look through for images of people that match each of the words. Let children cut out the pictures and glue them to the appropriate pages. The pages can be made into a classroom book once they have been filled with images.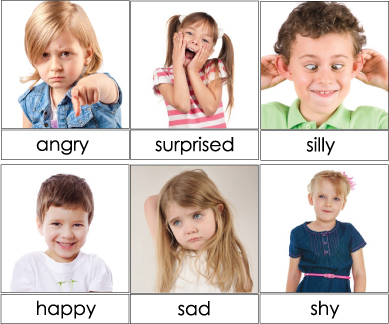 Feelings Matching Game Print two copies of the emotion cards and cut out. Let children match the pictures.
Matching Game: Place cards face down on the table. Let children turn over two cards at a time. If the cards match, they can keep them and get another turn. If the cards don't match, the next player gets a turn. 
How Are You Feeling Today?
Place feelings picture cards in a row on a board. Let children pick out their name cards. Point at each emotion card on the board and name it or ask children to name the emotion. Discuss why they think the child in the picture feels that way. Ask children how they feel today. Let children place their name card below the emotion card that fits their feeling.
Sing the " I Have Feelings" song:
I Have Feelings (Tune:  Twinkle, Twinkle, Little Star)
I have feelings (point to self) So do you (point to children) Let's all sing about a few. I am happy (make a big smile) I am sad (frown) I get scared  (cross arms and make scared face) I get mad (make fists and stomp feet) I am proud of being me (hands on hips, shoulders straight, smile) That's a feeling too, you see. I have feelings (point to self) You do, too (Point to children) We just sang about a few.
Guess How Much I love You My Emotions Activities
Read the book and discuss with children how they feel when someone tells them "I love you." Sing the song:
I love You (Tune: You Are My Sunshine) I love you mommy My dearest mommy You make me happy When I am sad I want to tell you I really love you! When I'm with you, I am so glad!
Change to any other family member.
Go Away, Big Green Monster! Activities, Lessons and Printables
After reading the book, invite children to share with the group things that scare them (storms, snakes, etc.). Then say the following rhyme for each thing:
A Monster Goes Like This and That By Jolanda Garcia
A monster goes like this and that (walk feet in front of you) It's terrible (big) (use arms out at side) BUT, I'm not scared of that! (shake head)
A storm goes like this and that (move from side to side) It's terrible (loud) (stomp) BUT, I'm not scared of that! (shake head)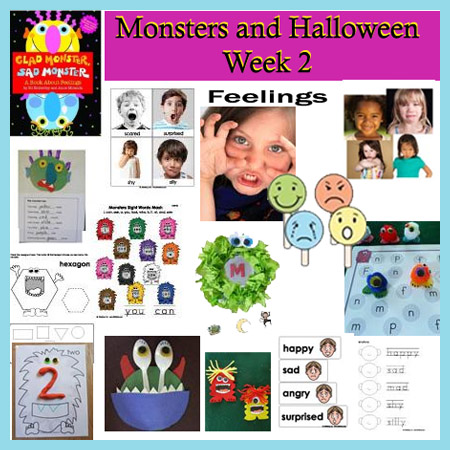 If You're Happy and You Know It  (Gross motor skills)
If You're Happy and You Know It Adaptation from Original by Author Unknown
Continue with additional verses for other emotions:
If you're mad and you know it, stomp your feet. If you're surprised and you know it, say "OH MY." If you're sad and you know it, cry BOO-HOO. If you're silly and you know it, make a face. If you're scared and you know it, shiver and shake.
Finish the song with: If you're happy and you know it, shout HURRAY!
Other emotions related KidsSoup preschool and kindergarten activities and themes:
KidsSoup Resource Library Membership Gain unlimited access to our KidsSoup Resource Library member site with more than 10,000 activities and resources for preschool and kindergarten.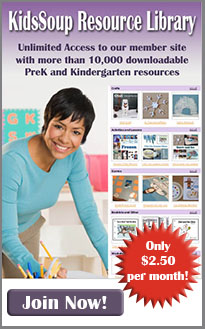 Featured Activity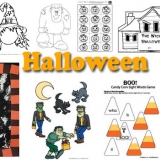 Halloween Crafts, Activities, Games, and Printables for Preschool and Kindergarten. From creepy cobwebs and bats to carved jack-o...
Seasons
Spring
Summer
Fall / Autumn
Winter
Holidays and Celebrations
School Celebrations
Other Holidays
Christmas Holidays
Thanksgiving
Halloween
Easter
Earth Day
Mother's Day
St. Patrick's Day
Valentine's Day
Animals
Garden
Pond
Farm
Dinosaurs
Ocean
Woodland
Pets
Polar Region
Jungle
Places
In the Garden
At the Farm
Around the World
In my Town
Outdoors
Space
In the Kitchen
Misc
Circus
Colors
Olympic Games
Calendar
Pirates
The EarTwiggles
Shapes
Music and Instruments
All About Me
Amazing Me
Nature
Weather
Plants
Transportation
Transportation and Travel
Story Time
Fairy Tales
Favorite Books
Nursery Rhymes
KidsSoup Memberships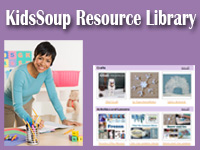 ABC Twiggles Membership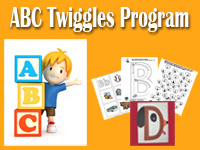 Join our mailing list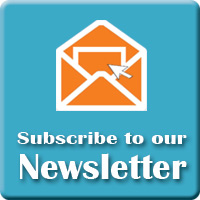 Sign Up for Our Free KidsSoup Newsletter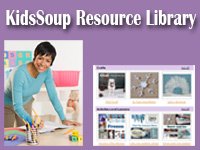 We are here to save you time and money...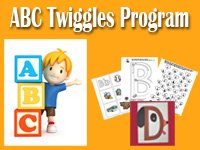 ABC Twiggles Letters of the Alphabet...
Company Info
Privacy and use.
Privacy Policy
Terms of Use
Connect with us
You are here
© 2004-2023, KidsSoup®, Inc. All rights reserved.
Grades 6-12
School Leaders
New Email Course: Getting Along With the Grown Ups!
Every product is independently selected by (obsessive) editors. Things you buy through our links may earn us a commission.
50 Fun SEL Activities for Preschool and Kindergarten
Social-emotional activities have never been more important for our little ones.
When our little ones head off for school, they take their first steps in a lifelong journey of learning. Not only will they begin to build foundational skills that will pave the way for academic success, but they'll also learn social-emotional skills like kindness, sharing, empathy, and many more that will contribute to their overall success in life. Some research suggests that social-emotional activities might be the most important work children can do in their early years. In fact, one study found that social-emotional wellness in kindergarten correlated with success up until age 25 . Here are some of our favorite social-emotional activities to use with your preschool and kindergarten students.
Teach students to identify their emotions
Identifying and labeling feelings (your own and others') is a valuable life skill that takes lots of practice. These social-emotional activities are not only fun and engaging for little ones, they spark essential conversations that lead to deeper understanding.
1. Read, read, read!
There are TONS of children's books featuring interesting main characters and story lines that teach social-emotional skills. Reading about characters they can relate to, in situations they can relate to, helps young children learn valuable lessons. Here are two book lists to get you started: Picture Books To Teach Students About Kindness and Children's Books for Teaching Social Skills.
Different emotions evoke different feelings in our bodies. Teach your students this song to help them learn to identify what is really going on. Also, find role-play scenarios and reflection questions.
3. Practice with emotions play-dough mats
Learning to read others' emotions is a valuable SEL tool. Children can explore and identify nuances of facial features that are paired with emotions by using play dough to draw faces on these free emotions play-dough mats from The OT Toolbox.
4. Play a monster-emotions match game
Download the free game cards here . This fun and engaging game helps kids learn how to identify emotions in other people. The game begins as students walk around the room making the feeling face that matches their card. As they walk, they look for another student who seems to be demonstrating the same feeling. Once everyone thinks they have found their matching feeling friend, let them check their cards to see if they are right. Play a few rounds to give kids a chance to try out different feelings.
5. Make emotion masks
These masks are a great tool for talking about feelings. And all you need is paper plates (cut in half), craft sticks, tape, and markers. The activity will focus on four emotions: happy, mad, sad, and silly. For each emotion (and each mask), make a face and then ask the class to identify the emotion it represents. Once they correctly identify the emotion, have them use the marker to draw that face on one of the plates. You can use these masks during read-alouds (hold up the mask that shows how the main character is feeling) or during class conversations to reinforce their understanding of what different feelings look like.
6. Start each day with a check-in
This chart is a fun one to help students communicate how they're feeling. Position it next to your classroom door, and have students point to the emoji that most closely matches how they're feeling as they enter. Social-emotional activities like this one help students get in the habit of monitoring their emotions and give you valuable information about your students' moods.
7. Draw helping hands
Encouraging students to think about others can make them realize how much control they have over the feelings of others. Have students trace or draw their own hands and reflect or write what their helpful hands can do for others.
8. Do an emotions sort
Linking Zones of Regulation activities to fun experiences helps kids make connections. For example, this simple Emotions Sorting Game inspired by Disney-Pixar's  Inside Out  helps kids learn and explore emotions. The game is a printable download available from  Mom Endeavors .
9. Play emotions Jenga
Attach a collection of emotion words onto Jenga blocks—for instance, happy, sad, angry, frustrated, etc. You can either write on the blocks with a Sharpie or try these pretty labels from Collective Feelings. One at a time, pull one of the emotion blocks out of the stack. Ask for a volunteer to either tell you the definition of that feeling or share a story about a time they felt that emotion. Talking about emotions in a group, and hearing others' stories, helps kids make lasting connections.
10. Make an emotion spinner
If you're looking for engaging social-emotional activities to teach kids more about identifying their emotions, try these emotion spinners. All you need to make them are paper plates, brads, markers (or paint or crayons or colored pencils), and a large circle punch if you have one. For full directions on how to make and use emotion spinners, check out this blog from Meaningful Mama .
11. Play a round of emotions charades
Prepare a set of cards with emotion words and pictures of what those emotion looks like. Then play a round of emotions charades, which helps preschoolers read nonverbal cues, identify and regulate emotions, and learn how to express emotions in a healthy way, all of which are essential elements of emotional intelligence.
12. Make affirmation bracelets
Set out cups of colored beads. In front of each cup of beads, add a sticky note with a positive affirmation. Teach your students what each affirmation says and means. Give each student a pipe cleaner and help them create a bracelet by threading the beads onto the pipe cleaner. Optional: Each time they pick up a bead, have them say the corresponding positive affirmation out loud.
Teach kids strategies to deal with hard feelings
Being able to identify and label feelings is a great start. Knowing what to do when unsettling feelings come up is the next step. Feelings like anger, sadness, and confusion will undoubtedly arise from time to time in the classroom. Here are a few social-emotional activities to help your students learn how to cope in a safe environment.
13. Teach students to use I-statements
Encourage students to be mindful about how they're feeling by helping them practice how to articulate their thoughts without lashing out at others. Give them starters such as "I feel angry when …," "I feel happy when …," "I feel frustrated when …," etc. Once they are able to articulate their feelings, help them strategize ways to handle their feelings.
14. Use strategy cards
These free downloadable cards offer 23 different strategies (with pictures and words) that kids can use to manage their emotions. Print them out, punch a hole in the corner of each card, and attach them to a ring.
15. Download these free posters
Use these posters to teach kids what to do when they feel their emotions escalating. Once they are familiar with the strategies, post the posters in your calm-down corner for kids to reference as they regroup. Included with the downloads are 30 great calm-down ideas like "I can count to 10," "I can blow a feather," and more.
16. Stomp out dinosaur-size feelings
Read Tony Mitton's charming story Dinosaurumpus aloud to your class. Then, play this easy-to-assemble dinosaur game that encourages kids to roar, dance, and stomp out their emotions.
17. Make calm-down jars
Make these mesmerizing calm-down jars for your classroom using just water, oil, and food coloring. Add glitter for a little extra pizzazz. When students are feeling overwhelmed or upset, give them a few minutes to focus on the jar as they turn it upside down and back. Focusing on the movement and colors will help students calm down so they can get back to work.
18. Put together a calm-down kit
Stock a plastic bin with tools to help little ones manage their emotions. Include things such as strategy cards, squeeze balls, calm-down bottles, putty, and breathing exercises. For more ideas, check out this awesome list of 40+ Things To Put in Your Calm-Down Kit .
19. Set up a calm-down corner in your classroom
Kids have a lot of feelings and emotions to process throughout the day. Sometimes it's all too much, and the result can be bad behavior. A calm-down corner gives kids a place to recenter and refocus so they can join the learning again. Check out this article to learn everything you need to know about setting up a calm-down corner .
20. Teach yoga poses …
Teach your students simple yoga poses to help them get control of their bodies when emotions are running high. For best results, pair poses with deep-breathing techniques. The printable set comes with 50 different yoga poses (including simple descriptions) and suggested sequences of poses to use.
21. … and breathing techniques
Deep breathing reduces stress and anxiety and helps kids learn to manage their emotions. Check out this source for lots of fun ideas for building breathing breaks into your day.
22. Teach coping strategies
In any social situation, conflict is bound to occur. That's why teaching kids how to peacefully solve problems is essential. Equip your students with the tools they need to manage uncomfortable situations with these coping strategies and free social problem-solving poster set .
23. Tell stories that help kids learn strategies
Conflicts happen, no matter how old we are. The key is learning strategies to help solve conflicts peacefully, and it's never too early to start! These picture books encourage solving disagreements through communication, compromise, harmony, collaboration, and forgiveness.
24. Make a rainbow road
Label six colored sheets of paper with statements like "I feel ___ (sad, happy, angry, frustrated, etc.) when ____." Tape the sheets on the floor to create a rainbow road. To play, have a student roll a die, then count and walk to that number sheet. Help them read their statement and then have them fill in the last blank.
Build in lots of opportunities for kids to work on social skills
Like everyone, little ones learn best by doing. Give them lots of opportunities to interact with peers one-on-one, in small groups, and as part of a whole class, ideally with as little adult interference as possible. As they play during social-emotional activities, they'll learn to navigate among other kids who may have different styles and opinions. Activities like creative play, building projects, board games, and partner reading are great tools to reveal kids' strengths and challenges as they begin to figure out how to manage school in the best way for themselves.
25. Do your homework
As children start learning more about their feelings and emotions, their social skills start to blossom. This  social skills checklist is an amazing resource that describes in detail the social skills that children learn in their preschool years. Read the article for more SEL activities for preschoolers from The OT Toolbox.
26. Create a culture of kindness
Create a culture of kindness in your classroom. Read your students the story Have You Filled a Bucket Today? A Guide to Daily Happiness for Kids by Carol McCloud. Then spread the love with a few of these activities .
27. Make kindness trees
Looking for social-emotional activities that provide an opportunity to talk about why being kind is important and how we can practice kindness every day? Draw a large tree trunk on a sheet of chart paper. Then pass out different-colored leaves made from construction paper and ask each student to write an act of kindness they can do on their leaf. After they've finished writing their kind acts, help them tape their leaf to the tree trunk as reminders of how they can show kindness and respect for others.
28. Engage in compliment circles
If you need social-emotional activities that don't require any prep work, hold compliment circles in class. They take very little time but yield powerful results. Create an environment of respect and kindness with this simple activity that teaches kids how to give and receive compliments. Read more here.
29. Play games
Playing interactive games with your students is a great way to start conversations about their feelings. It can make the conversation more centered around fun and less stressful. Read this article from The Art of Education for more SEL tips and a list of 10 Engaging Games To Play That Explore SEL .
30. Read about and practice sharing
In Mo Willems' adorable book Should I Share My Ice Cream?, Gerald the elephant has to make a quick decision about whether to share his ice cream cone with his best friend, Piggy. Read the story to your class and have a conversation about sharing.
Then try this fun game. Make "waffle" cones out of rolled-up sheets of construction paper, then have students practice passing their "ice cream" to a friend. Not only will students learn cooperation, but this game is also a great opportunity to use polite language such as "please" and "thank you."
31. Teach students how to partner share
There are many strategies that teach kids to work collaboratively with a partner. And it's important with little ones to teach these skills explicitly. Read this step-by-step tutorial written by kindergarten teacher Sarah Casady, How To Get Your Students Talking . Also, check out 10 Alternatives to Think-Pair-Share .
32. Use conversation starters
Get the conversation started with questions like "What is your favorite thing to eat at lunch?," "What was the funniest thing that happened to you today?," and the like. Be sure the questions are open-ended to avoid getting short yes or no answers. Here are 20 conversation starters from The Early Childhood Academy to get you started.
33. Hone listening skills
Learning to listen, not only to themselves but to one another, is a critical skill for preschoolers. Set aside time each day to sit quietly with your students and listen for sounds in and around the classroom for increasing lengths of time. Or ring a chime and ask students to see how long they can hear the sound it makes. Being able to signal your students when it is time to listen, and having them respond appropriately, is critical for creating a classroom environment that supports learning.
34. Play listening games
Gameplay is one of the best ways to engage young learners. Try some of these listening games , like Simon Says, Telephone, Freeze Dance and more.
35. Rehearse with role-play
Role-play is a wonderful way to teach your preschoolers and kindergartners social behaviors, rules, and expectations. Rehearsing these skills in a safe space, with a teacher's guidance, helps them learn social norms.
36. Play with puppets
According to Tanja Mcilroy, founder of Empowered Parents, playing with puppets is one of the most educational things you can do with your students. A puppet can be the voice used to correct classroom behavior and teach social skills. Many children will find this less intimidating and more playful than instruction coming from an adult. For more tips, check out The Amazing Benefits of Playing With Puppets in Early Childhood .
Learn about friendship
Learning to make friends is one of the most valuable skills we can teach our preschoolers and kindergartners. Friendships require a plethora of social skills such sharing, compassion, compromise, and honesty.
37. Watch friendship videos
Learning to get along with others takes a lot of practice. Here are our favorite friendship videos that use compassion, wisdom, and humor to tackle what it means to be a good friend. Use them to jump-start conversations with your students as you build your classroom community.
38. Read books about friendship
Friendships are one of the most important parts of childhood—and school. Classroom conversations about making new friends, supporting and appreciating friends, and navigating friendship challenges are always in season, and there's no better way to launch them than with a good book. Looking for books you can use for social-emotional activities? Here's a good place to start: Children's Books About Friendship That Give Us All the Feels .
39. Sing songs about friendship
Music is an amazing way to help your students feel connected and understood. And songs about friendship can definitely foster a sense of community in the classroom. Here, we've compiled 50 Fantastic Songs About Friendship for your students to enjoy and bond over.
40. Read poems about friendship
Poetry often speaks to our hearts in a way unlike any other form. And making friends is one of the greatest gifts in life. So why not combine the two and teach your students in a way they can really connect with? Here, we share 30 Heartwarming Poems About Friendship To Share With Students .
41. Make lots of time for friendship-building activities
Here is a list of 25 ideas to get you started.
Practice mindfulness in the classroom
Mindfulness is defined as a mental state achieved by focusing one's awareness on the present moment, while calmly acknowledging and accepting one's feelings, thoughts, and bodily sensations. Mindfulness techniques help students handle big emotions (in themselves and others) and cultivate a sense of peace and calm.
42. Introduce mindfulness with children's books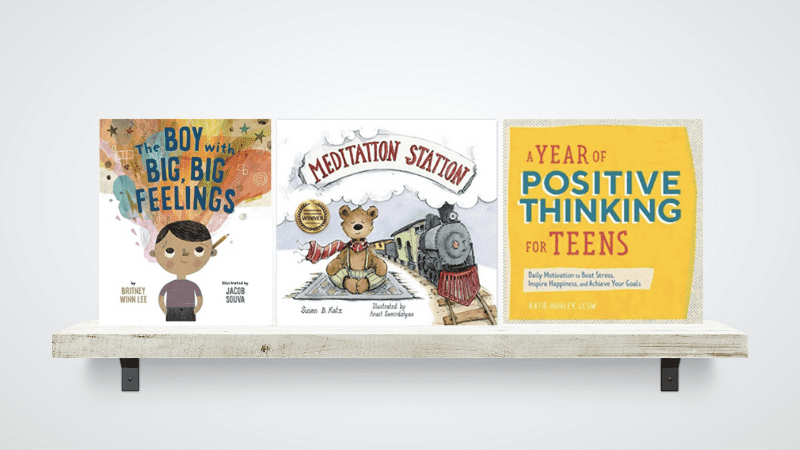 Source: 15 Books To Teach Kids About Mindfulness
If you're looking for social-emotional activities that incorporate reading, there are dozens of brilliant books that teach the lesson of mindfulness for preschoolers. A couple of our favorites, just for little ones, are Peaceful Panda  and I Am the Jungle .
43. Make gratitude rocks
Taking time to go inside and think about things you are grateful for is a powerful life skill. For this activity, bring a collection of rocks to class for your students to choose from. Then, using paint, markers, or crayons, give them time to decorate their rocks. Ask your students to take a few minutes and think about something they are grateful for and narrow it down to just one word. Have them write their word with Sharpie on their rock—be sure to give them help if they need it. When everyone is done with their rock, make time for those who are comfortable doing so to share their rock and explain it to their classmates.
44. Go on a nature walk
Take your little ones outside to indulge their five senses. Explore the changing color of leaves, different leaf shapes, pine cones, and more. Listen for birds and other critters. Lie down on the grass and feel the earth beneath you as you look up at the blue sky.
45. Practice progressive muscle relaxation
Most of us, including kids, aren't always aware of the muscles in our body and how they feel or move. But we can all carry a lot of emotions in our physical bodies. Progressive muscle relaxation (PMR) is a coping skill and relaxation exercise that can help us calm our body and mind by slowly and progressively tensing and relaxing our muscles, one group at a time.
46. Listen to music
It's not too hard to tell when young students need a break or need a few minutes to recharge. And you know the old saying "Music soothes the savage beast." Why not pop on this soothing video with gentle guitar music playing in the background for a few minutes? Music makes for fantastic social-emotional activities during snack time, as a brain break, or during transition times.
47. Play in water
Nothing is more calming to the nervous system than water. Set up a water table in your classroom and let students engage in free cooperative play. Include your water table as a station at center time.
48. Play in sand
Just like the water table, a sand table offers the basis for many social-emotional activities to rotate into your stations. Learn about the benefits and try some of these fun ideas from The Early Childhood Academy .
49. Make time for art
There are SO many reasons kids need to paint . Painting is one of the best social-emotional activities because most people find peace and relaxation in art. It focuses their minds and helps them look at the world around them in a much more engaged way.
50. Listen to a rain stick
There's just something so soothing about the sound of a rain stick . Help your students turn their thought inward by taking a few moments to stop and listen. Turn down the lights and invite your preschoolers or kindergartners to lie down on the rug and close their eyes. Turn the rain stick upside down and back again for a few minutes, leaving a few seconds of silence between each rotation.
If you like these social-emotional activities and want more articles like this, be sure to subscribe to our newsletters.
Plus, check out 57 simple mindfulness activities for kids..
You Might Also Like
These DIY Calm-Down Jars Will Have Your Students Mesmerized
It's like a real-life science experiment with every shake. Continue Reading
Copyright © 2023. All rights reserved. 5335 Gate Parkway, Jacksonville, FL 32256
November 2023
October 2023
September 2023
August 2023
February 2023
January 2023
December 2022
November 2022
October 2022
September 2022
August 2022
February 2022
January 2022
December 2021
November 2021
October 2021
August 2021
November 2020
October 2020
September 2020
August 2020
February 2020
January 2020
December 2019
October 2019
September 2019
August 2019
January 2019
Entries feed
Comments feed
WordPress.org
Input your search keywords and press Enter.
Engaging Littles
Simple emotion themed activities for preschool and pre-k.
Looking for some fun and simple ideas to chat about feelings and emotions with your preschooler?
Check out these emotion themed activities for preschool and pre-k!
Getting our children to express their feelings isn't always easy, but we can help explore emotions by encouraging and talking about feelings regularly.
RELATED: SIMPLE ACTIVITY PLANS
Here is a FUN FREE simple activity plan that has an emotion theme to help encourage talking about feelings with our littles.
You can print this free plan and pick and pull an activity a day or add some of these fun ideas to your full themed lesson plans.
You can download and print this emotions activity plan here.
Let's take a quick photo peek at all the activities listed on this weeks Emotion Themed Simple Activity Plan.
This post may contain affiliate links. I may receive commissions for purchases made through links in this post at no cost to you.
LITERACY:EMOTIONS BEGINNING SOUNDS
Take a sheet of paper and draw Emoji faces down the left side. On the right side write a letter for the beginning sound of each emotion word. Ask your child to pick an Emoji face, identify the feeling, then draw a line to the matching beginning sound letter.
MATH: EMOTION SHAPE PUPPET
Cut out 3-4 construction paper 2D shapes (circle, square, rectangle, triangle). Review each shape name then have your child pick a shape and draw a feeling face on it. Give them googly eyes and a craft stick so they can create a 2D Emotion Shape Puppet.
FINE MOTOR: AFFIRMATION BRACELETS
Set out cups of colored beads . In front of each cup of beads add a sticky note that says a positive affirmation. Give your child a pipe cleaner and have them create a bracelet by threading the beads onto the pipe cleaner. Each time they pick up a bead have them say the corresponding positive affirmation out loud.
SOCIAL EMOTIONAL: RAINBOW ROAD CHAT
Grab 6 various colored sheets of paper and label each with a statement like "I feel happy when ____." (Each sheet should have a different feeling.) Tape the sheets on the floor to create a rainbow road. Ask your child to roll a die, then count and walk to that number sheet. Have them share to complete the statement.
Loving these hands on emotion themed activities? Check out my Pre-K Emotion Themed Centers pack.
Craft: in my heart art.
Read the story In My Heart by JO Witek. Grab a sheet of paper and sketch 4-6 hearts on it – one inside the other. Give your child various colored paints and q-tips. Have them q-tip dot paint each heart to create a layered heart look.
OTHER: FEELINGS WHEEL
Divide a paper plate into 4 sections. Have your child color and label each section (green – happy, blue –sad, yellow- excited, red-mad). Add a clothespin and set this feelings wheel out where it can be seen. Each day encourage your child to clip how they are feeling and talk about it. Be sure to discuss strategies for coping with different feelings too.
Kids LOVE to sing songs so how about checking out this fun feelings song from Patty Shukla Kids TV.
Do you feel like you have enough ideas to start talking all about feelings with your littles? If you are looking for more emotion themed fun you have to check out my Pre-K Emotion Themed Centers and Activities pack.
This resource is great for parents or classroom educators. It includes LOTS OF math and literacy centers, hands-on ideas, and just print printables.
Which simple emotion themed activity idea is your favorite? Grab this FREE SIMPLE ACTIVITY PLAN HERE and give me a tag over on IG @engaging_littles so I can join the fun.
GRAB THIS FREE EMOTION THEMED ACTIVITY PLAN
Kelly McFarland
Related posts.
Simple Christmas Activities
Alphabet Road
BEST KIDS PUZZLES
No comments, leave a reply cancel reply.
Save my name, email, and website in this browser for the next time I comment.
I accept the Privacy Policy
SUBSCRIBE & GET THE LATEST
FEELINGS AND EMOTIONS ACTIVITIES FOR PRESCHOOLERS
Preschoolers are just beginning to learn about their feelings and emotions, so it's important to provide them with plenty of activities in the classroom that help them understand and label these sensations. It is more essential than ever for people to understand and process emotions, and that starts when children are young. Children have big emotions that they need to work through, so learning some solid social-emotional skills is important. Using these feelings and emotions activities for preschoolers, the kids in your care can begin to better understand their own feelings.
WHAT ARE FEELINGS AND EMOTIONS ACTIVITIES FOR PRESCHOOLERS?
There are a variety of feelings and emotions activities for preschoolers that can help them understand their own emotions better. These activities can range from crafts and games to books and songs. It is important to find activities that fit the age and development level of the preschoolers in your care. Parents and preschool teachers need to provide ample practice time to learn emotional regulation skills for preschoolers.
WHY ARE FEELINGS AND EMOTIONS ACTIVITIES IMPORTANT FOR PRESCHOOLERS?
It is essential for children to understand and label their emotions from a young age. Feelings and emotions activities for preschoolers help them to do just that! These activities provide a fun and interactive way for kids to learn about their emotions, and explore all of their different feelings. Additionally, these activities can help reduce stress and anxiety in both young children and adults.
USING A FEELINGS CHART
One example of a feelings and emotions activity for preschoolers is a feelings chart. This can be as simple as a piece of paper with different emotions written on it, or it can be more elaborate with pictures or even stuffed animals representing different emotions with their facial expressions. Preschoolers can look at the chart and identify which emotion they are feeling. This activity can also be done in groups, with each child taking a turn to identify an emotion that the others in the group have to guess.
Too Slow, Just Right or Too Fast – Visual Supports for Self-Regulation
Making a feelings book.
Another way to help preschoolers understand their emotions is to make a feelings book. This can be done individually or in groups. Each child or group of children can choose an emotion and then draw a picture or write a story about it. This is a great way to encourage creativity and self-expression. Children also work on using and expanding their vocabulary.
READING STORIES ABOUT FEELINGS AND EMOTIONS FOR PRESCHOOLERS
There are many books available that focus on different emotions. Reading these stories with preschoolers can help them understand their own feelings better. Try to find books that have simple illustrations and text so that preschoolers can easily follow along. Also, if you choose stories that involve characters in early childhood, your children will be able to relate to the emotions the characters are experiencing. After reading the story, discuss the different emotions that were felt by the characters. This activity also helps preschoolers develop their literacy skills.
SINGING SONGS ABOUT FEELINGS
Songs are another great way to help preschoolers understand their emotions. There are many songs available that focus on different emotions. Singing these songs with preschoolers can help them understand and label their own emotions.
Try to find songs that have simple lyrics and a catchy tune so that preschoolers can easily sing along. Songs like "If You're Happy and You Know It," and "This Is My Happy Face" are effective. They clearly demonstrate emotions and moods to kids.
Emotions Fine Motor Activities – Flip and Fill
Freeze dance feelings and emotions activity for preschoolers.
This is a great game to get preschoolers up and moving while also helping them to understand their emotions. To play, put on some music and have the children dance around the room. Instruct them to dance the way they feel. For example, if they are angry, they may stomp around. For excited, they can jump up and down.
When the music stops, the children must freeze in their position and strike a pose that represents a specific emotion. The other children in the group must then try to guess what emotion they are feeling.
CRAFTING EMOTION PUPPETS
This is a fun activity that preschoolers can do to express their emotions. To make the puppets, you will need some craft supplies such as construction paper, markers, and scissors.
First, have the children choose an emotion they would like to make a puppet for. Next, they can draw a face on their construction paper to represent that emotion. They can then cut out the eyes, nose, and mouth. Finally, they can color or decorate their puppet however they like. Once the puppets are finished, the children can use them to act out different scenes or emotions. This is a great way to encourage creativity and self-expression.
PLAYING DRESS-UP FEELINGS AND EMOTIONS ACTIVITY FOR PRESCHOOLERS
Another activity that can help preschoolers understand emotions is dress-up. Give them a variety of clothes, accessories, and props and let them choose what to wear. As they play, encourage them to act out different emotions.
FEELINGS FACES GAME
This game is a great way to help kids identify and label different emotions. Draw a happy face next to the word "happy." Then, draw a sad face next to the word "sad," a mad face next to the word "mad," and so on. Next, have each child take turns making different faces. As they make each face, have them name the emotion that they are feeling.
Emotions Packet
Making emotion masks.
This activity is a great way to help kids express their emotions. Give each child a piece of paper and some crayons or markers. Encourage them to draw a happy face on one side of the paper and a sad face on the other side. Then, have them cut out the masks. Once the masks are cut out, have the kids put on the happy mask and act out a happy emotion. Then, have them put on the sad mask and act out a sad emotion. The masks can be made of paper plates as well. Try printing these emoji printables .
EMOTIONS SCAVENGER HUNT
This activity is a fun way to get kids moving while they learn about emotions. To play, hide various items around the room or outdoors. Each item should be associated with a different emotion. For example, you could hide a picture of a smiling baby for the emotion "happy," a picture of a storm cloud for the emotion "angry," and so on.
In Person or Teletherapy Scavenger Hunts
Reflection feelings game.
Children look in a mirror. They can make different faces to see what each emotion looks like on them. They can identify what emotion they are feeling, and see what their face looks like when they feel that emotion. Trying this with other children by looking in the same mirror can also be fun and encourage social skills.
HOW TO APPROACH TEACHING FEELINGS AND EMOTIONS TO PRESCHOOLERS
When teaching feelings and emotions to preschoolers, it is important to keep a few things in mind. First, be sure to use age-appropriate activities. Second, be patient and take your time. Teaching emotions can be a gradual process. Do not expect preschoolers to understand everything right away. Finally, have fun! Feelings and emotions activities for preschoolers should be enjoyable for both kids and adults.
By following these tips, you can help your preschooler understand their emotions better. These social-emotional activities will provide a fun and interactive way for them to learn about their feelings. Additionally, these activities can help reduce stress and anxiety in both children and adults.
Your Therapy Source
Email: info@yourtherapysource.com Phone: (800) 507-4958 Fax: (518) 308-0290
Skip to content
Skip to navigation
Preschooler play: why it's important for emotional development
Play is the natural way that children learn and develop . It's important for all areas of development, including emotional development .
Preschoolers are learning about emotions all the time. Play gives them a chance to explore emotions and express them in different ways, including words. Play with you and other children also gives preschoolers the chance to practise managing their emotions. This is good for your child's self-regulation , behaviour , relationships and school preparation .
Preschoolers watch how you express your emotions. You can set a good example when you manage your emotions in positive ways. For example, you could say, 'I'm feeling frustrated, so I'm going to stop and take 3 big breaths'.
What to expect from preschoolers and emotions
At around 3-4 years , your child will probably:
use words to describe basic feelings like sad, happy, angry and excited
understand and relate to how others are feeling
feel generous and show an understanding of sharing – but don't expect your child to share all the time
do things that show affection for friends – for example, your child might make a drawing for a friend without you suggesting it
start learning how to control their emotions and calm down by themselves.
At 4-5 years , your child will probably:
use words to describe complex feelings like frustration and embarrassment, particularly if you've been encouraging your child to do this
hide the truth about something if they feel guilty, embarrassed or frightened or even say 'I didn't do it' when they did
be better at managing strong emotions like anger, frustration and disappointment and have fewer tantrums
feel anxious about going somewhere unfamiliar, like a birthday party, especially if they have a less sociable temperament
play cooperatively with other children – for example, your child might agree to be the customer and let their friend be the shopkeeper in a game of shops.
By 5 years , your child will probably:
use words to describe complex feelings like disappointment, guilt and jealousy
be more aware of their feelings towards others and act on them – for example, your child might be kind to friends and family and want to help you more
try hard to follow the rules to avoid getting in trouble
have more patience when waiting for things
have feelings about starting school – for example, your child might feel nervous or excited.
Play ideas to encourage preschooler emotions
Playing with you and with other children helps preschoolers explore and understand their feelings. Here are play ideas for you and your child:
Give your child opportunities for messy play , like playing with sand, mud or paints. This is a great way for children to express feelings like happiness or sadness.
Look for imaginative and creative ways for your child to play . Your child could act out feelings with puppets or toys, or use old clothes for dress-up games and pretend play. For example, your preschooler could pretend to be kind and concerned like a teacher or a doctor.
Take your child outside to play in a park or open area with space for running, tumbling and rolling. This can help your child let out emotions.
Encourage your child to paint and draw as a way of expressing emotions. Painting and drawing can soothe and calm your child if they're frustrated or sad.
Encourage your child to jump around and 'act out' music or make music with simple instruments.
Give your child chances to play with children of all ages and abilities. By playing with other children, your child can learn how to understand and manage emotions.
Read stories that feature characters who are experiencing similar situations and emotions to your child. This can help your child understand new emotions like grief about a pet's death or worry about starting school.
Let your child lead play . Your child might find it easier to express feelings if they're interested in the play activity.
It's a good idea to talk with your child and family health nurse or GP if your child isn't interested in other children by 3 years, doesn't pretend during play by 3 years, or doesn't show empathy by 4 years. Also see your GP or nurse if you're concerned about any other aspect of your child's development .
Skip to primary navigation
Skip to main content
Skip to primary sidebar
MEMBER LOGIN
Hands On As We Grow®
Hands on kids activities for hands on moms. Focusing on kids activities perfect for toddlers and preschoolers.
Feelings Activities for Preschoolers to Learn to Handle those Big Emotions
Parenting Sensory Thinking Kindergartners Preschoolers Resources 2 Comments
Teach preschoolers how to express and handle those big feelings in healthy ways with this awesome list of activities all about emotions.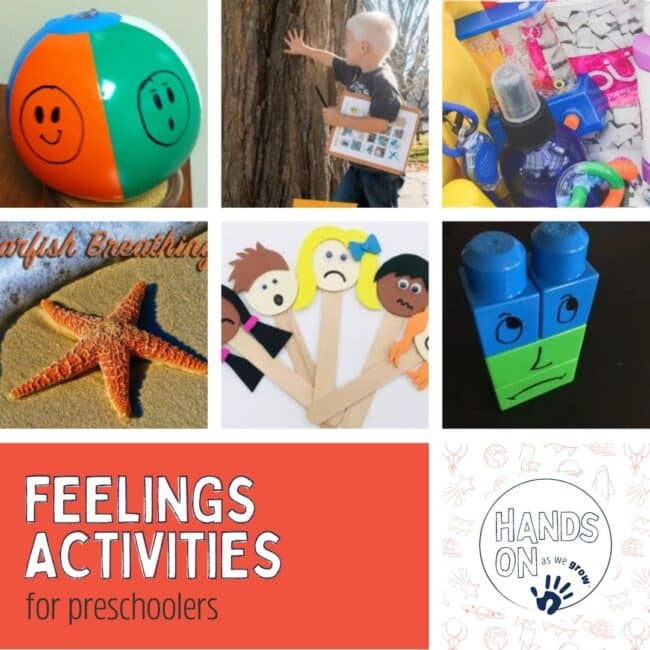 Emotions and feelings can be difficult to control and understand.
Even for parents!
That's why it is important to teach feelings and prepare our children to handle those big emotions they may have.
Talking with our preschoolers about feelings is a great start.
But it's not the only way to teach preschoolers about feelings and emotions!
Make sure to check out this Teaching Emotions Toolkit and the following teaching feelings games and activities for some ideas.
I have a feeling you will find at least one idea that will work for you!
Teaching Feelings Activities for Preschoolers
Not only does learning about emotions help a child with his or her own emotions, but it also helps build empathy.
Here are some game and activity ideas to teach preschoolers about feelings.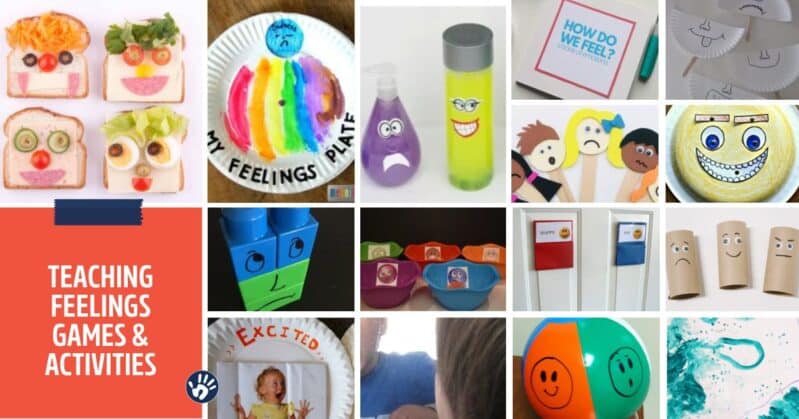 Mirror emotions as seen on Kids Activities. Then discuss the different looks.
Create an emotions book found on No Time for Flashcards. Similarly, read a book to your preschoolers about emotions and feelings before an activity, such as these 35 books to teach emotions on Education to the Core or these 21 books about feelings on Childhood 101.
Design DIY face plates like Learn with Less. This is another fun way to show how a feeling may look and for preschoolers to practice empathy with an activity! For example, if someone looks sad, what could we do?
Color a feelings spinner as seen on Meaningful Mama. Then act out all the feelings.
Wear paper plate masks found on No Time for Flashcards. So simple!
Explore a feelings face like J Daniel 4s Mom. It's amazing how simply moving the eye brows or mouth makes a completely different look!
Play a feelings face sorting game shown on Having Fun at Home. This is also a great way to learn about opposites , such as happy versus sad.
Design a few emotions discovery bottles like Laly Mom. Then imitate the faces.
Build block faces as seen on Twitchetts. Mix and match the blocks for different looks!
Finish an emotion painting shown on KinderArt. While painting, discuss emotions, colors, lines, and more.
Toss a feelings ball as described by Pam Dyson. When have you felt sad or happy or angry? A great activity to show preschoolers that everyone has feelings and emotions!
Sort emotions with a feelings ball toss found on Hope 4 Hurting Kids.
Put on a play with popsicle puppets like Mas and Pas. What actions may cause someone to feel sad or angry? Why might someone feel happy or excited? Act it out!
Assemble toilet paper roll faces as seen on Laura Radniecki. For simple faces, all you need are toilet paper rolls and markers. But you can add googly eyes, yarn hair, and more if desired.
Enjoy some face snacks like Normal Life Mom or these fruit and vegetable faces like Feeling Magnets. Sometimes it's okay to play with food. Especially when there is learning involved!
Download FREE Week of Activities for Preschoolers! (3-5 year olds)
Controlling Emotions Activities for Preschoolers
Does the color of the toy really affect how much fun you can have with it?
To parents, probably not. But to preschoolers, YES !
And, like Chicken Little, it can be so hard for them to control those big emotions they are feeling as their world is falling apart.
Besides simply learning about feelings, below are some activities to stop the yelling and help preschoolers learn how to control those big emotions.
Of course, what works for one child may not work well with another. After all, each child is unique!
Throw a dance party like Little Sprouts Learning. But don't just dance to be silly. Act out different emotions with your preschoolers through dance to make it an emotions activity. Whenever a new song plays, talk about how the song makes you feel.
Settle in for a movie night as seen on Passionate Penny Pincher. Then discuss the characters' feelings and how they reacted. Did they react well or did they make poor choices?
Strike a yoga pose found on Kids Yoga Stories. Become a grateful giraffe, caring koala, excited elephant, and more while learning to control those big emotions.
Stomp out dinosaur-sized feelings as seen on The OT Toolbox. Then try one of these 35+ dinosaur activities and crafts . A great way to cause a bad attitude to go extinct!
Play a game like this DIY feelings board game found on Art of Social Work. Or take a break by playing another simple game, like Spot It!
Discuss the correct way to handle emotions with a thumbs up thumbs down jar activity for preschoolers as seen on Things to Share and Remember. For example, should we say how we feel? Thumbs up! Should we hit our friend when we are upset? Thumbs down!
Shake a glitter jar as seen on Fireflies and Mud Pies. Then watch the calming swirl of the glitter as it settles.
Fill a pom poms feelings jar like Mosswood Connections. While doing this, talk about calm and happy feelings versus disappointed and angry feelings.
Create a DIY calm down kit shown on And Next Comes L. There are over 40 ideas of what to include, such as bubbles, fidget toys, small blanket, and more. This would be perfect to store in the car or keep easily accessible in the house.
Try starfish breathing as explained on Project Play Therapy. Similarly, take a deep breath in, then a deep breath out, and count to five slowly. Then count again, quicker. Then again, even quicker. Make it a game: How quickly can you count without giggling?
Tell some jokes like the ones found on We Are Teachers or these 100+ jokes found on Frugal Fun for Boys and Girls. After all, laughter is the best medicine.
Say a prayer to calm anxiety like Little Shoots Deep Roots. This is one way to turn negative thoughts into positive thoughts.
Go on a simple scavenger hunt as seen on Hands On As We Grow. Scavenger hunts can be a fun way to break large tasks into smaller tasks. Complete chores, homework assignments, and more with a scavenger hunt. More fun, less anxiety!
Squeeze, squish, and smoosh homemade dough using directions found on Hands On As We Grow. Then sculpt something to show the emotions being felt.
Explore a sensory bin found on Hands On As We Grow. Of course, this isn't the best option during a full blown tantrum. But there are many sensory bin ideas and sensory bag ideas to try when the time is right.
Come up with even more activity ideas to help preschoolers control emotions. Then create an activities display for those activities.
So much fun!
What activity do you feel like doing first?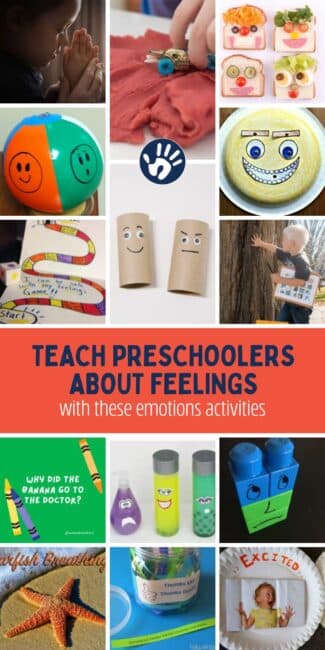 About Brigitte Brulz
Brigitte Brulz is a homeschooling mom of two daughters, wife of her high school sweetheart, and author of Jobs of a Preschooler and Pickles, Pickles, I Like Pickles. She offers free coloring pages and activity ideas on her website at BrigitteBrulz.com .
More Hands on Kids Activities to Try
Reader Interactions
Leave a comment cancel reply.
Your email address will not be published. Required fields are marked *
This site uses Akismet to reduce spam. Learn how your comment data is processed .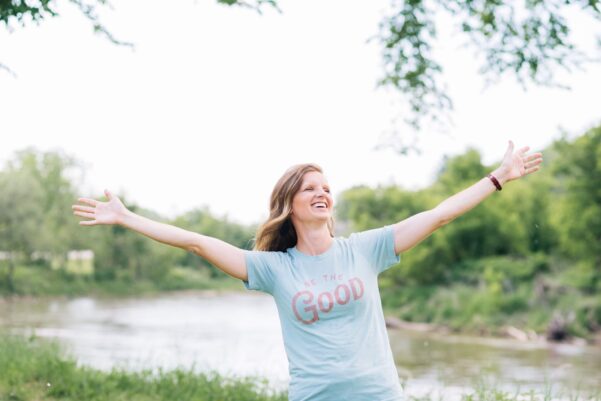 What Parents Have to Say…
Shop ebooks of activities.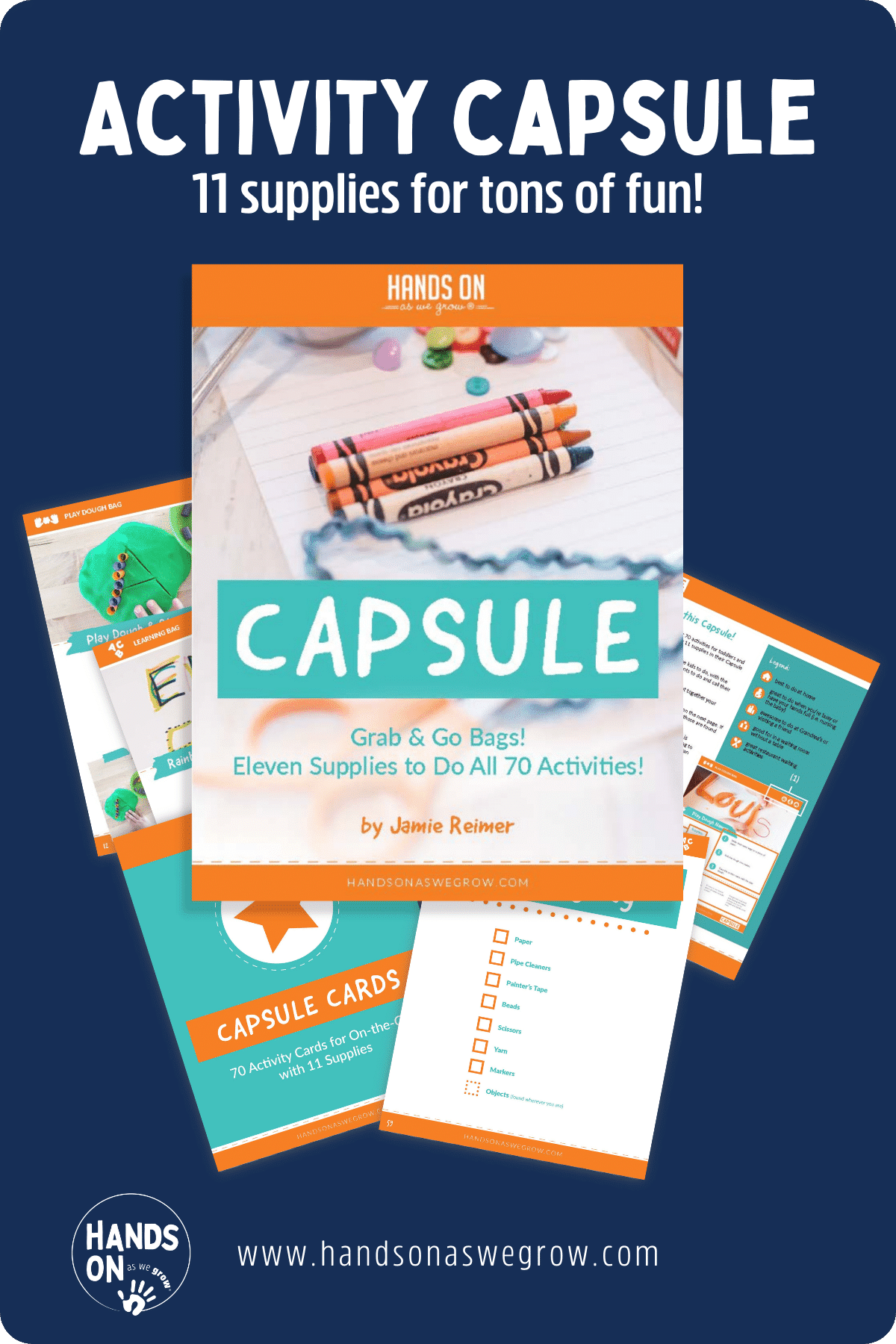 Get activity plans delivered to your inbox, every week!
Activities that hands-on parents absolutely love.
Top Physical Activities for Toddlers! Mom, Embrace the Energy!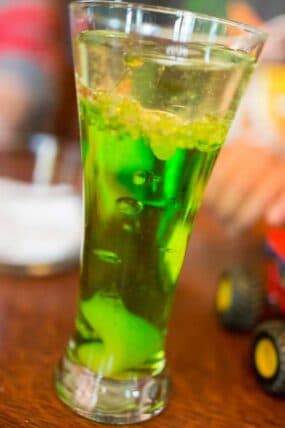 How to Make a Lava Lamp Experiment Without Alka Seltzer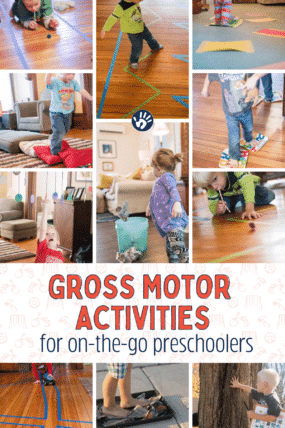 Gross Motor Activities for Preschoolers: The Top 35!
What Toddler Crafts & Art Projects Can We Do? 30 Ideas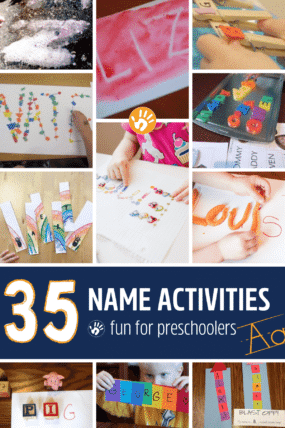 35 Name Activities For Preschoolers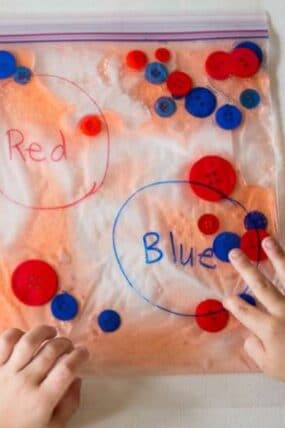 Make a Color Sorting Sensory Bag with Your Kids: Super Easy & Squishy
Get started having fun with your kids.
PLAN THE FUN WITH THE FREE KIDS ACTIVITIES PLANNER! AND RECEIVE ACTIVITIES EVERY WEEK!

Preschoolers
Kindergartners
Grade School
Literacy & ABCs
Math & 123s
Art Projects
Gross Motor
Shop Activity Plans
Member Login
By Audience
Therapist Toolbox
Teacher Toolbox
Parent Toolbox
Explore All
By Category
Organization
Impulse Control
When Executive Function Skills Impair Handwriting
Executive Functioning in School
Executive Functioning Skills- Teach Planning and Prioritization
Adults With Executive Function Disorder
How to Teach Foresight
Bilateral Coordination
Hand Strengthening Activities
What is Finger Isolation?
Occupational Therapy at Home
Fine Motor Skills Needed at School
What are Fine Motor Skills
Fine Motor Activities to Improve Open Thumb Web Space
Indoor Toddler Activities
Outdoor Play
Self-Dressing
Best Shoe Tying Tips
Potty Training
Cooking With Kids
Scissor Skills
Line Awareness
Spatial Awareness
Size Awareness
Pencil Control
Pencil Grasp
Letter Formation
Proprioception
How to Create a Sensory Diet
Visual Perception
Eye-Hand Coordination
How Vision Problems Affect Learning
Vision Activities for Kids
What is Visual Attention?
Activities to Improve Smooth Visual Pursuits
What is Visual Scanning
Classroom Accommodations for Visual Impairments
Easy No-Sew Felt Christmas Cookies
Free Resources
Members Club
Development , Occupational Therapy Activities , Self Regulation
Social Emotional Activities for Preschoolers
by Colleen Beck
May 8, 2023
Amazon affiliate links may be included in this blog post. As an Amazon Influencer, I earn from qualifying purchases.
In today's blog post, we're talking all about social emotional activities for preschoolers …and for good reason! Emotional skills have become one of the most discussed milestone checklists as children learn how to respond to their feelings at home and at school. Having a set of emotion activities preschoolers love is a key component to developing awareness about feelings and empathy during the preschool years. Another great resource is our stages of empathy development .
When a child experiences a BIG feeling, they don't always have the words to express those feelings with others, sometimes resulting in a tantrum.
There are many reasons that children become frustrated, including wanting attention, being annoyed with peers, and the desire to do something they are unable to do (just to name a few.) We've talk before about self regulation in preschoolers , and how to foster regulation needs, however, it's worth breaking down the social emotional component into further detail.
As children learn how to communicate with both gestures and words, tantrums tend to dissipate and children start to learn about collaboration, discussions and compromise. In this blog, we will discuss how to support children's emotions during the toddler and preschool years.
Have you heard of the "terrible twos" or the "threenager?" These words are commonly used for young children as adults discover that they show their feelings with their body (not necessarily with words.) As they grow into four and five year olds, they learn more language and negotiating skills. But what about when they are two and three?
In order for a child to understand what they are feeling and how to communicate those feelings in a productive way, they must first learn the words to express those feelings.
According to this article , "A typical 2-year-old can say about 50 words and speak in two- and three-word sentences. By age 3, their vocabulary increases to about 1,000 words, and they're speaking in three- and four-word sentences."
Dr. Robert Plutchnick, psychologist, discovered over 25000 emotions in his famous emotions wheel. As children become more aware of their feelings and gain new ways to communicate them, their response to frustration improves.
Why Use Play to Foster social emotional skills in preschoolers?
All children learn the best through play , and that includes learning social and emotional skills.
Whether learning at home or at school, preschoolers respond best to positive reinforcement and consistency. Using meaningful and motivating books, games, and toys, as well as social emotional play opportunities support preschool-aged children in developing these essential skills.
Through play, preschoolers learn to use their sensory systems to calm down when they are feeling overwhelmed. They learn the words to communicate their feelings.
One of my favorite parts of using social emotional play activities is they also foster problem solving and confidence. When children learn how to problem solve, they can use what they learn in the future if they start to become frustrated about the same situation again.
As children start learning more about their feelings, and their emotions, their social skills start to blossom. This social skills checklist is an amazing resource that describes, in detail, the following social skills that children learn in their preschool years:
Conversational Skills
Interpersonal Skills
Emotional Skills
Social Play
Emotional Development
Emotional Regulation
Peer Interactions
Self-Awareness Skills
Self-Confidence
When in the classroom, it is important that we give children ample opportunities to practice emotional skills through large group, small group and free play activities.
Every child learns new skills differently, and when we use multisensory emotion activities to teach emotional concepts to preschoolers toddlers and preschoolers are able to remember these skills quickly.
One tool that can support preschoolers (and those of all ages, as well) are social stories to support social and emotional considerations in any given task.
preschool Social Emotional Activities
If children have the opportunity to play with emotions and talk about feelings on a daily basis, they are able to respond to their feelings much easier when they are feeling upset or overwhelmed.
Here are my 5 favorite playful activities to teach social and emotional skills to preschoolers:
Kids LOVE to move. What better way to teach them new emotion words then with a "FREEZE" game? Turn on some music and have kids dance or run around. When you pause the music, say an emotion and the kids must freeze and make the face that goes along with that emotion. You can expand this game into beginning reading activities by writing the feeling on a piece of paper and holding it up (for older children.)
2. Paper Plate Emotions Faces-
You can use items like paper plates, cupcake liners, or even pieces of construction paper to pretend and identify with emotions. Emotion faces are a wonderful activity for preschool circle time or small group time. You can make them as elaborate as you like or you can keep it simple by having the children draw their own faces! These feeling faces can be used as part of a pretend play scenario in the future. These pumpkin emotion faces are one idea. Or, you can use this emotion faces worksheet for older children.
I love bringing in sensory components to all lessons I teach in preschool, and water and chalk is one of my favorite was to do so. Chalk activities are just one of those fun and creative ways to learn through play. For this activity, draw some feeling faces on the concrete with chalk. Fill up a bucket of water and add some paint brushes to the water. Have children trace t he chalk faces with the wet paint brushes and watch the faces "disappear!" This is a fun way for children to name the emotion while making that emotion "disappear." Extend this activity with children by asking them what they can do when they feel the way the chalk face does.
Fine motor strengthening is incorporated into this super fun plastic egg activity where the top part and bottom part of faces can be mixed and matched. As children pull apart and put together the eggs, have them name the feeling they "made." To expand on this, ask them what recently made them feel that way and what did they do to feel better. The more conversations we have about how to respond to feelings, the more likely children will remember what to do when they feel that way.
5. Using Your Voice (Puppet Shows): When children are learning how respond to other children's behaviors, a lot of times they result to hitting, grabbing, or other means of communication. Creating a puppet show area of the classroom, to do as a center time or even during large group time, can encourage children test out different social situations and practice (with puppets) how to respond. Including a teacher puppet show during large group is often a great way to model these "shows" and encourage children to come up with their own (such as what to do when you want a toy.)
5. Friendship Activities: Preparing some small and large group activities that highlight friendships, such as books, art activities, and more, can support children in understanding why creating friendships at school is important. You can find lots of friendship activity ideas in our blog.
6. Story time -There are many preschool book activities that describe feelings in a fun way for preschoolers. The following list of books are developmentally appropriate for young children and are great ways to talk about different feelings throughout the day. 
F Is for Feelings by Goldie Millar
Feelings to Share from A to Z by Todd Snow
Llama Llama Mad at Mama by Anna Dewdney
Lots of Feelings by Shelley Rotner
My Many Colored Days by Dr. Seuss
The Great Big Book of Feelings by Mary Hoffman
Today I Feel Silly, & Other MOODS That Make My Day by Jamie Lee Curtis
Emotional development is an important skill that preschoolers learn through experiences. With ample opportunities to practice and the right supports, children will learn how to manage their feelings in a positive way.
When emotion activities are included regularly throughout a child's day, discussing and talking about how they feel and how others feel becomes familiar and natural. When they have the words and the practice to communicate feelings and emotions with adults and peers, they will be able to use these skills when they are overwhelmed.
Exploring Books Through Play is a digital, e-book designed to foster social emotional skills like friendship, acceptance, and empathy with play activities. Grab your copy today.
7. Use any of the activities above along with a feelings check in activity . This can be a great way to start the process of understanding emotions and how to support needs for regulation.
pre-k social emotional activities
Early childhood educators need to consider the social and emotional development of young children in the preschool or pre-K environment. These developmental skills drastically impact learning and skill achievement in the classroom setting.
When in the classroom, typical developmental milestones are considered and lesson plans are based around child developmental stages. However, being able to manage emotions and feelings with minimal supports and redirection empowers children.
As they start attending preschool, all of the classroom and peer situations may be new. They are now around friends who are also delayed in social and emotional learning. A large focus of curriculum has shifted from pre-academic to a strong social/emotional foundation, in order to support our most youngest learners in self-care, self-soothing, turn taking, and basic play skills with peers.
In addition to the social and emotional activities for preschoolers listed above, some more advanced ideas can be used including:
Group Discussions Lead by Children: One of my favorite ways to support children listening to each other and taking turns, is to incorporate group discussions within circle time. This could be in a question/answer format, or in a story creation activity. To create a story with your preschoolers, the teacher would start by saying "Once upon a time there was a ______.)" Then the child to the right of the teacher would say the next sentence. The child to the right of that would continue the story with the next sentence, and so on! Once it gets back to the teacher, the story is completed. Not only is this a great activity for literacy and language development, but every child is listening to each other to find out what happens next.
Calm Down Corner: Visual and tactile supports help people of all ages, but it is essential to have a visual space in the classroom for preschoolers to retreat to when they need time to calm down. A calm down corner makes creating this area simple and makes it a positive experience for children. A variety of self-led choices can be made in the classroom space, with items that help children calm down using their sensory system. As they calm down, they can use the visuals included in the kit to explain to other children and adults how they are feeling and what they need support with.
Classroom Jobs: When children take care of the classroom environment together, they take responsibility and care about the classroom and what is inside. As a team, children learn to work together to keep their classroom and the children in the class safe and functioning.
Classroom Safety Rule Creation: Having rules that every child understands and acknowledges allows children to be reminded of and help other children remember basic rules throughout the school day. Always phrase your rules in the "do" instead of the "don't." For example "Use Walking Feed" instead of "Don't Run." This tells children what they should be doing.
Block Creations: Have you noticed that a lot of the daily frustrations occur in the block area, where children are all wanting to use the same blocks (whether that be Magnatiles, large wooden blocks or the cars?) When children are supported in sharing space and materials in a highly sought after area, they are able to generalize those skills into other areas of the classroom. In the morning, have children work together to create a block creation that they are all a part of. That could be building their town, a local zoo, the space station, etc. Block play supports collaborative play in one of the most creative ways.
Some more resources for social and emotional learning:
If you are looking for more ideas, we've covered social emotional toys and even books to support emotional development because these skills are something that every child learns through play and interacting with others.
Jeana Kinne is a veteran preschool teacher and director. She has over 20 years of experience in the Early Childhood Education field. Her Bachelors Degree is in Child Development and her Masters Degree is in Early Childhood Education. She has spent over 10 years as a coach, working with Parents and Preschool Teachers, and another 10 years working with infants and toddlers with special needs. She is also the author of the "Sammy the Golden Dog" series, teaching children important skills through play.
More Posts Like This
Crafts , Fine Motor Skills , Occupational Therapy
Crafts , Development , Fine Motor Skills , Letter Formation , Occupational Therapy Activities , Sensory , Visual Motor Skills
Wikki Stix Activities
Turkey Templates and Thanksgiving Printables
Crafts , Occupational Therapy
Thanksgiving Tree
Quick links, sign up for the ot toolbox newsletter.
Get the latest tools and resources sent right to your inbox!
Get Connected
Want to read the website AD-FREE?
Want to access all of our downloads in one place?
Want done for you therapy tools and materials
Join The OT Toolbox Member's Club!