MILPER Message 11-115 assignment deletion deferment and early arrival
MILPER Message Number 11-115, Proponent AHRC-EPO-P
PROCESSING REQUESTS FOR HRC ISSUED ACTIVE COMPONENT ENLISTED ASSIGNMENT DELETION, DEFERMENT, AND EARLY ARRIVAL (UPDATE) …Issued: [14 Apr 11]…
1. THIS MILPER MESSAGE WILL EXPIRE NLT 13 ARPIL 2013.
2. GENERAL.
A. THIS MESSAGE SUPERSEDES MILPER MESSAGE 10-045 AND CONTAINS UPDATED GUIDANCE ON THE PROCESSING OF HRC ISSUED ACTIVE COMPONENT ENLISTED ASSIGNMENT REQUESTS FOR DELETION, DEFERMENT, AND EARLY ARRIVAL.
B. THE GUIDANCE IN THIS MESSAGE IS EFFECTIVE IMMEDIATELY AND APPLIES TO ALL ACTIVE ARMY ENLISTED SOLDIERS IN BOTH CONUS AND OCONUS COMMANDS UNLESS SPECIFICALLY STATED OTHERWISE.
3. ASSIGNMENT DELETION, DEFERMENT, AND EARLY ARRIVAL ACTIONS. REQUESTS FOR DELETION, DEFERMENT, OR EARLY ARRIVAL MUST BE SUBMITTED THROUGH THE ENLISTED DISTRIBUTION AND ASSIGNMENT SYSTEM (EDAS) IAW THE RULES OUTLINED IN PARAGRAPHS 2A (1) THROUGH 2B (6), BELOW WITH THE EXCEPTION OF REQUESTS BASED ON OPERATIONAL OR COMPASSIONATE NEEDS. PROCEDURES FOR THESE ACTIONS ARE IN PARAGRAPHS C AND D OF THIS MESSAGE. THE FOLLOWING OUTLINES RESPONSIBILITIES AND PROCEDURES FOR REQUESTING DELETION/DEFERMENT/EARLY ARRIVAL.
A. UNIT COMMANDER'S RESPONSIBILITIES.
(1) REQUESTS WILL BE SUBMITTED WITHIN 30 CALENDAR DAYS OF THE EDAS CYCLE DATE OR  AS SOON AS THE DETERMINATION IS MADE THAT A DELETION, DEFERMENT, OR EARLY ARRIVAL MAY BE NEEDED REQUESTS SUBMITTED AFTER 30 CALENDAR DAYS DUE TO UNFORESEEN CIRCUMSTANCES WILL NOT BE REJECTED, HOWEVER, THEY MUST INCLUDE AN EXPLANATION OF THE CIRCUMSTANCES CAUSING THE LATE SUBMISSION.  SUPPORTING DOCUMENTATION (FOR EXAMPLE PROFILE, COURT DOCUMENTS) MUST BE FAXED TO DSN: 983-4473 OR COMMERCIAL (502) 613-4473.
(2) ON RECEIPT OF ASSIGNMENT INSTRUCTIONS (AI) FROM US ARMY HUMAN RESOURCES COMMAND (HRC), THE LOSING INSTALLATION OR ACTIVITY COMMANDER WILL ENSURE THAT EACH SOLDIER IS ELIGIBLE FOR ASSIGNMENT. EACH SOLDIER MUST MEET THE ELIGIBILITY REQUIREMENTS LISTED BELOW, AS APPLICABLE:
(A) BE ELIGIBLE FOR REASSIGNMENT IAW AR 614-200, ENLISTED ASSIGNMENTS AND UTILIZATION MANAGEMENT.
(B) BE ELIGIBLE FOR OCONUS SERVICE IAW AR 614-30, OVERSEAS SERVICE, IF ON ASSIGNMENT TO AN OCONUS LOCATION.
(C) MEET MEDICAL AVAILABILITY CRITERIA OUTLINED IN MILPER MESSAGE 09-301, IF ON ASSIGNMENT TO A BRIGADE COMBAT TEAM (BCT) OR DEPLOYING UNIT.
(D) BE PHYSICALLY QUALIFIED FOR DUTIES ASSOCIATED WITH THE MOS, ASSIGNMENT, AND GEOGRAPHIC AREA IAW AR 600- 60, PHYSICAL PERFORMANCE EVALUATION SYSTEM.
(E) BE ELIGIBLE IAW AR 600-20, ARMY COMMAND POLICY.
(F) MEET THE SECURITY INVESTIGATION REQUIREMENTS SPECIFIED IN THE AI. IF NECESSARY, THE REQUIRED SECURITY INVESTIGATION WILL BE PROMPTLY INITIATED. SOLDIERS WILL NOT BE HELD AT THE HOME STATION PENDING RESULTS OF THE INVESTIGATION UNLESS SUCH GUIDANCE IS IN THE SPECIAL INSTRUCTIONS (SI) OF THE ASSIGNMENT. THE LOSING COMMAND WILL INITIATE DELETION OR DEFERMENT ACTION IF THE US ARMY CENTRAL PERSONNEL SECURITY CLEARANCE FACILITY CANNOT ISSUE THE REQUIRED SECURITY CLEARANCE OR FURNISHES INFORMATION THAT CAUSES THE SOLDIER TO BE DISQUALIFIED.
(3) REQUESTS FOR DELETION/DEFERMENT ARE INITIATED BY A DA FORM 4187 ALONG WITH SUPPORTING DOCUMENTATION TO THE S1. IF COMMANDER RECOMMENDS APPROVAL, THE 4187 IS FORWARDED THRU THE COLONEL (O6) LEVEL CHAIN OF COMMAND TO THE MPD REASSIGNMENT WORK CENTER FOR SUBMISSION IN EDAS.
(4) DELETION/DEFERMENT REQUESTS SUBMITTED TO HRC FOR APPROVAL WILL NOT BE APPROVED OR VALIDATED THROUGH EDAS WHEN APPROPRIATE DATA IS NOT REFLECTED CORRECTLY ON THE TOTAL ARMY PERSONNEL DATABASE (TAPDB) TO SUPPORT REQUESTED ACTION (E.G. DEROS, ETS, IMREPR, PROFILE, AEA CODE, MRC CODE, ETC).
(5) REQUESTS MAY BE DISAPPROVED AT ANY LEVEL IN THE CHAIN OF COMMAND WITHOUT REFERRAL TO HRC.
(6) IF A DISQUALIFYING FACTOR CAN BE RESOLVED WITHIN 120 CALENDAR DAYS OF THE REPORT MONTH, DEFERMENT RATHER THAN DELETION SHOULD BE REQUESTED.
(7) WHEN SPECIAL INSTRUCTIONS AUTHORIZING EARLY REPORT ARE INCLUDED IN ASSIGNMENT INSTRUCTIONS, SOLDIERS MAY REPORT UP TO 60 DAYS PRIOR TO THEIR ASSIGNMENT REPORT DATE (ORDTGC) TO THE GAINING COMMAND. IF OTHERWISE ELIGIBLE. EARLY REPORT MAY NOT CROSS FISCAL YEARS.
B. DELETION, DEFERMENT, AND EARLY ARRIVAL SUBMISSION PROCEDURES.
(1) ALL DELETION/DEFERMENT CODES ARE LOCATED ON ENLISTED DISTRIBUTION AND ASSIGNMENT SYSTEM (EDAS) HELP SCREEN (HK). A WORD DOCUMENT VERSION OF DELETION/DEFERMENT CODES FOUND ON EDAS IS POSTED ON THE EPMD WEB PAGE AT.HTTPS://WWW.HRC.ARMY.MIL/SITE/PROTECT/ACTIVE/ENLIST/GUIDE/DELDEFCODES.HTM
(2) MORE THAN ONE DELETION, DEFERMENT, OR EARLY ARRIVAL REQUEST MAY BE SUBMITTED ON A SOLDIER, IF THE CONDITIONS SUPPORTING THE REQUEST ARE NOT RELATED.
(3) REQUESTS FOR DEFERMENT OR EARLY ARRIVAL WILL NOT EXCEED 120 DAYS BEFORE OR AFTER THE ASSIGNMENT REPORT DATE (ORDTGC) TO THE GAINING COMMAND, UNLESS EXCEPTION TO POLICY IS APPROVED BY HRC.  MULTIPLE REQUESTS WILL NOT EXCEED A TOTAL OF 120 DAYS WITHOUT HRC EXCEPTION TO POLICY APPROVAL.
(4) DELETION/DEFERMENT/EARLY ARRIVAL REQUESTS WILL INCLUDE ALL RELEVANT SUPPORTING DOCUMENTATION OR JUSTIFICATION WHICH WILL BE MAINTAINED FOR 90 DAYS FOLLOWING THE DECISION BY HRC.
(5) REASSIGNMENT PROCESSING WILL CONTINUE (EXCEPT FOR REQUESTING PORT CALL, MOVING FAMILY MEMBERS, SHIPPING HOUSEHOLD GOODS (HHG), AND TERMINATING QUARTERS).  SOLDIERS SHOULD CONTINUE ALL OTHER OUT- PROCESSING UNTIL THE DELETION OR DEFERMENT DECISION IS CONFIRMED THROUGH EDAS OR IN WRITING. SOLDIERS WILL BE ADVISED NOT TO TAKE IRREVERSIBLE ACTIONS (FOR EXAMPLE, SHIPMENT OF HHG OR POV) WHILE PENDING A REQUEST FOR DELETION, DEFERMENT OR EARLY ARRIVAL.
(6) FOR OCONUS SOLDIERS, DEROS IS THE DRIVING FACTOR IN REQUESTS FOR DELETION/DEFERMENT/EARLY ARRIVAL FOR SOLDIERS CURRENTLY ASSIGNED TO OCONUS UNITS.  REQUESTS THAT WILL RESULT IN SOLDIERS DEPARTING OCONUS LOCATIONS AFTER OR PRIOR TO THEIR DEROS SHOULD BE SUBMITTED AS A (FSTE) OR CURTAILMENT EXCEPT IN THE CASE OF COMPASSIONATE REQUESTS OR ADVERSE ACTION.   
(7) IF A REQUEST IS DISAPPROVED, SOLDIERS WILL COMPLY WITH THE ORIGINAL REPORT DATE (ORDTGC). IF NECESSARY, HRC WILL ADJUST AI REPORT DATE (ORDTGC).
C. OPERATIONAL DELETION AND DEFERMENT SUBMISSION PROCEDURES
(1) OPERATIONAL DELETION OR DEFERMENT IS DEFINED AS A REQUEST BASED ON THE NEEDS OF THE LOSING COMMAND (TO INCLUDE PROJECTED, SCHEDULED, OR CURRENT DEPLOYMENT). ADDITIONAL EXAMPLES OF OPERATIONAL NEEDS INCLUDE (BUT ARE NOT LIMITED TO) TRAINING, STRENGTH, SPECIAL SKILLS, ETC.
(2) REQUESTS FOR OPERATIONAL DELETION AND DEFERMENT WILL NOT BE SUBMITTED THROUGH EDAS.  OPERATIONAL REQUESTS MUST BE SUBMITTED TO: COMMANDING GENERAL, US ARMY HUMAN RESOURCES COMMAND ATTN: AHRC-EPO-P, 1600 SPEARHEAD DIVISION AVE, FORT KNOX, KY 40122-5303.
AND MUST BE ACCOMPANIED BY A MEMORANDUM SIGNED BY THE FIRST GENERAL OFFICER (OR CIVILIAN EQUIVALENT) IN THE SOLDIER'S CHAIN OF COMMAND, WITH THE FOLLOWING EXCEPTIONS:  BRIGADE COMMANDER (COLONEL/O6) MAY SIGN MEMORANDUMS FOR BRIGADE COMBAT TEAMS (BCT) AND CORPS CHIEF OF STAFF MAY SIGN MEMORANDUMS FOR NON- DIVISIONAL UNITS.  THESE SIGNATURE AUTHORITIES MAY NOT BE FURTHER DELEGATED.
(3) OPERATIONAL DELETION AND DEFERMENT REQUESTS PERTAINING TO FOUR SOLDIERS OR LESS MAY BE FORWARDED DIRECTLY FROM THE REQUESTING BCT, S1, OR MPD.
(4) OPERATIONAL REQUESTS PERTAINING TO FIVE OR MORE SOLDIERS MUST BE FORWARDED THROUGH THE REQUESTOR'S ACOM/ASCC/DRU/HIGHER HEADQUARTERS.
(5) ALL STOVEPIPE ORGANIZATIONS (INSCOM, AMC, CIDC, NETCOM, ETC.), WILL FORWARD REQUESTS THROUGH THEIR ACOM/ASCC/DRU/HIGHER HEADQUARTERS.
(6) REQUESTS FOR OPERATIONAL DELETION AND DEFERMENT APPLY ONLY TO CONUS BASED UNITS. OCONUS BASED UNITS MUST REQUEST AN INVOLUNTARY FOREIGN SERVICE TOUR EXTENSION (IFSTE) IAW AR 614-30.
(7) IF THE SOLDIER REENLISTED FOR THE ASSIGNMENT, REQUEST FOR OPERATIONAL DELETION MUST INCLUDE A STATEMENT FROM THE SOLDIER WAIVING THE REENLISTMENT OPTION; OTHERWISE, REENLISTMENT ASSIGNMENTS WILL ONLY BE CONSIDERED FOR DEFERMENT.
THE FINAL APPROVAL AUTHORITY FOR ALL REQUESTS FOR OPERATIONAL DELETION OR DEFERMENT IS HRC. OPERATIONAL REQUESTS MAY BE DISAPPROVED BY ANY COMMANDER IN THE SOLDIER'S CHAIN OF COMMAND AND RETURNED TO THE REQUESTOR WITHOUT REFERRAL TO HRC.
D. COMPASSIONATE DELETION AND DEFERMENT SUBMISSION PROCEDURES.
(1) COMPASSIONATE DELETION OR DEFERMENT IS DEFINED AS A REQUEST BASED ON COMPASSIONATE REASONS OR EXTREME FAMILY PROBLEMS.
(2) REQUESTS BASED ON COMPASSIONATE REASONS OR EXTREME FAMILY PROBLEMS MUST BE ENDORSED BY A COLONEL (O6) AND WILL BE SUBMITTED TO US ARMY HUMAN RESOURCES COMMAND, ATTN:  AHRC-EPO-A, 1600 SPEARHEAD DIVISION AVENUE, FORT KNOX, KY 40122-5303 USING DA FORM 3739, IAW AR 614-200, CHAPTER 5.
(3) REQUESTS WILL BE SUBMITTED TO HRC WITHIN 45 DAYS OF EDAS CYCLE DATE. IF DELETION/DEFERMENT SITUATION OCCURS AFTER THE INITIAL 45 DAYS, REQUEST WILL BE SUBMITTED WITHIN 72 HOURS AFTER SITUATION OCCURS (OR BECOMES KNOWN TO SOLDIER).
(4) DEFERMENT SHOULD BE USED INSTEAD OF DELETION IF THE EXTREME FAMILY PROBLEM CAN BE RESOLVED WITHIN 120 DAYS OF THE REPORT DATE.
(5) IF REQUEST IS BASED ON MEDICAL PROBLEMS OF A FAMILY MEMBER, A SIGNED STATEMENT FROM THE ATTENDING PHYSICIAN GIVING SPECIFIC MEDICAL DIAGNOSIS AND PROGNOSIS OF ILLNESS (INCLUDING DATE OF ONSET, PERIODS OF HOSPITALIZATION AND CONVALESCENCE) MUST BE INCLUDED. IF ILLNESS IS TERMINAL, LIFE EXPECTANCY MUST BE INCLUDED. MEDICAL STATEMENT WILL LIST ANY FACTORS THAT MAY HAVE A BEARING ON THE MEDICAL CONDITION IF THE SOLDIER IS PRESENT.
(6) IF REQUEST IS BASED UPON LEGAL ISSUES, IT MUST INCLUDE A SIGNED STATEMENT FROM A LICENSED ATTORNEY STATING PROBLEMS AND REASONS WHY SOLDIER'S PRESENCE IS ESSENTIAL.
(7) IF REQUEST IS BASED UPON OTHER THAN MEDICAL OR LEGAL PROBLEMS, SUPPORTING STATEMENTS FROM RESPONSIBLE PERSONS (SUCH AS CLERGY, SOCIAL WORKERS, AND LOCAL LAW ENFORCEMENT OFFICIALS) MUST BE INCLUDED.
4.  POINT OF CONTACT FOR THIS MESSAGE IS THE ENLISTED PROCEDURES AND SOLDIER ACTION BRANCH (AHRC-EPO-P), OPERATIONS MANAGEMENT DIVISION, ENLISTED PERSONNEL MANAGEMENT DIRECTORATE, DSN 983-5027/5208 OR COMMERCIAL (502) 613-5027-5028.  
THE POINT OF CONTACT FOR QUESTIONS CONCERNING COMPASSIONATE DELETION/DEFERMENT IS SPECIAL ACTIONS BRANCH (AHRC-EPO-A), OPERATIONS MANAGEMENT DIVISION, ENLISTED PERSONNEL MANAGEMENT DIRECTORATE, DSN 983-5004/5120 OR COMMERCIAL (502) 613-5004/5120.
Resource Links
NCO Success Academy
FREE (APR-23) PPW Calculator
Pocket Share Drive (PSD)
NCOER Writer's Guide
Shop Our Product Store
Counseling Templates
cutoffscores.com
ncoonfire.com
Privacy Policy
Corrective Training
Evaluations
Inspections
Military Women
Separations
Resource Center
Mentoring Resources
Meet Our Experts
I just got put on assignment orders. How can I get them deleted?
I recently found out as I checked my AKO that I have been placed on assignment orders to Ft. Polk, LA. How can I request to get them deleted?
Getting put on assignment can be stressful to any Soldier. When a Soldier is placed on assignment to a duty location they do not want to go to, or they just do not want to leave their current duty assignment for a number of reasons, there is still a way out of it–though everyone should be aware that a request for an assignment deletion is never guaranteed. Branch managers at HRC place Soldiers on assignment for a variety of reasons, and they are only ones who can tell you what that reason is. Because of this, deletions, though not impossible, are a matter of timing, unit strength, and justification.
When attempting to delete assignment orders, make sure you give a reason that is justifiable and logical.
In order to request an assignment deletion, you must fill out a DA Form 4187 requesting deletion of assignment. A format for the DA Form 4187 can be acquired from your S1. Ensure you give a reason that is justifiable and logical. Just remember, the more information, the better. Also be sure to attach any supporting documentation you have such as doctor's medical notes, memos from your child's school, school reservation letters, etc. The documentation of course will depend on your situation. The DA Form 4187 must be signed by you, your company, battalion, and in some units, the brigade commander. Your DA Form 4187 will be routed to your S1 for input into the system (EDAS) or will be sent to your branch manager for approval. Based on my experience, branch managers usually make a decision within a week. Your S1 should be able to give you status updates.
If your request is disapproved but you would like a later report date, consider a deferment request using the same procedures above.
Follow us and never miss a post!
You might be interested in…

You Might Also Like…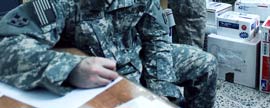 Disclaimer: Though all content posted on AskTOP.net is reviewed by our qualified subject matter experts, you should not make decisions based solely on the information contained in this post. Use information from multiple sources when making important professional decisions. This is not an official government website.
SGT Mitchell
I was awaiting my orders to either get deleted or deferred I recently looked on my AKO ASK and Korea is no loger on there and I also checked my requitsion and the other day it had Rule:5 SM on Assignment instructions today it read RULE:33 SSM Fenced in unit does this mean my orders were deleted, and also my ERB still has Projected on it.
Mark Gerecht
Fenced: Means you will remain in your current unit until the fence date. Usually 1-2 years. You might consider calling your assignment manager and asking them for the date your fence ends. This information shows up in there database.
Im currently on orders to ft. lewis i really dont have a legit reason to why i want to stay at my unit i just dont want to go i have 16 months before i ets and i rather ets from germany im currently flagged and my commander want hold the bar so i think it will most likely be lifted what else can i do to try and stay at my current duty statioj in germany?
Is the flag transferable? HT/WT is a common one. You can sign a DCSS statement if you more than 4 years and you are not on your initial term to decline the assignment. You could also email/call your branch manager from the HRC website to have the orders deleted. They will most likely want a 4187 sign by you and your commander which will be forwarded to S-1 then to HRC for deletion consideration. Talk this over with the 1SG and let em know you want to submit a 4187 for assignment deletion request, S-1 should type up the format for you.
I am currently on assignment to Korea and recieved my orders on 25 MAY 2012. I recently submitted a 4187 for deletion of orders within a week of my order being cut due to elective surgery my report date is 12 AUG 2012 my surgery will take place in JUL 2012 and I have a NON-Deployable profile. It was recommended for approval of deferrement all the way up to Brigade level. My surgeon recommened Medical deletion. will it get sent back because on my 4187 I was told to put medical deletion instead of defferment because it is a overseas assignment..
SGT Mitchell, In my experience this would most likely result in a deferment. Your assignment manager will look at the information you provided and determine if a deferment or deletion is in order. I do not believe they will return it without action. More than likely they will either defer you or delete your assignment. On a side note having served in Korea it was not a bad assignment. In fact is was one of my better assignments. If you are married and can get a command sponsored position it is even more enjoyable. Did you find this information useful? We appreciate your feedback!
I really appreciate your wisdom and I really want to go but I will not have sponsorship which is ok with me I just want a later report date. Thank you so much for the advice.
What happens once your assignment has been deleted and you have already shipped pov back conus?
Depending on why and how your orders were deleted you may be able to continue on your assignment. Coordinate with your S-1 and or HRC assignment manager. If your orders remain deleted coordinate with your S-1 to get your deletion orders. Then you will have to coordinate with the port authority that your POV was shipped to. If you used a car shipment service call them to see if they can assist you. The Army should repay you for any expenses related to this issue
I'm currently in Trainee status due to reclassification. I found out that i will have to be reduced down to SPC in order to satisfy prerequisits for the course. How do I get my orders canceled so that I can go on to recruiting instead? what steps must I take to do this? Thank you in advance
SGT Lee, I would need more information on your situation. What is your current MOS? What MOS are you reclassifying into? Who provided you the information that you will have to be reduced to PFC to re class? Do you have this information in writing? Did the person that gave you this information provide you a reference such as a regulation or Milper MSG?
I am currently on orders for Korea and I report in October. I just found out that I have reached my RCP on my ETS date. I am trying to get my orders deleted because I would rather prepare to transition to get out of the Army from the states. What are my chances of getting my orders deleted? Is there anything I can do?
Kinda late on this one but to answer the above question if you want to change or delete orders it will require a 4187 sign by your commander requesting it. Some of the reasons that soldiers list on here sound legitimate but it depends if your COC supports it. To change orders you would probably need to volunteer and submit a packet for one of the service/trial schools to get them changed. Airborne/Recruiter/DS/Instructor are common ones but be careful what you wish for…
I am 12 days out from my PCS date. I have yet to be put on assignment let alone have orders. My old assignment was deleted because am a 19k reclass to D. Some people are trying to tell me thats why I don't have orders but that doesn't make sense as a lot of soldiers that leave months after me already have cut orders. My chain of command including my 1sg has called branch and they said i would have orders the coming week but that was 3 weeks ago and IG told me there is nothing they can really do because its HRC. My chain of command does know of anything else that can be done to get me orders and Im out of options. I only have 8 business days left unless my deros and I'm running out of time. Is there anything else I can do, or will I have to sit and hope that I will get orders in time to pcs in time? Please help I'm out of options and need advice
SPC Walden,
Your branch manager is the only one that can actually put you on orders. Why you are so close to your DEROS but are not on assignment yet is beyond me and can only be answered by your branch manager. I have two recommendations:
1. I recommend someone in your Chain-of-Command contact HRC again. 3 weeks has passed, maybe a reminder will help. This is a pressing issue that needs to be addressed quickly. If your 1SG cannot get anything, perhaps it's time to elevate the situation to your CSM.
2. Talk to your S1 in regards to getting your DEROS adjusted that will allow you sufficient time to PCS once you are placed on orders.
I hope this helps.
Where can I find my assigment orders?
You can find your assignment location by logging into AKO, once logged in you will see "Army Links" on the right side of the page. Click on "Assignment Satisfaction Key", then click "On Orders". Your assignment location can be seen there.
Depending on your installation's procedures, you will receive your actual hard copy orders through your S1 channels after you have attended your Levy Briefing. However, I have known some installations to issue orders prior to the Soldier attending the briefing, normally 60-90 days out from the Soldier's report date. If you are within this timeframe and have not received your orders, I suggest that you consult with your S1.
Leave a Comment
Visit Our Store…
Save 5% off your first order with the Coupon Code ASKTOP05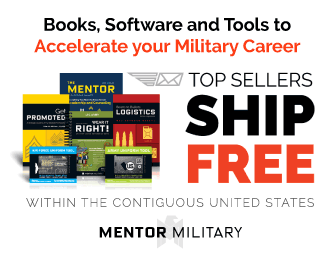 Subscribe to our mailing list
Find out what's new at AskTOP.net, new product notifications, and get exclusive offers!

AskTOP is a blog that connects you to a net­work of active and retired mil­i­tary lead­ers who answer your Army leadership questions. Do you have a question about Army doctrine? Have you been confronted by an ethical dilemma? Are you looking for an unbiased outside opinion? Submit your question and AskTOP!
Information on AskTOP is categorized into a number of subject areas for convenient browsing. Use the Subject drop-down menu in the main navigation bar to choose from a wide variety of topics including Army Awards, Army Counseling, Army Corrective Training, Army Inspections, Army Leadership, Women in the Army, Army Promotions, Army Training, and Military Justice.
AskTOP is hosted by CSM Mark Gerecht (US Army Retired) and features guest articles authored by a number of qualified Subject Matter Experts .
Recent Articles
I recently received an Article 15 and I am due to ETS in 2 months but my unit wants to chapter me. Can they do this?
If I receive quarters for 24 hours when am I required to report to work?
My chain of command frequently puts out information after 2000 hours is there anything I can do to get them to do it during formation or a reasonable hour?
Is it true when a new leader takes over I get a fresh start and my previous counselings no longer matter?
My wife is pregnant and I will be going to the gas chamber will it be safe for me to do it?
Recently Answered
What action is taken when a Soldier marks disagree and provides a rebuttal statement?
Can a Soldier flagged for over weight be deployed?
I was in a motorcycle accident and my chain of command directed that I perform over 100 hours of riding mentorship before I can use my cycle again by myself. However no one will mentor me. What can I do?
I have refused to get vaccinated for religious reasons. I am being told I will receive a dishonorable discharge. Is this true?
I have a Soldier that arrived at the unit and the BN will not let the Soldier take PTDY for house hunting but they allow everyone else to do it. What can I do as the commander?
© 2023 AskTOP.net – Leader Development for Army Professionals. All rights reserved.
All materials contained on this site are protected by United States copyright law and may not be reproduced, distributed, transmitted, displayed, published, broadcast, or in any way exploited without the prior written permission of Mentor Enterprises, Inc. or in the case of third party materials, the owner of that content. You may not alter or remove any trademark, copyright or other notice from copies of the content.
Ask Your Question
What's this.