You are here:
Home »
Blog »
Business Turnaround »
7 Proven Business Turnaround Strategy Steps
If you follow these 7 proven turnaround strategy steps, you don't have to worry about your financial future. In this article you will learn a step-by-step proven process that will turnaround your business, so you can survive the temporary short term "crises", regain your profitability, confidence, and save your businesses. This process works in any business, but was specially designed for a small business turnaround, and not based on some theory or turnaround methods used by big compani es.
Read this if you want to discover the best strategies, to turnaround your business in these uncertain times that will totally destroy so many others. The reason you have to follow a series of logical and step by step p roven turnaround strategy steps, is to lead to faster enhanced performance and a bigger chance for survival when in a crisis.
What is turnaround strategy?
B usiness turnaround strategy refers to the strategic processes needed to restore a current struggling business under distress, to its former financial health and viability. B usiness turnaround strategy is an informal management-led reversal process to prevent a financially struggling or poorly performing business from insolvency and liquidation by returning it back to profitability, and restructuring debt using an out-of-court debt negotiation process that's outside the legal framework. There are two main "business turnaround strategy types" for small business. But this is not only for businesses that are in a crisis or in distress. The same turnaround strategy steps can be used to take a very successful business to the next level, or help an underperforming business to reach its full potential.
Remember: Earlier intervention can lead to a much better outcome for the business and provides your business with the best options. If you have any doubts, please contact us for a free strategy sessions " free strategy sessions" today. During "The Strategy Call", t here's no sales pitch or attempt to sell you anything, ever. T his call is about helping you, to talk about your unique business, and to brainstorming ideas and strategies to help you increase your sales and profit immediately.
The 7 Turnaround Strategies Steps for a Business In Crisis
Here is the step-by-step proven turnaround strategies for a business in crisis, so you can take back control and turnaround your business:
Discover your position and what caused the problems you are dealing with.
Making sure that everybody fully understands, commit and support the situation.
Prepare a realistic turnaround plan your creditors will support.
Stabilizing the business finance, maintain positive cash balance while creating a highly profitable core.
Increase Profitability - Focus on profits and cash flow - Not revenue.
Increase Sales - Without spending more on advertising
Implement your business turnaround strategy steps with precision and consistency.
Why follow a turnaround strategy, step by step.
Over the last few years so many business owners have come to me because they are really stressed out, scared and uncertain about their future.... and it is totally understandable. I know you've worked very hard for years to grow your business and now circumstances that you may have nothing to do with, is threatening not just your business but also your family's well-being and financial future.
You must remember that you are not alone, many business owners find themselves in this mess each year. Many businesses will fail, but they don't have to, Yes, most businesses can be saved, because most business owners have what it takes for a successful turnaround. In most cases where businesses failure seemed certain, a turnaround strategy can can help to transform the business to achieve sustainable recovery, and restore confidence and control.
Instead of being in a state of Panic, fear and uncertainty that will paralyze you, and cause you to think in circles, and sometimes unable you to recognize obvious and simple solutions that may be right in front of you. Following a series of logical step by step actions -- p roven turnaround strategy steps will lead to faster enhanced performance and a bigger chance for survival when in a crisis. Step-by-Step. If hard decisions and action are taken fast.
But one of the key success factors is to take action early, timing is essential and will provide greater opportunity to save the business.
"When you find yourself in a hole, stop digging."
- Will Rogers -
When things go bad and your business is in a crisis we normally we go through the stage where we start avoiding the situation and believe that with patience and time, somehow by holding on, the business will survive, the market will regain its confidence and the business will turn itself around. This illusion normally prevents us from performing the drastic surgery, so often required, to save the business crisis.
Then we start to come up with reasons, excuses & stories for why business results are external, and it's someone else's fault. Many pass beyond this point without recognizing and responding to the crisis at hand. The indicators of business decline are continuously showing themselves, yet we believe that when their business is in trouble, a little "Quick Fix" will do the trick.
The first "Quick Fix" is normally to borrow yourself out of trouble, but you can't, and you can certainly go broke trying to. You need to produce positive cash flow, from operations (not borrowed money) while systematically restructuring the business around a "profitable core."
In the following steps, you will learn how to turnaround your business and build a highly profitable and cash flow rich one, step by step.
Step 1: Discover You Current Situation
The first step in small business turnaround strategy, before you even start to fix and turnaround things in your business, is to d iscover your current situation. The "First Step Turnaround Checklist" was created with the intention to help business owners in analyzing their business position, and to be able to make the right choice regarding their business turnaround strategy . You need to discover what caused the problems you are dealing with in the first place. Here are the keys to a successful turnaround.
Your first step in a turnaround strategy, is to do "Sufficient analysis" - Analysis have to be done on every area of the business to identify the real cause of the problem. This is key to a success turnaround because you have to make decisions based on facts, so you can choose the right turnaround strategy. Your best chance for a successful business turnaround start with your ability to identify, measure, and evaluating the key performance indicators in different parts of your business.
What Is a Business Turnaround Analysis?
Business Turnaround analysis is the process used to identify and discover areas of opportunity and problems in the business, either strategic, operational or financial, that represents a weakness or vulnerability that, if not addressed soon, will lead to business failure.
The analysis process is the most important part of selecting the best business turnaround strategy, and deserves a significant amount of time and attention to ensure that the correct options are selected.
With Little Time, No Margin For Error... And Few Second Chances - the outcome of the business turnaround analysis will you be able to choose between the two main types of business turnaround strategies:
The Strategic B usiness Turnaround (profit & cash flow improvement)
The Business Rescue (financial restructuring and debt reduction)
Remember, if the business is insolvent you must act to maximize the creditor's interests otherwise you may personally be held accountable. However, don't panic, there are many options you can follow, but time plays a vital role.
A Viable Business – You need a business that has the potential for future growth, development and profitability. Is the product or service near the end of its life cycle? For example, is the business still in the "typewriter" market, how viable or competitive is your product in the market? Is there a market for your product/service?
If the answer is no, go back to the drawing board. Start over. Because no matter how great you think your product is, if no one needs it/wants it/buys it, you don't have a business. Be completely objective and prepared to look at your business with new eyes, looking for new ways of doing business. turnaround strategy steps
While evaluating the business, it is important to identify essential and important issues for the business's survival like internal strengths and weaknesses, as well as the business's external threats and opportunities. (SWOT)
Determine solvency - Before you start implementing your business strategy successfully you need to determine the business solvency . These questions will give you a good idea of where your business stands at this point, and you may need to get some legal or professional advice with this one. It's important to know that you are legally required to present accounts to show a true and fair picture of the business, and if the business is insolvent you must act to maximize creditor's interests. Here is a basic test that you can use to determine if the business is
The Balance sheet test: Do you owe more than you own as a business, or are the business's assets exceeded by its liabilities? Do you or another partner owe more than you own personally? (It is important to know that it should include contingent or future liabilities.)
The Cash flow test: Can the business pay its debts when payments become due? If your business can't pay expenses, employees, creditors, or Income Tax for example, then the business could be insolvent.
If a creditor has obtained a Judgment against either the business, partnership, or an individual, this may demonstrate the businesses, individual or partnership may be insolvent, and the creditor may petition to issue bankruptcy proceedings.
If yes, to either of the above, then the business could be insolvent. However, don't panic, look carefully at all issues and consider the rest of your options available to the business, i.e. Turnaround, liquidate, sell, and ...
Adequate Financing and Timing – Any business on the recovery path needs time. Success doesn't happen overnight. It's also critical that you are able to generate sufficient cash to survive in the short-term, while a turnaround strategy is being formulated.
Motivation – You must be motivated, have a passion for success, and will do whatever it takes to achieve your goals. In many cases, the owner has lost interest, desire, and drive due to the long period of financial pressure.
Execution of the turnaround plan Success is won or lost through execution of the turnaround plan. Many business owners get past the crisis, soothe their creditors, restore a positive cash flow, and then fail to execute the turnaround plan and subsequently the wheels come off the wagon. Don't let this happen to you! Work your plan every minute of every day. And stay accountable to your plan.
Reason why businesses failing
Find out what caused the problems in the first place
With little or no margin for error, no time to waste, and few second chances, sufficient and accurate analysis have to be done swiftly and on every area of the business to identify the real cause of the problem. This is key to a success turnaround because you have to make decisions based on facts, so you can choose the right turnaround strategy.
The success of your turnaround strategy starts will depend on your ability to identify, measure, and evaluate your business key success factors in different parts of your business.
Every reason for business success, and business failure, except for a few external reasons like a sudden illness, legal challenges, natural disasters or unfavorable government policies can be found within these 6 areas:
Marketing and Sales
Product and Service
Process and Systems
The real reason why most businesses fail is our ability to react to changing conditions, to implement the necessary changes and improvements in 6 critical areas of your business There are many reasons why most small businesses fail or finds itself with declining profits, sales, cash flow. But the largest single cause of most small business failures is a management failure.
After 32 years in business, owning 40 of my own and helping many other businesses, I agree with the top business analysts that out of the top 6 key business drivers, poor Money Management is the number one reason why most small businesses fail or go bankrupt. You can quickly isolate the causes by looking at the top reasons in " 42 Major Reasons Why Most Small Business Fail "
Key points:
Most will spend 90% of their time, money and resources on solving problems, and focusing on things you can't control or that has low value.
The first key to a business breakthrough, or successful business turnaround, will come from spend 90% of your time on finding the right solution, and defining the problem properly, and only spending 10% of your time, and money on fixing it.
Step 2: Everybody Understands The Situation
Get everybody on bord
Making sure that everybody fully understands, and is committed to supporting the current situation.
Bring together all employees and clearly define the problem, making sure that everybody fully understands the situation. Employees, managers, suppliers, banks, investors, unions, and anyone else who may influence your business should be involved, to some degree, in formulating the turnaround strategy. The involvement of all stakeholders in planning and implementing the strategy will generally increase their level of commitment to your business turnaround.
Explain the severity of the situation, emphasizing that without their commitment and loyalty, the business can fail. Employees need to 'come to the party' and be involved in the rebuilding of the business. When a company is in crisis mode, management and staff need to be in harmony and in step with the need of the company.
Team Support – Support from all key team members is necessary. Create a shared commitment to action between employees and owners/partners. When a business is in crisis mode the owner and staff need to be in harmony and in step with the needs of the business.
The right results come from the right people doing the right things at the right time in the right way for the right reasons." When all your team members are not committed to your business mission, vision, and values, they are also not committed to executing your goals. You not only need to show people what direction the company is headed in, but you need to get them to "buy into" this direction. Great success is almost always the result of great teams. An aligned team always out-performance an individual.
Commitment - Everybody should help pla y his/her part in saving the business, but this won't help if the owner doesn't lead by example. Commit to your new way of operating. It's easy to make plans to change, but it's another thing to actually carry out those plans. Success is a result of action based on planning. It's quite obvious that things need to change, but the question is do you 'have to' change?
Different Actions - Recognize that getting different results requires a different course of action. If you simply keep doing the same things, you'll get the same results. To expect anything different without changing the way you operate is insanity.
Step 3: Prepare a Business Turnaround Strategy Plan
How to create a realistic business turnaround plan
How do you write a turnaround strategy plan
The objective of writing a business turnaround plan is to prove to your creditors that you can stay in business while you turn things around.
A business turnaround plan is a document describing your core business, sales plan, staff reductions, and cost-saving actions. It includes a cash budget, and a set of monthly financial projections with objectives indicating how you intend to get out of your situation in measurable terms. Your turnaround plan serves as a roadmap to save your business, and to insure and convince partners, customers, employees, banks and suppliers to support you.
So, take your time and do it right. Be brutally honest in your assessment and clearly state how you got into this situation and how you will stay in business while you turn things around. This will help restore your credibility. You will need this to obtain concessions from your creditors.
To prove that you can stay in business while you turn things around, you need to do the number-crunching to ensure profitability? If not, go back and work your numbers. In any event, do your homework and figure out what you need to charge to make your profit target.
What Creditors Want to See
A good credit rating can make or break you personally. Likewise, it can make or break your business. Often small businesses run on personal credit lines. Keeping your and your business's credit rating in good standing is important for operations, growth, and development. When lenders look at your business, they will consider the four C's: Condition of business - Are your industry and your company profitable—or likely to stay profitable? How long have you been in business, and what has the condition of your business been? Character - What is your credit history, your experience in your company's industry, your ability to manage a loan? Has your business taken a loan in the past? What has the payment history been? Have you defaulted on any loans? Capacity to repay - Is your projected income sufficient to make a profit, maintain healthy cash flow, and pay off the loan? Do you have sufficient sources of income? Collateral - Do you have enough assets or collateral to sell if necessary in order to repay the loan? Additionally, lenders want to see your business plan. It does not need to be your full-length business plan, but it should cover what your business does, what is your competitive advantage, what your projected earnings are, and when you intend to repay any loans.
Turnaround Plan
Key To A Successful Business Turnaround Plan
The key to a successful business turnaround plan is s ufficient and accurate analysis and planning in every area of the business. One of the most important lessons I have learned in business over 30 years, was from Steven Walker, (CA) who taught me that all the information you need to make the right decisions regarding your business can be found in your numbers. It will provide you with financial anticipation and foresight to make the right daily decisions.
Want to know where to spend your advertising money, where is the most business coming from, what is your most valuable products and customers? Where is significant potential for growth and profitability? Listen to your numbers, they will guide you. Without these numbers, you will not be able to make accurate daily decisions.
It is vital to understand your financial information, set financial and sales targets, preparing a cash flow forecast. Set targets for each day, week, and month and measure everything – from cash flow, sales, and profit. This section explains what the effect of all these changes will be by presenting detailed forecasts in the form of short-term financial statements and projections.
The problem is, you're not going to get the information you need from your year-end financial statements or your accounting system. And unfortunately, this is about all the numbers the average business owner has. That's why the most business owners simply don't know their important numbers.
Looking at your financial statements tells you what happened, but not why. It does not show us what would happen if you make incremental changes to current costs, prices, and revenues. It's also extremely difficult and almost entirely useless for decision-making purposes because the minute you receive them the information is outdated and limited.
You can add a budget and a forecast to it, and you can see what was intended and how well you did. A big improvement and useful, but not sufficient. If only one element in your forecast change, everything change, and you have to do it all over again. These reports are lagging rather than leading indicators or measures.
The second problem is if you do not have the relevant information (numbers) regarding your business performance, you may not know when a situation requires corrective action. Making it impossible to identify problems on time, which is causing you to lose money that may lead to a situation where your business runs out of cash and are unable to pay the bills. In most cases, we can only respond to current situations, usually too late when the damage is already done.
So, you've got to add up some of your own numbers. You need to measure what really matters.
Measure What Really Matters
With little or no margin for error, and few second chances, s ufficient and accurate analysis have to be done swiftly and on every area of the business to identify the real cause of the problem. This is key to a success turnaround because you have to make decisions based on facts, so you can choose the right turnaround strategy, that will improve your ability to adapt and survive the crises.
The success of your business turnaround start with your ability to identify and analyze, simple but very important Leading and Lagging numbers in your business. These Leading and Lagging numbers, also known as indicators, business drivers, key success factors, KPI's and many more, are important (key) measurable values in a business that are used for measuring and evaluating the performance, and success in different parts of your business.
Lagging Indicators/measures
Lagging Indicators are an important (key) measurable value of an intended result or the goal that you want to achieve. For example, to increase your business growth, sales, profit, and income... Lagging measures, reports past results or events that already happened -the end result. For example, total sales for the month, total Net, or Gross profit for the month. These results have passed, and there is nothing you can do to change it. They are history.
Leading indicators/measures
Lead indicators or measures in business are the day-to-day activities that lead to the result of the "Lag Indicators"(The goal or objective you are trying to achieve). These Lead activities (Input) drive the performance and success of the "Lag Indicators" and predict future results.
To change any current results in your business, you have to focus on the Lead indicators or measures. They are the things you can control and influence that will lead to a different result.
Read the complete step-by-step process for identifying your business most important lead and lag numbers here: Leading vs Lagging Indicators Examples In Business
Knowing this will empower you to make the right daily decisions for the future. Measuring the leading key numbers will allow you to have Insight, the ability to understand why you have certain results (numbers) in your business. After that, you can start to ask various "What if questions, such as "What if we increase the income by 20%?" Or "What if we reduce cost wit 10%?" These changes probably will have numerous results, many of which might have never been anticipated. By asking a series of "what if" questions will give you the ability to have the foresight that will allow you to manage your business a 100 % better, Reduce risk, have confidence in your decisions and make you considerably more profitable and grow your business substantially
Determine Outcome and Goals For Your Turnaround Plan
This is the hardest part, and that's to make the decision to become responsible for your own future. As long as you know where you are and where you're going, it's easy to get there. Set some goals for your business to have clarity where you're going and why are you doing what you're doing.
It's important to measure your progress from where you start now, not against how far you have to go. Remember! Your past does not determine your future; only what you do now determine your future. Each action or strategy you implement or make happen boosts your profits and growth. By comparing your progress with the point at which you started out, you will be encouraged to continue.
Goals are achieved step by step and each step needs to be validated - otherwise, the goal may seem far away, and it may feel you are making little progress when really you are. Then compare your current reality and state of progress with the final vision.
Once the short-term cash survival evaluation is complete, you need to decide:
What issues need to be attended too immediately? For example, how can funds be generated immediately within the business?
What issues need to be attended to in the short term? For example, what possible short-term financing is required.
What issues will be attended to in the medium to long term? For example, look for new outlets and markets for the products/services on offer, or develop/improve new products/services.
What components of the business should remain the same? For example, all core profit-generating items to remain. No large projects are undertaken in the short-term.
Step 4: Stabilizing The Business Finances
Stabilize your business if it is in crisis, and maintain positive cash balance at all times is very important because you need to be making good decisions without being under pressure. The key to stabilizing your business is to immediately create and then maintain a positive cash balance at all times. There could be a number of reasons why a business is in trouble, but what's important is to find out what caused the problems and dealing with it. Part of stabilizing the business is negotiating the restructuring of your debts and obligations to the level your cash flow will support - nothing more.
Negotiate The Restructuring Of Your Debts
Negotiate the restructuring of your debts and obligations to the level your cash flow will support - nothing more. Sort your creditors into two groups: Group A and Group B. Group
Group A creditors - are those you need to do business with in the future, like banks and critical suppliers.
Group B creditors - are those you can replace and don't need to survive. Usually, Group B creditors create the most noise.
Because you've done your homework and are operating with positive cash flow, you are now in a position to negotiate. Meet personally with each Group A creditor and sell them on your turnaround plan. Be factual and positive. Show them how they will be repaid from the cash that flows from your reorganized company. My experience is that most Group A creditors will go along with you.
Creditors often try to strengthen their position and compromise your long-term viability for the sake of recovering their money more quickly than your cash flow allows.
Politely tell them, "No." Remind creditors that it is only the cash flow from your reorganized business that can repay them.
Don't waste time with Group B creditors. Hire a debt negotiator to obtain a settlement for you and move on. These specialists are a unique group, and frankly, some are better than others.
Improve Cash Controls
In the difficult times ahead it is crucial to centralize the control of cash receipts and payments, make sure "everyone" knows that cash is tight, and you are taking personal control of cash flow. Don't buy anything that is not absolutely required. Remember survival is KEY, CASH IS KING for now. Profits will soon flow from very tight cash controls.
Improve Cash Generation
It's critical that you are able to find adequate 'bridging finance', be it external such as the increasing of overdraft facilities, borrowing from a third party; or internal were dead stock and unneeded equipment are identified and sold, reducing of assets, improving accounts receivables or down payments for orders.
A key factor is creditor and lender support for the financing while the business is in a turnaround state.
Manage Payable's Better
The owner must develop a cash-generating system for the business. Cash is king. More businesses fail due to cash flow problems than anything else. The owner has to generate sufficient cash to survive in the short-term. This can be done with better Debtor collection policies, and processes to reduce the time collections take by handling slow payers better, reduce credit limits, and improving credit approval processes to reduce credit losses.
Improve Inventory Management
The Inventory represents an enormous capital investment for any business. The goal of inventory management is to create a balance between holding enough stock to optimize sales, while at the same time avoiding the costs and risks of overstocking. This is an important management function in any business, but particularly in manufacturing, wholesaling, and retailing. Profits tend to evaporate when inventory is not properly supervised, or when inventory levels and stock purchasing are not given sufficient thought. Good stock control and inventory management start with accurate records. You will need to know exactly what and how many stocks are being held, their value, and cost. Incorrect or out-of-date stock records spell disaster, and it's important to have an efficient, reliable, and accurate method of keeping records.
Step 5: Increase Profitability - Not Revenue
Profitability
Focus On Profits and Cash flow - Not Revenue
After stabilizing your business, and maintaining a positive cash balance it's time to create a highly profitable and cash flow rich business model. "Profit is the future cost of staying in business".
Read the complete step-by-step process for: The World's Fastest way to increase profit
Improve Profit Margins
Profit margins will be increased by the reduction of variable costs, increasing margins and productivity. The only way to assure continued profits for any business is through constant analysis of what's happening in that business. Whether you are selling products or services, it's important to periodically study sales and cost figures relating to your business. In them, you will discover clues to what you must do to increase profits each year.
Sometimes it means cutting expenses or increasing the price of certain products or services and sometimes it can mean adding something else to your line and sometimes it means dropping a product or activity that's clearly unprofitable. Focusing on one area alone may or may not generate more profits for you. However, focusing on several areas and monitoring your results can have a HUGE impact on your bottom line .
Reduce Cost
All businesses need to manage costs and expenses. The old saying "You have to spend money to make money" can be a dangerous one. Every business has its costs, but in a time of crisis, it's vital to your company's survival, that every business owner takes the time to distinguish between essential expenses and "nice to have" expenses.
Read the complete step-by-step process for: How To Reduce Cost In Business Safely: Step By Step !
Whatever the size of your business I can tell you this; you can always cut costs. No matter how many smart business people tell you they have already cut costs, you will always find more savings in their businesses. So don't forget to be tough on costs to save your business. Reduce all fixed costs by 10% - constantly audit all facets of your company and break down each area of your business and attack it individually.
Step 6: Increase Revenue - Without Spending More On Ads
Increase your revenue, you can read the full step-by-step process here: the world's fastest way to increase your sales..
Firstly, try to increase the amount of money every customer spends every time they buy from you. Remember that it takes five times as much effort and money to generate sales from new customers than from existing ones. Secondly, try to increase your conversion ratio . Let me explain. If you are currently converting 3 out of 10 leads into customers - your conversion ratio is 30%. But if you increase that number to 4 of 10 – your conversion ratio is 40%. If you can accomplish this, your revenues will increase by 33% Third, try to increase the frequency with which every customer purchase from you. This is all about customer service and delivering on your promise. Keeping them happy Your goal should be to create customers for life. You are better off investing in your current customers and generating new business from them than you are trying to find new clients. Now, after you have taken these steps first, you can begin to increase your leads (potential new customers) While it may seem obvious to start with Lead Generation and finding new clients first, it doesn't work. Increasing Inquiries, or Lead Generation, for many Business Owners, is the most common way of increasing sales. The reason for doing Lead Generation last is that marketing and advertising can be one of the most expensive ways to market your business. It can also be the most costly if you don't have the right marketing strategy.
Brian Tracy
Improve Service Delivery
"The key measure of business success is customer satisfaction".
" The true purpose of a business is to create and keep a customer"
Improve Service Delivery:
As hectic as things may get, do not forget the importance of customer service! Understand that it is the small things that create great results and makes a great impression on your customers. This includes everything you do; from the way, you greet your clients, to the quality of your product and service and availability of stock.
Consistency is the keyword that leads to repeat visits, increased spending, and word of mouth advertising. If your service exceeds people's expectations consistently, they will stick with you and tell all their friends and family. If your service is poor they also tell all their friends and family.
Customer service is also a powerful way to set yourself apart from your competition. It's one of the strengths a small business has, and by emphasizing customer service, you can compete with larger companies who may offer more variety, lower prices, and other perks you can't afford
A su ccessful business turnaround is won or lost through execution.
I've seen many business owners get past the immediate cash crisis and calm their creditors down, only to fail to execute their turnaround plans. They stop focusing on cash flow, lose their discipline of daily measurement, and turn instinctively back to sales (where the fun is).
The result is a predictable slide back to negative cash flow, missed payments…and the wheels come off the wagon. The owner loses all credibility and there is no recovery. To avoid this, stick to your plan and do all the tasks in your turnaround plan. Insist on personal and staff accountability. Success is won or lost through execution.
Step 7: How To Implement Your Turnaround Strategies Steps
For full details on each of the following 8 steps you can read the article: How To Implement Your Business Strategies: Step by Step
Success is won or lost through execution of the turnaround plan. Many business owners get past the crisis, soothe their creditors, restore a positive cash flow, and then fail to execute the turnaround plan, and subsequently they lose everything. Don't let this happen to you! Work your plan every minute of every day. And stay accountable to your plan.
Step 1 – Evaluate business current reality
Step 2 – Determine outcome and goals
Step 3 – Decide on preferred solutions and actions
Step 4 – Take action
Step 5 – Monitor and Evaluate results
Step 6 – Refine your strategy and Re-measure.
Step 7 – Increase what's working, or discard what's not
Step 8 - Rinse and Repea t
Your Next Step?
The assessment of the business at this stage is of critical importance. This is an in-dept' look at both business and personal challenges, areas of untapped potential, sales, marketing, and financials. You need to look at the 'whole picture'.
Sufficient analysis must be done to ensure that the correct options are selected. Once you have to figure out which parts are working, we help you to improve them and have you do much more of those things that work. We will also figure out which parts of your business aren't working so that we can fix them or get rid of them entirely - so that they will stop wrecking your business. Of course, once those poorly working parts are fixed - or gone - the whole business starts to perform amazingly.
Remember: The best business owners in history have faced downturns – those who reacted early to face the distress came out stronger. Those who faced the crisis alone usually failed.
Earlier intervention can lead to a much better outcome for the business and provides your business with the best options, so if you have any doubts, please contact us for a free strategy sessions today. " free crisis strategy sessions" During "The Strategy Call", t here's no sales pitch or attempt to sell you anything, ever. T his call is about helping you, to talk about your unique business, and to brainstorming ideas and strategies to help you increase your sales and profit immediately. T he First Solution Is Always Free, Just To Demonstrate That I Can Help You, By Actually Helping You ... For Free
If you would like the best immediate solution for your business you can go to The 40-Day Business Turnaround P rogram will take your business from a "Breakdown & chaos to a Breakthrough & control" in 40 days or less. Stop the urgent pressing cash flow problems that's forcing you into making bad decisions, and forcing you into digging yourself into a deeper financial hole. Let us help you t ransform your cash-demanding profit-seeking business back in to a highly profitable cash-flow rich business
Thanks for reading, I hope you found it valuable
Talk soon
More Related Resources
Signs and causes of financial distress in business, business turnaround: self-diagnostic questions for creating a perfect strategy, 230 business turnaround analysis questions, about the author hans.
Hans had 40 of his own businesses over the last 30 years and is famous for creating fast-growing businesses" He is an author, speaker, coach, and consultant and a specialist in business optimization and turnaround, helping smaller business owners eliminate business limitations, threats, and growth challenges in achieving their sales, profit, cash flow, and income goals with sniper precision.
Popular posts
20 big money mistakes business's make in 2021, 6 ways to save & turnaround a failing business, ten keys to a successful business turnaround.
0800 254 5122
Get in touch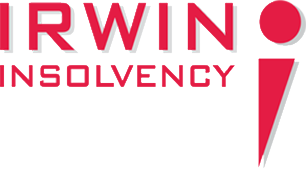 What Are the Main Steps of a Turnaround Strategy?
Are you wondering how to create a business turnaround strategy? While the specific steps may vary depending on the circumstances and industry, the overarching goal remains the same — to set the business on a path to business recovery and success. If your company is facing financial distress or underperformance, a well-executed business turnaround strategy can revitalise operations and restore profitability.
What Is a Business Turnaround Strategy?
A business turnaround strategy is a comprehensive plan implemented by a company facing financial distress or underperformance to revitalise its operations and restore profitability. It's a rapid transformation that aims to shake up businesses and lead to a reverse in financial fortunes.
What Are the Essentials of a Successful Business Turnaround?
Before diving into the planning process, understanding the essentials can significantly increase your chances of success, while these elements lay a strong foundation for a positive outcome.
Let's explore these five essential traits:
Strong leadership : Effective leadership is crucial for driving the turnaround strategy. It's easy to give orders as a boss, but making tough decisions, inspiring employees during challenging times and leading by example are crucial for business turnaround success.
Financial discipline : Maintaining financial discipline is vital to avoid repeating past financial difficulties. Implement rigorous financial controls, efficient cash flow management, and cost reduction measures during and after the company turnaround strategy for long-term sustainability.
Clear communication : Having your business on the brink can be worrying. Your employees worry they'll be jobless, and your shareholders are worried they'll lose their investments. Try to ease the tensions and maintain open and transparent communication to regularly build trust, align expectations, and address concerns.
Agility and adaptability : Adapt your business model, strategies, and operations on changing market dynamics and feedback from stakeholders. Your business exists in an ecosystem with the world. To survive, you must be adaptable enough.
Employee engagement : Engage and motivate employees by involving them in the turnaround process, recognising their contributions, and providing necessary support and training.
How Do I Make a Business Turnaround Plan?
Now let's dive into the main steps involved in creating an effective business turnaround plan.
These steps provide a roadmap to guide you to create your own company turnaround strategy:
Assess the situation: Assess the company's current financial situation. Identify the root causes of the company's problems and develop a plan that's tailored to its specific needs. Ask questions like 'What are the company's current financial problems?' or 'What are the company's goals and objectives for the turnaround?' to get started.
Set realistic goals and objectives: The goals should be ambitious, but they should also be achievable within the time frame you have set. Make sure the goals are specific, measurable, achievable, relevant, and time bound. And always be flexible and willing to adjust goals as needed.
Develop a clear and concise strategy: The strategy should outline the specific steps that the company will take to achieve its goals. We'll outline some of the most common strategies you can adapt later.
Communicate with stakeholders: It's important to keep stakeholders informed of the company's progress and to get their support for the turnaround strategy. Always be honest about the company's financial situation and get feedback so you'll know what's currently working and what needs to be changed.
Implement the plan and monitor its progress: Implement and monitor the plan's progress. Since you can only improve metrics you measure, monitoring progress is vital for success. Create a timeline for implementing the plan and track your company's progress against the plan.
What Are the Approaches of Turnaround Strategy?
There are several different approaches you can use when planning your business turnaround strategy. The most common approaches are:
Financial restructuring: Improve your company's financial position by reducing debt, negotiating with creditors, and optimising working capital.
Operational restructuring: Streamline operations, eliminate inefficiencies, and reduce costs through measures such as downsizing, process improvements, and supply chain optimisation.
Market repositioning: Redefine your target market and develop innovative products/services to gain a competitive advantage.
Strategic alliances and partnerships: Collaborate with other companies to leverage complementary strengths, expand market reach, or access new resources.
Product/service portfolio adjustment: Review and modify your product or service offerings to align with customer preferences and market demands.
What Are the Best Turnaround Strategies?
The most effective turnaround strategies depend on the specific circumstances of each business. However, some commonly successful strategies include:
Cost reduction and efficiency improvements: Identify and eliminate unnecessary costs, streamline operations, and improve productivity.
Market expansion or entry into new markets: Expand into new markets or develop new products/services for existing markets.
Brand repositioning and marketing campaigns: Reposition the company's brand and develop marketing campaigns targeting new customers or generating new sales.
Tailor your chosen turnaround strategies to your company's unique situation and consult with professionals for guidance and support throughout the process. Turnarounds are not easy, but they are possible. With the right strategy, leadership, and execution you can increase your chances of success.
Ready to turn your struggling business around? Let our experienced team guide you towards success. We specialise in business turnarounds and have a track record of delivering impressive results.
Contact Irwin Insolvenc y now, and together we'll create a customised plan to transform your business and secure a prosperous future.
Contact Irwin Insolvency today for your free consultation
Call us 0800 254 5122
About the author
Gerald irwin.
Gerald Irwin is founder and director of Sutton Coldfield-based licensed insolvency practitioners and business advisers, Irwin Insolvency. He specialises in corporate recovery, insolvency,
 rescue and turnaround.
Stay in the loop with our newsletter
Researched by Consultants from Top-Tier Management Companies
Powerpoint Templates
Icon Bundle
Kpi Dashboard
Professional
Business Plans
Swot Analysis
Gantt Chart
Business Proposal
Marketing Plan
Project Management
Business Case
Business Model
Cyber Security
Business PPT
Digital Marketing
Digital Transformation
Human Resources
Product Management
Artificial Intelligence
Company Profile
Acknowledgement PPT
PPT Presentation
Reports Brochures
One Page Pitch
Interview PPT
All Categories
Top 10 Business Turnaround Plan & Strategy Templates with Samples and Examples
Sapna Singh
The phenomenal book, Zero To One , that PayPal founder Peter Thiel has co-authored, asks a fundamental question that no one in civilized human history has managed to answer: Is success in business a result of talent and skill or just pure luck?
As you mull this over, it will help to remember that even the most successful businesses have failed at some point. Apple's ascent to prominence in the technology industry is the most well-known example of turnaround success .
' Apple went into a decade-long downward spiral after CEO Steve Jobs left the company in 1985 and lower-priced products from competitors, like Microsoft Windows, took over the personal computer market. For 12 years its innovation, popularity, and sales continued to plummet, almost reaching bankruptcy until Jobs rejoined the company in 1997. The company was able to turn itself around with a successful rebrand and new technology. Now, Apple is one of the most well-known and valuable companies in the world, raking in almost $300 billion in revenue each year'.
There are countless other success stories of businesses that have navigated the crisis with a strong turnaround plan and made it to shore.  If handled properly, reaching rock bottom might be the first stepping stone a business needs to start climbing its way back to the top.
What is Business Turnaround Strategy?
The tactical actions necessary to restore the viability and stability of a business undergoing financial distress is referred to as a business turnaround strategy.
It is imperative to have a turnaround strategy in place to try to foster business continuity, manage to stay afloat in extraordinary circumstances, and prepare for any collateral damage.
This blog provides a deep insight into Business Turnaround Plans and Strategies to help you to stay on top of distressing, even hopeless situations, and still make the correct decision. We, at SlideTeam, have combined deep knowledge with a tried-and-trusted method to get the right evaluation of any company's situation.
The blog also offers a list of best-in-class Top 10 Business Turnaround Plan & Strategy Templates to give you a foresight of the current framework, help you ask difficult questions and take a realistic view of available options. These top-notch templates have been curated and compiled after extensive research of clients from all over the world through situations that could be uncannily similar to scenarios you might be facing.
With the help of these ready-to-use templates, you can implement a sustainable turnaround plan, accomplish specific objectives, and benefit from the transformation of your business with an understanding of the advantages and risks of a significant turnaround.
Check out our blog on Digital Transformation to help in bringing the digital evolution drive into your business and help it reach greater heights.
Rough seas ahead? The time has come to seize the initiative, regain equilibrium, and plot a course based on long-term goals with SlideTeam's Business Turnaround Plan PPT Templates.
Template 1: Business Turnaround Plan PPT
Stabilize your cash, viability, and liquidity positions with strategic processes to transform your business. Use our PPT Template to determine turnaround strategies such as a change in management, and financial reconstruction. The PowerPoint Presentation helps you ask the right questions: Is there really a money crisis? How can things calm down? Is there a chance of refinancing or turnaround? What are the best options currently available to the business? This ready-to-use deck helps you probe the current concerns faced by your firm that lead to a corporate failure, analysis of ownership patterns of shareholders, and the firm's debt-equity ratio. These premium sets of slides are an informative tool to conduct department-wise employee training to help them understand the company's turnaround plans and strategies.
Download Now!
Template 2: Business Turnaround Plan Template 
Get the resources you need to evaluate and ascertain your company's financial health and efficiency via this PowerPoint Presentation. Transformations and future growth can be difficult, but with the right plans, you can improve your company's efficiency, adaptability, and competitiveness. This fantastic design is perfect for expert discussions, team meetings, and stakeholder gatherings. This well-designed template is best suited for SWOT analysis and to create an excellent turnaround plan.
Template 3: Agenda of Business Turnaround Plan PPT Layout
Your business must concentrate on the key stakeholders and act in the creditors' best interests in order to implement effective turnaround recovery strategies. Use this Business Agenda PPT Template to outline the purpose and process of getting back on track. This slide will help you establish effective communication with stakeholders. Use the PowerPoint Presentation to brainstorm and strategize the new path to the company's success. This template will set the motion for the coming months and help you navigate the crisis. Download, modify, and present the framework for further efforts.
Template 4: Different Stages of Business Turnaround Plan PPT
Use this PPT Template to understand how turnaround management works. This template is a vital tool to assess insolvency, liquidation, and strategic objectives. This professional slide includes five stages of the Business Turnaround Plan: Management Change, Evaluation, Emergency, Stabilization, and Return-to-Normal Growth. Employ the slide to learn a step-by-step proven process that will turn around your business, so you can survive the temporary short-term "crises", regain your profitability, boost confidence, and save your business.
Template 5: Determining Turnaround Restructuring Path PPT Infographics
A turnaround aims to save a company and keeps it from going out of business. This pre-built PPT Template offers a thorough setup that enables businesses to analyze their financial position over time to decide when to implement turnaround strategies. A turnaround restructuring path is included in this infographic to appeal to viewers. Use the PowerPoint presentation to get a clear, succinct report on crisis management . Check on the ineffective business strategies with this download.
Template 6: Four Phases of Business Turnaround and Financial Restructuring PPT
A turnaround is disruptive, like any significant transition, but it has advantages. A well-executed restructuring event can ultimately contribute to future growth and revitalize a company.  Use this PPT Template to increase sales and profitability while avoiding insolvency. It has sections on managing cash as well as ones that offer fast data analysis, opportunities, and rewards for managing cash. Employ the template to conduct hard-nosed review and revision of financial, operational, and managerial strategies.  Start working on a preemptive restructuring model with this download.
Template 7: Implementing Turnaround Plan Timeline PPT
Use this pre-made PPT Template to emphasize the strategic processes, the requirement for adequate financing, and timing. It is essential to reassure stakeholders that the turnaround is on track in order to defend their prior investments and maintain their ongoing support for the company. This slide provides details on a turnaround plan's implementation, including its strategies, governance, etc. Employ the PowerPoint Presentation to present a visual timeline for revitalizing your business. Use it as a discussion and navigation tool when putting the turnaround plan into action.
Template 8: Business Turnaround Structuring Plan for Performance Analysis Template
A business's financial health declines as a result of mismanagement or ineffective business strategies. To gain a competitive edge, use this PowerPoint Presentation to comprehend your company's situation. This template includes well-researched turnaround restructuring plan content that can be modified to fit the needs of your business. The PPT includes six stages, including rehabilitation plan, related party coordination, turnaround plan execution, and turnaround plan monitoring, as well as three essential turnaround strategy components. Follow these logical, step-by-step proven turnaround strategy steps to improve performance and increase your chance of surviving a crisis.
Template 9: Business Turnaround Plan for Pandemic and Crisis Management PPT
Many companies were on the verge of liquidation with the onset of the pandemic. It became difficult to maintain viability and financial health. Therefore, it is crucial that companies act quickly to address problems and are proactive in assessing their risk and vulnerability from both an operational and financial standpoint. Use this well-structured PPT Template to chalk out a pandemic or crisis management plan for business continuity. It includes five stages along with key focus areas, health impact, scenario planning, cut costs, stakeholder management, financial and liquidity impact. Become well-equipped to support the management and assist in the financial restructuring with this download.
Template 10: Strategic Business Turnaround Plan with Value Enhance Capabilities PPT Slide
The two most common methods for determining insolvency are cash flow and balance sheet tests. Use this PPT Template to assess the company's financial health and create a restructuring strategy for future growth. This slide offers advice on how to enhance wireless, cut operating costs, increase manufacturing productivity, and put a new ERP (Enterprise resource planning) system in place. Use the template to expand your company's capabilities.
Everything needs fixing
Turnarounds signify a return to stability and profitability following an extended period of financial hardship, poor business decisions, or poor management. A company may take strategic measures to maintain the viability of its businesses and avoid potential insolvency or liquidation. It is not necessary to wait until things get too bad before beginning a turnaround strategy. In fact, starting the process sooner rather than later is preferable. Use SlideTeam's PPT Templates to create effective management strategies that will aid your business to recover and resume its upward performance trends.
PS: Check out our blog on Business Strategies for the Post-Covid Era  to begin your post-pandemic recovery journey and enter into the next normal - a normal that looks nothing like the ordinary!
FAQs ON BUSINESS TURNAROUND STRATEGY
How to conduct a business turnaround.
A business turnaround occurs when it pivots around financially after a slump in performance. Turnarounds signify a return to stability and profitability following an extended period of financial hardship, poor business decisions, or poor management. If your business is struggling, then your number one goal is to get to a point where your business is stabilized. As soon as you get to this stage, you can begin considering opportunities for growth. A strategy is established to swiftly triage and stabilize the business.
The steps to business turnaround:
A). An initial rapid assessment of the current status of a business is crucial in considering the time that is available and the key factors that would enable a turnaround strategy to be developed and implemented. This will entail creating accurate cash and trading projections and taking into account how well the current funding structure works.
B). Create a turnaround strategy that addresses the problems the company is currently experiencing and supports enhancements to operational performance and financial stability.
C). Implement the turnaround along with running the business's day-to-day.
What are the main types of turnaround strategies?
A turnaround strategy involves restructuring or turning the company's current strategy on its head.
A). Restructuring and Leadership Change
Changing the company's current leadership structure is the first step in restructuring and improving the company's overall health. This will necessitate the implementation of temporary structures or adjustments to the current organizational structure and hierarchy of the company.
B). Cost Reduction
The majority of businesses use a cost-cutting or cost-efficiency strategy to control spending, lower expenses, and boost margins. Cost cutting directly affects profitability and aids the business in getting back on track. The company's cash flow will be stabilized and gradually improved as a result of the cost cutting strategy.
C). Redeployment of Assets
After implementing their cost-cutting turnaround strategy, businesses redistribute their assets. They can sell off assets that have reached the end of their useful lifecycle and are now regularly incurring repair and maintenance costs at a loss. They can make investments in brand-new assets to either replace or enhance the existing ones. By doing this, it may be possible to increase daily productivity.
Check out Enterprise Asset Management PPT Template to track and manage your business tools.
D). Change in the Focus Area and Repositioning
Altering the company's focus area or market and leaving some unprofitable areas is another turnaround strategy. It needs to recognize its best qualities and concentrate on those areas.  This would give the business a competitive edge. In order to get the most out of these endeavors, it should set aside more money for marketing its flagship products and targeted markets.
What are the tips for a business turnaround?
Building a turnaround strategy needs skills and expertise.
Here are some pointers to help you carry out a successful turnaround:
A). Communicate in an effective and open manner with the leadership team, stakeholders, creditors, and employees. Developing goals and implementing strategy can be easier when everyone understands the situation and their role in its solution.
B). Businesses can stay relevant in developing industries by abandoning or moving away from projects that aren't bringing in money. A successful business turnaround requires adaptability, lightning-fast reflexes, and in-depth, unbiased analysis. It's acceptable to stop and start again.
C). During turnarounds, businesses are vulnerable, so it's critical to spot and stop any negative trends before they become a problem. Leadership teams for early intervention must be flexible and open about processes or developments that need improvement.
Related posts:
How to Design the Perfect Service Launch Presentation [Custom Launch Deck Included]
Quarterly Business Review Presentation: All the Essential Slides You Need in Your Deck
[Updated 2023] How to Design The Perfect Product Launch Presentation [Best Templates Included]
99% of the Pitches Fail! Find Out What Makes Any Startup a Success
Liked this blog? Please recommend us
This form is protected by reCAPTCHA - the Google Privacy Policy and Terms of Service apply.
Digital revolution powerpoint presentation slides
Sales funnel results presentation layouts
3d men joinning circular jigsaw puzzles ppt graphics icons
Business Strategic Planning Template For Organizations Powerpoint Presentation Slides
Future plan powerpoint template slide
Project Management Team Powerpoint Presentation Slides
Brand marketing powerpoint presentation slides
Launching a new service powerpoint presentation with slides go to market
Agenda powerpoint slide show
Four key metrics donut chart with percentage
Engineering and technology ppt inspiration example introduction continuous process improvement
Meet our team representing in circular format
Open Positions
Corporate Office: (360) 947-2804
Business Turnaround Strategies | Executive Recruiters
Business Turnaround Strategies
Best Practices , C-Suite CEO COO CHRO
Amid an increasingly uncertain commercial landscape, many companies find their business threatened or on the brink of failure. Various factors may be at play here, from a rapidly evolving market to poor performance or a failing business model, but they all carry the same bottom line for companies – change or die.
Businesses in this position may call on a handful of strategies to rescue their position and stimulate success or minimize market losses – and turnaround strategies are a common option. Today, we'll discuss what business turnaround strategies mean, why they're important, common types, and the critical phases of a successful turnaround plan.
What is a Business Turnaround Strategy? 
A business turnaround strategy is a plan that helps a struggling business return to profitability. It is a strategic process that identifies where and why a business is failing and restores the business to its former viability.
But business turnaround strategies are not for only failing or financially distressed companies. An organization may lay and execute a turnaround plan to take an already successful business to its next level or unleash the full potential of an underperforming business. Therefore, the goal of a turnaround plan is to transform a company's position from one of loss or underperformance to profitability.
Business turnaround strategies come in all shapes and forms. Some might aim to induce stability through debt restructuring. Others might tackle surging overheads and bloated operations through cost cutting. Turnaround strategies may also employ business or digital transformation strategies to promote efficiency, boost productivity, or foster a beneficial change of leadership.
Why Pursue a Business Turnaround Strategy? 
As mentioned above, companies will typically consider a turnaround strategy when facing the prospect of failure or when serious inefficiencies prevent expected growth. Other situations where a turnaround plan may be beneficial include:
Declining return on capital employed
Dwindling gross profits and net margin
Falling streams of revenue and profit
Increasingly unbearable costs and losses
Slump in market share
Persistently low or declining performance measures
This list is non-exclusive though. As the Harvard Business Review notes , the turnaround imperative stems from the need to remain competitive. Businesses that earn the right to compete are those that constantly assess their operations, cull inefficiencies, and prioritize sound business practices.
Consequently, "turnaround opportunities exist everywhere", and savvy business owners are always on the lookout.
5 Smart Steps to Turn Around a Business
If your company's performance or finances are at a level lower than you would like, implementing a turnaround plan can help you stimulate positive change, enhance cash flow and restore financial stability. The following are the core steps you would take to design and implement a turnaround strategy.
1. Conduct turnaround analysis
Before you begin to draw up or implement a turnaround plan, it's critical to first assess the situation. This assessment will include performing an in-depth investigation of your business and its performance. You will critically evaluate various core aspects of the business, from your balance sheet to profit, business model and cash flow. This process is called a business turnaround analysis.
Conducting a business turnaround analysis will help you understand the complete situation of your business. It provides a platform to correctly diagnose your company and identify opportunities for improvement. Some areas you could evaluate to help identify turnaround opportunities include:
Cash flow and reserves
Management skills and fit
Product and market fit
Marketing and sales
Internal processes
As you conduct this evaluation, it is crucial to be committed to isolating legitimate causes and understanding their effects. If your business is already struggling, you likely cannot afford an incomplete or inaccurate analysis that wastes precious time and resources. Take the time to get this one right – call on expert help if necessary.
2. Prepare a turnaround plan
Once you've identified areas where a turnaround will offer value, you can move next to designing a strategy. As we've explained, a turnaround plan should provide an action sheet that details how you intend to restore profitability. It is a roadmap that describes how you save your business.
There are various types of turnaround plans, depending on what business area you intend to tackle.
Debt reorganization : Most struggling businesses face mounting liabilities, which is why a debt turnaround is common. This plan will present, to your shareholders and creditors, how you intend to redeem failing loans and restore your credibility.
Cost efficiency : For companies facing bloated operations, a cost efficiency plan identifies how the business proposes to become leaner, whether through staff reductions, sales plans, or other cost-saving actions.
Change of leadership : Where it seems necessary to inject a new vision and energy into senior management, a change of leadership plan can help.
Asset retrenchment : If you're seeing too many non-performing assets, it's worth considering how you might dispose of obsolete assets to grow your cash reserves or invest in new ventures.
As you lay out your plans, it's critical to be prudent and honest with your numbers. Creditors and shareholders want to see achievable financials and a clear pathway back to profitability. Secure buy-in from your business stakeholders – staff, middle managers, and senior leadership – as they'll be vital to success.
3. Stabilize your finances
If your business is in crisis, the first item on your plan must be to stabilize finances and preserve a positive cash balance. This is critical as you need to be able to make decisions without the pressure of a negative cash balance.
There may be several reasons why your finances are in trouble. The following are some ways you might deal with this issue.
Restructure your debts : The goal here is simple – to restructure your debts to a level your current cash flow can support.
Implement cash controls : While pursuing your turnaround, maintain strict cash controls. Abstain from unnecessary purchases or expenses.
Boost cash generation : Finding cash may be difficult at this time, but there are options you can consider. For instance, securing additional credit lines or selling dead stock at a discount could help.
Practice better inventory management : Good inventory management practices can keep your cash from being tied up in stock you can't sell.
4. Boost profitability
With a stabilized business, you have the perfect foundation for your company's rebound. Your next focus should be on improving profitability. Importantly, the goal here isn't to expand revenue – that will come later. Instead, prioritize cash flow and a positive cash balance to truly put your business back on the path of good health.
There are two key factors to boosting profitability: improved profit margins and reduced costs. While it can be hard to grow profit margins, as higher margins may likely propel higher prices and alienated customers, there are numerous opportunities for action here.
You could consider a multi-pronged approach that includes reviewing expense structures, increasing prices for some products, introducing new sales items or entirely dropping some items. Whatever you decide, ensure you're flexible and dynamic about your approach. Routinely survey your business and market to adjust tactics or pounce on prospects when they arise.
As for cost-cutting, you'll quickly find that there are always avenues to cut costs. Undertake a rigorous initial evaluation of your cost structure, identify what's not necessary and take it out. Also, imbibe the habit of periodically auditing your costs to ensure you're operating leanly and efficiently.
5. Increase revenue
Lastly, aim to expand your revenue. For many businesses, targeting current customers for cross-sell or upsell prospects is an easy way to quickly boost revenue. Scrutinize your existing customer base, determine where selling opportunities exist, and take advantage. You'll save on the cost of prospecting and converting new leads, while immediately boosting your income.
Another way you can coax more revenue out of existing customers and leads is by increasing your conversion ratio. This involves finding ways to get a higher number of prospects in your pipeline to convert into customers. Likewise, you can increase purchase frequency, which is how often current customers return to you for a product or service.
When you've utilized avenues to cross-sell or upsell existing clientele, you can then accelerate lead generation and conversion.
Why Cowen Partners Is a Top Executive Recruiting Firm Across the U.S.
At Cowen Partners , our executive recruiters are exceptionally skilled at delivering in-demand candidates, no matter the need and across all industries. Backed by a proven executive recruiting process , we have been the partner of choice for startups, corporations, small businesses, non-profits, and more, meeting unique and critical recruitment needs across the entire C-suite, including CEOs, CFOs, COOs, CMOs, CIOs, CTOs, CHROs, VPs, directors, and several other leadership roles. 
With our executive recruiters, you get senior partner-led searches, due diligence-run networking, meticulous candidate vetting, and so much more, all geared towards one goal — placing the very best talent as soon as possible, all while ensuring a seamless fit with your company culture , your big-picture objectives, and other factors. Plus, we have one of the highest candidate retention rates in the industry while consistently delivering world-class talent faster than the competition. 
That's how Cowen Partners has become a leading executive search firm nationwide, and it's why our executive recruiters have a reputation for excellence and success.
Contact us to see why we are continually ranked as one of the best executive search firms around and why we have so many repeat and long-term clients , as well as referrals.
We also invite you to continue exploring more executive recruiting insights from our team:
Top 6 Personality Tests for Executive Recruitment
Effective Strategies for Managing in a Recession
Executive Compensation & Salary Guides | CEO, CFO, CMO & COO Salary
Executive Org Chart: C-Suite Chain of Command
Employee Attrition & Retention: What Leaders Need to Know
Top 10 Executive Positions in High Demand
Did You Like This Post? Share it :
Get in touch..
Fill out the email request form to learn more about our approach .
Please Select Job Seeker Employer
Your Company
Upload your Resume
How can we help you?
SUGGESTED TOPICS
The Magazine
Newsletters
Managing Yourself
Managing Teams
Work-life Balance
The Big Idea
Data & Visuals
Reading Lists
Case Selections
HBR Learning
Topic Feeds
Account Settings
Email Preferences
Turnaround Management Every Day
Turnarounds are superb management schools. Everything needs fixing. Nothing is sure except the need to recover. The learning experience is intense. Never again will the turnaround leader assume that customers always buy, vendors always ship, bankers always lend. But turnaround lessons aren't limited to troubled companies. Turnaround opportunities exist everywhere—in retail stores, in product lines, […]
Turnarounds are superb management schools. Everything needs fixing. Nothing is sure except the need to recover. The learning experience is intense. Never again will the turnaround leader assume that customers always buy, vendors always ship, bankers always lend.
JW John O. Whitney is a professor of management and the executive director of the Deming Center for Quality Management at Columbia University's School of Business in New York City. He has been the CEO of several turnaround companies and is the author of The Trust Factor (McGraw-Hill, 1993), reprinted in 1995 as The Economics of Trust .
Partner Center
Turnaround Strategy: A Guide To Efficient Execution
When business throws you curveballs, your response time is the difference between a swing and a miss or a home run. The subtle art? Noticing the delicate wobble of change before the pitch even reaches you. 
In the intense world of business, those who anticipate and strategically recalibrate don't just stay in the game—they set the rules. Whether you're feeling the squeeze or just a gentle pinch, now's the time to rewrite your playbook.
In this article, we'll show you how to execute an effective turnaround strategy and give examples of how other businesses have successfully executed theirs.
What Is A Business Turnaround Strategy?
A business turnaround strategy is a set of actions and initiatives to steer a company out of financial distress or prolonged challenges, leading it back to profitability and resilience. Some common challenges include: 
Persistent decrease in sales
Mounting losses
Cash flow problems
Poor management
Turnaround strategies have specific short-term strategic objectives that aim to increase revenue, cut expenses, and restore the business' former viability after identifying the cause of the issues. 
💡A turnaround strategy is different from a change management strategy. Turnaround strategies are reactive and have a sense of urgency involved. Change management strategy , on the other hand, is a proactive approach that can be applied to situations like growth initiatives and process improvements.
When Is The Right Time For A Turnaround Strategy? 
The right time for intervention varies based on each business's unique situation. However, you'll have better chances of success with early intervention. Here are indicators that your business needs to pursue a turnaround strategy:
A consistent decline in financial performance over an extended period, evidenced by decreasing revenue, profitability, and cash flow.
Growing losses that impact financial stability and hinder the ability to meet financial obligations, such as paying bills, meeting payroll, and investing in necessary capital expenditures.
Increasing liabilities that become unsustainable, especially when servicing the debt becomes a significant burden.
Significant market disruptions that cause the existing business model to become less competitive or obsolete, leading existing products to lose market share. 
An underperforming management team that finds it challenging to make effective decisions or adjust to rapidly changing situations.
Operational inefficiencies from outdated processes, excessive costs, and declining competitiveness. 
External factors like recessions, economic downturns, regulatory changes, and natural disasters.
Types Of A Turnaround Recovery Strategy
There are several types of turnaround strategies based on the approach and focus:
Operational cost efficiency: This strategy focuses on improving internal processes, efficiency, and cost reduction. It often involves restructuring operations, optimizing supply chains , and eliminating waste.
Financial restructuring: This concentrates on improving the company's financial health, with tactics like debt restructuring, cost-cutting, refinancing, and managing cash flow.
Strategic turnaround management: This entails re-evaluating and adjusting the company's overarching business strategy . Actions include entering new markets, discontinuing unprofitable products or services, and diversifying product lines.
Market repositioning: This strategy concentrates on revitalizing the company's marketing and sales tactics. It involves rebranding, pricing strategies, and sales force improvements.
Asset retrenchment strategy: This strategy emphasizes optimizing existing assets, such as real estate, equipment, and intellectual property. Actions include selling or leasing underutilized assets to boost cash flow and improve liquidity.
Senior management reorganization: This addresses leadership and management deficiencies and involves changes in top management, leadership training, and organizational reforms. 
Product and service innovation: This focuses on developing new products or services that improve existing ones. ‍
Crisis management : This strategy is executed during an acute crisis, such as a safety scandal, product recall, or PR disaster. It emphasizes reputation management, crisis communication, and taking corrective actions.
5 Steps Of A Turnaround Strategy
While there may be different types of turnaround strategies, each follows the same basic steps below.
1. Analyze the data to pinpoint the problem
Take a deep dive into your core business metrics , from revenue and profit margins to customer satisfaction scores. 
Don't go at it alone, however. Engage with key stakeholders, including employees, investors, and customers to gain valuable insights and create a shared understanding of the challenge ahead. 
To collect and analyze data in minutes instead of weeks, use Cascade's Metrics Library to centralize all your key business metrics. This will give you better visibility into your business's overall health and quickly identify areas of concern.
📽Watch this short and informative video giving you a walkthrough of the Metrics Library. 
2. Apply decision-making models to identify the next steps
In times of crisis, you can't afford to suffer from decision paralysis. Delays can result in missed opportunities and deepen financial losses. Indecision also leads to inefficient resource use, with capital trapped in unviable projects.
Use decision-making models and tools to quickly assess your situation and determine the next steps. Tools like a decision matrix , cost-benefit analysis, and SWOT analysis can help you prioritize and choose the most critical focus areas. 
💡Speed is essential during a turnaround. Crises can evolve rapidly and what might have been an effective decision now, may not be the right move tomorrow.  
3. Build a turnaround plan
With a clear understanding of the problem and the critical actions needed, it's time to craft a detailed turnaround plan.  A detailed plan should work like a roadmap, providing a clear direction to get from point A to point B.
An effective plan should include:
Strategic objectives 
Key performance indicators (KPIs) 
Specific actions, initiatives , or projects 
Assigned owners
Timeline with key milestones 
Dependencies, blockers, and risks
💡Use Cascade to translate complex strategies into simple, structured, and actionable plans so you can quickly move into the execution phase and track progress while including all the key elements above.
4. Align and execute your plan
Your turnaround plan is only as effective as your organization's ability to execute it. Communicate the plan to all key stakeholders and prioritize organizational alignment . 
Ensure that everyone understands key strategic objectives and uses them to guide their daily decision-making. In doing so, your key stakeholders can start moving in sync toward achieving a common goal. This will help you achieve your turnaround plan in the fastest time possible. 
To achieve organizational alignment, you also need regular strategy review sessions, but more on that later.  
Use tools like Cascade's Alignment Map to visualize how different parts of the organization work together to achieve corporate objectives. You can also break down a company-wide goal into operational and functional plans that are easier for team members to follow.
5. Monitor and adapt your strategy 
Keep a close eye on key metrics , focusing on leading indicators that provide insights into future performance. Leading indicators will also help you measure what matters. Some examples of lead indicators include: 
Customer satisfaction 
Pipeline growth
Employee engagement 
% of strategic projects prioritized 
Supplier risk
Continuous strategy assessments will help you identify potential risks and vulnerabilities early on so you can take corrective actions before they become major threats to your business. Here are examples of things to cover in strategy review meetings depending on the cadence you set:
Plus, strong and ongoing strategic control will ensure accountability to maintain the execution momentum on the ground. 
Use Cascade's dashboards and reports to simplify monitoring, providing real-time insights into your company's performance.
You get an accurate picture of your business's strategic performance so you can make quick impactful decisions. You can also easily share this information with key stakeholders in a format that is straightforward and provides context for each data point in your report or dashboard.
Case Studies Of Successful Business Turnarounds 
No business is exempt from drastic changes, not even huge companies. The following businesses recognized a turnaround situation when it happened and took the risk to pursue new strategies.
Chocolate was a luxury item for the wealthy before Hershey made it affordable for the ordinary household. This increased competition as other brands cashed in on the opportunity with their delicious treats. 
Hershey's initial strategy to keep costs low was to focus on a few product lines and increase production capacity. However, the increased competition forced them to introduce new products and acquire new brands. 
They also pursued diversification strategies, such as acquiring the right to produce other consumer favorites like Cadbury and KitKat, which eventually kept them on the top. 
👉Get inspired by the Hershey Strategy Plan Template to put together your successful turnaround strategy.
In 2006, Ford was in danger of bankruptcy. The company experienced massive layoffs, billions of losses, and a lack of additional financing. 
Bill Ford, the current CEO, recognized that the company needed a new leader and appointed Alan Mulally, a person with little automotive industry knowledge. Despite the shocking move, it proved lifesaving as the company adopted new strategic management practices that eventually turned their financial standing. 
Alan Mulally created a culture of transparency that encouraged team members to seek support when they needed it. He replaced Ford's pointless meetings with BPRs (Business Process Reviews) that helped leaders quickly identify areas that needed urgent attention using a streamlined prioritization method.
👉 Get inspired by the Ford Strategy Plan Template to put together your successful turnaround strategy.
By 2011, PC global sales had peaked and started a steady decline. Dell was severely impacted and even regarded as a dying company. As smartphones and tablets took center stage, Dell's annual sales saw double-digit declines, and attempts to bounce back were embarrassingly unsuccessful. Dell's Streak "phablet" and Venue smartphone were both failures. 
Michael Dell took the company private despite huge pushback from investors. This complex corporate strategy proved successful because Dell could take calculated risks and expand its services to include software solutions that more than doubled its enterprise value.
Before privatization, Dell had made key acquisitions in enterprise software and hardware solutions such as cloud storage and management. When the deal was completed, Dell went full force and offered not just its low-budget PCs but a whole portfolio of solutions, including data storage, systems management, cloud, cybersecurity, and cutting-edge software. 
Dell reinforced its existing salesforce and positioned itself as a trusted advisor for all things tech. In just eight years after privatization, Dell's equity increased by 625% and enterprise value topped $100 billion. 
👉 Get inspired by the Dell Strategy Plan Template to put together your successful turnaround strategy. 
Execute Your Turnaround Strategy With Cascade 🚀
Challenges are inevitable in the business world, but with a well-executed turnaround strategy, you can transform adversity into an opportunity for growth and success. 
A strategy rooted in data and fast execution can make all the difference in your business rebound. 
Cascade's powerful strategy execution platform unites your business information into a single view so you'll know how the business performs at every level and make the right decisions at the right time. 
Start today for free or book a 1:1 product tour with Cascade's in-house strategy expert.
Popular articles
Horizontal Vs Vertical Strategic Alignment
6 Steps To Successful Strategy Execution
5 PMO Templates And Tools To Deliver Your Portfolio Value
Strategic Planning Vs Operational Planning: What's The Difference?
Your toolkit for strategy success.
Mmmm... cookies 🍪
In order to give you a top-notch experience on our website, Lucidity and our partners may use cookies and similar technologies to analyse usage, personalise content and ads, and optimise our site. Our Privacy Policy has lots more info on the cookies we use and how to amend your settings, if you fancy taking a look.
Building a Turnaround Strategy: Objectives, Goals & Initiatives
How to build a turnaround strategy and bring your business back from the brink. A full list of the objectives, goals and initiatives to include in your plan ↩️
Table of Contents
If your business is struggling or in trouble you'll need to start thinking about the best strategy to turn it around. But what does a turnaround strategy look like in terms of strategic objectives, goals and initiatives? And what other considerations are there when you are fighting for survival?
Of course, every situation is different but let's look at some ideas that may help you to think through priorities in a structured way, and help you build your plan to get the business back on track.
The image above shows typical topics or activities that are at least under discussion as part of a turnaround and most of these things will likely become strategic objectives, goals, initiative and tasks.
Getting Financially Stable
How much cash do you have at the bank? How much committed revenue do you have coming in over the next three months and what are your outgoings? How much new investment could you raise?
Despite being under pressure now, if you've got the right vision and a solid turnaround strategy you could raise investment and arguably should try to. Perhaps your Financial Stability strategic objective, goals and initiatives look something like this. Note good practice around the activities – measurable activities, timebound and with clear accountability:
You should also have a think about how often you or members of the team need to review your cash position. It's not unusual in a turnaround situation to have to manage cash in and cash out on a daily basis, with the CEO/MD meeting the CFO/FD every day to understand what's coming in and which payments out to prioritize.
Reducing Portfolio of Activities
Arguably one of the most critically important activities in a turnaround strategy, or any strategy for that matter, is deciding where to focus. Continuing or stopping products, services, markets, locations etc is a critical thing to get right.
There's a simple but powerful tool to use here called Start Stop Continue. This is illustrated in detail here, take a look.
As shown, you should CONTINUE things that are generally good for the business – healthy, profitable, not too challenging, stable to growing. That's generally the easy bit. The difficult bit, and our focus here, is what to STOP and its quite common for businesses to get into trouble because they do not do this. They get bogged down with too much "stuff" that keeps everyone busy but doesn't deliver results and isn't going anywhere. So be brave, read the above, and get the knife out. Because stopping low value activities creates the space and oxygen in the business that allows you to focus on the things that are going to help you turn the business around – the things you need to START doing.
Low revenue and profit – any activity that has these characteristics – there's no point continuing this stuff. STOP.
Low growth – if you are spending time/effort/resources on something that isn't growing, then neither will you. STOP.
In decline longer term – get off the bus now. STOP.
Resource intensive for you – being busy may feel good but if something uses up a disproportionate amount of energy for little return then STOP.
Difficult in some way – quit while you can. STOP.
Any toxicity for your business – these can be real killers. A toxic customer > people get demotivated and leave > you can't rehire etc. Stop these vicious circles – it could be a product, a market, a geography, a service, a client, a customer segment. STOP!
Highly competitive – if competitive rivalry is too high to grow or make a profit then there is nothing bad in analyzing that properly and getting out. STOP.
No USP, you can't defend yourself – if you can't compete with a strong USP then it may be time to STOP.
Whilst this may be painful and mean difficult decisions, it is worth it. Going through this process can be the most transformative thing for your business. You will be left with fewer activities, of higher value and quality, higher potential and be able to really focus on driving results and being successful rather than feeling like the business is on the back foot all of the time.
Strategic Objectives, goals and initiatives could be:
Disposing of Assets
One of the benefits of going through Start, Stop, Continue is that the assets from the things you stop doing may have some value to someone else. You can sell these assets to someone else in the marketplace, to raise some money to fund your turnaround.
Unwanted products – these could be stocks of materials or goods that are no longer required. Who would value them?
Intellectual property – assets here could be designs, trademarks, patents, proprietary software, data/databases, certain documented insight, content, anything that you have the copyright for. Who would value these things?
Unwanted client contracts – do you have ongoing contracts with clients that can be novated over to other providers who do the same thing or would see taking on the contracts as a growth opportunity? It's good to find a home for customers or even partners.
Securing Your Most Important Customers
Of course, there will be customers that you need to look after. If your business is in trouble, then there's a very good chance that your customers will know about it. One reason will be that if your competition is aware of your situation – staff leaving and applying for jobs with stories of woe – then its highly likely that your biggest customers will be aware.
It's therefore critical to communicate and re-contract with the customers that are the most important to you moving forward. Logic says these are your largest, your most profitable, strategically valuable and strategically relevant customers. You need a solid communication plan for your clients to get the right message across clearly at the right time to the right people.
What could this part of a turnaround strategy look like in terms of strategic objectives, goals and initiatives?
Revamping Your Sales & Marketing
This is a broad set of activities so we will not exhaustively cover everything here. The turnaround strategy should drive the sales strategy and the sales strategy drive the marketing strategy. The approach and tempo with sales and marketing must deliver a sharp refocus, provide new, clear value propositions for new client personas, appropriate messaging, financial targets and incentives that stack up for company and teams alike. Have a think about some of the points raised below and what else you need to do.
Refocusing the Team
People; arguably the toughest or potentially most emotionally fraught area to deal with in a turnaround situation. It's likely some people will be lost. If you are stopping certain activities / products / customer segments / geographies / offices and even stopping certain teams then of course this could regrettably mean losing some people.
The survivors will have lost colleagues and, in some cases, good friends. Survivor guilt, a loss of trust and/or morale at a time when you need laser sharp focus, high energy and good morale to drive new activities and push forward. This is tough and requires excellent leadership.
Communication is absolutely critical at times like this. It cannot be stressed enough – you cannot over communicate. For this area then let's consider a well-tested change leadership approach Kotter's 8 Steps to get you thinking.
Honing Your Operations
Operational considerations in a turnaround strategy typically fall into three pots. Everything needs to go into one of the pots:
What are you going to keep in house?
What can go outside and be provided as a service?
What can be digitized to provide better scaling or cost effectiveness?
An additional consideration here is around decision making. If you've got two months' worth of cash in the bank then rapid decision making will be key to survival, so who is going to be involved in making decisions and how those decision will be made is a good thing to understand quickly and early. Perhaps, like cash management, decision making during a turnaround situation becomes a daily session.
Summary of How to Turnaround
Recognize why things have become distressed – this can inform your turnaround strategy more than you realize. Check out our article on three of the most common reasons.
Use Tools to understand your options and way forward – be objective, be structured, use data. Take time to figure out what to do and where to focus. Read our guide to the best tools to build your turnaround strategy .
Build out appropriate strategic objectives and goals – be structured in your approach when planning what to do. 5-6 Strategic Objectives supported by some Goals and Initiatives. Communicate this to the team – be visual when communicating this. No one gets inspired by a spreadsheet.
Don't waste time on the unimportant – speed and accountability are critical. You don't have time to waste, everything needs to speed up, make decisions quickly. And in terms of accountability it's essential that everyone is crystal clear on who is responsible for what. You don't have the time to take a few weeks for two managers to figure out who is accountable for what.
Communicate to all stakeholders regularly – communicate, communicate, communicate to employees, customers, suppliers, partners, investors. You'll be surprised at the help and engagement you can get and that could be the difference between success and failure.
Good luck – go and turn that corner!
Similar Articles
Advanced Tips on how to Leverage SWOT for a Growth Strategy
SWOT analysis is a well known strategy tool – probably the first strategy tool most people come into contact with without realizing its to do with strategic analysis.

How to Build a Business Growth Strategy
To tackle the challenges that come with building a successful strategy for organizational growth, it's essential to start by knowing how to build a business growth strategy effectively.
13 min read
12 Steps to Effectively Communicate Your Strategy
How to kick-start your strategy execution by communicating the plan to your people so that everyone gets on board 🚀
18 min read
OKR Meaning: What Are 'Objectives and Key Results?'
This ultimate guide will help you understand everything you need to know about OKR – meaning, benefits, and several examples. 📈
Leadership Alignment: How to Get Your Top Team Aligned Around the Strategy
Practical ways to ensure your leadership team are firmly on the same page and fully aligned around your strategic plan, to drive execution and ensure results 👯‍♀️
Ansoff Matrix Video Guide
A video guide to the Ansoff Matrix, possibly the fastest way to understand the different strategic options for your business and develop ideas to power your growth 💡
Looking for an interim manager
You are an interim manager
+33 1 83 62 47 05
Français ( French )
Business turnaround
The role of an interim manager for business turnaround.
If your business is experiencing difficulties, you will have to put in place actions to prepare for its business turnaround , in order to preserve activities and jobs as much as possible.
A Transition Manager can help you effectively carry out these complex actions.
What is business turnaround?
A business turnaround can be defined by the need to completely rethink the activity in order to put the company back on the track of economic growth.
The objective of a turnaround is to achieve substantial savings in order to maintain the viability of a business and ultimately achieve development and growth objectives. This operation often involves cost reduction actions.
The causes of a business turnaround are diverse: they can result from various factors
Economic situation: unprofitable investment, health crisis, etc.
Internal errors: poor monitoring of the management of unpaid debts for example, but also management errors leading to significant absenteeism and a lack of productivity
Evolution of the market: arrival of an "aggressive" competitor on the market, disinterest of the public for the product sold…
Failure to comply with safety and environmental rules, leading to work accidents and occupational diseases
In this context, business turnaround requires the implementation of an action plan to redefine the growth of the business.
It is a process of restructuring which makes it possible to reorient the strategies put in place by the leaders, in order to ensure better long-term profitability .
How to anticipate a business turnaround plan?
1) react quickly to avoid the crisis.
It is up to the manager to spot the early warning signs of a crisis in the company and to react very quickly to prevent the situation from escalating.
Here are some examples of actions that can be implemented very quickly:
Block orders: while waiting to clarify the situation, it is recommended to avoid maintaining orders that do not represent a real emergency. Strategic choices have to be made.
Reduce costs: it may be necessary to implement a rigorous cost reduction policy within the company. In this context, an analysis of the charges in collaboration with the accounting department is often beneficial.
Follow up on unpaid debts: more than ever, it is absolutely necessary to precisely determine the bad payers, to set up a procedure of injunction to pay by relying if necessary on a specialized firm.
2) Negotiate with banks and credit institutions
Banks favor companies that have good profitability, are firmly established in the market and have a coherent development plan. Bankers grant loans to companies based on their ability to repay debts, in other words the profitability of the company.
If your financial situation is not in good shape, negotiations with lenders may be more complex. Being accompanied by a specialist to help you build a file is generally profitable.
3) Design a business turnaround plan with a Transition Manager
The Transition Manager can bring his expertise to identify the key players in the turnaround .
Expert in business turnaround, the Transition Manager strives to model a business turnaround plan and to provide advice to a manager, shareholder, investor or buyer. potential
How to set up a business turnaround plan with an Interim Manager?
The mission of the Transition Manager goes through different axes:
Analysis of the situation: study of expenses, staff, cash flow, financial structure, company strategy, etc.
Design of a business recovery plan: the Transition Manager develops solutions to make the business viable.
Advice to managers: the Transition Manager advises the main stakeholders to define the actions to be taken and the timing to be respected.
Implementation of the plan: the Transition Manager coordinates the plan (cash management, inventory management, purchasing, logistics), and the conduct of operations, as well as the preparation and conduct of meetings with stakeholders.
Analysis of the business plan: the Transition Manager assesses, where applicable, the feasibility of the project of a potential buyer.
Advice, management and animation of the transformation of the company: the Interim Manager organizes the meetings intended to remove the brakes and to mobilize the actors; he ensures the development of the new strategy and new processes; it steers the implementation of changes.
To set up a relationship between a company and a transition manager to carry out a turnaround plan , the transition management firm must delegate a transition manager with specific performances.
A successful experience in the field of business turnaround,
An ability to convince stakeholders,
Managerial skills (project management, cash management, logistics management, inventory management, implementation of the new strategy and new processes),
Excellent knowledge of the client company's market.
A turnaround plan can enable a business to increase profitability and preserve jobs . Managed effectively, this process can even prevent a business from going out of business.
The jobs of our interim managers
Interim IT Director
Transitional PMO
Transition Production Manager
Interim R&D Director
Interim Purchasing and Supply Chain Director
Transition Quality Director
Show more jobs
Our other projects
Performance improvement
Job safeguard plan (PSE)
Corporate Merger-Acquisition
Corporate crisis management
Change management
Digital transformation
Interim Digital Director
Interim Maintenance Director
Interim Credit Manager
Looking to contact us,
First name*
Function sought — Select — Director of Transition Information Systems Director of Transition Operations Director of Transition Transformation Interim Accounting Director Interim CEO Interim Chief Financial Officer Interim Communication Director Interim Credit Manager Interim Digital Director Interim Financial Controller Interim General Manager Interim Industrial Director Interim IT Director Interim Legal Director Interim Maintenance Director Interim Marketing Director Interim Purchasing and Supply Chain Director Interim R&D Director Interim Sales Director Interim Tax Director Transition Consolidation Director Transition CSP Director Transition Production Manager Transition Project Director Transition Quality Director Transition Site Director Transition Treasury Director Transitional Human Resources Director (HRD) Transitional PMO
Object of the mission —Please choose an option— Transformation Retournement Management relais
Your project in a nutshell
Desired start date of the mission
[checkbox checkbox use_label_element "J" autorise="" reactive="" executive="" conserver="" les="" informations="" que="" j="" saisies=""] [checkbox checkbox-2 use_label_element "J" accepte="" de="" recevoir="" l="" reactive="" executive=""]
*Required fields
Job* — Select — Director of Transition Information Systems Director of Transition Operations Director of Transition Transformation Interim Accounting Director Interim CEO Interim Chief Financial Officer Interim Communication Director Interim Credit Manager Interim Digital Director Interim Financial Controller Interim General Manager Interim Industrial Director Interim IT Director Interim Legal Director Interim Maintenance Director Interim Marketing Director Interim Purchasing and Supply Chain Director Interim R&D Director Interim Sales Director Interim Tax Director Transition Consolidation Director Transition CSP Director Transition Production Manager Transition Project Director Transition Quality Director Transition Site Director Transition Treasury Director Transitional Human Resources Director (HRD) Transitional PMO
Sector(s)* Advice Aeronautics Agrifood Association Assurance Automotive Bank Chemistry Construction construction Consumer goods Distribution Ecommerce Editing Electronic Energy Finance high tech Hotel Industry International Investment Funds IT Laboratory Media Medical mining Mutual New technologies NTIC Packaging Paramedic Pharmaceutical Real estate Retail Security Services Software publishers Sports and leisures Stationery store Telecommunications Telecoms Textile Tourism Transport and logistics
Your message*
Your CV and/or cover letter*
I authorize REACTIVE EXECUTIVE to keep the information I have entered* I agree to receive news from Reactive Executive