COVID-19 outbreak highlights critical gaps in school emergency preparedness
Subscribe to the center for universal education bulletin, allison anderson allison anderson former brookings expert.
March 11, 2020
The COVID-19 epidemic sweeping the globe has affected millions of students , whose school closures have more often than not caught them, their teachers, and families by surprise. For some, it means missing class altogether, while others are trialing online learning—often facing difficulties with online connections, as well as motivational and psychosocial well-being challenges. These problems point to a critical gap in school-based contingency planning within broader education sector preparedness planning and emergency management.
Contingency planning is a management tool to analyze the impact of potential crises and ensure appropriate arrangements are made to respond in a timely and effective way. The tool enables individuals, teams, and organizations to establish working relationships that can make a critical difference during a crisis. As such, education sector and school-based contingency planning for COVID-19 are essential to ensure that schools can manage future uncertainty by developing responses based on different outbreak scenarios , including variations in severity of illness, mode of transmission, and rates of infection in the community. The United Nations Inter-Agency Standing Committee has noted that an effective response at the onset of a crisis is heavily influenced by the level of preparedness and contingency planning.
Education sector preparedness aims to protect students and educators, plan for continuity of education, and safeguard education sector investments, all of which ultimately contribute to strengthened resilience through education. The CDC and U.S. Department of Health and Human Services preparedness guidance for school-based pandemic flu notes that school-based outbreaks often give rise to community-wide outbreaks; thus, planning and practicing for such epidemics are an act of safeguarding not only the health of students and staff, but also of the wider community (see guidance below).
The CDC guidance notes that in a severe pandemic, "dismissing schools preemptively before flu becomes widespread in schools and communities can help slow the spread of the disease in the community." While many schools around the world have some sort of preparedness plan in place to deal with natural disasters, armed violence, flu and other emergencies, the vast majority have not planned for the prospect of monthlong or longer school closures, as is happening in China, Japan, and other countries to prevent COVID-19 from spreading . As a result, many schools, teachers, and families lack guidance about how to prepare for educational continuity and psychosocial support to students during long-term out-of-school closures.
Promising actions but critical gaps remain
UNICEF and Save the Children, two leaders in the education emergencies field, have health teams working with the World Health Organization (WHO) and other partners on multirisk preparedness activities across hundreds of country offices to ensure the safety of education programs, children, and affected communities. UNICEF is working with the International Federation of Red Cross and WHO to develop key messages and actions for COVID-19 prevention and control in schools that will serve as the basis for country-level guidance on risk mitigation and safety. This will include specific messages, actions, and checklists for school administrators, teachers, and staff; parents and community members; and students and children. The guidance will also contain a section on engaging students of different ages in health education to prevent and control the spread of COVID-19 and other viruses and to develop media literacy and critical thinking skills to combat social stigma and become active citizens. Save the Children is leading READY , a global consortium aimed at strengthening nongovernmental organizations to support affected governments for major disease outbreaks or pandemics, advocating that children's best interests are at the center of every response. These actions by UNICEF and Save the Children to protect children and schools through preparedness are important, but neither tackle the preparedness aim of providing educational continuity during school closures.
This lack of research on and guidance for planning educational continuity is disastrous, as education is itself a form of psychosocial support that promotes holistic well-being during crises.
Yet the issue of how to provide quality educational continuity remotely that supports not only learning but also the psychosocial well-being of both students and educators is critical to effective preparedness and response. Countless countries over the past several decades—from Syria and Afghanistan to Somalia, the Philippines, Sri Lanka, and beyond—have trialed distance and flexible learning approaches to maintain a degree of educational continuity during times of crisis. Unfortunately, the learning from these trials has neither been systematically monitored nor evaluated to measure the impact of these different approaches. Moreover, it is not only the mechanism and approach that is used—from radio, podcast, or television broadcasts to online programs or virtual peer learning circles—but also the quality and methods of teaching that are critical to understand; this opens another set of important, but as of yet, largely unexamined questions about training and support for teachers in already strained educational environments. Until there is evidence on what alternative modes and methods work, and under what circumstances, it will be largely impossible for school districts and individual schools to develop comprehensive strategies needed for education contingency planning.
This lack of research on and guidance for planning educational continuity is disastrous, as education is itself a form of psychosocial support that promotes holistic well-being during crises. Intentional investment in education-based psychosocial support and social and emotional learning for children and youth affected by crises can help them learn more readily. Indeed, psychosocial well-being is a significant precursor to learning and has an important bearing on the future prospects of both individuals and societies.
This COVID-19 epidemic is surely not the last epidemic that will threaten school continuity, especially given research on how climate change will affect infectious disease occurrence . Schools must immediately update their emergency preparedness plans by developing contingency plans that not only address school-based prevention and safety measures for epidemics, but also identify ways to continue educating and supporting students and teachers if schools are closed. At the same time, the global education community must strengthen monitoring, evaluation, and documentation of alternative modes and methods of distance and flexible education work, including how they support the psychosocial well-being of learners and teachers. Ultimately, the global education community should synthesize existing research about distance and flexible education interventions in crisis contexts that can be contextualized at the school-level, so that the next time an epidemic strikes, schools are better prepared to not only protect students and educators, but to continue quality education.
Related Content
Allison Anderson
September 17, 2019
June 5, 2014
January 15, 2014
K-12 Education
Global Economy and Development
Center for Universal Education
Preston Green III, Suzanne Eckes
November 7, 2023
Tom Swiderski, Sarah Crittenden Fuller
November 6, 2023
9:00 am - 11:00 am EST
Child menu item
Primary schools
Secondary schools
Case studies
Whitepapers
Product training courses
Progress and outcomes
Rewards and recognition
Supporting teachers
Education resource service
Insights and data
Finance services
Governance and clerking
Internal scrutiny and risk
Juniper MIS
People management software
Payroll and pensions
Workforce development solutions
Website portfolio
Engagement solutions
MAT websites and marketing services
Parent engagement app
School website solutions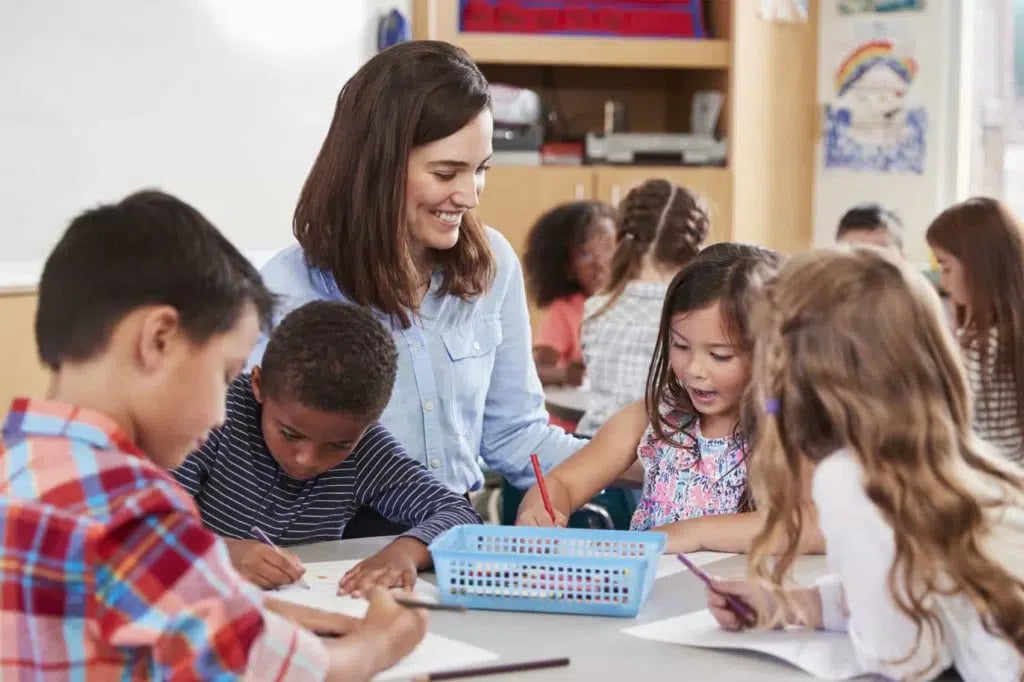 East Sheen Primary School: An Outstanding Ofsted Rating with Help from Juniper Assessment Tracker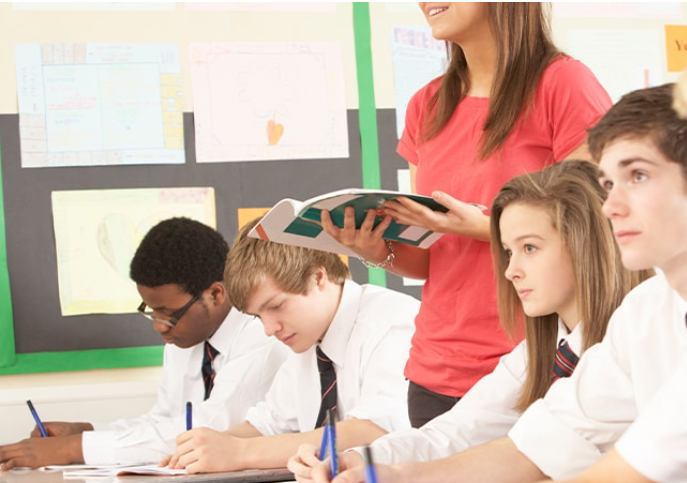 South Bromsgrove High School: Utilising Data Analytics for Enhanced Educational Outcomes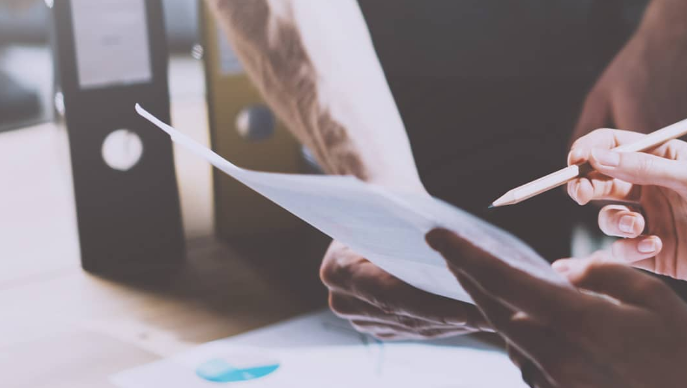 Peace of mind: taking the stress out of risk and governance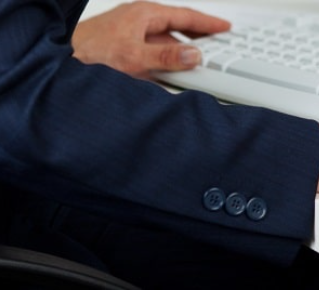 Switching to Juniper Horizons MIS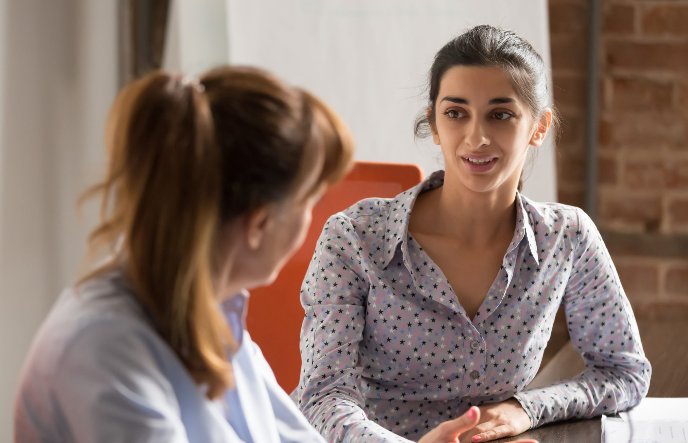 Our Lady Immaculate Catholic Primary School: Providing HR Consultancy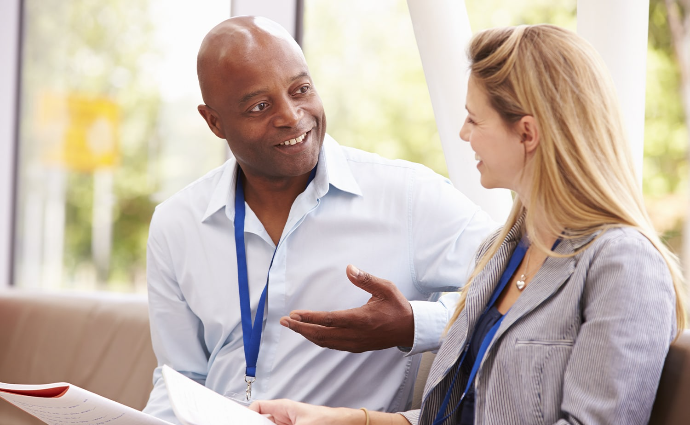 St Pius X Catholic Primary School: Managing Complex HR Challenges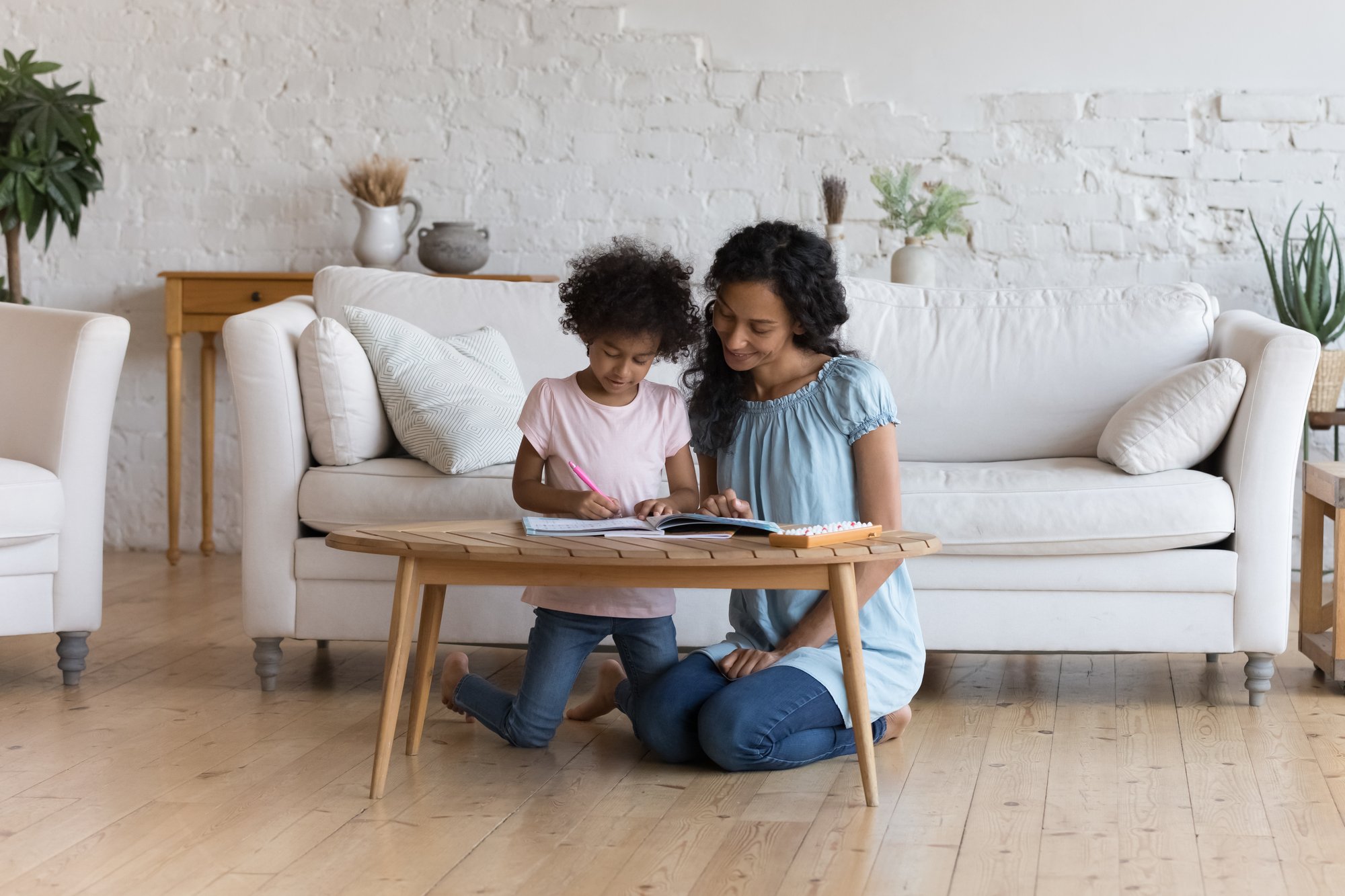 How to Engage Parents in Their Child's Learning Journey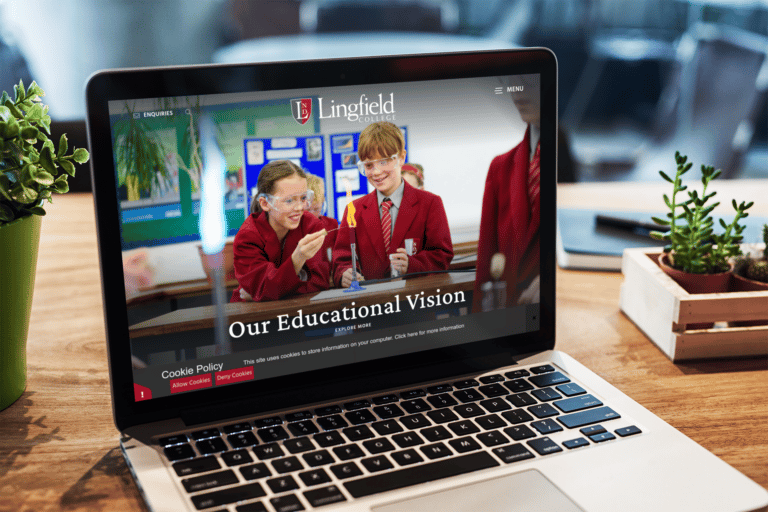 Get a New School Website Without the Workload
Contingency planning for school data managers.
Contingency planning in education is crucial for when an emergency occurs. This 4-step plan will have your school ready for any unexpected event.
So contingency planning in school– that's a bit boring, isn't it?
Well yes, it is but it's also really important.
So why do we need a contingency plan for the role of a school Data Manager?
For the same reason that we need any contingency plan for any organisation. To ensure everything can run as smoothly as possible in the event of an emergency/unexpected event. The past few years have certainly taught us that life can be unpredictable and that we need a flexible proactive approach to life, including our work life. Many of you had to walk out of your school office in March 2020 and not return to it for many months, yet, you still had to offer the same levels of support to your leadership and school teams working from your kitchen (whilst homeschooling/dog barking/baby crying)!
Those of you with responsibility for exams have had to have a contingency plan in place since June 2016 to minimise 'risk to examination administration and any adverse impact on students, should the examinations officer be absent at a critical stage of the examination cycle' (JCQ Notice to Centres), so why should it be any different for the other parts of a Data Managers role? I would argue that it shouldn't be.
Having a contingency plan makes it more likely that your school will bounce back from an emergency situation. One of the additional benefits is that it prevents people from panicking or responding erratically in times of stress. Making decisions in a high-stress situation often leads to oversights. Whilst the big stress days for Data Managers are around the Results Days in the summer it is equally worth planning for the general academic year .
With that in mind, here is a four-step process you can use to prepare a contingency plan for school.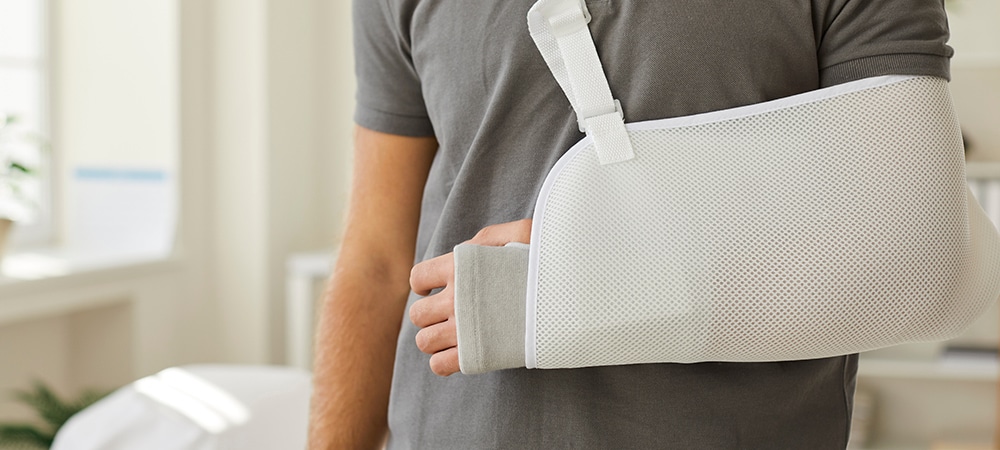 Step 1: Identify the key risks
You'll need to identify which potential areas in your school could cause problems. Here are some possibilities to consider:
Only one member of staff is trained to carry out key tasks
An unplanned long-term absence
Systems going down on Results Day
Problems with the school building
Step 2: Prioritise the risks
(You'll know the top priority in your setting)
In my experience, the highest risk is when the only member of staff trained to carry out a role is unexpectedly absent for an extended period.
Step 3: Create a school contingency plan
A few things to consider:
What are the key parts of your role?
Is it just you that knows how to use the Assessment/Exams/Analysis/Cover/Census/Timetable part of your MIS/other school software?
Who would be a suitable emergency cover?
Ensure staff have the correct level of access to your risk systems (or know the process of each system to request this)Are there guides readily available and easy to access? (For use with SISRA Analytics then the answer is yes!)
Is there a calendar of key dates in the academic year? Census Dates/Assessment Cycle/Tables Checking/Options etc
Is there an accessible list of useful contact names and numbers?
Are you storing information on a personal drive that should be in a shared (but secure) area?
Do you have an easy-to-follow file structure?
Who holds the spare keys to the office?
Step 4: Maintain the contingency plan
Don't just have this as a plan that never gets looked at.
Revisit it at the start of the academic year and make any necessary adjustments.
A couple of times a year get your emergency cover to sit alongside you and observe/carry out some of the tasks.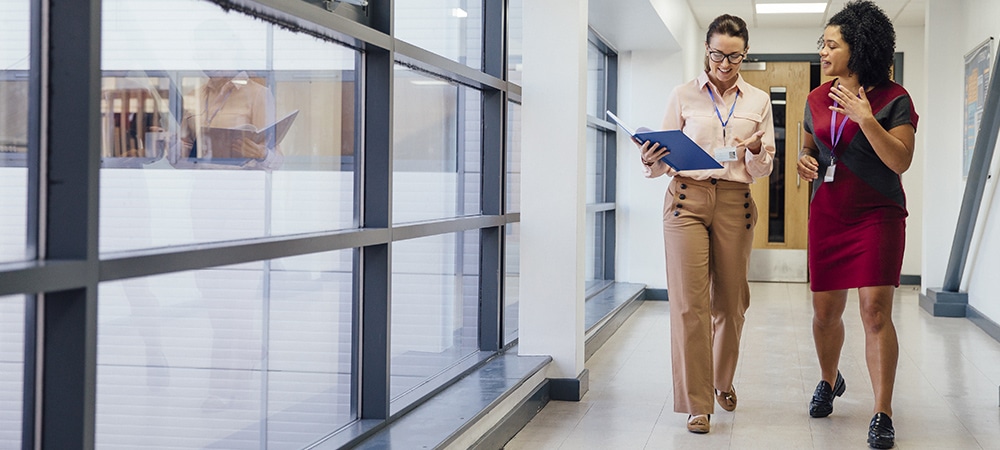 Why do I feel so strongly about contingency planning?
Well, it happened to me. The only member of staff with the training (me) got hit by a car on A-Level Results Day 2016… A contingency plan is just like an insurance policy, you hope you are never going to need it, but it is in place for that emergency…so I advise you all to get that plan in place!
Stay in the loop
Subscribe to get our latest resources straight to your inbox.
Related articles
Resources for teachers.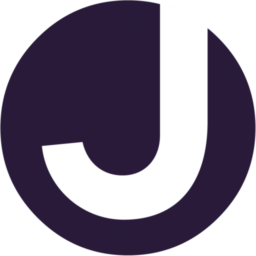 Individual Catch-Up Plans?! How Can We Manage That?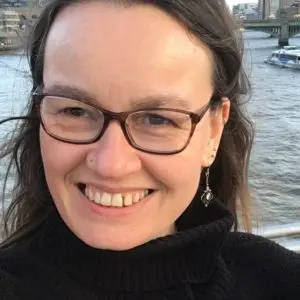 The essentials of continuous professional development
School office
Staff development
Communication
Who we help
Multi-academy trusts (MATs)
Case Studies
White Papers
Product Training Courses
© 2023 Juniper Education
Registered in England & Wales No: 11992947
VAT No: GB324107247
Privacy policy
Terms of service
NASP: The National Association of School Psychologists
Responding to COVID-19: Brief Action Steps for School Crisis Response Teams
In this section.
Natural Disasters: Brief Facts and Tips
Resources to Assist States/Territories Recovering from Natural Disasters
Large-Scale Natural Disasters: Helping Children Cope
Helping Children After a Wildfire: Tips for Parents and Teachers
Relocating to a New School: Tips for Families
New Schools for Students With Disabilities: Tips for Relocated Families
Natural Disasters and Relocated Students With Special Needs
Schools should be prepared for local and community-wide infectious disease outbreaks. While it is difficult to predict when (or even if) COVID-19 will rise to the level of a pandemic, there are actions schools can take to be ready for such events. Schools need to work collaboratively with their local and state health departments, and be attentive to guidance offered by the CDC , to determine how to ensure safe learning environments. For detailed guidance on how to develop emergency operations plans capable of addressing pandemic illnesses refer to "Preparing for a Pandemic Illness: Guidelines for School Administrators and Crisis Teams." This document provides suggestions for the immediate school response to the threat presented by COVID-19.
School Emergency Operations Plan
Ideally, schools have a well-developed emergency operations plan (EOP, also often referred to as crisis response plan ) to help them respond to multiple emergencies. In 2013 the U.S. Department of Education developed a guide to support schools in developing an EOP ( Guide for Developing High Quality School Emergency Operations Plans ). The EOP provides information that can support pandemic illness planning. Regardless of the status of your EOP, there are a number of specific actions that school crisis response teams can take right now in response to COVD-19. These include actions taken by what are often referred to as the Communication and Warning Annex; Public Health, Medical, and Mental Health Annex; Continuity of Operations (COOP) Annex; and Recovery Annex.
Communication and Warning Actions
The timely distribution of crisis facts is among the most important things a school can do when responding to a threatening situation. Thus, the following suggestions are offered:
In consultation with school and community health officials, and consistent with guidance offered by the CDC , draft communication messages for school community members that provide updated information about COVID-19 and how to remain healthy. All of these communications should include current information about actions schools are taking to help ensure safety and provide guidance that empowers caregivers to help students cope with this health crisis.
Schools should draft several communications and social media posts for (a) when the illness is confirmed in the community, (b) when a significant number of students are found ill, and (c) when schools need to close due to the illness.
Identify multiple communication outlets (e.g., television, social media, email, letters home, voicemail) through which these messages might be shared.
Share information for parents on how to talk to support their children regarding COVID-19 ( Talking to Children About COVID-19 (coronavirus): A Parent Resource from NASP and NASN)
Public Health Actions
Promote daily preventive actions for all staff, students, and families. For example, schools should encourage students to engage in health-promoting behaviors that prevent illnesses:
Wash hands multiple times a day for at least 20 seconds.
Don't share food or drinks.
Give elbow bumps instead of handshakes.
Encourage students and school staff members to eat a balanced diet, get enough sleep, and exercise regularly to help them develop strong immune systems capable of fighting illness.
Public health actions also include activities that help reduce the spread of infectious diseases. For example:
Know the symptoms of COVID-19 and ensure that information is made available to the school community in developmentally appropriate ways.
Provide training about flu transmission and control measures. Train students to cover their mouths with a tissue when they sneeze or cough and throw out the tissue immediately, or to sneeze or cough into the bends of their elbows.
Educate employees, visitors, and primary caregivers not to come to the school if they have flu symptoms. Reinforce for families to keep sick children home.
Establish or reinforce procedures for how families let the school know if their child is sick. These procedures should include letting the school know why the student has been kept home so as to be able to track symptoms. If children are diagnosed with COVID-19, parents must let the school know so they can communicate with, and get guidance from, local health authorities.
School health professionals might consider interviewing flu-like illness cases for pandemic risk factors and following CDC guidelines for health professionals regarding next steps.
Begin to conduct active surveillance to identify influenza cases (e.g., review temperature logs; triage "sick" calls, hospitalizations, staff absences, unexplained deaths).
Also, attend to the school building itself. For example:
Consider changing the air conditioning system filters; during the day, where possible, increase ventilation.
Following each school day, the school should be thoroughly ventilated and cleaned. This can be done by opening all doors and windows or turning the air conditioning or heating systems up.
Ensure that school administrators can control access to the buildings. Each school should have a plan to close certain entrances and exits, and to monitor others. To prepare for disease outbreaks, identify a main entrance and an indoor area where students and staff can be screened prior to moving to classrooms or other areas of the school.
Medical Actions
If they have not already done so, school health professionals should:
Assess adequacy of infection-control supplies and review distribution plan.
Identify areas within the school facility that can be used for isolation and quarantine.
Develop plans for stockpiling and distributing infection-control supplies.
Initiate screening for flu-like illnesses at the front desk and nurses' offices.
Isolate and send home staff or students with flu-like symptoms, utilizing supervised isolation areas in the school—access to this room should be strictly limited and monitored (i.e., parents picking up their ill children should be escorted to and from the isolation area), and a carefully monitored student checkout system should be activated.
Mental Health Actions
School personnel should provide caregivers with information regarding how to address the stress that might be generated by COVID-19. In addition to being told who to contact if they want help addressing their child's anxiety about this virus, they should be advised that striving to find ways to make the danger associated with COVID-19 more predictable and controllable reduces how threatening their children will view the situation. Specifically, youth should be provided with developmentally appropriate information that (a) helps them to accurately gauge the threat presented by this disease and (b) reduces their risk of getting sick. In addition, giving students concrete things they can do to keep themselves and others healthy will reduce stress. And finally, highlight the actions that adults are taking to ensure student safety. See the companion document " Preparing for Infectious Disease Epidemics: Brief Tips for School Mental Health Professionals ."
Continuity of Operations Actions
Administrators should begin to consider how they would maintain essential operations should COVID-19 affect their school. Previously issued guidance, provided by the U.S. Department of Education, titled Preparing for the Flu: Department of Education Recommendations to Ensure the Continuity of Learning for Schools (K–12) During Extended Student Absence or School Dismissal , will support such considerations. Among the issues this emergency operations plan (EOP) should address are the continuity of learning activities (e.g., how to continue learning activities if there are school closures or extended absences), order of succession and delegation of authority (e.g., who makes decisions should school administrators get sick), how to maintain essential school operations (e.g., what are the essential activities that must not be interrupted, such as payroll, and how will they be maintained during school closures), and guidelines for school staff members (e.g., who needs to continue working even during school closures).
Recovery Planning
Finally, begin to consider actions that would be taken should COVID-19 actually be present within a school. The companion document " Preparing for a Pandemic Illness: Guidelines for School Administrators and Crisis Response Teams " provides such guidance.
Additional Resources
Preparing for a Pandemic Illness: Guidelines for School Administrators and Crisis Teams: https://www.nasponline.org/resources-and-publications/resources-and-podcasts/school-climate-safety-and-crisis/health-crises/preparing-for-a-pandemic-illness-guidelines-for-school-administrators-and-school-crisis-response-teams
Preparing for Infectious Disease Epidemics: Brief Tips for School Mental Health Professionals: https://www.nasponline.org/resources-and-publications/resources-and-podcasts/school-climate-safety-and-crisis/health-crises/preparing-for-infectious-disease-epidemics-brief-tips-for-school-mental-health-professionals
Talking to Children About COVID-19 (coronavirus): A Parent Resource: https://www.nasponline.org/resources-and-publications/resources-and-podcasts/school-climate-safety-and-crisis/health-crises/talking-to-children-about-covid-19-(coronavirus)-a-parent-resource
Interim Guidance for Administrators of U.S. Childcare Programs and K-12 Schools to Plan, Prepare, and Respond to Coronavirus Disease 2019 (COVID-19):
https://www.cdc.gov/coronavirus/2019-ncov/specific-groups/guidance-for-schools.html
Handwashing and Hand Sanitizer Use at Home, at Play, and Out and About: https://www.cdc.gov/handwashing/pdf/hand-sanitizer-factsheet.pdf
How to Disinfect Schools to Prevent the Spread of Flu: https://rems.ed.gov/Docs/How_to_ pdf
For more information related to schools and physical and mental health, visit www.nasponline.org and www.nasn.org
© 2020, National Association of School Psychologists, 4340 East West Highway, Suite 402, Bethesda, MD 20814, 301-657-0270, www.nasponline.org
Please cite this document as:
National Association of School Psychologists. (2020). Responding to COVID-19: Brief action steps for school crisis response teams [handout].
COVID-19: Brief Action Steps for School Crisis Response Teams
Awards of Distinction
Superintendents Summit
Principal Leadership Academy
National Superintendents Academy
Technology Leadership Academy
National Institute
Business, finance, policy, compliance, operations
Transportation
Personnel, HR, unions
Legislation/legal affairs
Professional Development
Assessment & Standards
Career & Technical
Online learning
Literacy/ELL
Social studies
Mathematics
Health and wellness
Special education
College and career readiness
Student behavior
Instructional technology
Social media
Superintendents
Solution Showcase – 2022
Digital Magazine
Web Seminars – DA Ed Talks
Top Ed Tech Products

Solution Showcase
Business, finance, policy
Legislation/Legal affairs
Career & Technical
Online Learning
Social Studies
Health & wellness
4 steps to creating contingency plans to implement IEPs
As school buildings reopen to students only to be closed again because of renewed COVID-19 outbreaks, it's clear that all school districts nationwide must have contingency plans. They must prepare for how they are going to implement students' IEPs when they aren't able to operate under standard conditions.
These plans can also apply when there are natural disasters and other situations that prevent students from receiving services as detailed in their IEPs for an extended period of time. But if school-based teams just make decisions about these plans without parent involvement, they may impede parents' ability to meaningfully participate in their child's educational program. That can quickly lead to claims of predetermination. Discussing with parents the reality of what you can provide under abnormal circumstances before they happen is crucial.
"The most fundamental thing you can do is involve the parents because they are going to be impacted by this more than you if students have to learn at home part time or full time," says Matt Tamel, a school attorney at the Berkeley, Calif., office of Dannis Woliver Kelley.
Use these ideas to develop contingency plans for students with IEPs:
Review state and district laws and policies.  States and districts have various requirements when it comes to an interim plan for students with disabilities. For example, California education code now requires a description for how the IEP will be implemented under emergency conditions, including the delivery of special education and related services, supplementary aids and services, transition services and extended school year services. Work with parents during their child's IEP meeting to determine how services will be provided in an abnormal situation, Tamel says. Look at how the student can continue to have access to peers if that is part of his IEP. Also set out how you will collect data on the student's progress. "The best thing to do is to work together," he adds.
Emphasize individualization. Ensure the plan you create is tailored to each student's individual needs. "A district should not say when there is an emergency, 'This is what every student is going to get,'" Tamel says. "You have to look at each student individually." Keep equity in mind. If there is something that will be impossible to carry out under nonstandard circumstances, discuss with parents ahead of time how you will make up for that or address that considering the situation. "It really needs to be impossible and you really need to articulate it because otherwise a judge can look at it and go, 'You didn't really try,'" he says. "Districts need to be responding with equity if they want equity down the road."
Specify service minutes. Be upfront with parents about how their child will continue to receive his service minutes. "The easiest conversation to have is, 'We're going to keep your child's 30 minutes of speech, but it's going to be delivered differently,'" he says. "Whether or not it's effective will be measured by your child's progress and we won't know how much progress your child has made until down the road." Also share the reality of the school day under abnormal circumstances, Tamel says. For example, a full day of distance learning may amount to fewer instructional minutes than a full traditional school day. So, if a student is typically entitled to a full day of one-to-one support from a paraprofessional, he'll still receive a full day, but fewer minutes under emergency circumstances. "You have to communicate that," he says.
Keep the plan flexible. While you should specify how you will implement the student's service minutes in the interim plan, don't get too specific about who will be providing the services, Tamel says. While you must designate the type of service provider, such as a speech-language pathologist, resist putting the names of staff in the plan even if parents request them. The family may move or a staff member may become ill and the plan would no longer be helpful.
Most Popular
Forward-thinking furnishings, 2 departures and 2 suspensions lead to more turnover at the..., uvalde picks new leader as 6 other districts hire superintendents, several superintendents step down after short stays in their district, portland public schools' first-ever strike continues. here's why, how this principal helped launch the groundbreaking school she now leads.

EAST LANSING: 517.484.8000  |  NOVI: 248.533.0741  |  WEST MICHIGAN: 616.588.7700
COVID-19 Information
Search form
Client login
Contingency Learning Plans for the 2021-22 School Year
School officials should review each student's Individualized Education Program (IEP) and consider whether a Contingency Learning Plan (CLP) should be created or modified for this school year.
In general, a CLP is a written plan that ad­dresses when a student may need to re­ceive special education and related services virtually or in an alternate format due to COVID-19. A CLP should describe the circum­stances that would trigger its use. It should also de­scribe the special education and supplemental aids and services to be provided during its implementation. CLPs are optional, not legally required. But, in the ab­sence of a CLP, it may be necessary to amend a student's IEP if circumstances change and the IEP is written in a manner that is not location-neutral as to the delivery of special education and related services (i.e., it cannot be implemented in the same or similar manner during in-person and remote instruction).
In response to COVID-19 school closures in 2020, the Michigan Department of Education, Office of Special Education, highly recommended that schools develop CLPs outside of the IEP process (i.e., without par­ent/guardian input, an IEP Team meeting, an IEP amendment, or prior written notice). Thrun Law Firm repeatedly advised schools that CLPs must be com­pleted through either the IEP or IEP amendment process.
If your school developed CLPs without convening an IEP Team meeting or completing a proper IEP amendment, we strongly recommend not doing so this year. The school should convene an IEP Team meeting or complete an IEP amendment with parent/guardian agreement before drafting or implementing a CLP. Re­latedly, if a student's previous CLP was not developed through the IEP or IEP amendment process, did not provide the student a Free Appropriate Public Educa­tion (FAPE), or is expired, then a new CLP or an updated IEP may be necessary.
The supplemental aids and services section of the IEP should reference the CLP as follows:
The IEP Team determined that the Student requires a Contingency Learning Plan to address potential COVID-19 related interruptions to in-person instruction. The Contingency Learning Plan is attached to this IEP and may be amended by the District, in consultation with the Student's parent/guardian, outside of the IEP process.
A copy of the CLP and any later modifications should be provided to the parent/guardian and should be accompanied with prior written notice.
A student's IEP is the school's offer of FAPE that drives special education programs and services. A CLP is typically not necessary if the IEP Team de­velops an IEP for the student that is location-neutral and re­flects the programs and services to be provided to the student.
Ultimately, school officials must ensure that students with disabilities receive a FAPE, in­cluding the special education and related services iden­tified in the IEP. Failure to do so may violate the Individuals with Disabilities Education Act.
Thrun Law Firm developed a template COVID-19 CLP with instructions for its use, which is available for purchase for $265. Please contact a Thrun special education attorney to purchase a copy.
Click here to contact our Special Education Attorneys
Print this page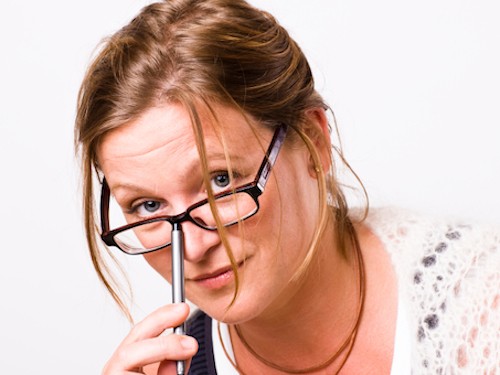 (1) advance appropriately toward attaining the child's annual IEP goals; (2) be involved in and make progress in the general education curriculum (3) participate in extracurricular and other nonacademic activities; and (4) be educated and participate with their nondisabled peers to the maximum extent appropriate. [See Question 2 in Michigan Guidance for Compliance with the IDEA]
Facebook Group
Facebook Page
e-SLM vesion2
RPMS-PPST Resources Downloads
Anecdotal Record, Learner's Needs, Progress and Achievement Cardex
Call Parent and Home Visit Forms
e-IPCRF Official Copy
Electronic Self-Assessment Tool (e-SAT)
Individual Plan for Professional Development (IPPD)
IPCRF-DEVELOPMENT PLAN
Mid-year Review Form (MRF)
National Orientation Materials for RPMS Multi-Year RPMS-PPST and Use of Electronic IPCRF for Teachers
Performance Monitoring and Coaching Form
Reflections, Journal Entry on Learner-Centered Teaching Philosophy
RPMS Guidelines
RPMS Portfolio with MOVs
RPMS Tools and Forms
Most Downloaded
Daily Time Record (eDTR)
Electronic Class Record
Enhanced BEEF
Enrollment Form 2022-2023
Learning Activity Sheets
New Sick Leave Form 6
Self-Learning Modules (SLM)
Teachers Guide 2021-22
Your 700+ PowerPoint Templates
School Contingency Plan Manual for the Implementation of Limited Face to Face Classes
No comments
Post a Comment
Social Counter
facebook count=667 K Follow
Popular Posts
DOWNLOADABLE RESOURCES
Budget of Work
Curriculum Guide
Detailed Lesson Plan
enhanced enrollment form
Enhanced TIP Course Books
learning activity sheet
Modules with answer key
Quarterly Assessment
Reading Materials
Remedial Reading
Rubric Assessment Tools
school calendar 2021-2022
school calendar 2022-2023
Self-Learning Modules
Summative Test
LATEST ISSUANCES
Deped updates, teacher resources.