EDITORIAL: Online learning remains paramount component of education after pandemic
As we move toward normalcy, virtual learning remains important for students
The coronavirus disease (COVID-19) pandemic brought many new challenges, and we all had to adapt to new ways of existing in the world. We masked up, we went on socially distanced walks, we stayed in touch with friends and family via social media and video chat. These were the realities of the pandemic, for everyone.
For students, though, that reality also included school. We were used to in-person classes with an instructor teaching, with classmates right by us if we did not understand something, and with friends always nearby with whom we could complain or stress about assignments.
The pandemic interrupted all of that — those are crucial moments and experiences that we will never get back. In its place, we were exposed to virtual courses. Synchronous and asynchronous learning became common vocabulary when discussing academics. These concepts are what got us through the pandemic and kept us on track to graduate.
Now that we have returned to mostly in-person learning, it has become evident that online learning was not as terrible as we had originally thought. Its flexibility empowered students to pursue their interests, focus on internships and manage jobs.
Certainly, an in-person learning environment is conducive to a range of other experiences that we think of when we decide to go to college, but there is something about the virtual landscape that should be taken seriously as future discussions about technology and the digital age in pedagogy happen.
For students who commute, for example, it will be easier to have a range of options: Perhaps they can manage to only come to campus twice a week instead of four times a week. For students who might be immunocompromised or with other disabilities, they will be made safer without compromising their education. For students who are busy, whether that means taking on an internship or working, virtual learning gives them the ability to craft a schedule on their own time.
Rutgers agrees — and the University is investigating how to strengthen and make more permanent virtual education options. In a recent announcement , the University has made public a council on online education. The council is tasked with providing the University with ways to improve the online learning infrastructure as a whole. 
This is a smart, forward-thinking council. Students benefit from extended options. By Rutgers reimagining a blended format where the emphasis is still on in-person learning, but with solid virtual options, they are responding to broader cultural trends and meeting students' needs more carefully.
One of the most important elements of education is that it should be accessible to everyone. Sometimes, in-person learning is not very accessible. There are a range of factors that contribute to making a student thrive academically or not, or if they can even learn in a certain environment. Online learning accounts for these disparities and tries to remedy them.
By offering more virtual classes, especially more asynchronous courses, Rutgers empowers its students to make the best decision for themselves. We think that is a good thing — if we have learned anything these past few years it is that young people are more than capable of knowing how to handle things and how to make their own way. Despite these benefits, steps ought to be taken to ensure that online platforms are both as protected and as accessible as possible.
To the first point, as society becomes more digitized, the threat of hacking looms large. As we witnessed during the pandemic, Zoom rooms can be infiltrated. The University must take all steps necessary to ensure that the online sphere is just as protected as the in-person one.
Concerning the latter point, the University should take more action to ensure that online schoolwork is accessible to all Rutgers students. To accomplish this, Rutgers needs to make sure all students have access to Wi-Fi — whether by working with local and state governments, anyone enrolled at Rutgers should have some type of access to the internet, regardless of their socioeconomic status. Rutgers should also expand the laptop rentals so students can pursue virtual learning more comfortably.
Even more, students must be proactive and vocal about their needs to both the University and their own professors. Likewise, while we have discussed issues related to students at length, the burdens and challenges placed on instructors cannot be dismissed .
Any plan to move classes to an online format must also make life easier for instructors. Online classes, both synchronous and asynchronous, need to have strict cutoffs, and the instructors must be treated with the same amount of respect as any other instructor.
As we emerge from the pandemic, many things are different. The way we interact, the way we think about health, the way we exist. As a clear consequence, our education system has fundamentally changed. Rutgers is in a unique position to be a leader in this new educational age. We must continue prioritizing methods that are best for students, and a mix of in-person and virtual school seems like a solid place to begin.
The Daily Targum's editorials represent the views of the majority of the 154th editorial board. Columns, cartoons and letters do not necessarily reflect the views of the Targum Publishing Company or its staff.
Related Articles
RUBIN-STANKIEWICZ: New Jersey must lower voting age to 16 for school board elections
SUBRAMANIAN: We must repeal Jones Act
PARK: Student budgeting will help you in long run
BENITEZ: Female gaze does not exist
Reference Manager
Simple TEXT file
People also looked at
Editorial article, editorial: learning in times of covid-19: students', families', and educators' perspectives.
1 Leibniz Institute for Educational Trajectories (LIfBi), Bamberg, Germany
2 Deutsches Jugendinstitut, Munich, Germany
3 Department of Pedagogy, Religion, and Social Studies, Western Norway University of Applied Sciences, Sogndal, Norway
4 University of Oxford, Oxford, United Kingdom
Editorial on the Research Topic Learning in Times of COVID-19: Students', Families', and Educators' Perspectives
Whilst writing this editorial, we are looking back at almost 2 years of crisis due to the COVID-19-pandemic. From a first unprecedented lockdown in March 2020, after the first cases of this new virus disease were detected, to a series of more lockdowns, and hygiene regulations, it seems worthwhile to summarize findings that shed light on the situation of the education system. The present special issue on " Learning in times of COVID-19: Students', Families', and Educators' Perspectives" contains a collection of international empirical papers that analyze the situation of schoolteachers, pupils, university teachers, students, children, and parents. It offers insights into the situations of countries that had comparatively mild measures in place (e.g., Switzerland; cf. Garrote et al. ; Helm and Huber ) to countries that imposed weeks-long national lockdowns that completely isolated the country (such as Australia; cf. Martin et al. ). Worldwide, parents had to juggle working from home while homeschooling or watching their children at the same time. Teachers and pupils had to move lessons online and get used to remote teaching formats. The same happened to university teachers and students around the world. Now, there is a generation of young people who have hardly seen their educational institution from the inside for the past 2 years and who, not to mention, suffered from severe contact restrictions that, in some cases, led to extreme social isolation. All of this was embedded in a situation of uncertainty regarding how the crisis would develop. The current special issue includes 40 research articles from all over the world that examined consequences of the pandemic in the educational context from multiple perspectives. Below, we present the articles according to four themes, pertaining to the situation of families, pupils, teachers and schools, and university students.
On the Situation of Families
Families were under particular strain during the pandemic. They had to cope with home-schooling alongside home-office work ( Canales-Romero and Hachfeld ), and many parents reported feeling overburdened. Both social status and education level were related to how families were coping with the challenges of the pandemic ( Sanrey et al. ; Vogelbacher and Attig ). Moreover, parents who had children attending primary as opposed to secondary school seemed to have been particularly affected ( Garrote et al. ).
Perhaps surprisingly, the findings of Canales-Romero and Hachfeld highlighted several positive effects of lockdowns for parents and families, with home-office-work positively affecting household dynamics and overall positive parental wellbeing. However, there were also increases in certain negative dynamics such as disputes. Taking on the role of "assistant teacher" in particular was a stressor, related negatively to household dynamics. The authors suggested implications for how schools communicate with and involve parents.
Sanrey et al. included preschool- to elementary-school-aged children and their parents in France to examine the risk of a digital divide during the COVID-19 lockdown. A higher social position was associated with a higher probability of owning more than one computer. At the same time, social position did not predict the time spent on computers to do schoolwork. The results revealed that nearly all parents were highly involved in setting up homeschooling for their children. However, parents with lower social position spent more time homeschooling their children and felt less able to support homeschooling, while also experiencing more fear about their children's academic failure.
Vogelbacher and Attig investigated predictors of parents' emotional stress and perceived abilities to support their children's learning during the first lockdown. Structural equation models demonstrated that these abilities were predicted by parents' level of education as well as previous perceived stress and socioeconomic status. Interestingly, higher-educated parents reported higher perceived stress during the COVID-19 lockdown.
Garrote et al. examined the relationship between parents' perceived threat of COVID-19 and their stress due to distance learning and their children's perceptions. As one of many interesting results they highlighted that parents of primary school students reported feeling more stressed than parents of secondary school students. Moreover, they found that female pupils experienced distance learning less positively than their male peers and felt more threatened by COVID-19.
Oppermann et al. investigated the role of parental support and home-learning environment on the provision of learning opportunities for 1–6 year-olds during day-care center lockdowns in Germany. Parental stress was negatively related to changes in the provision of home-learning environment (HLA). Parental self-efficacy and an intact social support system were protective factors against parental stress, alleviating the negative influence of stress on parents' ability to provide educational activities for their children at home. These results have important implications for supporting families with young children during challenging times.
On the Situation of Pupils
During the pandemic primary and secondary school students were challenged by distance learning, but also by returning to alternate teaching in small groups ( Thorsteinsen et al. ). An important issue in this context is whether existing educational inequalities were increasing as a consequence of the pandemic ( Berger et al. ; Weber et al. ; Zinn and Bayer ). Several papers explored what factors may play a role in strengthening students' resilience and mental health ( Dändliker et al. ; Helm and Huber ; Martin et al. ) or students' satisfaction after lockdown ( Li et al. ). Also, the impact of students' cognitive and affective-motivational factors as resources in this time was investigated ( Lockl et al. ).
Dändliker et al. focused on the mental health of pupils in secondary education in the early phase of the pandemic and the role of perceived social support by teachers, friends, and parents. They identified three resilience-profiles that differed in terms of students' educational concerns and perceived family support. These criteria were also strong risk or protective factors during school closures.
Zinn and Bayer investigated potential changes in educational inequality as a result of the initial school closure by focusing on the time spent on school-related activities in German secondary schools prior to and during the pandemic. In support of their hypotheses, the authors found an initial equalization effect (i.e., students spent similar amounts of time on school-related activities regardless of their parents' education level) during the spring 2020 lockdown, followed by an increase in educational inequality after the lockdown. That is, in the period after the lockdown, students with lower educated parents spent less time on school-related activities as compared with students whose parents had higher educational attainment.
Thorsteinsen et al. described the challenges experienced by elementary school children in Norway after the schools reopened, when classes were divided into smaller groups. They reported that children who did not like their new group showed reduced emotional school engagement and subjective wellbeing.
The changes in adolescent satisfaction before and after lockdown were investigated by Li et al. in a professional adolescent sport training school in China. As a main result, they found that the satisfaction of adolescents improved significantly after the lockdown.
Predictors for students' learning outcomes in Austria and Switzerland were the focus of Helm and Huber . Students' ability to self-organize emerged as the most significant predictor across all three informant groups (pupils, parents, and teachers), while the lack of parental support during school closures turned out to be relevant only from the parents' perspective.
In a mixed-methods study, Sim et al. investigated children's and adolescents' coping with home learning and related contextual factors. Most children and adolescents perceived their coping with home learning as successful, and school joy before COVID-19, parental support, and available equipment during home learning predicted children's coping. Moreover, family climate, a quiet place to study, and also equipment were important for adolescents learning at home. Interviews showed that students applied individual strategies for coping with home learning, where family and peers had a vital role, especially when contact with teachers was limited.
Adopting the job demands-resources theory, Martin et al. investigated the role of adaptability (i.e., the capacity to adjust behaviors, thoughts, and feelings in response to unexpected circumstances) in helping Australian high school students navigate their online learning. The authors found that beyond the effects of online learning demands, online and parental learning support, and background attributes, adaptability was significantly associated with higher levels of online learning self-efficacy and with gains in later achievement. Online learning self-efficacy was also significantly associated with gains in achievement, and significantly mediated the relationship between adaptability and achievement. Consequently, the authors stressed the importance of adaptability as a personal resource in this process.
Investigating the longitudinal effects of distance schooling on existing educational inequalities of Austrian lower secondary school students, Berger et al. found a widening of the gap. Coping with out-of-school learning was especially challenging for students with low academic achievement and learning motivation prior to the pandemic. Furthermore, the findings demonstrated that support from parents and teachers fostered students' capabilities to cope with the self-regulatory demands connected with distance learning. The authors recommended strengthening self-regulation as an essential educational skill for academic achievement and life-long learning.
Using a within-person approach, Weber et al. investigated whether social and ethnic disparities in the reading achievement of Austrian primary school pupils widened during COVID-related school closures during spring 2020 and whether increased disparities were mediated by parental involvement in distance learning. Controlling for pre-lockdown reading differences, they found that low socioeconomic status and non-German language use at home negatively predicted post-lockdown reading achievement, indicating that post-lockdown disparities were larger than expected due to disparities at pre-lockdown. In contrast, they found no such effects during the pre-lockdown period. Second, a series of mediation models did not provide support for the hypothesis that parental involvement accounted for family background effects on reading achievement during the lockdown period.
Lockl et al. focused on cognitive and affective-motivational factors as possible predictors of coping with the demands of home learning in secondary school. Data from two measurement points from the German National Educational Panel Study (NEPS) revealed students' prior reading competencies and their willingness to exert effort as significant predictors, whereas other predictors (e.g., learning enjoyment, intrinsic motivation) had no effect on coping. Parents reported having more difficulties motivating children with lower reading competencies, or boys.
On the Situation of Teachers and Schools
Teachers were suddenly challenged to change their teaching styles and methods and to adopt diverse digital tools. Some of the articles included in this section examined resilience-building factors ( Schneider et al. ; Spicksley et al. ) or causes of teachers' stress ( Colville et al. ; Lindner et al. ; Pöysä et al. ). Moreover, the challenges experienced by teachers of students with special educational needs (SEN) in the distance-learning mode were explored ( Maurer et al. ), as well as how teacher training students plan to use digital learning materials in their future practice ( Paetsch and Drechsel ). Finally, some articles focused on the collaboration with parents such as how teachers made contact with parents ( Hemmerich et al. ) or how parents experienced teachers during this time ( Haller and Novita ).
Schneider et al. focused on a large sample of primary and secondary school teachers in Germany who reported on different aspects of distance teaching. The results highlighted the importance of regular contacts between the teachers and students during the remote learning period.
In England, Spicksley et al. did qualitative research on how teachers perceived their relationships with other teachers during the crisis and how psychological states (both negative and positive) were reported. They showed that teachers with a strong collective identity could better cope with the challenges than teachers lacking social support by their colleagues.
Lindner et al. considered the wellbeing of teachers in Austria during the pandemic, using an online survey over three waves. The teachers reported on their emotional experiences and job satisfaction before and after the first lockdown, and then in the second lockdown. Teacher job satisfaction was high overall but tended to decline during lockdowns. Cross-lagged path models showed interesting relationships between job satisfaction and positive and negative emotional activation over time. The authors highlighted the importance of addressing teachers' job satisfaction even after the pandemic has eased.
Hemmerich et al. investigated how and why professionals working in early childhood education and care (ECEC) centers in Germany did or did not make contact with parents during the lockdown. The authors found differences in the responses given according to different ECEC types, as well as according to the professionals' understanding of their own role. The authors discussed the importance of shared perceptions of responsibility among ECEC professionals, adequate digital tool training and support, and outreach strategies to connect with disadvantaged parents.
The importance of parents' perceptions of schools as a central indicator for assessing school quality was underlined in a study by Haller and Novita . During school lockdown, parents' school satisfaction may reflect schools' abilities to adjust and react to fast social changes with almost no time for preparation. Using longitudinal NEPS data they identified predictors of parents' perceptions of school support. The results suggested that parents were likely to be satisfied during school lockdowns when they had positive attitudes toward teachers prior to school lockdowns.
Colville et al. interviewed primary teachers in Scotland against the theoretical background of new engaged pedagogy. Teachers reported on changes in pedagogy, agile and flexible working, changing identities, and parental engagement.
The focus of Maurer et al. was on students with special educational needs (SEN). They investigated how students with SEN coped with the sudden distance learning, and whether teachers of students with SEN faced greater hurdles in handling this switch. The results revealed no significant differences between teachers of special schools and teachers of inclusive schools regarding the use of digital learning. All teachers reported being dissatisfied with more digital learning hours. A large part of distance learning was conducted off-line with worksheets, and books. Teachers' self-efficacy for distance learning was rather low for all teachers of students with SEN.
Paetsch and Drechsel examined teacher training and, in particular, how the first online semester in a German university contributed to pre-service teachers' intentions to use digital learning materials in the future. The quality of online instruction and self-reported improvements in digital skills were important factors in predicting students' intentions to use digital learning materials in the future. Different results were found for pre-service teachers training to work in elementary school vs. secondary school.
Pöysä et al. investigated latent profiles of Finnish primary school teachers' well-being and found four groups based on their occupational stress and work engagement. During the first few months of the COVID-19 pandemic many teachers experienced occupational stress as well as some increase in stress due to the pandemic. The findings provided new insights concerning how teachers' work engagement was, for some, not severely affected during the first few months of the pandemic, and on how different teaching styles were associated with different aspects of occupational well-being.
On the Situation of University Students
Several contributions were dedicated to the experiences of university students and how they viewed the switch to distance learning ( Goppert and Pfost ; Guse et al. ; Kovacs et al. ; Mohr et al. ). Other articles focused on the needs of these students to cope with this challenging time ( Hopp et al. ; Naujoks et al. ; Teuber et al. ). Teacher-student interactions, in particular warm relationships, were investigated as important factors in distance-learning ( Capon-Sieber et al. ; Sun et al. ). Other articles developed a framework for online teaching ( Wang et al. ) or investigated synchronous vs. asynchronous settings of online teaching ( Fabriz et al. ). Variables explaining digital literacy ( Hoss et al. ), procrastination ( Lim and Javadpour ), or attitudes (e.g., usefulness) toward distance learning ( Drueke et al. ) and the emotional stress caused by conflicting information on the pandemic ( Mayweg-Paus et al. ) were also examined.
Kovacs et al. investigated the use of digital learning tools of Austrian university students before and during the first lockdown. The results showed that their use of classic digital media such as e-mail or chats did not change whereas the use of certain tools such as videos and web conferencing systems increased considerably. As students saw advantages as well as disadvantages of online learning vs. face-to-face-learning, the authors recommended a balanced combination of both approaches in future university teaching.
The effects of synchronous vs. asynchronous online teaching and learning settings in university were explored by Fabriz et al. They reported that students in predominantly synchronous online settings voiced greater satisfaction of their basic psychological needs for competence support and connectedness, as well as greater overall satisfaction with the online semester compared to students in predominantly asynchronous online settings.
Naujoks et al. addressed the important issue of self-regulated learning in a sample of university students in Germany. More specifically, they investigated students' digital readiness to cope with online learning as well as their intended and actual use of external resource management strategies. While students seemed to be prepared to study online, they were not able to manage their resources during the course as often as intended.
Teuber et al. examined students' psychological needs (i.e., autonomy or competence satisfaction) during the COVID-19 lockdown, their academic engagement or intention to drop out, and the relationship with institutional strategies (i.e., communication of the institution staff about the procedure of examinations and courses). The results emphasized the importance of timely information to students about the universities' strategies for examinations and courses as important institutional tasks during a crisis.
Mohr et al. addressed the requirements in medical studies in respect to their extensive practical components. This included benefits associated with digital learning such as flexibility for students with childcare or jobs and perceived disadvantages such as the lack of interactions with peers, professionals, and patients in practice. The study also explored term-specific effects as well as gender- and age-specific differences in students' satisfaction with the digital study program.
With a focus on the same target group, Guse et al. examined mental burden and study worries among undergraduate medical students. The study showed that a large proportion of medical students experienced significant levels of distress and mental burden during the COVID-19 pandemic. It also highlighted the need for ongoing psychological and educational support for this group of university students during the pandemic.
Goppert and Pfost explored the stress levels of German psychology students in summer 2020 compared to students in preceding academic terms. While a high or medium level of stress is common for university students, the change to e-learning seemed not to be stressful. Contrary to the assumptions, the results indicated that the students experienced fewer worries and more joy in their studies, although they had more workload on average.
The association between students' close social networks, digital information-sharing behavior, and their experiences of social and emotional loneliness during COVID-19 was investigated by Hopp et al. While digital information-sharing behavior, number of close online contacts, and interconnectedness and heterogeneity of contacts were associated with students' experiences of social loneliness, only the heterogeneity of close contacts was associated with students' experiences of emotional loneliness. The authors recommended universities offer training and support in easy-to-use communication software.
Sun et al. investigated the influence of teacher-student interactions on learning during online education in China, based on self-report questionnaires. The level of interaction between teachers and university students was positively related to learning, and the mechanism of this effect could be characterized via a chain-mediating effect such that teacher-student interactions affected psychological atmosphere, which affected learning engagement, which in turn affected academic performance. Given the foothold maintained by online teaching and learning even after lockdowns have been lifted, understanding such mechanisms is of critical importance globally, and in the long term.
Also set in China, Wang et al. drew on existing theory to develop a framework for measuring teaching presence in online teaching. Results showed good support for a five-factor model of teaching presence, including design and organization, facilitating discourse, direct instruction, assessment, and technological support.
Capon-Sieber et al. similarly considered the move from face-to-face to online courses in universities necessitated by the pandemic, and tested whether lecturers' support for relatedness drove student satisfaction with relatedness and, in turn, student motivation and vitality, with a moderating effect of affiliative motive (where a high affiliative motive reflects a wish for positive/warm relationships). The proposed mediation effect was evident but the moderating effect was not. Forms of communication (e.g., video chat) and class format (lecture/seminar) were both relevant to students' experiences of online learning.
Drueke et al. investigated the effect of the pandemic on online university education in Germany drawing on an extended version of the technology acceptance model. The authors showed that perceived usefulness and, to a lesser degree, perceived ease of use were the main predictors of attitudes toward distance learning. Moreover, the latter was associated with data security worries and the organization of online teaching, while the former was associated with general media affinity and pandemic-related worries.
In a sample of German master- and bachelor students, Hoss et al. found that learning opportunities and higher digital literacy depended on study progress and student characteristics. General self-efficacy, a private working space, anxiety, affect, age, and the perceived preparedness of lecturers for remote learning were identified as relevant variables explaining students' perceived probability of remote study success. The authors suggested that university students' digital literacy should be promoted early on.
In an online experiment, Mayweg-Paus et al. investigated the emotional stress caused by conflicting information on the pandemic. During discussions of textual information, participants in collaborative groups more often discussed the pandemic in general and less often engaged emotionally, as compared to individual responses. All participants reported higher perceived information overload, lower self-efficacy, and higher active coping strategies after the reflection task compared to before reading the information, with no significant differences between the collaborative groups and individuals. The authors stressed the importance of peer interaction and reflective skills when dealing with potentially stressful information.
Lim and Javadpour investigated effects on procrastination of university students across two semesters. They found that uncertainty and procrastination did not differ between prior to COVID-19 and the following semester. Uncertainty predicted procrastination, and students' life history strategy mediated the relation between uncertainty and procrastination. Uncertainty during the pandemic prompted students to psychologically shift their life history strategy such that it focused on present gains, which predicted procrastination.
Methodological Approaches
A variety of approaches were evident in terms of methodology. Most of the research for this special issue was cross-sectional and emerged from researchers' rapid responses to the extreme changes. Some articles used an experimental ( Mayweg-Paus et al. ), qualitative, or mixed methods approach, or conducted in-depth interviews (e.g., Mohr et al. ; Simm et al. ). A few surveys relied on existing large longitudinal studies, for example longitudinal data from the German Socio-Economic Panel (SOEP) ( Zinn and Bayer ) or NEPS ( Haller and Novita ; Lockl et al. ; Vogelbacher and Attig ). However, most studies were set up in direct response to the lockdowns of education institutions and used online questionnaires, gathering information from around hundred participants to several thousands.
As we can read in this special issue people have employed a myriad of coping strategies, but various psychological burdens have also been reported in relation to the COVID-19 pandemic. The special issue demonstrates how differently this international crisis has been dealt with, how it has affected different parts of society differently, but it has also brought to our attention a range of coping mechanisms. We thank all 145 authors and the around 100 reviewers for their great commitment to this important and timely topic. We hope that beyond the COVID-19 crisis, this special issue will be useful to practitioners as well as researchers, as it offers important insights based on rigorous academic research.
Author Contributions
KG, SF, TG, and KL contributed to conception and design of the special issue and the editorial. SF wrote the first draft of the introduction of the editorial. KG, SF, KS, TG, AL, and KL wrote sections of the manuscript. All authors contributed to manuscript revision, read, and approved the submitted version.
Conflict of Interest
The authors declare that the research was conducted in the absence of any commercial or financial relationships that could be construed as a potential conflict of interest.
Publisher's Note
All claims expressed in this article are solely those of the authors and do not necessarily represent those of their affiliated organizations, or those of the publisher, the editors and the reviewers. Any product that may be evaluated in this article, or claim that may be made by its manufacturer, is not guaranteed or endorsed by the publisher.
Keywords: COVID-19, distance learning, home learning, student-teacher relationships, digital teaching and learning, learning
Citation: Gehrer K, Fackler S, Street KS, Gnambs T, Lindorff AM and Lockl K (2022) Editorial: Learning in Times of COVID-19: Students', Families', and Educators' Perspectives. Front. Psychol. 13:915250. doi: 10.3389/fpsyg.2022.915250
Received: 07 April 2022; Accepted: 11 April 2022; Published: 18 May 2022.
Edited and reviewed by: Angela Jocelyn Fawcett , Swansea University, United Kingdom
Copyright © 2022 Gehrer, Fackler, Street, Gnambs, Lindorff and Lockl. This is an open-access article distributed under the terms of the Creative Commons Attribution License (CC BY) . The use, distribution or reproduction in other forums is permitted, provided the original author(s) and the copyright owner(s) are credited and that the original publication in this journal is cited, in accordance with accepted academic practice. No use, distribution or reproduction is permitted which does not comply with these terms.
*Correspondence: Karin Gehrer, karin.gehrer@lifbi.de
This article is part of the Research Topic
Learning in times of COVID-19: Students', Families', and Educators' Perspectives
Close Menu Search
Online Exclusives
Top Stories
Print Issues

LION Newspaper
Editorial: Ugly truth of online learning
October 14, 2020
Position statement:  The current e-learning schedule for LT students is detrimental to their physical and mental well-being and presents an increased pressure on students to teach themselves material that is not as well explained as it would be during in-person teaching. 
Due to the COVID-19 pandemic, LT announced that it would begin the academic year 100% online and would not be utilizing the initially proposed hybrid model (partly in person and partly online) that some neighboring schools were implementing.  In an early proposal, LT presented two possible scheduling models for its online classes.  
In the first model, students would attend classes via a block schedule, requiring attendance at three to four classes everyday except for Wednesday which would be a non-attendance day.  Class periods would be shorter than those proposed in the second model with longer breaks between classes.  In the second model, students would similarly attend classes via a block schedule.  However, students would attend online classes everyday, class periods would be longer and breaks between classes would be shorter.  After soliciting input from parents and assessing both models internally, LT implemented the second, more rigorous model for its students.  
Unfortunately, pivoting to this fully online learning curriculum has proven difficult for students since it lacks the in-person connections so critical to students' mental well-being.   By being tethered to their computers for nearly six hours a day, students are missing the face-to-face connection they gain from interacting with their peers.  
There is also less opportunity to recharge between classes given each class period (except Mondays) is 75 minutes with only a 10-minute break between each class.  Even this 10-minute break is not guaranteed since oftentimes classes run longer than their allotted time frame.  Even as we transition into a hybrid learning schedule (in-person twice a week beginning Oct. 19), we will still be online for three of the five days per week and each class period will be about 65 minutes which is practically the same length as the online classes we are currently in.  When we are in-person these lengthy class periods will have a similar mental and physical toll on students since it can be presumed that technology will become more prevalent in the classroom while we avoid paper handouts.  
According to braincenters.com, 14-16 year olds on average can retain and focus on information in increments of approximately 48 minutes.  Furthermore, being forced to sit sedentary for multiple 75 minute periods can cause eye strain, carpal tunnel, migraines and spinal pain.   Research has linked sitting for long periods of time with a number of health concerns.  According to Mayo Clinic, these health concerns include obesity, increased blood pressure, high blood sugar, excess body fat around the waist and abnormal cholesterol levels. 
Students who are having difficulty digesting and understanding the materials presented online have fewer options to go over the materials in more depth. Although there is "Vita Plena time" (an hour before school to meet with teachers), this is often not one-on-one, and it is hard to zero in on specific issues with multiple people talking virtually.  Teachers might consider all tests to be "open note," but comprehension of an online test where one cannot write directly onto the test and oftentimes has to upload photos of his or her work is significantly lower compared to completing a test that is physically in front of you.       
Additionally, some students' computers may not have the capacity to withstand this large amount of screen time.  Computers or WiFi connections may crash at random times, causing students to miss vital information being shared with the class.  As a result, they have to self-teach  the material they missed in order to stay on top of the schedule most teachers outline on their Canvas pages.   This puts an enormous amount of responsibility on the student.  
Rather than the current e-learning model, LT should consider an approach that provides students with shorter class periods (50-55 minutes) and longer breaks between classes (15 minutes). This alternate model would include one full day off (as proposed in the first, but ultimately rejected, model) to allow students an opportunity to destress and work on their mental well-being.  We all understand that this is an unprecedented time, and e-learning is not going away anytime soon.  However, school administrators need to recognize the mental and physical toll this is taking on students. For this type of schooling to be successful, administrators should reassess the current model and solicit additional feedback from the students themselves so that the current schedule better meets their specific needs.  
Staff vote: 17-8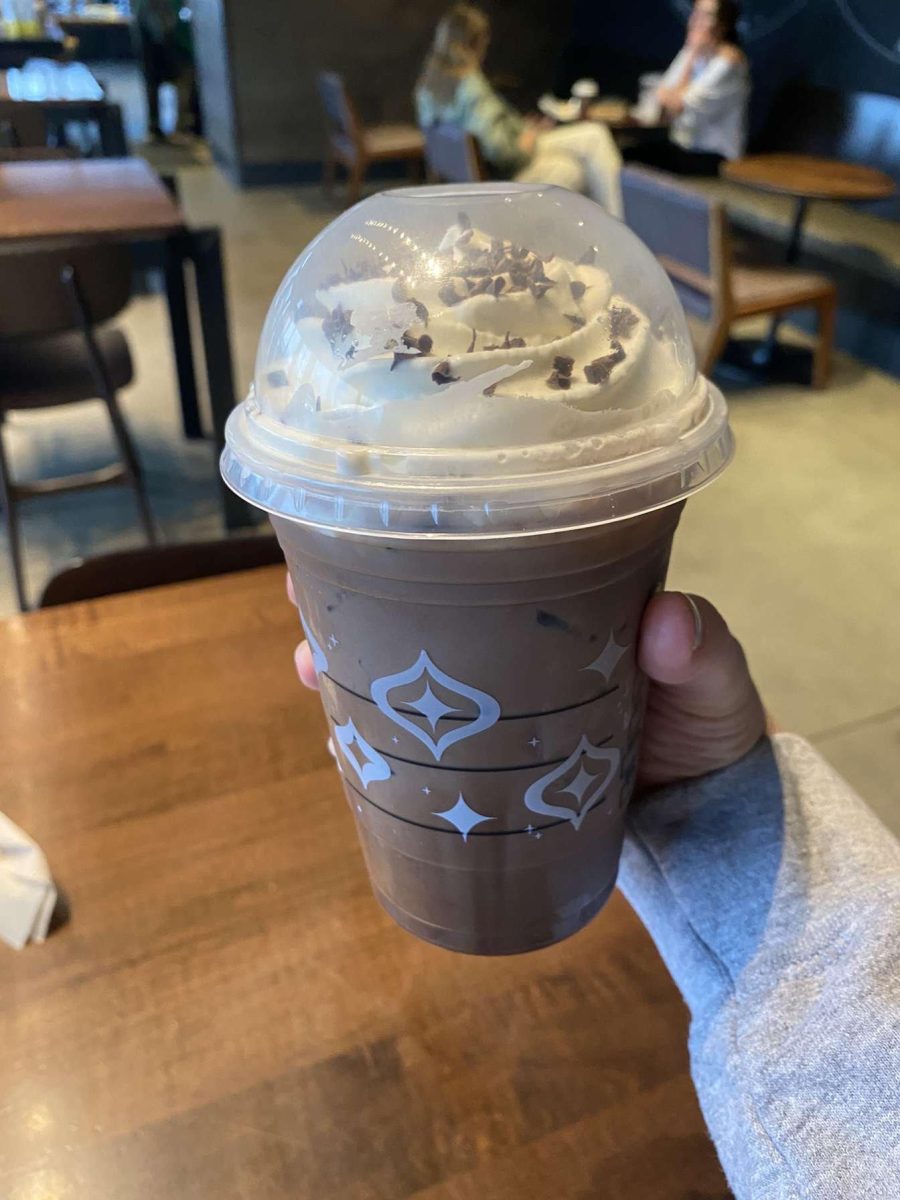 Maddie Walsh and Ava Hepokoski
December 5, 2023 • No Comments
As the holiday season approaches, many like to indulge in a seasonal drink from their favorite coffee shop. A popular drink during the holidays is the iced peppermint mocha...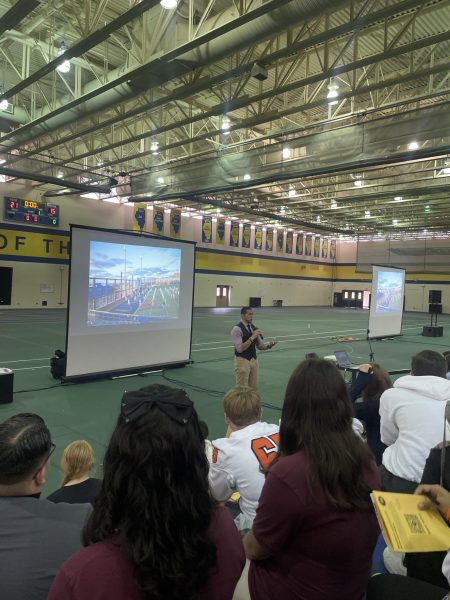 News Analysis: LT hosts IDSA convention
November 27, 2023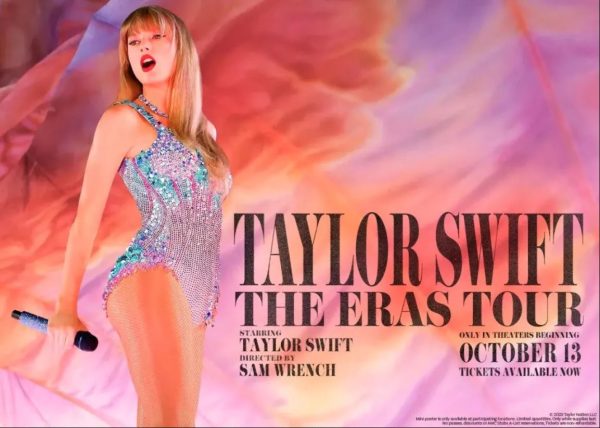 Eras Concert enters the theaters
November 8, 2023
Teacher's choice
October 31, 2023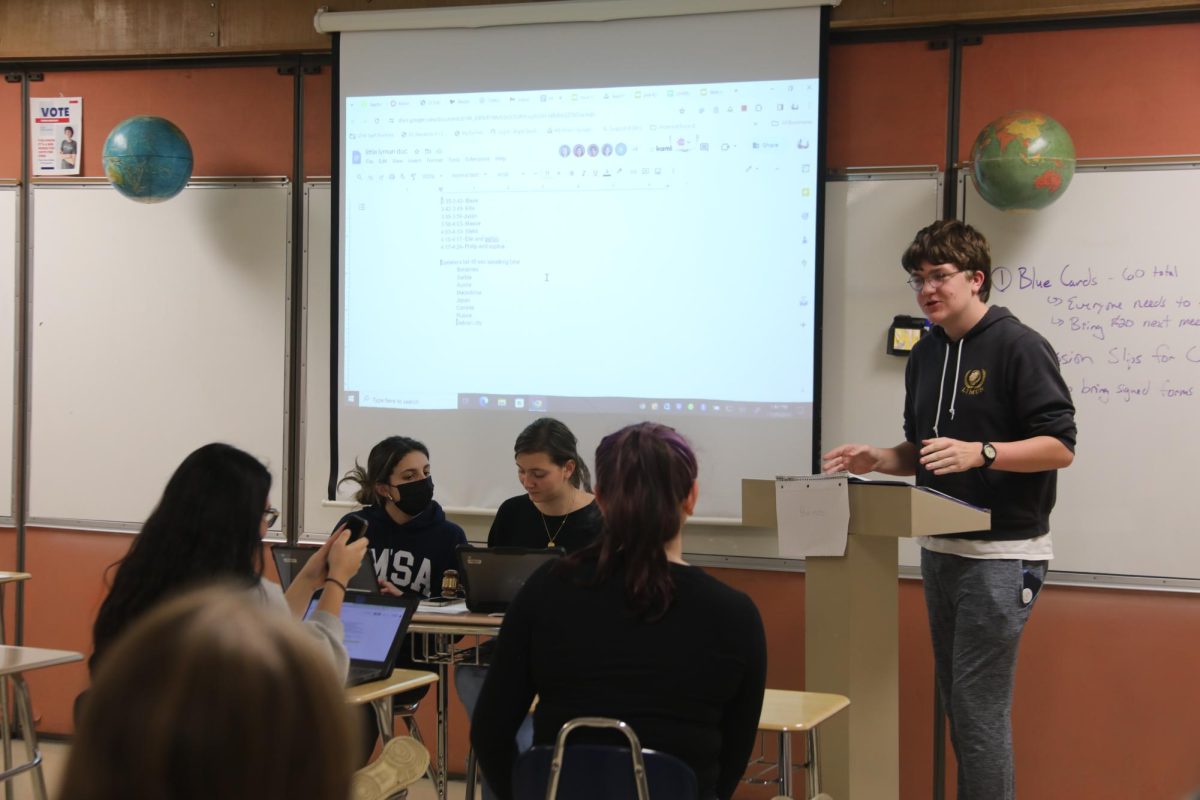 Naimah Arteaga , Reporter
Starting on Dec. 7, Model UN (MUN) will be staying in downtown Chicago for their international conference. Students will stay at the Fairmont Hotel overnight for four days...
Store gains media exposure
November 28, 2023
Spanish classes prepare for first Mexico trip since COVID-19 shutdown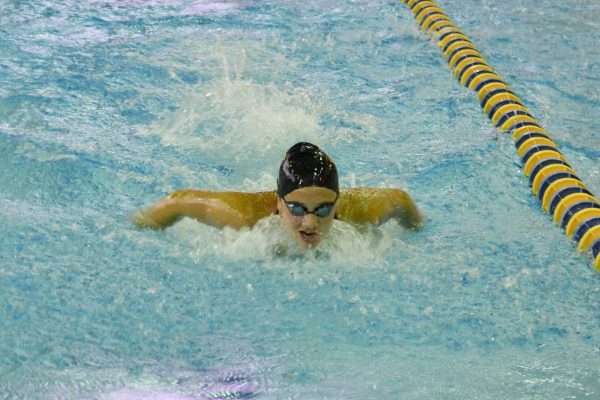 Girls Swim, Dive finish fourth in state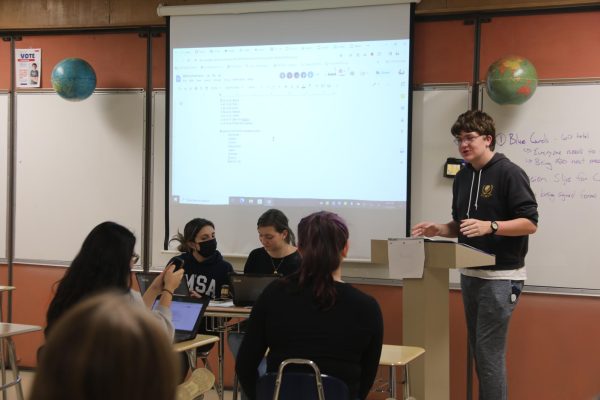 MUN attends largest annual conference in Chicago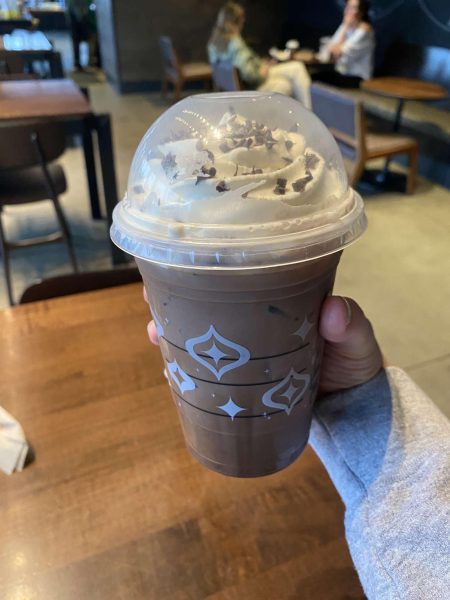 Who has the best iced peppermint mocha?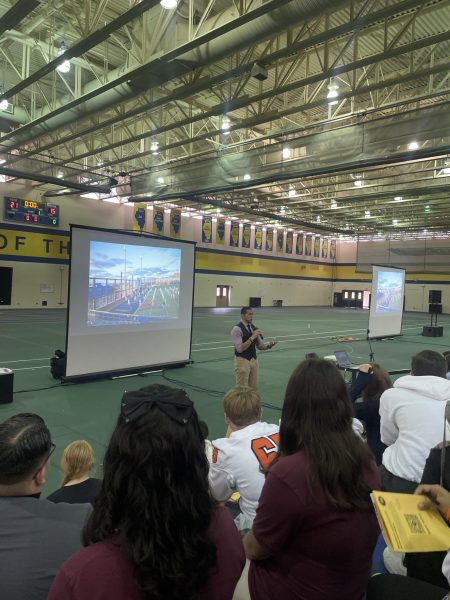 Language World Cup winners announced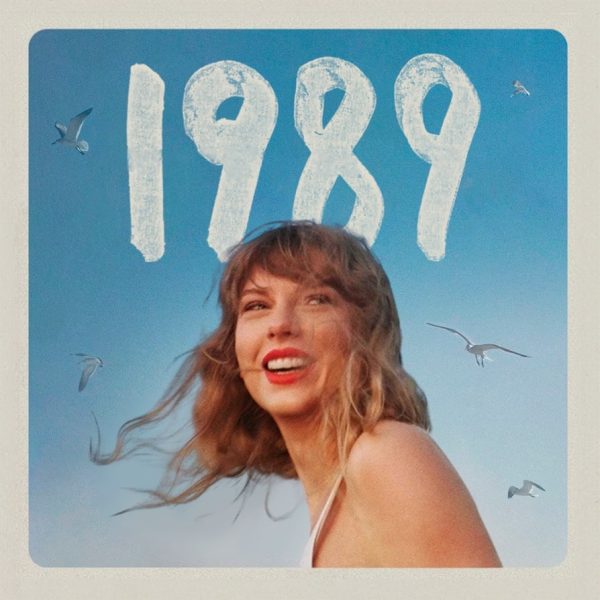 '1989: Taylor's Version' review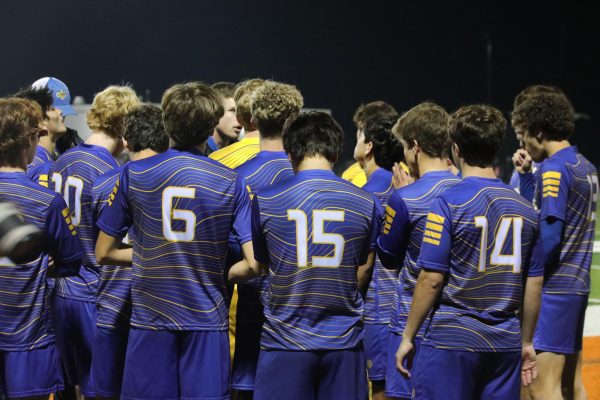 Boys soccer places 2nd in State
Community Advisory Council holds meeting
The voice of Lyons Township students for more than 100 years
Comments (0)
Cancel reply
Your email address will not be published. Required fields are marked *
EDITORIAL: Flexible is fair
Students deserve to have online options..
With online classes being a more common offering, students are embracing the newfound flexibility by learning in unconventional places. Photo illustration by Brennan Crowder.
We are about to conclude the most normal semester we have had in over a year. Although many of us have enjoyed being back in the classroom, some students took advantage of the online classes that were still available, and next semester, that's going to be much more difficult. 
The bottom line is that many students have adapted to a hybrid schedule, taking advantage of the eliminated commute times and flexibility. Next semester, 95% of classes will be held in-person, up from 82% this semester . This could be a problem for those who have become reliant on a more online-centered class load. 
Online learning can provide the flexibility that students with mental health issues, jobs and other responsibilities may need in order to succeed in school. We encourage the administration to keep 10% of classes online going forward to help afford students who need this flexibility. 
During the pandemic, mental health struggles were highlighted in higher-ed more than ever before. Virtual learning allowed us to attend classes while also giving students a break when they needed it. The ability to shut off the camera and take classes from a safe place at home gives students more freedom to take care of themselves. 
By keeping some select classes online, students can add this more accommodating option to their schedule as they see fit and hopefully excel in an environment that best suits their needs.
Virtual learning also provided increased flexibility for students who needed to attend jobs outside of school. Working and being a full time student can be extremely stressful and can hinder a student's ability to learn and succeed. By having online options, students would be able to take their classes from a different location or while on a break from work, rather than on campus. This can help with commuting times and lower the stress of juggling work and the life of a full time student. 
The working world has already implemented work-from-home policies, recognizing the advantages it brings for workers. During the height of the pandemic, 42% of US adults were working from home. Now, companies like Google and Apple have promised some workers that they can work from home long-term. 
These companies recognize that the flexibility afforded by remote work increases productivity and creates more ease when balancing work and home responsibilities. The University should take note from these industry leaders to give this type of freedom to students. 
We also ask that faculty continue to be kind and accommodating to students. This means more than a note to students understanding that times are tough — it means being open to listening to what students need and adjusting due dates and syllabi as needed. We thank the professors that have already done this and will continue to do so in the coming semester. 
Having an option to be online or attend a certain amount of classes virtually for students who need it would be a great way to supplement the lack of online options and help foster understanding between students and faculty. 
This kind of flexibility is not just an issue of convenience, but also an issue of equity. For those students who have to work part time to afford their education, rent and other expenses, having online options can make a huge difference in their lives.
Remote learning would help commuting students cut down on travel costs. For those who can't afford to commute or live near campus, this flexibility could help them make ends meet. There are so many financial impediments associated with pursuing a degree, and if universities can do something to help lower those costs, they should. 
Whatever a student's reasoning may be for needing online classes, we know that virtual learning has its benefits . A fair and equitable education should be the right of every student and we believe offering classes in a different medium can increase the likelihood that every student will have success in their education. The University has an opportunity to offer students a helping hand after a year and a half of interrupted life, and we encourage them to do whatever they can to make that possible. 
Have something to say about this? We're dedicated to publishing a wide variety of viewpoints, and we'd like to hear from you. Voice your opinion in The Beacon .
You May Also Like
STAFF OPINION: Higher-ed isn't learning — it's survival
by Austin De Dios
SUBMISSION: State of the Campus Address
by Emma Fuller
International Education Week: Events running until Nov. 19
by Brie Haro
Recent Articles
Clark Library hours extending during finals week
Deck the halls with lots of folly: a gift guide for college students
Pilots Weekly RoundUP: Week of Nov. 27- Dec. 3
Newsletters
The Daily Pennsylvanian
Our daily newsletter rounding up all of the top headlines from the DP. Get it Monday-Friday in your inbox. Free.
34th Street Magazine's "Toast" is a semi-weekly newsletter with the latest on Penn's campus culture and arts scene. Delivered Monday-Wednesday-Friday. Free.
Penn, Unbuttoned
Penn, Unbuttoned is Penn's only intentionally satirical newsletter, giving you your weekly dose of comedy from Under the Button every Wednesday. Free.
Quaker Nation
Quaker Nation is a weekly sports newsletter covering all things Penn sports. Delivered Monday mornings to your inbox. Free.
Recruiter's Row
Recruiter's Row is a biweekly recruitment newsletter that keeps you up-to-date on all things employment related. Get it in your inbox every other Wednesday. Free.
Print Edition of The Daily Pennsylvanian
Get our award-winning print editions of The Daily Pennsylvanian delivered to your doorstep every week.
The Weekly Roundup
Subscribe to get the week's top stories from The DP and beyond, meticulously curated for parents and alumni, delivered directly to your inbox.
I've already signed up
The Daily Pennsylvanian is a student-run nonprofit.
Please support us by disabling your ad blocker on our site.
Editorial | The lessons we should take from online class
After over a year of learning almost exclusively online, Penn students face the prospect of returning to in-person classes. This is welcome news to Penn students, many of whom expressed excitement about the prospect of in-person classes, while also displaying fatigue from online ones.
That doesn't mean online learning has been exclusively negative. Some Penn students have expressed appreciation for the positive aspects of it, citing online learning's flexibility as a valuable benefit. As such, Penn professors should take the aspects of online learning that are beneficial, such as recorded lectures, accommodations for COVID-19, and online exams, and implement them in in-person classes.
One of the benefits of online learning is that it isn't just live; it's often recorded. This allows for repeat viewing or catching up on content missed on a sick day. Students have expressed support for the recorded nature of online classes. Recorded courses also benefit professors, as it allows them to check up on students.
Admittedly, it might not always be possible to have recorded lectures, particularly in smaller, seminar-based classes. However, this could be accommodated through audio recordings of classes, or through a video conferencing feature.
SEE MORE FROM THE DAILY PENNSYLVANIAN EDITORIAL BOARD:
Penn reinstated its mask mandate. It's up to students to make sure it's successful
Today is Juneteenth — take a moment to understand its significance
Furthermore, online courses permit greater accessibility during periods of sickness, especially COVID-19. In the event of a positive COVID-19 test, students will have to quarantine regardless of vaccination status, likely missing multiple classes in the process. However, there is no clear, publicly announced protocol in place for academics if a student tests positive for COVID-19. Given this, students who do test positive would not fall behind only if there is some resource for them to learn online. These resources, in addition to coming in the form of online classes, could also come with greater access to course material prevalent during the pandemic.
Finally, professors should administer online exams. Online exams allow for greater student comfort , and as such, help prevent testing anxiety from interfering with recall of knowledge. This leads to a more accurate reflection of student understanding of course material. Of course, there are valid concerns regarding academic integrity, but through administering open-ended exams, online test taking could become a practical option.
In-person classes are a welcome addition to the fall semester. However, that doesn't mean that online classes were all negative. Professors should take these positives, and use them to enhance the academic experience of Penn students.
Editorials represent the majority view of members of The Daily Pennsylvanian, Inc. Editorial Board, which meets regularly to discuss issues relevant to Penn's campus. Participants in these meetings are not involved in the reporting of articles on related topics.
PennConnects
More like this.

EDITORIAL: Online learning does not equate to easier education
It's 7:30 a.m on a Wednesday. You wake up to snow-covered roads and the local news anchors reporting that school has been canceled for the day. Cue the sigh of relief, the burst of excitement and the snuggle back under your sheets.
That's what we're all yearning for, right? A break. A day off. Time to relax, stay home and forget about the responsibilities that await outside our homes.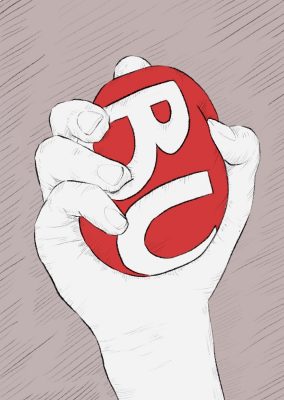 Constant uncertainty is a byproduct of the pandemic, making it so this nostalgic memory is one we can only dream of. We all wish we could pause the chaos, but it just keeps coming.
It's been raining the past few days in Boston, and we are even on the brink of our first predicted snowfall. Our hopeful wish is for the return of our beloved snow day, but unfortunately with online learning, it seems there is no longer reason to have the day off.
Our "break" is having class on Zoom. You don't have to walk across campus, get dressed up or sit in a stuffy lecture hall for an hour and 15 minutes.
However, it's those same accommodations that actually make online learning quite difficult.
Zoom fatigue is no joke. Staring at your computer screen for so many hours each day is draining, and it's all too easy to drown out your lecture by watching TikToks or getting a head start on other tasks. Even if you're fully applying yourself and doing your best to stay focused, it's simply not the same learning environment we are used to — and deserve.
This means we're not retaining information from our classes, and when it's time for a test or quiz, it's often difficult to administer them in an entirely fair way.
Some tests are strictly proctored, and a wrong glance of your eye can flag your professor of potential cheating. But, we can never underestimate a student's will to cheat if they really want to, and there are ways to get around these barriers.
Certain students will refrain from doing so, but still feel morally conflicted. If they choose not to cheat, they are still aware their classmates will be cheating. This disparity in ethics will cause more polarization in grades, and will affect class averages and potential grading curves.
Even if exams are open-note, they must now be substantially more difficult to compensate for the lack of pure memorization. Yet, hurriedly flipping through your notes during a timed exam is not a true testament to whether or not you understand the material.
This is all to say that we must look at the unique struggles we are facing this semester and acknowledge that online learning is not an easier form of education. If anything, it's more challenging and difficult for students.
Professors and Boston University administrators have the potential to devise innovative ways to help unburden students while we continue to navigate our relatively new form of education.
Our professors can help by re-examining our need for tests and quizzes, or altering the format so that exams promote comprehension rather than memorization.
The administration can contribute to our well-being by looking into alternatives for Spring Recess that don't incentivize travel.
It is laborious to re-do an entire academic calendar, but the Spring semester is going to feel like the longest semester of our lives without having a week off to just breathe and catch up on relaxation. Our retention of information and focus will be zapped once we get that far without a break.
Some professors may choose to suspend their courses or offer optional-work days during the week that would traditionally be Spring Recess, but if so, this must be a universal decision among faculty so every student is given equal access to a much-needed break.
The quality of students' work is sure to improve, along with perhaps our mental health, if we could all take a week mid-semester to stop staring at lecture notes on a screen.
Administration, please keep our mental health and mounting stress in mind as we head into the new year. If you could sprinkle in a few extra holidays — possibly even a snow day — maybe we could all once again get that familiar rush of warmth at the thought of getting just one extra day to take a breath.
Comments are closed.
Help us out by filling out our Readership Survey!
Support independent student journalism by donating to the FreeP here !
Get BU's headlines delivered straight to your inbox.
Latest opinion.

George Santos can't shed his theatrics | Not to Get Political But

Let me mansplain the issue with mansplaining to you | Tough Love

The U.S. history of gag rules is gag-worthy | Not to Get Political But

How to shine through seasonal depression | Editorial

Small step for Prada, giant leap for feminism | Data Driven
The daily free press.
Advertising
Terms of Use
Join Our Staff!
Board of Directors
Saved items
Carolina Coast Online
Carteret News-Times
Tideland News
The Talk Station
EDITORIAL: Virtual classrooms are the future of education
Sep 2, 2020
Copy article link
Online education or the virtual classroom are the new buzzwords in the education environment today as teachers, student and parents, responding to the government mandates about school operations, are coming to grips with new teaching techniques and new uses for technology. It's not easy as both teachers and students are discovering but all parties are showing a willingness to embrace what may become a new standard in education. But questions still need to be answered and there is little time allowed to do the research.
With an estimated 26 % of the county's public school students committing to total online education in lieu of a partial or hybrid classroom participation, this school year will be a good litmus test for virtual education. Arguably the final semester of last year's traditional school year, when students were sent home in March due to the pandemic, was questionably successful. Only as those impacted students matriculate through the educational system will the results be known. This time teachers and students are a little better prepared since they have that event to compare and correct. But there are still unknowns and concerns.
Among the unknowns is how well will the students attending class online handle their assignments and retain the information provided?
The Urban Education Institute at the University of Texas at San Antonio surveyed 2,000 teacher, student and parents from nine local school districts about their experiences during the spring semester of last year's traditional school year when students were sent home due to concerns about the coronavirus pandemic. That report notes that teachers are responding more positively to the virtual classroom than are the students.
Mike Villarreal, the institute's director, noted that "nearly all teachers had to learn new skills and new techniques and new ways of translating they did in the classroom online." And though 95% of the respondents had no prior experience, 91% felt they had gained the needed skills to do their job.
Students on the other hand were less positive about their experience with 64% reporting that they felt having learned less, 25% were keeping pace with what they would have learned in the classroom and 11% feeling they had actually learned more in the virtual environment.
There are other challenges now being identified such as the need for better infrastructure so that students can have easy and equal access to the virtual classroom. Too many regions of the county have inadequate internet connectivity which is now being addressed through a special grant to the county's Economic Development Foundation. And, as many parents have discovered, computers, particularly Chromebook computers, are hard to come by. Morehead City Walmart, as of this week, had no low cost computers in inventory.
Another concern is increased stress on students who have opted for online only program. One county student, appearing on the Monday evening radio talk show Youthpoints on the TalkStation WTKF/WJNC, noted that he is spending far more time on his computer and digital devices which leaves less time for other activities. In other communities, parents are complaining that the virtual classroom is promoting technology overuse and in one case a parent said their child is suffering from "zoom fatigue" referencing the use of digital learning using the Zoom interface.
Confirming the Urban Education Institute report, local teachers are embracing the challenges. News-Times reporter Cheryl Burke noted in a recent story that Morehead City Primary School Kindergarten teacher Norma Jean Gomez sends out videos twice daily, then does face-to-face reading groups. "It's a lot of work but I'm really enjoying it," she explained.
West Carteret High School Latin teacher, Michael McGinn likewise noted the extra work required for the virtual classroom but justified his effort noting, "I believe the future of education is online."
World events such as wars and industrial and scientific discoveries are quite often permanently disruptive. While it is questionable to seek a positive result from the current pandemic, the fact is we are seeing disruptive changes that will, in the long term, permanently alter how education is delivered. What is needed now is a willingness to embrace the opportunities. But first our educational leaders need to research the best teaching techniques and know the services required to provide the end product - a solid education.
There are lessons to be learned, figuratively and literally, but with little time allowed answers need to be determined quickly. The future of our students is dependent on handling this disruptive experience quickly and intelligently.
Post a comment as anonymous
[whistling]
[tongue_smile]
[thumbdown]
[happybirthday]
Your comment has been submitted.
There was a problem reporting this.
Watch this discussion. Stop watching this discussion.
(27) comments.
"Urban education institute". Ya lost me right there...let's just see how California is doing it and do it that way. They're always so avant-garde and fancy.
I told you. The government would decide this was the way to go, and this whole home schooling/ online would stick. There will be no reduction to our taxes for it of course but anything they can do to get and keep as much of our dollars, while having to do as little as work as possible is the way to go. It's all for the children, of course.
Virtual classrooms being the future will only work if the student is very motivated. If not, Asian countries will get even further ahead of us.
Looks like those UEIs are "experts" in equity among other buzz words in "urban" education with the granddaddy of them all probably being the University of Chicago working across country in as many as 31 states. Be glad we don't quite fit the "urban" definition. If their boards, consultants, etc have folks like BO, Duncan & the like you might wind up with the "expertise" like we saw at Parkland. Let's stick with our own experts like our new superintendent with strong attributes including elementary experience. Another expert with strong credentials is Joe Poletti. Believe he was IT Director before taking principalship at Croatan which of course has the reputation of being one of the best high schools in the state. As current principal at WCHS it's no surprise he's innovative & got the WCHS Virtual Academy online. Don't worry CCPS seems to be in good hands.
Also, Catherine Truitt running for Superintendent of Public Instruction has a very strong IT/virtual classroom background. I'd vote for her any time and especially at this particular time.
If virtual is the way education is going to go , I guess there will not be a need for teacher assistants , guidance counselors , nurses , school resource officers , assistant principals , food service staff and certainly not the buildings themselves . In fact it could all be done from a single building in Raleigh . Think of the savings !
Exactly! Can't wait.
Actually, there will probably be both for the foreseeable future. The main plus should be in relieving overcrowding of current schools thereby reducing the need for more & more buildings with the associated maintenance & upkeep. That savings alone is a major.
Ahhhh..dc...I completely forgot about the overcrowding claimed in the western part of the county (I believe). Wonder if the $$$ needed is going to change?
Seems it should but BOC & BOE probably still want gyms/storm shelters even if not more classroom space. Depending on how permanent that 26% plus or minus & mostly if not all virtual/home schools continue certainly should be determinative. Depending on how long this social distancing cuts into space/available seats, etc is a factor. Taking one new school out of the equation is obviously big bucks. There is still a lot of growth in the western end so another school may still prove to be necessary even with some 2,000 no longer in the classrooms on a full-time basis. Some of those still may participate in special classes, band, sports, etc. A lot for the decision-makers' future planning & execution. It would be nice after things return to "nornal" with normal distancing/seating to realize a substantial relief in overcrowding. Something to think about though is some or many if not all of that current 26% could decide to return to school at any time.
Agreed. Wonder if all "this" goes away if virtual public schooling will still be offered.
Yes, they will remain but to what degree is anybody's guess, Best I can tell there are currently three state "authorized" virtual schools in NC. NC Virtual Public School (NCVPS) with over 32,000 enrollees is run by the state & assume mostly state employees would run the school. Believe it exists mainly for students enrolled in a traditional brick & mortal school but for whatever reason don't have access to a particular course there. Then there are currently two "authorized" charter schools that are "virtuals" run by private entities. All of these "virtual" schools have limited enrollment one would assume. At least one of the two privately run schools offer scheduled face-to-face meetings & other activities from what I've read. According to one website one of them at least received a "D" grade by NCDPI at some point. It will be interesting to see how so many "home schools" will provide an adequate education to their children. They will probably run the gamut but I'd be concerned overall. Teachers & administrators of all the traditional brick & mortar schools are probably having a pretty tough time delivering a "part-time face-to-face & part-time virtual education" but they are also learning a lot from the experience. Obviously some teachers & administrators are more technology challenged than others but there are so many other obstacles. As in the general population technology has its pros & cons in education but in these troubled times it's providing something that's better than nothing. I'd suspect the WCHS Virtual Academy is one example of a traditional public school that's ahead of the game right now.
Virtual will still be offered as a hedge against private and church schools IMO . Will the virtual students be held to the same end of grade testing standards as the others ? How will they fare if and when they chose to go on to some form of college ? Will a 4 year degree change to a 5 or 6 year program because of remediation courses required to bring them up to speed ? So many questions to ponder and they all carry a price tag .
Whatever the future holds my thinking is anyone teaching or trying to teach K-3 including parents need to be capable & trained in the "science of reading" which is made up of the 5 pillars of reading. Supposedly less than 50% & possibly as little as 35% of public school educators have such training & capabilty. So, it's hard to believe many parents have such training & capability. Obviously, everything else is important but that is a minimal basic foundation in reading. In math I believe there was once anyway something called the Singapore model which was a successful model. From all the hoopla not sure that core math or core anything stuff is the way to go. When possible even elementary teachers need to be trained to be "experts" in their teaching subject areas especially reading & math. Maybe some or all could be experts in both but doubt it especially teaching math which many elementary teachers & administrators don't have a good grasp in teaching. Students who have received that reading & math foundation & have successfully progressed to high school should be mature enough to learn much on their own with support. If the right system is available most sixteen & 17 year-olds should be able to complete much of their junior & senior years virtually whether in a brick & mortar or otherwise. That has the potential for savings while eliminating so much brick & mortar along with the various associated cost. The more beyond that "virtually" the better taking advantage of the great cost of technology required of education & those paying for it nowadays.
Virtual instruction work okay for some, others not so much. Also, there are some courses that cannot be taught well from afar. For example, welding, mechanics, health care procedures, etc., cannot divorce themselves from hands on instruction and experience. In my current endeavor of machinist work, some can be taught on line, but actual experience is crucial. Additionally CNC machine can be taught on line, but actual setup and work needs to be done hands on. There is no substitute for hands on skill building. The idea that a medical practitioner can be trained on line is laughable at least, dangerous at best. This we see with nurse practitioners and physician assistants. We will in the future see the result of this approach in the mortality and morbidity rates; and insurance rates increases on malpractice. Entire on line education is a mistake. Time will show this fact.
I would like to offer a copy edit to Mr. McGinn's notion: the future of an "incomplete" education is online. I'd for some reason thought a Latin instructor would carry more of a traditionalist sentiment. But I guess I too can be fluent in Latin as long as I have Google Translate on my telephone set. Conjugation and etymology be damned, just type in English and copy/paste the Latin.
The prospect of a 6 year old or a 16 year old in front of a computer to regurgitate a lesson plan is a terrible shortcoming, not a "future." Online education is an ephemeral, paltry panacea to this pandemic, and school as we know it needs to return to "business as usual" as quickly as is safely possible. The virtual classroom carries a hollow ethos indeed, whatever that means.
Obviously all instruction requiring "hands-on" must be exactly that with K-12 & beyond. The most beneficial courses I ever took outside my primary career were a one-year Electrical Installation & Maintenance Course & a one-year Light Construction Course. They were of course primarily hands-on. Obviously, we use books for those subjects & most any learning. Online can substitute for books. What you can find on line on any useful subject doesn't hurt. Took enough computer courses in the past to know which were useful & which were a waste of time & money. The most useful for what I was doing or thought I might do or just wanted knowledge about were probably Networking & Cisco Academy. There is way too much K-12 & beyond education money spent on computer & Internet technology not to use it when possible. K-3 or maybe K-5 needs as much face-to-face as can be mustered.
This virtual classroom thing is only going to Increase the Inequality in our education system . The gap between the haves and the have nots will only increase . IMO .
Dc. Although I'm old we do have a child in kindergarten and you are exactly correct. I am no teacher especially the minutiae of the English language. My wife and i are regrouping.
It is already very evident that our child does much better in a classroom than at home. Maybe it's just our situation but she needs a classroom.
While talking with my sister-in-law, who is a teacher in another part of NC, I got the impression that Virtual teaching/learning seems to be a joke.
We should try some kind of arrangement to get more teachers and students in the same room. Why? Because Video Conferencing just isn't the same as face-to-face learning.
It is not easy to teach in a physical classroom one day and turn it into a virtual classroom the next.
Students may be in a private room of their homes or they may not, depending on how big their family is. May have lots of distractions. Same for teachers. Teachers may have roommates or live in a small studio apartment with limited workspace.
Teachers and students may have questionable Wi-Fi. We've all experienced Wi-Fi issues.
Teachers have less control over student engagement.
Some school districts, not sure about Carteret County, have dropped letter grade policies, in favor of pass/fail. Students could be less motivated to learn more.
Just seems to me that in person schooling is an important part of our community, offering a supportive learning environment for students while enabling parents and caregivers to work.
If talking nationwide & achievement gaps all the face-to-face & money you're willing to provide won't matter the way those controlling/dictating it all have approached it. It's been tough for working parents especially lower grades. Based on the stats it seems the young ones are safest in class as it relates to virus & they need the face-to-face most as previously stated but parents' safety concerns are certainly understandable. Obviously, there's plenty of downsides for education & all other facets of life with this Chinese Communist Party Virus & we should never forget it. Wasn't that long ago that school shootings & how to prevent them, student, & school safety & funding it were the biggest issues. Know a young lady working on her master's who says she prefers classroom interaction versus virtual. Up sides may be safer environment, much less travel, flexibility in studying times, etc.
According to another article herein county tax revenue way up & highest ever for July. Wonder how it will be spent? Will education benefit?
Something y'all might what to consider just for the sake of discussion are two very important issues among many in so-called "education". This country is in a dire situation. It's NOT between Trump & Biden. It IS between Civilization & Anarchy. This will affect "education" more than whether it's delivered face-to-face or virtually especially when it comes to young minds. Think about too under our far left "education" system teachings such as "critical race theory" & "white privilege". Don't know about you but unless I'm sitting in the classroom nowadays to know first-hand what these students are being exposed to I might could have a better handle on it all virtually.
Excellent article in the news this morning by Nick Sandmann. Everyone should read it.
I read it, dc. He's spot on. Republicans are discriminated against more these days than black folks.
Dc. I've been tossed out of several schools in cc when my older children were coming up for just that reason. When a parent goes in and respectively asks about their childs curriculum and gets treated like a malcontent...of course it always escalated. All i ever wanted the schools to teach my children was the 3 r's. I would handle history and the government stuff. Luckily I coached basketball with the dare officers on duty at the time. So it wasn't so bad on me. The school admin on the other hand were terrible most of the time.
Welcome to the discussion.
As a privately owned web site, we reserve the right to edit or remove comments that contain spam, advertising, vulgarity, threats of violence, racism, anti-Semitism, or personal/abusive/condescending attacks on other users or goading them. The same applies to trolling, the use of multiple aliases, or just generally being a jerk. Enforcement of this policy is at the sole discretion of the site administrators and repeat offenders may be blocked or permanently banned without warning.
Latest e-Edition
To view our latest e-Edition click the image on the left.
Most Popular
Higher auto,motorcycle insurance rates take effect today in NC
Squatter shoots Hostess House owner, himself following standoff
Police standoff in motion at Hostess House in Newport
East Carteret graduate comes back to restore local island
Harkers Island Bridge slated to open Friday
Shuckin Shack owner pleads guilty to state tax charges
Carteret, Onslow duo face drug charges
County BOE adopts early 2024-25 calendar that defies state law
Port dredging underway, sand to go on Atlantic Beach strand
Area Death Notices - Nov. 29, 30 & Dec. 1
LETTER TO THE EDITOR: We no longer live in a free society (7)
LETTER TO THE EDITOR: The cost of Iranian appeasement (6)
A double-edged sword: North Carolina expands the fight against fentanyl (5)
LETTER TO THE EDITOR:Anti-Semitism is alive and well (5)
LETTER TO THE EDITOR: Using Artificial Intelligence (4)
Commentary: The Senator makes surprising decision, modern fable (4)
Inlet Inn's chaotic history with town chronicles Beaufort's financial missteps (3)
Police standoff in motion at Hostess House in Newport (3)
Atlantic Beach Council tables approval of causeway plan (3)
EDITORIAL: Parents Bill of Rights requires the parents (3)
LETTER TO THE EDITOR: An unpredictable election (3)
EDITORIAL: NC Democrat party procedure, Jewish caucus need not apply (3)
Three-judge panel to hold hearing Thursday in Cooper's election board lawsuit (3)
Cooper throws hat into N.C. House race (3)
LETTER TO THE EDITOR: A Day of Infamy forgotten? (3)
In election's wake, resignation (2)
Higher auto,motorcycle insurance rates take effect today in NC (2)
Sugarloaf Island protection effort underway in Bogue Sound off Morehead City (2)
School board approves policy updates related to parental rights law (2)
Post-Overdose Response Team responds to multiple calls since its creation (2)
EDITORIAL: A Presidential Proclamation to bind a nation divided (2)
Carteret, Onslow duo face drug charges (2)
Judge rejects injunction in Earls' federal First Amendment lawsuit (2)
EDITORIAL: Cooper misuses state's economy to promote his social agenda (2)
Deadly deer disease found in new county in North Carolina, state agency gives guidance (2)
Atlantic Beach names new police chief in David Clifton of N.C. Highway Patrol (2)
Morehead City's Sugarloaf Island restoration project begins (1)
Town is in hunt for an attorney (1)
Ex-Prime Minister David Cameron makes shock return to UK government as foreign secretary (1)
Demolition of two houses begins on Hatteras Island beach (1)
4 found dead near North Carolina homeless camp; 3 shot before shooter killed self, police say (1)
Name of alleged Walmart shoplifter released in Swansboro to dispel rumors of "active shooter" (1)
Sen. Sanderson visits Hope Mission (1)
West boys overcome 13-point deficit to beat East 58-55, run winning streak to five over Mariners (1)
N.C. Coastal Federation gets $250,00 grant from state employees' credit union (1)
Eating less meat would be good for the Earth. Small nudges can change behavior (1)
Visit 'National Lampoon's Christmas Vacation' fundraiser for Misplaced Mutts (1)
Cape Carteret Turkey Trot set for Thanksgiving morning with registration still open (1)
UNC, Duke not the only schools that can play basketball in this state (1)
Croatan boys roll in season opener 84-69 over South Lenoir with five players hitting double figures (1)
Netflix's 'Outer Banks' filming impacts ferry schedules (1)
Congressman Murphy speaks to Morehead City Noon Rotary (1)
Commentary: NCGA budget could end up costing state taxpayers (1)
Health officials report increase in communicable diseases in 2022 (1)
EDITORIAL: Lack of medical services puts Medicaid in critical condition (1)
EDITORIAL: Solving problems begins with dialogue at the table (1)
Craven County man gets jail time for cruelty to animals (1)
NC By Train breaks more records (1)
Big Rock Foundation donates record setting amount on Giving Tuesday (1)