Homework Diaries: A Deep Dive into Their Role in Primary vs. Secondary Schools
The evolution of homework diaries mirrors the progression students make from primary to secondary school . These indispensable tools transform in complexity and purpose, just as students' academic demands and capabilities grow. Here's how homework diaries differ and prove essential at each educational stage.
The Role of Homework in the Curriculum and Beyond
The role of homework in the educational landscape extends far beyond mere academic reinforcement. Homework diaries, in particular, have emerged as pivotal tools in this context. These diaries not only help students organise and prioritise their assignments but also foster skills like time management, responsibility, and self-discipline. As students jot down tasks in their homework diaries, they're not just keeping track of schoolwork; they're cultivating habits that will benefit them in the curriculum and in life beyond the classroom. The significance of these diaries underscores the evolving nature of homework and its broader implications for holistic student development.
Purpose and Significance of a Homework Diary:
Homework, while often seen as a mere extension of schoolwork, serves profound roles that resonate beyond the classroom:
Reinforcement of Curriculum Content: Homework provides a platform for students to revisit and delve deeper into the curriculum content they've encountered during school hours. This reinforcement not only solidifies their understanding but also enhances the retention of key concepts.
Skill Development: Homework transcends curriculum confines by fostering critical life skills. It cultivates attributes like discipline, responsibility, and perseverance, ensuring students are equipped for challenges both inside and outside the academic sphere.
Feedback Mechanism: Assignments extend a two-way communication channel. While students get to practice and internalize the material, educators receive insights into individual comprehension levels, facilitating tailored instruction.
Building Independence and Critical Thinking: Tasked with problems to solve away from the immediacy of the classroom, students learn to trust their instincts, seek out resources, and refine their decision-making skills.
Preparation and Anticipation: Homework often serves as a bridge to upcoming lessons. Preliminary tasks familiarise students with new topics, ensuring they step into classrooms with a foundational understanding, ready to absorb more.
Customising Homework with Diaries:
With the pivotal role that homework plays in academic development, it's essential to manage and organise it effectively. Understanding how to make a homework diary can be a crucial first step. Homework diaries, whether tailored for primary or secondary students, serve as invaluable tools in this endeavor.
Primary School Homework Diaries: Building the Basics
Primary School Homework Diaries play a crucial role in laying the foundational skills for young learners . These diaries are more than just tools for tracking assignments; they're instrumental in building the basics of organisation, time management, and responsibility. From the earliest stages of education, when students begin to record their tasks in these diaries, they're introduced to the discipline of planning and the satisfaction of task completion.
As they navigate through their primary years, these homework diaries serve as a constant companion, guiding them in their academic journey and instilling habits that will benefit them throughout their educational trajectory. The emphasis on Primary School Homework Diaries underscores the importance of starting strong in the realm of academic organisation and responsibility.
Characteristics:
Simplicity at its Best: Primary homework diaries prioritise ease of use, with an emphasis on straightforward task recording.
Visual Appeal: Engaging designs, combined with vibrant colors, cater to young students, making the diary an appealing and inviting space.
Parental Connect: Dedicated sections for parental comments build the bridge between home and school from an early age.
Reading Records: Track a child's reading progress, ensuring consistent growth and a love for literature from a young age.
Schedules: Organise the week ahead, helping students anticipate important dates and build routines.
First Step to Time Management: A homework diary can play a pivotal role in introducing young students to the principles of scheduling and task prioritisation.
Strengthening the Home-School Bond: With sections specifically for parents, the diary fosters collaboration, deepening the family's involvement in the child's education.
Cultivating Consistency: At this impressionable age, students are introduced to the importance of regular routines and responsibility.
Primary School Homework Diaries are not just a means to record assignments but a comprehensive tool that aids in the holistic development of a child. From instilling the principles of organisation, time management, and responsibility to strengthening the bond between home and school, these diaries are essential in laying a strong foundation for a child's future. Moreover, the visual appeal, parental connect, and additional features like reading records and schedules make it an inviting and functional tool for both students and parents.
As children navigate through their primary years, the homework diary becomes a constant companion, guiding them on their academic journey and helping them cultivate habits that will benefit them throughout their educational trajectory and beyond. Therefore, the emphasis on Primary School Homework Diaries is not just about academic organisation; it is about shaping the future leaders, thinkers, and innovators of tomorrow
Secondary School Homework Diaries: Steering Towards Independence
Secondary School Homework Diaries play an indispensable role in guiding students towards greater independence and maturity . As adolescents transition from primary education, the challenges they face become more complex, and the need for organisation and self-management intensifies. A homework diary is not just repositories for assignments; they're compasses that steer students towards self-reliance and proactive learning. By consistently using a homework diary, students cultivate the ability to plan, prioritise, and execute tasks with minimal supervision. They also develop a deeper understanding of their learning styles and academic strengths.
A Secondary School Homework diary are not just tools but catalysts, propelling students towards a future where they're equipped to navigate the complexities of higher education and the world beyond with confidence and autonomy.
Detailed and Defined: Secondary homework diaries come equipped with intricate sections for assignments, deadlines, and reflective notes, catering to the multifaceted academic requirements of older students.
Streamlined by Subject: Segregated task sections based on different subjects allow students to keep a clear and organised academic view.
Growth and Feedback Loop: Designated space for noting down learning objectives and areas where feedback is needed, turning these diaries into comprehensive tools that promote academic growth.
Schedules: Detailed week-to-week or month-to-month schedules help students manage their growing list of commitments, from club meetings to exam revision sessions.
Mastering Time Management: With intensifying academic demands, a homework diary act as students' personal assistants, honing their scheduling and prioritisation skills.
Evolving Ownership: The advanced features in secondary homework diaries empower students to take more control over their learning trajectory.
A Prelude to Tertiary Education: Serving as foundational tools, these diaries prep students for the rigors and responsibilities they'll encounter in higher education.
In summary, Secondary School Homework Diaries are more than just organisational tools ; they are catalysts for personal and academic growth. As students transition into adolescence, the challenges they face extend beyond the classroom, requiring a higher level of organisation, self-management, and proactive learning. The detailed and defined sections, subject segregation, and spaces for reflection and feedback in these diaries, not only help students manage their growing list of commitments but also empower them to take ownership of their learning trajectory. This, in turn, prepares them for the rigors and responsibilities of higher education and beyond.
Ultimately, by consistently using a homework diary, students are equipped to navigate the complexities of their academic journey with confidence and autonomy, laying the foundation for a successful future. Therefore, the emphasis on Secondary School Homework Diaries is not just about managing assignments; it is about empowering students to become independent, proactive learners, ready to face the challenges of higher education and the world beyond.
The journey from primary to secondary education is marked by significant changes in academic demands and student capabilities. Homework diaries play a crucial role in this transition, evolving in complexity and purpose to meet the dynamic needs of students at each stage. From fostering foundational skills like organisation, time management, and responsibility in primary students, to steering secondary students towards greater independence, proactive learning, and preparation for higher education, homework diaries are indispensable tools for holistic student development.
We understand the importance of these diaries and are dedicated to crafting fully customisable planners and homework diaries that align with your school's unique requirements and ethos. By investing in tailored homework diaries, schools can ensure their students are equipped with the tools they need to navigate the academic landscape successfully and develop essential life skills that will serve them well beyond the classroom.
In a world where academic success is intertwined with personal development, the role of homework diaries cannot be overstated. They are not just tools for recording assignments; they are catalysts for growth, guiding students towards a future where they can confidently navigate the complexities of higher education and the world beyond. Invest in your students' success by choosing customised homework diaries that reflect your school's values and support your students' unique needs.
Empower Students with Customised Homework Diaries!
We recognise the distinct needs of every educational institution. Understanding that one size doesn't fit all, we specialise in crafting fully customisable planners and homework diaries tailored to your school's unique requirements.
Health and Wellbeing
Help & Guides
News and Views
Primary Education
Resources for Teachers
Secondary Education
Special Needs Education
SUBSCRIBE NOW
Sign up now for our newsletter to keep up to date with all our products, news and blog posts
First Name *
Last Name *
I Agree for The School Planner Company to use information provided for marketing communication purposes.
Phone This field is for validation purposes and should be left unchanged.
Your Free Sample Pack
" * " indicates required fields
Step 1 of 3 - About You
* The School Planner Company to use the information provided for quote and order processing, account management and marketing communication purposes. We will not share your data with any third parties. For further details please view our privacy policy .
Your free MATs Sample Pack
Request a trial.
Step 1 of 2 - About You
No-Obligation Proof
Request a call back.
Diary - Homework Management 4+
A smart way to manage tasks, william taylor, designed for ipad.
3.9 • 15 Ratings
Offers In-App Purchases
Screenshots
Description.
Diary is the smart way to manage your homework. Each day Diary schedules tasks you should do and how much time you should spend on them, making it the easiest and simplest homework management app. You can also add tasks from your computer. Adding assignments has never been easier with Diary's automatic subject detection and automatic reminders. You can also add subtasks to manage big assignments as well as add images. Diary records statistics about your homework, allowing you to see what subject is giving you the most homework, how much time you are spending on tasks, and which subject you are spending the most time on. Never forget homework again - download Diary now! You can subscribe to the Homework Pass to unlock advanced features and remove ads. You can subscribe on a weekly, monthly or yearly plan. Subscriptions will automatically renew with the same amount initially paid unless canceled within 24-hours before the end of the current period. Your account will be charged for renewal within 24 hours prior to the end of the current period. You can cancel anytime with your iTunes account settings. Any unused portion of a free trial will be forfeited if you purchase a subscription. Payment will be charged to your iTunes Account at confirmation of the purchase. Subscriptions are managed by you and auto-renewal may be turned off by going to your Account Settings after purchase. You can find our Terms and Conditions here: https://diaryhomework.app/termsandconditions.html
Version 1.1.0
- Dark mode support - Sign in with Apple support - Minor visual changes - Bug fixes
Ratings and Reviews
Great app, some suggestions.
Really awesome concept, just got it so can't really say how it performs, but right off the bat there were some things I wish were different. Here are just a few suggestions: 1) for the amount of estimated time of homework on the home page, it would be nice if it could show it in hours/min. Like you don't hear people casually saying "I have spent 120 min on hw today" 2) also it would be nice if you could set what time the assignment is due. Sometimes I have two assignments due in one day, but one may be in the morning before class, and the other may be due at the end of the day at 11:59pm. That makes a huge difference in terms of priority. 3) also another minor thing is maybe to be able to set which class is a bigger priority. For example some teachers/classes are more strict on deadlines than others. 4) one more thing, it would be nice to be able to actually put in what time specifically in my schedule is free, i think it would be more effective in reminding me of when to do my homework. Sorry for the long review but I really hope you read this and take these suggestions into account! Thank you for this app!
Developer Response ,
Hey, Thanks for all of these suggestions - I will work on making these for a future update. - Will
Helpful app
I recently downloaded this app and so far I LOVE how the app splits up your work for you. It's awesome. However, I feel like I have to partner it with another homework app to really get a good planning system because some of the cool features that drew me in were for pro. Also can you please add a color coding system and an event calendar. It would also be awesome if you could set a time for the due date as well. Thanks
Lost over 100 assignments
I have written over 100 assignments for each class. The next day I go to check what I have to do and everything was reset back to normal. Lost everything.
App Privacy
The developer, William Taylor , indicated that the app's privacy practices may include handling of data as described below. For more information, see the developer's privacy policy .
Data Linked to You
The following data may be collected and linked to your identity:
Data Not Linked to You
The following data may be collected but it is not linked to your identity:
Privacy practices may vary, for example, based on the features you use or your age. Learn More
Information
Homework Pass $0.49
Homework Pass $1.49
Homework Pass $15.99
Developer Website
App Support
Privacy Policy
More By This Developer
Speed Player for Safari
Groups - Random Team Generator
Roman Numerals Converter Easy
Terrific Times Tables
Dash View for Tesla Cars
You Might Also Like
TV Remote: Universal Control
Space - fonts for Instagram
Omega AI Chat-Ask Anything
Smart Alarm Clock - Alarmer
- (Dash) Transparent
Picture Scan: PDF Scanner
Printed Planner Solutions for Schools
Our school planner range includes 8 planner options to suit all schools, student age groups & teachers..
Secondary School Planners
A range of 4 distinctive personalised school planners for secondary school students. bold, informative & inspirational..
Sixth Form School Planners
Two school planners tailored to sixth form students, containing a wealth of ucas and life-after-school information..
Bespoke School Planners
If you would prefer a unique school planner, choose from templates or let us design your school planners from scratch..
Primary School Planners
Our primary school planners contain reading records and spelling lists designed to support ks2 pupils..
What Sets Boomerang Planners Apart?
Our school planners are full of relevant content that informs, educates & inspires - there's nothing like them, boomerang homework diaries.
Boomerang homework diaries, as well as recording homework and developing time management skills, contain a wealth of content, designed to support teaching and learning.
We work to stimulate student interest as well as assisting in the meeting of judgement criteria set by Ofsted: specifically spiritual, moral, social and cultural development, promoting pupil safety, preparing pupils for employment and helping to create a positive ethos. They also include:
The week-to-view calendars in our homework diaries highlight key relevant historical events and contemporary domestic and global dates of interest.
All of our 2016/17 secondary and sixth form homework diaries feature an introduction page to what we call Carpe Diem – directing students to an online directory of amazing opportunities, initiatives, competitions and events designed for young people in the UK.
Our 16+ range of homework diaries contain an official UCAS advice section including key dates for the university application process as well as more in-depth advice on preparing Personal Statements.
We've included a useful 'What Next' section for alternatives to life after school as well as information on work experience and further education..
Our 2016/17 Secondary Design homework diaries feature bold, colourful page designs inspired by 12 ancient, traditional + tribal art styles from all over the globe.
Growth Mindset
For 2016/17 working with our consultant expert Elizabeth Holmes, we are exploring the ground-breaking concept of Growth Mindset. We've also teamed up with advocates of the Growth Mindset from Dame Kelly Holmes to Sir Ben Ainslie to feature inspirational biographies in our homework diaries.
Primary Homework Diaries
Academic Student Planners
16+ Student Planners
Student Pocket Planners
16+ Student Pocket Planners
Bespoke Student Planners
Teacher Planners
Other school products you might like.
Leavers Hoodies
What would you like to do now?
Request a call-back.
Let us know a convenient time to talk & we will call you back. Send us a message or give us a ring on 01252 368 368.
Request a sample
If you would like one of our samples then just let us know. Send us a message or give us a ring on 01252 368 368.
Request a quote
Let us know what you are after & we will give you a quote. Send us a message or give us a ring on 01252 368 368.
Natalie Merrick, Round Oak School
Fiona Mortimer, The Regis School
Other Pages
Latest blog posts
Get in Touch
If you would like to discuss anything or if you have any questions, please contact the team:
Boomerang Ed Ltd. Manor House, Manor Park Church Hill, Aldershot Hampshire, GU12 4JU
01252 368 328, send us a message.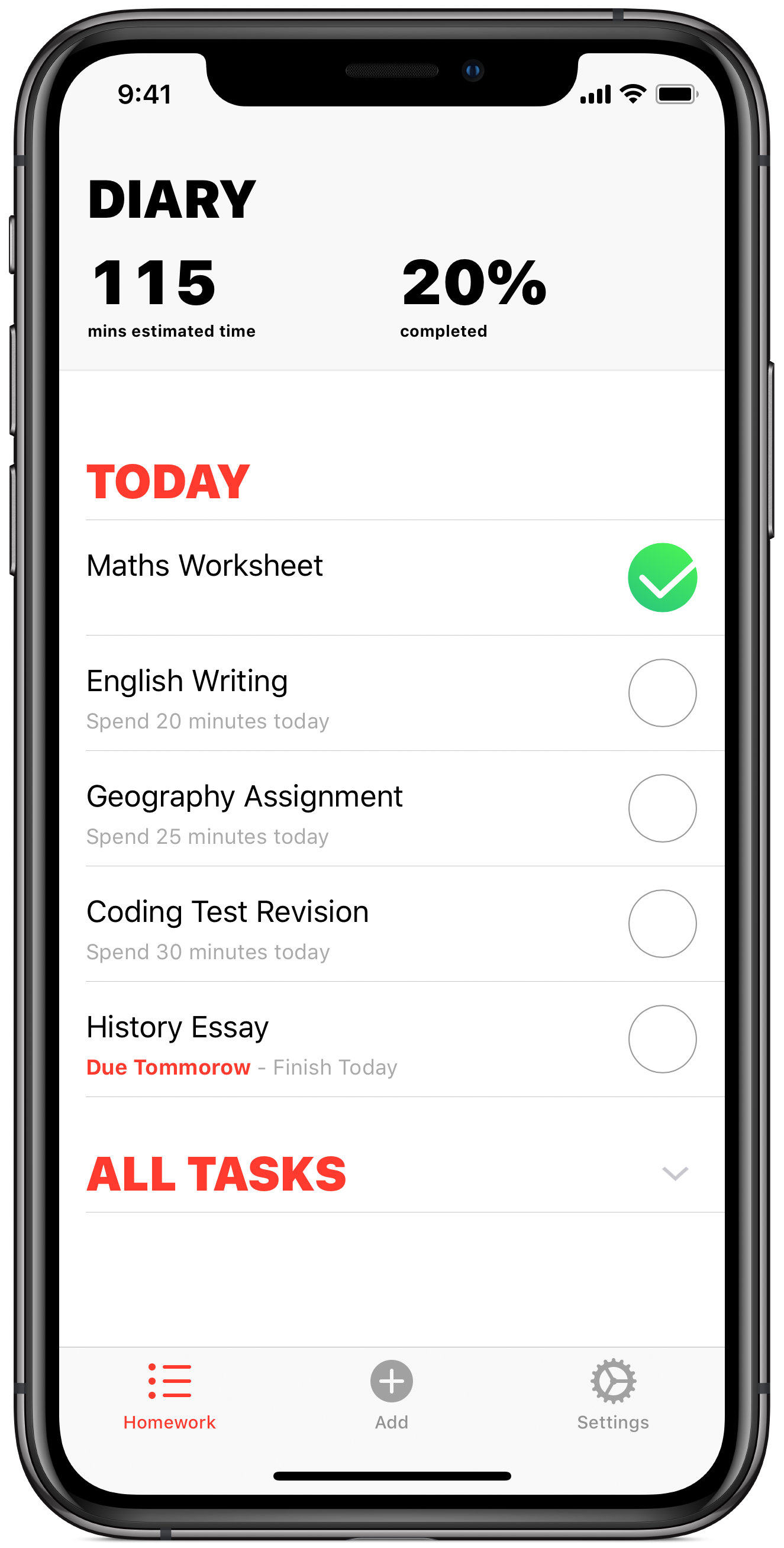 Manage your homework smart.
Maths worksheet, spend 25 minutes today, spread out your homework., get automatic notifications..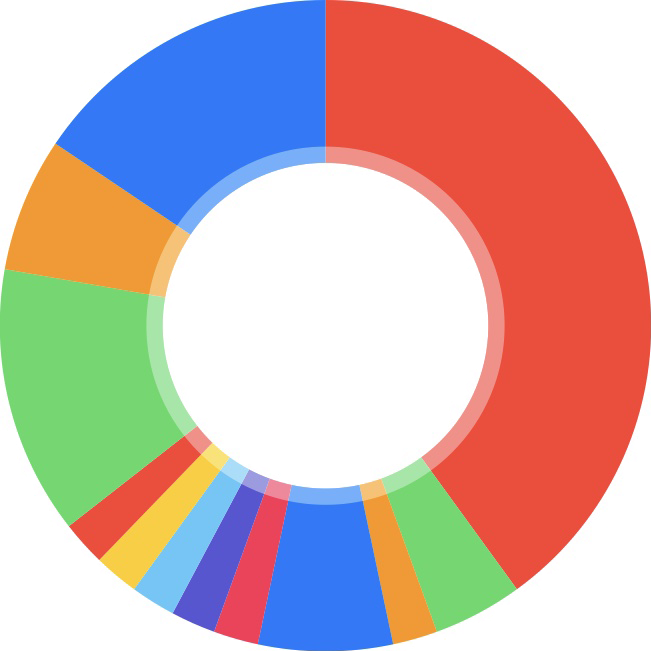 Discover great statistics.
Add tasks on your mac..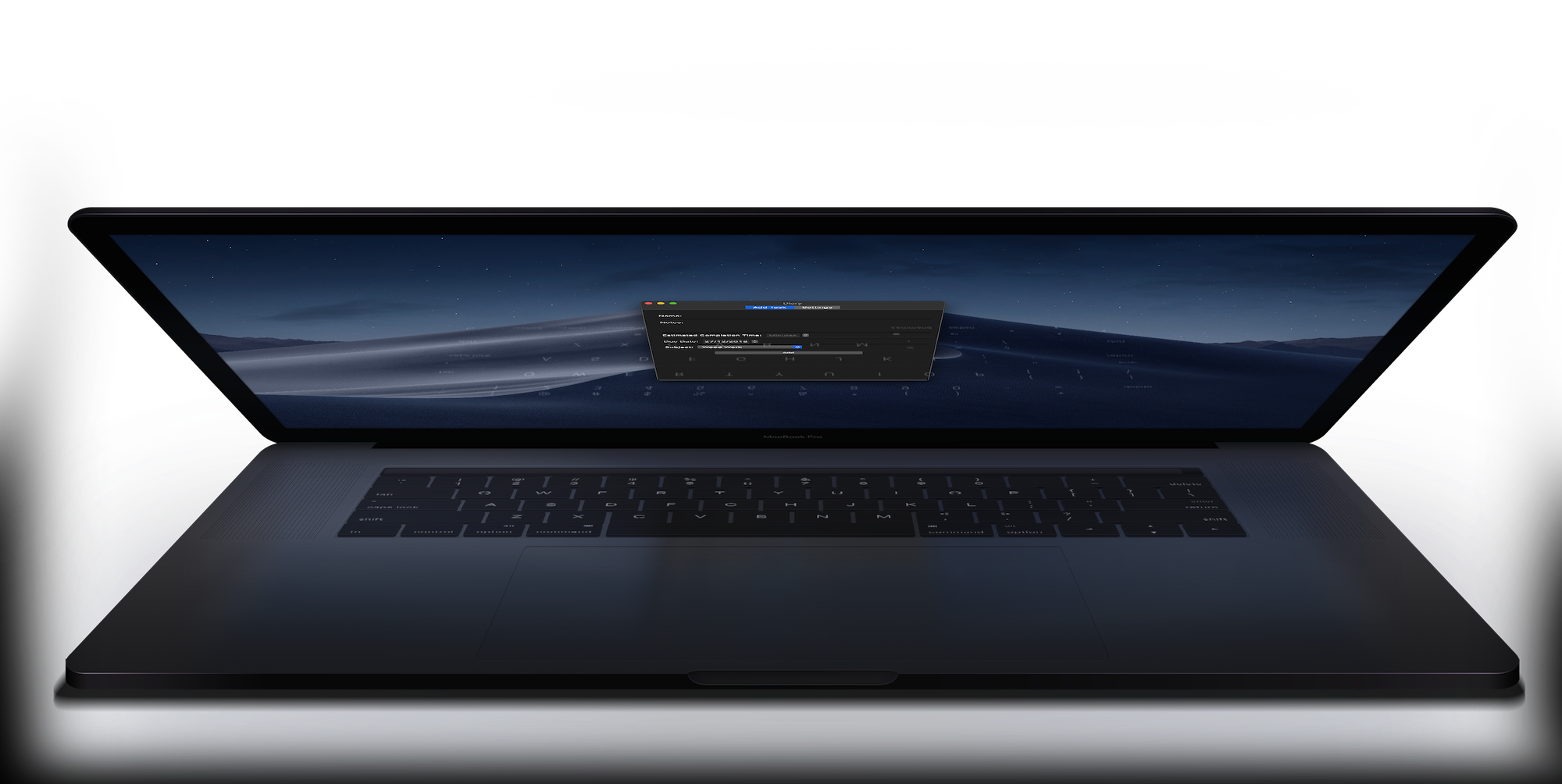 It's just a wonderful app! Matt
The simplicity of the app and the user friendly interface ... has made me a more organised person. All up, this app is fantastic! Alex
iOS App Store
macOS App Store
Terms and Conditions
Privacy Policy
&copy WT Tech 2019
Why and how we use learning diaries
Updated: Mar 16, 2022
Including some examples
For teachers.
#learningdiaries #reflection #selfmonitoring #metacognition #motivation #material #examples
By Julia Klug
Learning diaries promote reflection on learning and as we know, reflection is a crucial part of self-regulated learning in the action and – behold – reflection phase. Reflection even has its own phase named after it. Reflection is necessary for competence development in any field, also for ourselves as teachers. Learning diaries can help us to reflect upon our actions, they structure and guide us in reflection. But wait! Reflection in learning diaries is not only beneficial for competence development, but also for motivation, behavior and transfer.
Here is a short overview on why and how we could work with leaning diaries at school.
The WHY of using learning diaries
Let me illustrate the ways in which learning diaries are beneficial for learning [1] :
When our students (and ourselves) reflect upon their actions and especially about what they have learned, they can recognize even little improvements. They feel self-efficient and more competent and that in turn motivates them to go on (see our blogpost about #motivation ).
The so-called reactivity effect describes that if we monitor our actions, we will change them in a beneficial direction, just because we observe them. This is also true for learning. If students monitor their learning behavior in diaries, they will learn more and better leading to better results, just because they pay attention to it. [2]
If students have learned something new, they can track in the learning diary how they use the new knowledge or abilities. Thus, diaries foster transfer of the newly learned things.
The HOW of using learning diaries
Foremost, you can create your own learning diary for your students the way you like it. It can cover the topics for which you want to use it. However, it should not be too long, since you don't want to overload your students with too much work on the diaries. It's a simple cost-value-ratio.
Target group
When designing it, it is important to consider the age of your students. You can already begin to work with diaries and to promote metacognition and reflection in primary education. With about 8 to 9 years, students are able to think about their learning on a meta-level. In fact, it's totally worth it. The earlier students practice planning and reflection, the easier they will have it later on. For young students, you can have little text elements and rather replace them by images or emoticons.
In terms of structure, you can decide, if you prefer to rather have a few open-ended questions and/or a more structured version with more guidance by questions that are answered on a "scale". Open-ended questions promote deeper reflection; however, sometimes more closed questions and more guidance are also beneficial. A combination of both is often reasonable.
As to content of the diary, you can ask for aspects of the self-regulated learning cycle, such as goal setting, planning or emotions and you can of course ask to reflect the learning progresses and achievements students made and the evaluation of what went well or not and why (keyword #attribution ).
Goal attainment
Students can set goals and reflect upon their goal attainment in a diary. That helps them in reaching their goals and in setting more achievable goals in the future.
Students can plan and reflect upon their planning in a diary. That helps them in terms of time management and in planning more realistically in the future.
Students can reflect upon how they felt before and after a task. That helps them to recognize their emotions and to recognize how the emotions relate to learning activities. They feel for example proud about what they have achieved or they feel ashamed or anxious and know it is time for some emotion regulation (see our section about #emotions ).
Learning progress and achievements
Students can reflect upon what they have learned, which improvements they made or what they have achieved. By doing that, they become aware of their improvements. They can also reflect about what went well and what they want to change next time. And they can reflect about reasons for success or failure.
In any case, it is important to introduce the diaries carefully and to supervise their implementation.
In a nutshell
If we want to create a learning diary, we can remember:
That they are beneficial for motivation, behavior, transfer and achievement
To design them according to students' age
To structure them as you like
To choose the content according to the topic of interest and according to elements of the SRL cycle
To let students reflect upon their achievements
That beginning to promote this kind of reflection early on, helps you and your students in the long run
In the end, just do it! :-)
Download material
Here are some #examples of learning diaries for primary school students that my students in a teacher education course created for their classes.
Here's a link to edutopia about "How Math Journals Help Students Process Their Learning".
[1] Cf. Schmitz, B., Klug, J. & Schmidt, M. (2011). Assessing self-regulated learning using diary measures with university students. In B. Zimmerman & D. Schunck (Eds.): Handbook of Self-Regulation of Learning and Performance (251-266). New York: Routledge. [2] Cf. Schmitz, B., Perels, F. Self-monitoring of self-regulation during math homework behaviour using standardized diaries. Metacognition & Learning 6 , 255–273 (2011). https://doi.org/10.1007/s11409-011-9076-6
Recent Posts
Effectively writing learning protocols needs context
Cookie Terms
This site uses cookies to give you the best shopping experience on our site. By continuing to use this site, you agree to accept these cookies.
All School Record Books
Viewing 39 of 41 products.
At Primary Teaching Services we have developed a range of Home School Reading Record Books , Spelling and Tables Practice Books, and Homework Diaries to keep a log of pupils' reading, spelling, tables, handwriting and homework in full-colour designs. You will find that they'll work out cheaper than making books yourself once you add together the photocopying, paper, card and labour costs.
Our Spelling Record Books are becoming very popular for pupils to practise the proven Look, Say, Cover, Write, Check Method of remembering spellings.
The PTS Tables Practice Record Book is now in stock. Every pupil in Years 2 - 4 will need to practise tables regularly and record their progress to ensure they reach their full potential for the Tables Testing. These workbooks are at an affordable price, so they will probably work out cheaper than you trying to produce them in-house once you take into account the labour and toner costs.
Finally, our Key Stage 1 A4 Exercise Writing Books are amazing value, so do take advantage of these for your Key Stage 1 pupils.
Sign up and get 5% off your first order
Stay updated about Exclusive Offers & Latest Product news
By signing up you agree to our terms
5+ School Student Diary/Planner Templates for MS Word [Free .docx files]
Download Templates
#1 – class notebook diary/planner.
#2 – Student Class Assignment Diary Design
#3 – Student Daily Class Work Diary Format
#4 – Student Homework Diary/Planner
#5 – School Student's Class Diary
How are student diaries designed?
Most common sections in a daily school diary.
A heading that defines the school diary. You might call it a student diary, a school planner, a study planner, and student homework guide, etc.
The homework lists
The list of activities to be performed every day
Weekly, and monthly activities to be performed
Separate schedules for each subject
List of upcoming monthly, bimonthly, or annual exams
List of arts activities to be performed and the materials needed
List of extracurricular and co-curricular activities that students can take part in, and so on.
How to make a school diary fun and not so boring for students?
As cliché as it might sound, the importance of a strong diary title page cannot be neglected. A beautiful, colorful, and interesting cover page will instantly attract children's attention. In addition, this makes it easier to arouse their curiosity in planning and scheduling.
The pages inside that cover basic everyday work planning need to be made as fun looking as possible too. There is no point in keeping them boring!
Children can be indulged in the planner by introducing activities like sticker pasting, cut and pasting, coloring, etc.
Helpful Video Tutorial
← Previous Article
Next Article →
You may also like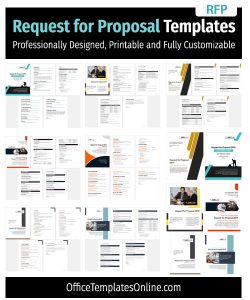 Thanksgiving Greeting Cards
Thanksgiving Invitation Formats
Thanksgiving Food Menu
Black Friday Coupon Templates
Black Friday Sale Poster Design
Doctor Prescription Pad Formats
Printable ID Cards
Creative Resume Formats for Freshers
Modern Resume Templates
Best Cover Page Formats
Printable Report Cards
Business Proposal Templates
22 Raffle Ticket Templates
Free Certificate Templates
Search the database of 10,000+ templates, designs & formats for Microsoft Office.
5+ Best FREE Wedding Timeline Templates for a Magical Celebration
6+ Free Checklist Templates to Simplify Your Inspection Process
Honoring Educators: 6+ Free Teacher Certificate Templates
10+ Free Christmas Checklist Templates: Holiday Happiness at Your Fingertips
Empower Your Mission: Unveil 11+ Free Fundraiser Flyer Templates
15+ Free, Dynamic Poster Templates : Your Path to Customization
8+ Free Cleaning Checklist Templates to Enhance Your Environment
Dominate with 7+ Professional RFP Templates for Your Success
Seize the Opportunity: Explore 5+ Professional Stock Certificate Templates
Your Ticket to Success: Explore 14+ Free Event Ticket Templates
10+ Free Wedding Planning Checklist Templates
5+ Empowering Real Estate Business Plan Templates for FREE
Certificates
Cover Pages
Educational
Event Templates
Invoices & Receipts
Letterheads
Office Related
Personal Use
137+ Professional Reports – MS Word & Excel
44+ Printable & Editable ID Card Designs
59+ Proposal Formats
31+ Best Flyer Designs & Formats
100+ Cover Page Templates
22+ Free Letterhead Designs and Formats
24+ Free Resume Designs & for Freshers and Professionals
90+ Printable Certificate Templates
55+ Quotations & Invoices
DYNAMO MATHS
Dynamo Maths is an award-winning and evidence-based programme addresses the needs of children struggling with maths and not making age related progress. The online standardised assessment and its triple pathway intervention supports children at-risk of developmental dyscalculia and those who need to catch-up.
DYNAMO POST14
Raising numeracy skills for adults, organisations and secondary schools
DynamoPost14  is an online Dyscalculia assessment. It profiles the dyscalculia symptoms and maths developmental delays using the research and evidence-based  NumberSenseMMR™  framework. The profile identifies specific areas of strength and weakness with recommendations for the assessors and interventionists. Assessment mapped to the Functional Skills framework (E1, E2, E3, L1, L2).
SCHOOL DIARIES
Provider of the largest selection of Reading, Spelling & Homework diaries. The Reading Record & Learning Tools diaries and the Alpine diaries are differentiated by year group (EYFS -Year 6). Spelling Diaries with fun activities will make spelling learning engaging. Over 45 cost effective diaries – You will be spoilt for choice!
PUFFIN MATHS
Deaf and hard of hearing children can now access a whole school maths programme (EYFS to Year 6) in their own linguistic background – British Sign Language (BSL). Language is critical in the development of maths skills and Puffin Maths integrates models, images and simulation to bring numbers, vocabulary and maths alive.
NUMBER MEMORY
Developing & Supporting children's number memory agility
The ability to calculate in the head is an essential skill in managing everyday events. Number memory relies on a recruiting a range working memory components and through weekly practice children can listen, recall, calculate and use a range of methods and approaches using graduated short periods of time.
MySchool TESTS
Supports teachers to instantly identify gaps in learning in maths through a bank of on-line questions. The program supports teacher-based assessments for each year group and emulates the SATs format. Schedule assessment and set it for homework and measure both before and after progress instantly.