Physics LE — Physics Online Homework and Physics Simulations
Physics LE—Physics Online Homework with Physics Lab Simulations. Supports OpenStax College Physics.
Request Free Instructor Account

Physics LE is an online learning environment for algebra-based physics courses providing online homework, quizzes, and interactive lab simulations. Homework problems feature randomized values, specific student feedback, intermediate problem-solving steps, and an intelligent automatic grading system.
Physics LE Question Bank is Universal and comprised of a comprehensive library of over 4500 problems. The stand-alone problems can be aligned with any algebra-based introductory physics course. View Topics Covered
Physics LE Lab Simulations cover all major topics in introductory physics and are designed to perform in-depth lab investigations. Simulations can be used with accompanying lab exercises, or stand-alone using your own lab guide.
Physics Assignments, Quizzes, and Lab Exercises can be Quickly Assembled using the Physics LE Question Bank. Grading students' work and management of grade data are handled automatically saving you significant amounts of time.
Students Receive Specific Feedback when solving problems, with their answers evaluated using sophisticated algorithms. The system emulates the rigorous process of an instructor performing manual grading.
Problems Employ Intermediate Steps to help students formulate a problem-solving strategy, and Randomized Values to give each student a unique version of the problem.
OpenStax College Physics , OpenStax College Physics for AP Courses , OpenStax High School Physics , and Physics Fundamentals by Vincent Coletta—all chapter-end problems from these textbooks are included in the Physics LE Question Bank.
Physics Fundamentals eTextbook by Vincent Coletta is built into Physics LE and accessible to every student. The eTextbook is comprised of 30 Chapters, 960 pages, and 1500 photographs & illustrations.
Physics LE Universal Question Bank
View Topics Covered
Universal and Comprehensive
The Physics LE Question Bank is comprised of a comprehensive library of over 4500 problems for algebra-based introductory physics, covering a full-year course. The Physics LE Question Bank is universal—the extensive collection of problems offer wide versatility, along with varying levels of difficulty, to align with any college or high school algebra-based physics course. Individual problems are categorized by general topic headings to provide quick and easy correlation to your course (e.g., acceleration in one-dimension, projectile motion, work and kinetic energy, electric fields, . . . ).
Physics LE Online Homework Video
Physics LE Problem Features
Randomized Values
Physics LE problems utilize randomization of the numerical values used in the problem. This ensures that each student receives a unique version of the problem. Most problems have approximately 100 unique variations. This prevents plagiarism among students and makes it nearly impossible for students to search online for the answer to a particular problem variation.
Intermediate Problem-Solving Steps Rather than just requiring students to enter a final numerical value, many Physics LE problems incorporate intermediate problem-solving steps to help guide the student through the problem, also allowing partial credit to be awarded. Intermediate steps include varied use of: 1) multiple-choice questions checking for understanding and problem-solving approach (using text or diagrams), 2) input of relevant equations or algebraic expressions, and 3) input of intermediate numerical values which need to be calculated to obtain the final answer.
Specific Feedback For all numerical answers specific feedback is provided to students using sophisticated algorithms which evaluate the following: correct numerical value (within a set tolerance), correct unit, order of magnitude errors, sign errors, and common misconception errors.
Numerical Problems and Multiple-Choice Questions In addition to numerical problems, the Physics LE Question Bank also contains multiple-choice questions. Multiple-choice questions are conceptual and also numerical in style, with numerical MC questions utilizing randomized values.
Versatile Problem Behavior Modes Based upon the desired objective for the assignment or quiz, the instructor can choose how students interact with problems: single attempt only, multiple attempts with no penalties, or multiple attempts with penalties.
Click on sample problem to enlarge
Physics LE Lab Simulations
Ready-to-Go Lab Program Physics LE interactive simulations and accompanying lab exercises provide everything needed for an online lab course, covering all major topics in introductory physics. All simulations are accessed from within Physics LE and run full-screen inside a web browser making them compatible with all computers and devices.
Physics Lab Simulations Each interactive simulation accurately recreates the physical world allowing in-depth lab investigations to be carried out. Designed to be highly interactive and highly visual, users are given full control over relevant experimental variables allowing different scenarios and physical relationships to be investigated. The interactive simulations are also accessible in stand-alone format (without lab exercises).
Integrated Lab Exercises Lab exercises are integrated into each simulation and are comprised of numerical and multiple-choice style questions. Students are able to input answers to lab questions while simultaneously running the simulation. The exploratory questions guide the student through the process of making key observations and drawing conclusions. Students receive immediate feedback as they progress through the lab questions creating a dynamic learning environment. Student answers are evaluated using advanced algorithms and recorded automatically in the instructor gradebook.
View Sample Lab Exercise
Click on sample physics simulation to enlarge.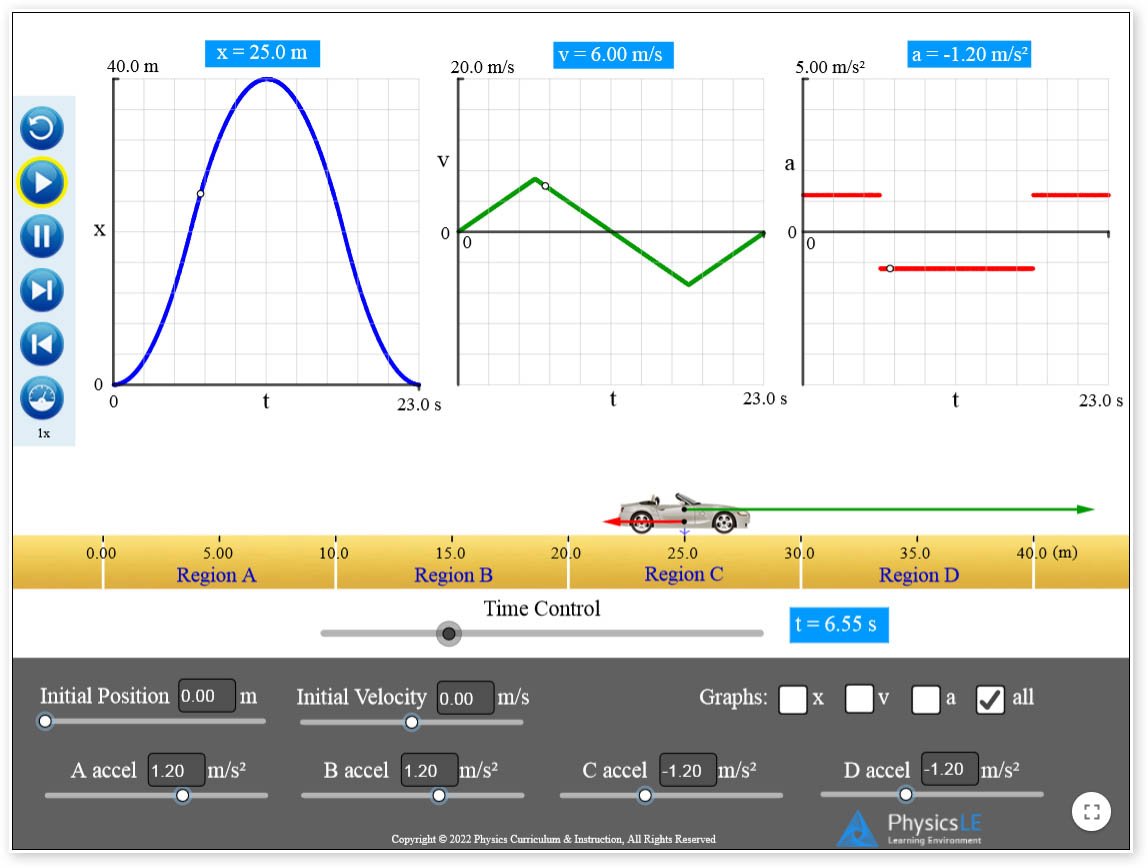 Analytics & Gradebook
Analytics The Statistics & Student Results modules provide analytics at the individual and course level, allowing the instructor to quickly assess student performance on an assignment, quiz, or lab. This information can can help identify patterns and how well students are grasping the material. The following Statistics & Student Results reports help instructors quickly capture insights into student performance:
Overall assignment or quiz - average score, median score, standard deviation, skewness, error ratio, and standard error.
Individual problems - average score, standard deviation, intended weight, effective weight, and discrimination index.
Individual students - overall score and score for each question, as well as responses to individual questions.
The Physics LE Gradebook automatically records student scores and places them in the proper category (e.g., homework, quizzes, labs, or a custom category). The desired weighting can be assigned to individual assignments & quizzes, with overall weighting assigned to categories. Grading curves can easily be established to automatically determine a letter grade. The Gradebook can be readily exported in a variety of formats.
Click on sample report to enlarge
Physics Fundamentals Textbook Included with Physics LE
The Physics Fundamentals eTextbook by Vincent Coletta is built into Physics LE and accessible to every student at no extra cost. The eTextbook is comprised of 30 Chapters, 960 pages, and 1500 photographs and illustrations. The Physics LE Question Bank directly syncs with all problems contained in the Physics Fundamentals textbook.
Dr. Coletta is a Professor of Physics at Loyola Marymount University in Los Angeles. His research in PER (Physics Education Research) has provided better understanding into student reasoning skills and strategies to address difficulties students encounter in learning physics.
More information about Dr. Coletta's Physics Fundamentals textbook .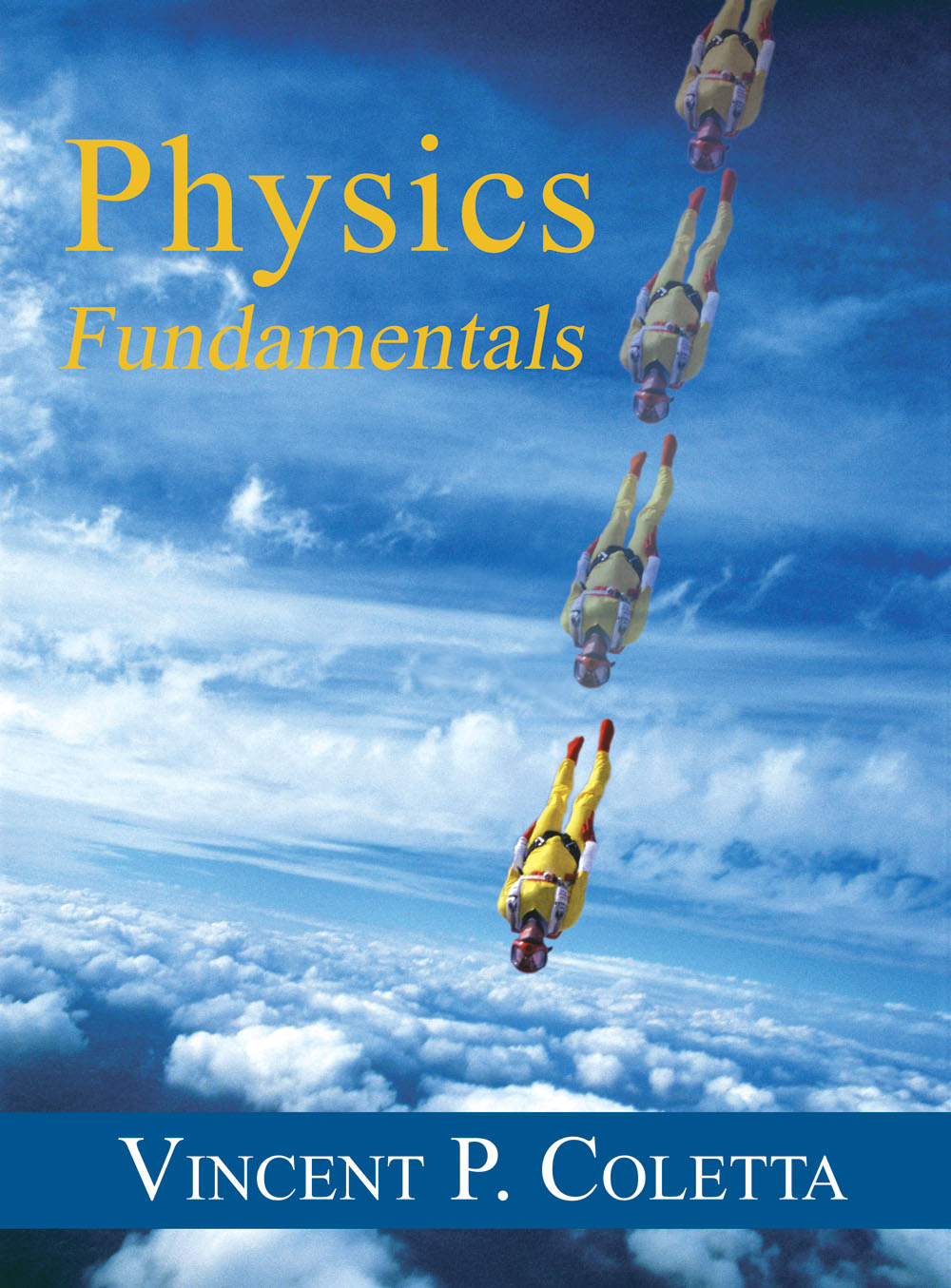 OpenStax Physics Textbooks—Seamless Integration with Physics LE Online Homework
The Physics LE Question Bank contains all chapter-end problems from OpenStax College Physics , OpenStax College Physics for AP Courses , and OpenStax High School Physics textbooks. The Physics LE numbering system directly correlates to that used in OpenStax. OpenStax physics problems are enhanced with randomized values, specific student feedback, intermediate problem-solving steps, and all the features Physics LE has to offer.
OpenStax provides free, open-source, professional quality, peer-reviewed textbooks. Learn more about OpenStax .
Physics Curriculum & Instruction Lakeville, MN 55044 USA
Ordering | Contact Us | About Us
Student Data Privacy Policy Security Policy
Product Inquiries: [email protected] Product Support: [email protected] Ordering: [email protected]
Copyright © 2023 Physics Curriculum & Instruction, All Rights Reserved
Search form
You are here.
Programs & Courses
Introductory Courses
1xx Online Homework
Introduction.
You will use the MasteringPhysics online homework system and Learning Catalytics in-class quiz system for the introductory physics courses. These need to be connected to the course Canvas page for you to get credit, so follow the instructions below carefully to minimize problems.
Access Codes
Before starting note that you need an access code .
Phys 114, 115, 116: You have already purchased the access code as a part of your registration fee. Your instructor will provide you with an access code, which is typically found on the syllabus page for your course.
Phys 121, 122, 123: You need to purchase an access code. Please see 121-122-123 Courses  for more details. Phys 141, 142, 143: You need to purchase an access code. Please see 141-142-143 Courses  for more details. 
As described in 121-122-123 Courses and 141-142-143 Courses , we recently transitioned from the 1 st edition to the 2 nd edition of the Mazur textbook. If you previously purchased multi-term access for MyLab and Mastering for the 1 st edition, please email Joe Virzi from Pearson ( [email protected] ) with your username so that he can give you a new access code for the 2 nd edition.
Connecting to MasteringPhysics
Please note before starting that you need to  allow pop-ups and cookies . If you have problems, check out the troubleshooting section at the end of these instructions.
You should have your  access code handy (see section title "Access Codes" above), but you do not need a course ID. If you are prompted for a course ID , you are doing something wrong, so please follow the procedure below carefully.
Sign in to your Canvas course.
Select "Access Pearson" in the Course Navigation on the left of the Canvas page. Select "Open Pearson" in the middle of the page. A new tab or window should open in your browser. If it does not, check that you have enabled popups. In the new window, click on "Open MyLab & Mastering."
A new tab or window should open in your browser. You may be asked to accept the terms and conditions.
Enter your Pearson account username and password to link accounts. You have an account if you have ever used a Pearson MyLab & Mastering product, such as MyMathLab, MyITLab, MySpanishLab, MasteringBiology or MasteringPhysics. If you don't have a Pearson account, select Create and follow the instructions.
Do one of the following (for Phys 114, 115, and 116 only select option a. as you have an access code as part of the course)
a. Enter your access code (see section title "Access Codes" above)
b. Buy access using a credit card or PayPal account
c. Get temporary access by selecting the link near the bottom of the page
From the You're Done page, select Go to My Courses.
Here is a useful video that may help: https://www.youtube.com/watch?v=0sPttXvkkdU
Troubleshooting access to MasteringPhysics
Make sure your computer meets the system requirements: http://www.pearsonmylabandmastering.com/system-requirements/
Pop-up Blocker directions  for Firefox, Chrome, IE, and Safari
Enabling Java and JavaScript 
Delete Browser Cached Files and Cookies
Safari trusted site issues
The Pearson technical support site is located  here .    If they do not get their issue resolved quickly, have them email Pearson reps at [email protected]
Connecting to Learning Catalytics
First ensure you have connected to MasteringPhysics following the instructions in the section titled "Connecting to MasteringPhysics" above.
Follow steps 1 and 2 in the section titled "Connecting to MasteringPhysics" above to open up a MyLab and Mastering website.
Click on the link in the top right-hand corner that says "Learning Catalytics". Follow the setup instructions.
After the above procedure, you should be able to go directly to www.learningcatalytics.com  during class and click on the active session.
Troubleshooting access to Learning Catalytics
If you selected option b. at step 4 in the section titled "Connecting to MasteringPhysics" above, and from there you selected the cheaper option, then this does not come with the etext or Learning Catalytics. You have the following two options:
Upgrade to the option with the etext and Learning Catalytics following these  instructions (PDF) .
Purchase Learning Catalytics independently. I have been told this works by a student, but I am not sure on exactly how this works.
  Instagram
  Events Mailing Lists
  Newsletter
Learn more about Summer 2018 enhancements for your Mastering course!
Learn more about summer 2017 enhancements for mastering, such as a new student homepage with updated calendar, students, do you need help registering or enrolling in your pearson mastering course get help now, exciting updates are coming to your students' pearson mastering courses. learn more, students, share your thoughts on mastering and be entered to win one of six $50 gift cards complete the survey, reach every student.
Personalize the learning experience and improve results for each student with Mastering.
Find out how you can reach every student
Already registered? Sign in with your Pearson account.
Forgot username or password?
Register Now
Need access? Start here!
Student Educator
Check your browser
Personalize learning, one student at a time
Today, reaching every student can feel out of reach. With MyLab and Mastering, you can connect with students meaningfully, even from a distance.
Built for flexibility, these digital platforms let you create a course to best fit the unique needs of your curriculum and your students. Each course has a foundation of interactive course-specific content — by authors who are experts in their field — that you can tailor and assign as you see fit.
Digital tools activate learning, to more fully engage learners. And online assessments and data tell you how students are doing, as they go, so you can decide what to teach and how best to teach it.
The result? Personalized learning that reaches every student. Whether you have five students or 500, MyLab and Mastering can help you deliver the outcomes you aspire to.
Learn more about the features and benefits of MyLab and Mastering.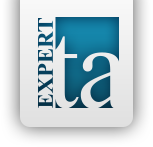 A Greater Way to Educate
Expert TA is educational technology company committed to helping students learn and to providing instructors with tools to create and provide the best learning resources possible.
Online Homework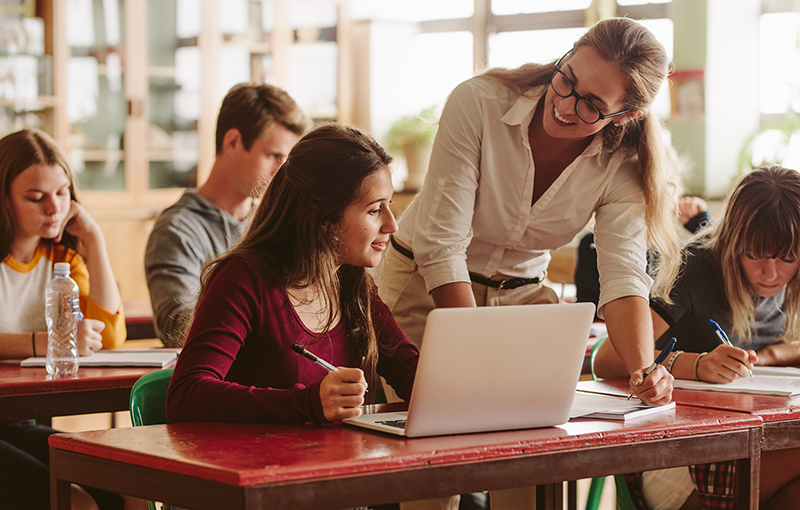 Editable eBooks with OpenStax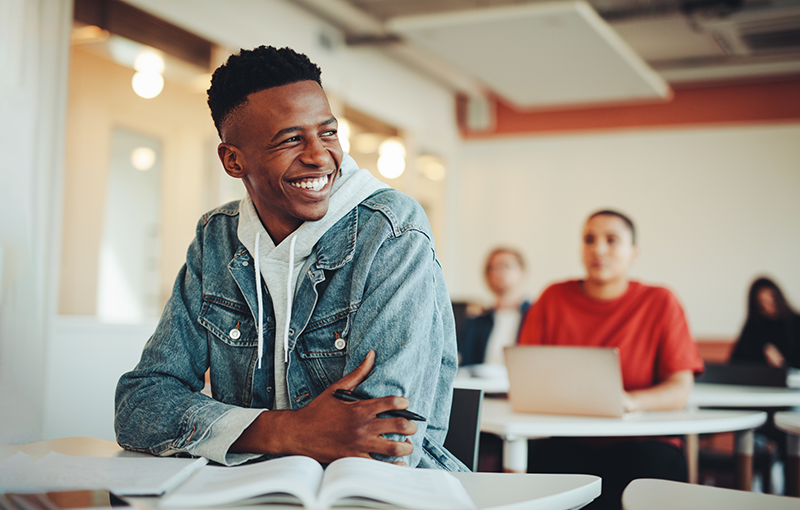 Want a Guided Tour?
Student registration, digital publishing and self-publishing platform, secure exams.
Author your own exam questions or assign from our libraries and administer via our secure testing platform.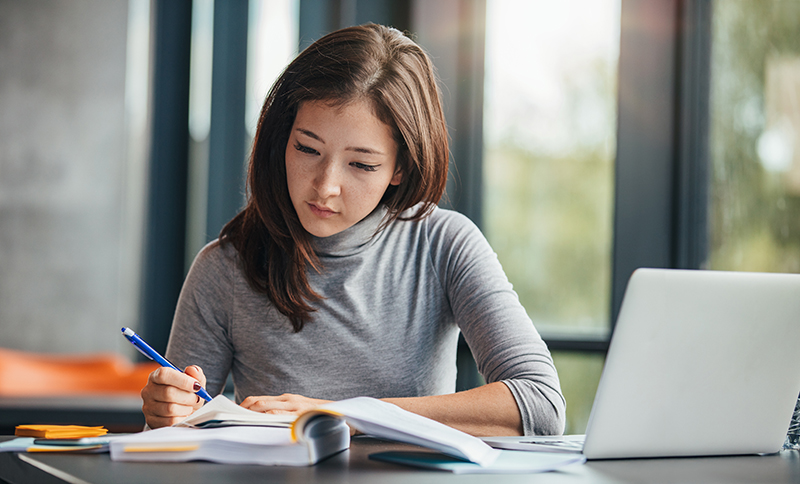 Expert TA Blog
Online Exams, Academic Integrity, and Covid-19 May 28, 2020
AAPT - Promoting Physics Education November 27, 2018
Getting Started with Expert TA May 17, 2018
TCU Addressing Online Cheating - Something Can Be Done May 14, 2018
Making the Move to a Flipped Classroom April 18, 2018
Testimonials
Expert TA is easy to use, provides great value, and gets the job done at a better price; it really does a good job. The problems are a cut above what I have seen in other web-based homework. They are more complex and detailed. They have more different parts and each one of the problems addresses another aspect of physics. Hector Mireles, Associate Professor of Physics , California State Polytechnic University, Pomona, CA
I went with Expert TA because I had been using a publisher's system and all of the answers to all of the questions were available on Google. Simon C. Capstick, Ph.D., Associate Professor, Department of Physics , Florida State University, Tallahassee, FL
Open online homework systems
A showcase presentation for #OTESSA21
Original proposal
The presence of online homework systems to support courses in mathematics, physics and chemistry has become ubiquitous over the course of recent decades (Bonham et al., 2001; Ziemer, 2004; Allain and Williams, 2006); the promise that these systems claim is the ease of assessment of student performance for the instructor in exchange for at least equivalent student learning. Many of these online homework systems are for-profit tools of publishers or independent providers of various sorts. These systems are not designed for long-term student benefit, but for corporate profit at the expense of availability of student performance data or access to learning materials beyond an academic unit of time. Kersey (2019) uses the phrase "closed educational resources" (CER) to describe these kinds of tools that provide only the most limited prospect of flexibility to share with others or edit course content.
Projects both historic (Martín-Blas and Serrano-Fernández, 2009) and recent (e.g. Hendricks et al., 2017; Kersey, 2019; LeBlond et al., 2019) have been undertaken to make online homework solutions available in the context of OER; however, most of the literature surrounding those efforts surround their efficacy at single institutions and do not extend to the point of sharing. It is proposed here that these efforts are merely the tip of the iceberg of many efforts of faculty to create their own homework solutions for their own courses without the benefit of credit for scholarship of teaching and learning.
The author's own discovery of OER came long after he started creating his own homework solutions for physics teaching and learning using the Moodle learning management system in 2007, and was inspired by early work he took advantage of for teaching and learning in chemistry in 2001 (DeLorenzo, Middle Georgia College, private communication); these experiences are representative of efforts of independent instructors working out their own solutions in the name of serving their own pedagogical needs.
This proposal's primary purpose is the start of a conversation among independent instructors, both those cited here and others working independently, in the interest of building connection among instructors both within the open education community and those who are outside of the open education community (but within communities for sympathetic open source software projects; e.g., the Moodle project). A secondary goal of this proposal is the investigation amongst such instructors of centralized projects (e.g., the LibreTexts project, formerly known as ChemWiki; Allen et al., 2015) and the interrogation of the utility of such centralized projects for providing a means of sharing resources amongst one another. Ultimately, there need to be means for greater communication of faculty who have sharable resources with one another, and greater intention towards sharing those resources for the benefit of a wider community.
References (with links provided as available)
Allain, R., and Williams, T. (2006) The effectiveness of online homework in an introductory science class. Journal of College Science Teaching , 35 (6), 28-30.
Allen, G., Guzman-Alvarez, A., Smith, A., Gamage, A., Molinaro, M., and Larsen, D. S. (2015) Evaluating the effectiveness of the open-access ChemWiki resource as a replacement for traditional general chemistry textbooks . Chemistry Education Research and Practice , 16 , 939-948. https://doi.org/ 10.1039/C5RP00084J .
Bonham, S., Beichner, R., and Deardorff, D. (2001)  Online homework: does it make a difference?   The Physics Teacher ,  39 , 293-296. Retreived from  https://projects.ncsu.edu/ncsu/pams/physics/Physics_Ed/Articles/OnlineHomeworkArticle.pdf .
Hendricks, C., Reinsberg, S. A., and Rieger, G. W. (2017) The adoption of an open textbook in a large physics course: an analysis of cost, outcomes, use, and perceptions . The International Review of Research in Open and Distributed Learning , 18 (4). https://doi.org/10.19173/irrodl.v18i4.3006 .
Kersey, S. (2019) The effectiveness of open educational resources in college calculus. A quantitative study. Open Praxis , 11 , 185-193. https://doi.org/10.5944/openpraxis.11.2.935 .
LeBlond, C., Bucholtz, E., & Muzyka, J. (2019) OpenOChem: an LMS agnostic chemistry quizzing platform . Committee on Computers in Chemical Education Newsletter , 2019; retrieved from https://confchem.ccce.divched.org/2019CCCENLP3 .
Martín-Blas, T., and Serrano-Fernández, A. (2009) The role of new technologies in the learning process: Moodle as a teaching tool in Physics . Computers & Education , 52 , 35-44. https://doi.org/10.1016/j.compedu.2008.06.005 .
Ziemer, W. (2004) WeBWorK: An open-source online homework system. In S. Cunningham and Y. S. George (eds.), Invention and Impact: Building Excellence in Undergraduate Science, Technology, Engineering, and Mathematics (STEM) Education (pp. 169-171). Washington, DC: AAAS.

TPC and eLearning
Read Watch Interact
What's NEW at TPC?
Practice Review Test
Teacher-Tools
Subscription Selection
Seat Calculator
Ad Free Account
Edit Profile Settings
Student Progress Edit
Task Properties
Export Student Progress
Task, Activities, and Scores
Metric Conversions Questions
Metric System Questions
Metric Estimation Questions
Significant Digits Questions
Proportional Reasoning
Acceleration
Distance-Displacement
Dots and Graphs
Graph That Motion
Match That Graph
Name That Motion
Motion Diagrams
Pos'n Time Graphs Numerical
Pos'n Time Graphs Conceptual
Up And Down - Questions
Balanced vs. Unbalanced Forces
Change of State
Force and Motion
Mass and Weight
Match That Free-Body Diagram
Net Force (and Acceleration) Ranking Tasks
Newton's Second Law
Normal Force Card Sort
Recognizing Forces
Air Resistance and Skydiving
Solve It! with Newton's Second Law
Which One Doesn't Belong?
Component Addition Questions
Head-to-Tail Vector Addition
Projectile Mathematics
Trajectory - Angle Launched Projectiles
Trajectory - Horizontally Launched Projectiles
Vector Addition
Vector Direction
Which One Doesn't Belong? Projectile Motion
Forces in 2-Dimensions
Being Impulsive About Momentum
Explosions - Law Breakers
Hit and Stick Collisions - Law Breakers
Case Studies: Impulse and Force
Impulse-Momentum Change Table
Keeping Track of Momentum - Hit and Stick
Keeping Track of Momentum - Hit and Bounce
What's Up (and Down) with KE and PE?
Energy Conservation Questions
Energy Dissipation Questions
Energy Ranking Tasks
LOL Charts (a.k.a., Energy Bar Charts)
Match That Bar Chart
Words and Charts Questions
Name That Energy
Stepping Up with PE and KE Questions
Case Studies - Circular Motion
Circular Logic
Forces and Free-Body Diagrams in Circular Motion
Gravitational Field Strength
Universal Gravitation
Angular Position and Displacement
Linear and Angular Velocity
Angular Acceleration
Rotational Inertia
Balanced vs. Unbalanced Torques
Getting a Handle on Torque
Torque-ing About Rotation
Balloon Interactions
Charge and Charging
Charge Interactions
Charging by Induction
Conductors and Insulators
Coulombs Law
Electric Field
Electric Field Intensity
Polarization
Case Studies: Electric Power
Know Your Potential
Light Bulb Anatomy
I = ∆V/R Equations as a Guide to Thinking
Parallel Circuits - ∆V = I•R Calculations
Resistance Ranking Tasks
Series Circuits - ∆V = I•R Calculations
Series vs. Parallel Circuits
Equivalent Resistance
Period and Frequency of a Pendulum
Pendulum Motion: Velocity and Force
Energy of a Pendulum
Period and Frequency of a Mass on a Spring
Horizontal Springs: Velocity and Force
Vertical Springs: Velocity and Force
Energy of a Mass on a Spring
Decibel Scale
Frequency and Period
Closed-End Air Columns
Name That Harmonic: Strings
Rocking the Boat
Wave Basics
Matching Pairs: Wave Characteristics
Wave Interference
Waves - Case Studies
Color Addition and Subtraction
Color Filters
If This, Then That: Color Subtraction
Light Intensity
Color Pigments
Converging Lenses
Curved Mirror Images
Law of Reflection
Refraction and Lenses
Total Internal Reflection
Who Can See Who?
Formulas and Atom Counting
Atomic Models
Bond Polarity
Entropy Questions
Cell Voltage Questions
Heat of Formation Questions
Reduction Potential Questions
Oxidation States Questions
Measuring the Quantity of Heat
Hess's Law
Oxidation-Reduction Questions
Galvanic Cells Questions
Thermal Stoichiometry
Molecular Polarity
Quantum Mechanics
Balancing Chemical Equations
Bronsted-Lowry Model of Acids and Bases
Classification of Matter
Collision Model of Reaction Rates
Density Ranking Tasks
Dissociation Reactions
Complete Electron Configurations
Enthalpy Change Questions
Equilibrium Concept
Equilibrium Constant Expression
Equilibrium Calculations - Questions
Equilibrium ICE Table
Ionic Bonding
Lewis Electron Dot Structures
Line Spectra Questions
Measurement and Numbers
Metals, Nonmetals, and Metalloids
Metric Estimations
Metric System
Molarity Ranking Tasks
Mole Conversions
Name That Element
Names to Formulas
Names to Formulas 2
Nuclear Decay
Particles, Words, and Formulas
Periodic Trends
Precipitation Reactions and Net Ionic Equations
Pressure Concepts
Pressure-Temperature Gas Law
Pressure-Volume Gas Law
Chemical Reaction Types
Significant Digits and Measurement
States Of Matter Exercise
Stoichiometry - Math Relationships
Subatomic Particles
Spontaneity and Driving Forces
Gibbs Free Energy
Volume-Temperature Gas Law
Acid-Base Properties
Energy and Chemical Reactions
Chemical and Physical Properties
Valence Shell Electron Pair Repulsion Theory
Writing Balanced Chemical Equations
Mission CG1
Mission CG10
Mission CG2
Mission CG3
Mission CG4
Mission CG5
Mission CG6
Mission CG7
Mission CG8
Mission CG9
Mission EC1
Mission EC10
Mission EC11
Mission EC12
Mission EC2
Mission EC3
Mission EC4
Mission EC5
Mission EC6
Mission EC7
Mission EC8
Mission EC9
Mission RL1
Mission RL2
Mission RL3
Mission RL4
Mission RL5
Mission RL6
Mission KG7
Mission RL8
Mission KG9
Mission RL10
Mission RL11
Mission RM1
Mission RM2
Mission RM3
Mission RM4
Mission RM5
Mission RM6
Mission RM8
Mission RM10
Mission LC1
Mission RM11
Mission LC2
Mission LC3
Mission LC4
Mission LC5
Mission LC6
Mission LC8
Mission SM1
Mission SM2
Mission SM3
Mission SM4
Mission SM5
Mission SM6
Mission SM8
Mission SM10
Mission KG10
Mission SM11
Mission KG2
Mission KG3
Mission KG4
Mission KG5
Mission KG6
Mission KG8
Mission KG11
Mission F2D1
Mission F2D2
Mission F2D3
Mission F2D4
Mission F2D5
Mission F2D6
Mission KC1
Mission KC2
Mission KC3
Mission KC4
Mission KC5
Mission KC6
Mission KC7
Mission KC8
Mission AAA
Mission SM9
Mission LC7
Mission LC9
Mission NL1
Mission NL2
Mission NL3
Mission NL4
Mission NL5
Mission NL6
Mission NL7
Mission NL8
Mission NL9
Mission NL10
Mission NL11
Mission NL12
Mission MC1
Mission MC10
Mission MC2
Mission MC3
Mission MC4
Mission MC5
Mission MC6
Mission MC7
Mission MC8
Mission MC9
Mission RM7
Mission RM9
Mission RL7
Mission RL9
Mission SM7
Mission SE1
Mission SE10
Mission SE11
Mission SE12
Mission SE2
Mission SE3
Mission SE4
Mission SE5
Mission SE6
Mission SE7
Mission SE8
Mission SE9
Mission VP1
Mission VP10
Mission VP2
Mission VP3
Mission VP4
Mission VP5
Mission VP6
Mission VP7
Mission VP8
Mission VP9
Mission WM1
Mission WM2
Mission WM3
Mission WM4
Mission WM5
Mission WM6
Mission WM7
Mission WM8
Mission WE1
Mission WE10
Mission WE2
Mission WE3
Mission WE4
Mission WE5
Mission WE6
Mission WE7
Mission WE8
Mission WE9
Vector Walk Interactive
Name That Motion Interactive
Kinematic Graphing 1 Concept Checker
Kinematic Graphing 2 Concept Checker
Graph That Motion Interactive
Rocket Sled Concept Checker
Force Concept Checker
Free-Body Diagrams Concept Checker
Free-Body Diagrams The Sequel Concept Checker
Skydiving Concept Checker
Elevator Ride Concept Checker
Vector Addition Concept Checker
Vector Walk in Two Dimensions Interactive
Name That Vector Interactive
River Boat Simulator Concept Checker
Projectile Simulator 2 Concept Checker
Projectile Simulator 3 Concept Checker
Turd the Target 1 Interactive
Turd the Target 2 Interactive
Balance It Interactive
Go For The Gold Interactive
Egg Drop Concept Checker
Fish Catch Concept Checker
Exploding Carts Concept Checker
Collision Carts - Inelastic Collisions Concept Checker
Its All Uphill Concept Checker
Stopping Distance Concept Checker
Chart That Motion Interactive
Roller Coaster Model Concept Checker
Uniform Circular Motion Concept Checker
Horizontal Circle Simulation Concept Checker
Vertical Circle Simulation Concept Checker
Race Track Concept Checker
Gravitational Fields Concept Checker
Orbital Motion Concept Checker
Balance Beam Concept Checker
Torque Balancer Concept Checker
Aluminum Can Polarization Concept Checker
Charging Concept Checker
Name That Charge Simulation
Coulomb's Law Concept Checker
Electric Field Lines Concept Checker
Put the Charge in the Goal Concept Checker
Circuit Builder Concept Checker (Series Circuits)
Circuit Builder Concept Checker (Parallel Circuits)
Circuit Builder Concept Checker (∆V-I-R)
Circuit Builder Concept Checker (Voltage Drop)
Equivalent Resistance Interactive
Pendulum Motion Simulation Concept Checker
Mass on a Spring Simulation Concept Checker
Particle Wave Simulation Concept Checker
Boundary Behavior Simulation Concept Checker
Slinky Wave Simulator Concept Checker
Simple Wave Simulator Concept Checker
Wave Addition Simulation Concept Checker
Standing Wave Maker Simulation Concept Checker
Color Addition Concept Checker
Painting With CMY Concept Checker
Stage Lighting Concept Checker
Filtering Away Concept Checker
Young's Experiment Interactive
Plane Mirror Images Interactive
Who Can See Who Concept Checker
Optics Bench (Mirrors) Concept Checker
Name That Image (Mirrors) Interactive
Refraction Concept Checker
Total Internal Reflection Concept Checker
Optics Bench (Lenses) Concept Checker
Kinematics Preview
Velocity Time Graphs Preview
Moving Cart on an Inclined Plane Preview
Stopping Distance Preview
Cart, Bricks, and Bands Preview
Fan Cart Study Preview
Friction Preview
Coffee Filter Lab Preview
Friction, Speed, and Stopping Distance Preview
Up and Down Preview
Projectile Range Preview
Ballistics Preview
Juggling Preview
Marshmallow Launcher Preview
Air Bag Safety Preview
Colliding Carts Preview
Collisions Preview
Engineering Safer Helmets Preview
Energy on an Incline Preview
Modeling Roller Coasters Preview
Hot Wheels Stopping Distance Preview
Ball Bat Collision Preview
Energy in Fields Preview
Weightlessness Training Preview
Roller Coaster Loops Preview
Universal Gravitation Preview
Keplers Laws Preview
Kepler's Third Law Preview
Charge Interactions Preview
Sticky Tape Experiments Preview
Wire Gauge Preview
Voltage, Current, and Resistance Preview
Light Bulb Resistance Preview
Series and Parallel Circuits Preview
Thermal Equilibrium Preview
Linear Expansion Preview
Heating Curves Preview
Electricity and Magnetism - Part 1 Preview
Electricity and Magnetism - Part 2 Preview
Vibrating Mass on a Spring Preview
Period of a Pendulum Preview
Wave Speed Preview
Slinky-Experiments Preview
Standing Waves in a Rope Preview
Sound as a Pressure Wave Preview
DeciBel Scale Preview
DeciBels, Phons, and Sones Preview
Sound of Music Preview
Shedding Light on Light Bulbs Preview
Models of Light Preview
Electromagnetic Radiation Preview
Electromagnetic Spectrum Preview
EM Wave Communication Preview
Digitized Data Preview
Light Intensity Preview
Concave Mirrors Preview
Object Image Relations Preview
Snells Law Preview
Reflection vs. Transmission Preview
Magnification Lab Preview
Reactivity Preview
Ions and the Periodic Table Preview
Periodic Trends Preview
Gaining Teacher Access
Tasks and Classes
Tasks - Classic
Subscription
Subscription Locator
1-D Kinematics
Newton's Laws
Vectors - Motion and Forces in Two Dimensions
Momentum and Its Conservation
Work and Energy
Circular Motion and Satellite Motion
Thermal Physics
Static Electricity
Electric Circuits
Vibrations and Waves
Sound Waves and Music
Light and Color
Reflection and Mirrors
About the Physics Interactives
Task Tracker
Usage Policy
Newtons Laws
Vectors and Projectiles
Forces in 2D
Momentum and Collisions
Circular and Satellite Motion
Balance and Rotation
Waves and Sound
1-Dimensional Kinematics
Circular, Satellite, and Rotational Motion
Einstein's Theory of Special Relativity
Waves, Sound and Light
QuickTime Movies
Forces in Two Dimensions
Work, Energy, and Power
Circular Motion and Gravitation
Sound Waves
About the Concept Builders
Pricing For Schools
Directions for Version 2
Measurement and Units
Relationships and Graphs
Rotation and Balance
Vibrational Motion
Reflection and Refraction
Teacher Accounts
Task Tracker Directions
Kinematic Concepts
Kinematic Graphing
Wave Motion
Sound and Music
About CalcPad
1D Kinematics
Vectors and Forces in 2D
Simple Harmonic Motion
Rotational Kinematics
Rotation and Torque
Rotational Dynamics
Electric Fields, Potential, and Capacitance
Transient RC Circuits
Electromagnetism
Light Waves
Units and Measurement
Stoichiometry
Molarity and Solutions
Thermal Chemistry
Acids and Bases
Kinetics and Equilibrium
Solution Equilibria
Oxidation-Reduction
Nuclear Chemistry
NGSS Alignments
1D-Kinematics
Projectiles
Circular Motion
Magnetism and Electromagnetism
Graphing Practice
About the ACT
ACT Preparation
For Teachers
Other Resources
Newton's Laws of Motion
Work and Energy Packet
Static Electricity Review
Solutions Guide
Solutions Guide Digital Download
Motion in One Dimension
Work, Energy and Power
Purchasing the CD
Purchasing the Digital Download
About the NGSS Corner
NGSS Search
Force and Motion DCIs - High School
Energy DCIs - High School
Wave Applications DCIs - High School
Force and Motion PEs - High School
Energy PEs - High School
Wave Applications PEs - High School
Crosscutting Concepts
The Practices
Physics Topics
NGSS Corner: Activity List
NGSS Corner: Infographics
About the Toolkits
Position-Velocity-Acceleration
Position-Time Graphs
Velocity-Time Graphs
Newton's First Law
Newton's Second Law
Newton's Third Law
Terminal Velocity
Projectile Motion
Forces in 2 Dimensions
Impulse and Momentum Change
Momentum Conservation
Work-Energy Fundamentals
Work-Energy Relationship
Roller Coaster Physics
Satellite Motion
Electric Fields
Circuit Concepts
Series Circuits
Parallel Circuits
Describing-Waves
Wave Behavior Toolkit
Standing Wave Patterns
Resonating Air Columns
Wave Model of Light
Plane Mirrors
Curved Mirrors
Teacher Guide
Using Lab Notebooks
Current Electricity
Light Waves and Color
Reflection and Ray Model of Light
Refraction and Ray Model of Light
Teacher Resources
Subscriptions

Newton's Laws
Einstein's Theory of Special Relativity
About Concept Checkers
School Pricing
Newton's Laws of Motion
Newton's First Law
Newton's Third Law
A Message for Teachers From The Physics Classroom
What's new at the physics classroom.

READ WATCH INTERACT

TEACHER TOOLS

PRACTICE REVIEW TEST

THE PHYSICS CLASSROOM TUTORIAL
A set of instructional pages written in an easy-to-understand language and complemented by graphics and Check Your Understanding sections. An ideal starting location for those grasping for understanding or searching for answers.
PHYSICS SIMULATIONS
The Physics Interactives includes a large collection of HTML5 interactive physics simulations. Designed with tablets such as the iPad and with Chromebooks in mind, this user-friendly section is filled with skill-building exercises, physics simulations, and game-like challenges.
PHYSICS VIDEO TUTORIAL
Our Video Tutorial provides a video-based alternative to the written Tutorial above. We aim to present relatively short, highly-organized presentations with a strong graphical component on discrete topics. Watch them on our site or follow the links to YouTube. We add videos quite frequently so stop back by if you don't find what you are looking for. Or subscribe to our YouTube channel, tap the bell , and receive notifications when new videos come out.
MULTIMEDIA PHYSICS STUDIOS
A large collection of GIF animations and QuickTime movies designed to demonstrate physics principles in a visual manner. Each animation is accompanied by explanations and links to further information.

CONCEPT BUILDERS
Have you tried a Concept Builder lately? You should. This growing collection of cognitively-rich exercises will focus student attention on discrete learning goals. Filled with interactive elements, this section is the perfect tool for getting students thinking about the meaning of concepts. Perfect for students and 1:1 classrooms using iPads, Chromebooks, and the like. And for Chemistry types, we've added a large collection of Chemistry Concept Builders.
MINDS ON PHYSICS - VERSION 5
Minds On Physics - Version 5 is the HTML5 version of Minds On Physics that replaces our App and Legacy versions. Relying on a large bank of carefully crafted questions, Minds On Physics seeks to improve students' conceptions of physics. "MOPs" combines interactive questioning modules with a thorough, question-specific Help system to engage students in an exercise in thinking, reflecting and learning. Version 5 is our best-yet version of Minds On Physics. There is a fully functional free version and a paid version that integrates seamlessly with our Task Tracker system and offers some rather enticing features.
THE CALCULATOR PAD
Version 2 of the Calculator Pad is now available. Our newest version includes >2500 Physics and Chemistry problems organized into >250 ready-to-use problem sets. Numerical information is randomly-generated. An answer box allows students to solve and check their answers. Most problems are accompanied by an audio-guided solution that explains how to solve a similar problem while hilighting the habits that can be adopted for solving any problem. Teachers with Task Tracker accounts can modify problems and problem sets and even create their own problems. Task Tracker also allows teachers to assign problems to their students and track their progress.
CONCEPT CHECKERS
Concept Checkers were built to coordinate with the Physics Interactives section of our website. Relying upon our Task Tracker tool to deliver questions, check answers, and track student progress, a Concept Checker is designed to coordinate with an interactive simulation. Use it as a follow-up check to understanding after exploring the simulation. Most sims are accompanied by a Concept Checker. Some sims have Task Tracker code built into the simulation. But not all sims will have a Concept Checker. Concept Checkers can be used with or without a Task Tracker account.
THE SCIENCE REASONING CENTER
The Science Reasoning Center is our most recent upgrade. This section (once complete) will include more than 50 activities that are perfect for encouraging scientific reasoning skills. Students use science and engineering practices, combined with cross cutting science concepts and core ideas from the disciplines of physics (and chemistry) to analyze phenomenon, experiments, and data presentations. NOTE : We broke ground in April of 2023; we should have a large portion of content available by August of 2023. We will continue work throughout the 2023-24 school year.
THE REVIEW SESSION
A collection of pages with questions and answers/explanations which serve as reviews or practice. Each review complements a chapter from The Physics Classroom Tutorial.
PHYSICS HELP
A variety of question-and-answer pages which target specific concepts and skills. Topics range from the graphical analysis of motion and drawing free body diagrams to a discussion of vectors and vector addition.
ACT TEST CENTER
Calling all high school juniors: You've trusted The Physics Classroom to help prepare you for that unit exam in physics. Why not trust us to help prepare you for the biggest test of the year - the ACT test? That's right. Let the TPC help you with the ACT.

CURRICULUM CORNER
A collection of classroom ready worksheets for use by teachers with their classes. Pages are synchronized to readings from The Physics Classroom Tutorial and to assignments of The Minds On Physics Internet Modules. And now teachers can purchase The Solutions Guide containing complete answers, explanations and solutions to all worksheets. This is a section of great usefulness to teachers and of little interest to students. The Solutions Guide is available in two delivery options - a Digital Download and as a Compact Disc (CD).
QUESTION BANK
Writing good tests and quizzes for your physics class just got a whole lot easier! With The Physics Classroom's Question Bank, physics teachers can quickly put together multiple choice and free-response quizzes and tests that target concepts discussed at The Physics Classroom website. The Question Bank is available for purchase as a both a CD resource and as a Digital Download. Use of the Question Bank requires the Microsoft Word application. (Answers are NOT included on the Question Bank.)
NGSS CORNER
Our newest section, the NGSS Corner assists teachers of Physics and Physical Science in aligning their curricula with the Next Generation Science Standards. Numerous resources are identified and their alignment with the NGSS is described.
TEACHER TOOLKITS
The Teacher Toolkits provide teachers with packages of online resources (simulations, movies, animations, demonstration ideas, etc.) that are organized around a topic and a set of learning objectives. These resources, when combined with the numerous resources on our own site, allow teachers to plan high-quality, engaging instruction and to map out a curriculum that is NGSS-based.
THE LABORATORY
While you explore the approximately 150 labs here at The Laboratory, you will likely generate some questions about how they are used and how you can use them. This page, and the pages it links to, are hoped to provide some answers to those questions.
THE PHOTO GALLERY
The Photo Gallery provides teachers a toolbox of physics-relevant photos from the wealth of photos on Flickr. The Photo Gallery offers teachers three things: access to photos, organized by topic; a collection of nearly 30 galleries; and an invitation to join this exciting project of capturing and sharing physics phenomenon with a camera. Of course, students are welcome to participate as well.