Photography Suite
Learn the art of taking a great photo. In this series, you will not only learn how to decide which is the best type of equipment to use, but you will also master the use of your DSLR camera as you learn how the technology can help you take beautiful portraits and action shots of people. You will get a crash course in all the features and controls on your camera that can be used to elevate your photos and learn photo editing techniques for professional-looking images. By the end of this series, you'll be well on your way to becoming a skilled photographer.
Requirements
Discover Digital Photography
You'll explore a broad overview of the basics of digital photography, including equipment, software, and practical uses. We'll discuss different types of digital cameras, from phones and tablets to digital SLRs, all of which offer a wide array of photographic options. We'll also help you decide what type of equipment fits your needs and provide you with hands-on exercises that let you explore the areas that interest you.
A discussion of digital photography wouldn't be complete without digital editing options. We'll explore a number of software packages, and you'll learn how to compose your shots when you know you have digital editing available to you. You'll also find out about your digital storage options—on the camera, the computer, and even beyond into cloud storage and online backups.
Mastering Your Digital SLR Camera
Get control of your digital SLR camera! In this course, you'll break through the technology barrier and learn how to use your DSLR to take beautiful photos.
You'll start out by learning about the many features and controls of your DSLR and look at the lenses you need for the kind of photography you enjoy. Next, we'll explore exposure controls. You'll learn about metering, exposure compensation, managing aperture, shutter speed, and ISO. You'll find out how to use these features to get the right exposure for every shot.
We'll then turn our attention to flash photography, managing camera controls, photo files, and even working in manual mode. With these skills, you'll be able to take your photography to the next level. Finally, the course explores high dynamic range photos and how to master those difficult and tricky exposure situations.
Photographing People with Your Digital Camera
Photographing people can be fun, exciting – and complicated! This course will make taking beautiful pictures of adults, children, and babies simple. Don't be nervous if you're new to digital photography, because we'll start with the basic principles you need to know in order to become a people photographer. You'll discover the best way to shoot faces, fix common close-up problems, and use digital photo editing techniques to retouch your photos and make other improvements. Next, we'll move onto portrait and formal group shots, where you'll learn how to organize people, which angles to use, and which to avoid. You'll become proficient in action photography, and you'll also learn several fun and creative ways to photograph children and babies. You'll even gain expertise in filling your photographs with imagery, setting moods, and creating themes. This course will have you well on your way to becoming a skilled people photographer.
Suite bundles are not eligible for partial drops or refunds. Transfers to other open sessions of the same course are available. Please refer to your school for additional details regarding drops, transfers, and refunds on Suite bundles.
Enrollment Options:
Prerequisites:
There are no prerequisites to take this course.
Requirements:
Hardware Requirements:
This course can be taken on either a PC or Mac.
Software Requirements:
PC: Windows 8 or later.
Mac: macOS 10.6 or later.
Browser: The latest version of Google Chrome or Mozilla Firefox is preferred. Microsoft Edge and Safari are also compatible.
Adobe Acrobat Reader .
Software must be installed and fully operational before the course begins.
Email capabilities and access to a personal email account.
Instructional Material Requirements:
The instructional materials required for this course are included in enrollment and will be available online.
Beverly Richards Schulz
Beverly Richards Schulz is an award-winning photographer and graduate of the New York Institute of Photography. She holds a Bachelor of Arts in Legal Studies from UC Berkeley and a master's degree in Adult and Continuing Education. For the past 10 years, Schulz has taught at the University of San Francisco. With more than 15 years teaching experience, she has written over 30 digital photography and digital editing courses. She co-authored the book "Photoshop Elements 14—What's New?"
Curt Simmons
Curt Simmons, B.A., M.Ed, is a best-selling author, trainer, and multimedia expert. He holds degrees in English and communication studies and has more than 10 years of experience teaching English and writing in the classroom. Additionally, Simmons has authored numerous books on a wide variety of technology topics and has been a technical editor for numerous other titles.
Instructor Interaction : The instructor looks forward to interacting with learners in the online moderated discussion area to share their expertise and answer any questions you may have on the course content.
Related Courses
Kamloops digital photography class
Focal Point: Extra Points
Focal Point: Extra Techniques Focal Point Part 4 There are many different ways to create focal point in pictures and we cannot cover all of them. Alternatively, differences in focal point techniques makes each photographer unique. In this series of articles, I wanted to present a good case for understanding the importance of focal points and how easy …
Focal Point: Extra Points Read More »
Omnilargess digital Camera Bootcamp result
What our students say about Omnilargess Digital Camera Bootcamp Hi Ted, Thanks again for taking the time to share your knowledge about photography. I can't wait to get out and explore photography more now than ever, so many area's I'd love to photograph, so many idea's on taking family pictures. The basics you've given are …
Omnilargess digital Camera Bootcamp result Read More »
Shooting Digital 2
Shooting Digital Part 2 Selecting Exposure Mode In the previous article we discussed how and why entry level cameras overexpose photos, primarily because it has been programmed to do just this. We also looked at why we should avoid overexposing pictures to maintain the highlights, saturation and contrast if we want to have better looking …
Shooting Digital 2 Read More »
Hope Digital Photography Workshop
Hope Digital Photography Workshop  Good news for our Hope and Kamloops subscribers! Private and group workshops for photographers are becoming very popular; one example is a photography workshop I recently led in Agassiz. I am excited to announce a digital photography workshop is planned for Hope BC at the end of this month. For those …
Hope Digital Photography Workshop Read More »
Start typing and press enter to search
A-Z Sitemap
Indigenous Education
Academic Calendars
Course Schedule
Dates & Deadlines
Course Registration
Faculty & Staff Links
Williams Lake
News & Events
Career Connections
Student Email
Staff Email
TRUemployee

Section Menu
Minimum Admission Requirements
Program Structure
Course Descriptions
Resources for Graduate Students
Bachelor of Arts
Bachelor of Communication and Digital Journalism
Student Success
BIS Admissions
BIS Options
International Opportunities
Associate of Arts Degree
Police and Justice Studies Diploma
Modern Languages Certificate (French)
World Languages and Cultures Certificate
Chair's Message
Major in Public Relations
Major in Media Studies
Major in Digital Journalism
Minors in Communication
Bachelor of Fine Arts (Visual Arts)
Bachelor of Arts, Minor in Visual Arts
Visual Arts Diploma
Visual Arts Studio Certificate
Foundations
Printmaking
Painting and Drawing
Photography
Sculpture and Intermedia
Student Videos
Visual Arts and Music Courses
Health and Safety Manual
Experiential Learning Opportunities
Media Information Centre
Our Faculty
What is Anthropology?
Dr Alun P. Thomas Memorial Scholarship
Archaeology Field School
Czech Republic
Bosnia and Herzegovina
Indigenous Studies Certificate
Anthropology Resources
Criminology Open Learning Degree
GeoTour Guide
Scholarships
Courses Offered
Cultural and Social Explorations Certificate
Sociology Major
Sociology Courses
Anthropology Courses
Archaeology Courses
Sociology Resources
Upper-level course list
List A: Cultural Theory Courses
List B: Electives
Associate of Arts (Modern Languages) Degree
Modern Languages Certificate
General Plan and Excursions
Language Lab
Scott's Flashcard Program
Financial Assistance
English Major
English Minor
Creative Writing Minor
Awards and Opportunities
Program Requirements
Year by Year
Discipline and Opportunity
Student Awards
Current Season
Past Productions
Degree Options
Awards and Scholarships
Introduction - Handbook
Why Study History?
Varieties of History
Historian's Work
Pros, Amateurs and others
Libraries and Research
Taking Notes
Formulating a Topic
Compiling a Bibliography
Primary Sources
Secondary Sources
Need for Recent Sources
Where to Start
Note-taking
Shape of the Essay
Style of the Essay
Checking the Essay
Documentation
Bibliographies and Footnotes
Writing Essay Examinations
Title Pages and Formatting
Citation Generators
Book Examples
Periodical Examples
Film and Television Examples
Public and Unpublished Sources Examples
Online Source Examples
Citation Formatting
History Links
What is Philosophy?
Psychology Major
Psychology Minor
Psychology Honours
Course Offerings
Psychology Lab
Theoretical Checklist
Arts Students Succeed
Which Arts Major Are You?
English and Modern Languages
General Studies
Political Science
Sociology/Anthropology
High School Students
Arts Electives for Science Students
What the heck do I do with my Arts degree?
Arts Advising
Summer Courses
Structure and Schedule 2022
Registration
Model UN Banquet
MUN Executive Committee
Volunteer with MUN
Fundraisers & Events
MUN Terms & Procedures Cheat Sheet
A Day of Arts and Science
Academic and Research Plan
Wilson Bell
George Johnson
Robin Nichol
Heather Price
Jennifer Shaw
Rochelle Stevenson
Dean's Corner
Photography courses at Thompson Rivers University are focused on the development of a strong understanding of both analogue and digital photographic contemporary art practices and emphasize a multidisciplinary approach to the photographic medium. Photographic facilities at TRU include three black and white wet darkrooms as well as a full digital studio (44" wide inkjet printers). The curriculum in photography includes learning a wide range of both digital and analogue processes including historic and non-silver processes, mural printing, medium and large format cameras, studio lighting, digital software programs, inkjet printing, projected imagery and installations. As well technical considerations, contemporary conceptual and historic uses of photography are an integral part of the photography curriculum. Throughout their course work students expand their knowledge, skills and concepts in the medium through seminars, research presentations, readings, exhibitions and self-directed projects.
Students at work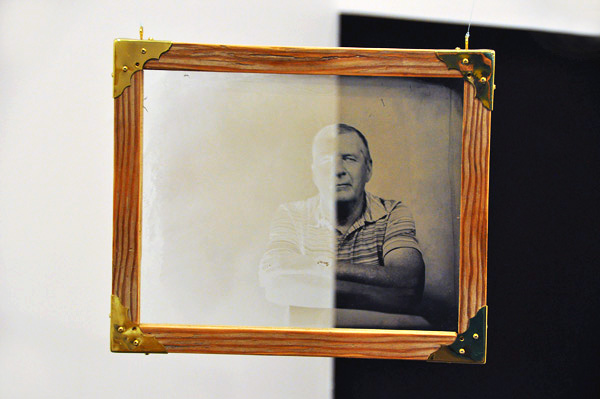 Our darkroom studios include:
Beseler 67SC Condenser Enlargers (35mm to medium-format)
Beseler 45 Condenser Enlargers (large-format)
Beseler Dichro 67S Enlarger
Senz IC Enlarger Timers
Gralab 451 Enlarger Timers
Arkay RC-1100SS Stainless Steel High-Speed RC Print Dryer
Professional darkroom chemicals (Ilford ID-11 developer, Ilford PQ Universal Paper Developer, Kodak Indicator Stop Bath, Ilford Hypam Rapid Fixer, Kodak Photo-Flo 200 Solution, Kodak Hypo-Clearing Agent)
Stainless steel developing sinks with professional developing trays
Zone VI print washer tank
stainless steel developing sinks for mural prints
72-inch x 54-inch stainless steel washout sink for mural prints
Lighting Studio backdrops
Various studio lights
Various 35mm cameras and lenses
medium format cameras
Large-Format 4-inch x 5-inch cameras
Ilford Multigrade filter kits
Our digital studio includes:
Epson Stylus Pro 9900 Inkjet Printer (max. 44 inches wide)
Epson Stylus Pro 4880 Inkjet Printer (max. 17 inches wide)
Nikon CoolScan 9000 Negative Scanner
Epson Perfection V750 Pro Flatbed Scanner
imac Computers (with Adobe Creative Suite and ColorMunki colour calibration software)
Various Printing Media (Epson Premium Lustre Photo Paper, Epson Hot-Press Photo Paper, Ilford Galerie Fiber Silk, Pictorico Pro Ultra Premium OHP Transparency Film)
Canon G11 Digital SLR Cameras
Nikon D90 Digital SLR Cameras
Sony XGA Digital Projectors
Green screen
Sony Digital Camcorder
Terms & Privacy
Emergency Information
Accreditation
Current Students
Prospective Students
Open Learning Students
Faculty & Staff
Financial Aid
All Student Services
Careers at TRU
News & Events
Conference Centre
Room Bookings

Signed in as:
About photosbydave
photosbydave is a photography service based in Kamloops, BC, Canada. In addition to selling photographic prints and cards we provide courses and tutorials for newer photographers. Special projects are also undertaken from time to time. .
Photographic Aims
My aims are two fold. I endeavor to share the beauty of British Columbia through my photography and to share my passion for photography by sharing some of my skills with others.
About Dave as a photographer
Dave is an active member of the Canadian Association for Photographic Arts (CAPA) and the Kamloops Photo Arts Club. He is also a Certified Judge for the Canadian Association for Photographic Arts. He has been an active photographer since 2011.
Featured Shots
Wintery Silt Cliffs near Kamloops, B.C. Canada
Evening at Outer Harbour, Victoria, B.C. Canada.
McConnell Lake, B.C. Canada
Photo Gallery
Copyright © 2021 photosbydave - All Rights Reserved.
Powered by GoDaddy Website Builder
Photo Classes
Abandoned Interior
Alberta Bliss
Alberta Abandoned
Manitoba Abandoned
Manitoba Night
Sask Abandoned
Sask Abandoned At Night
Sask Churches
Sask Churches at Night
Sask Ghosts
Sask Grain Elevators
Sask in B&W
Transportation
Portraits (Abandoned)
Portraits (Grad)
Portraits (B & W)
Portraits (Nature)
Portraits (Wedding)
Portraits (Other)
Photography Classes
By Chris Attrell
Chris Attrell Photography Class Get the Most out of Your Camera and Learn Creative Photography Techniques in Just 3 Hours! Taught to over 10,000 students in 1,000 classes all over BC, AB, SK & MB Since 2016. My Books | My Media Interviews | My Animal Rescue Fundraisers
Western Canada's most passionate rural explorer since 2003 specializing in night photography. Featured in National Post, Global National News, Huffington Post , Calgary Herald, on Sasktel TV Max, Global Saskatoon & Regina, CTV Calgary, WInnipeg, Regina, Saskatoon, StarPhoenix, CBC Morning Edition, CBC National Instagram, Prairie Post, Regina LeaderPost, Front Page feature in Good Light Magazine, Farms.com
No matter how new you are to photography, in 3 hours I will get you off of auto mode easily!
Learn Night Photography! I'll show you how with your own camera.
Small Classes! I'm familiar with almost every camera & you'll receive hands on training.
"Strongly recommend taking this class. Chris is such a relaxed teacher but can share so much knowledge in an easy to understand way."
Heather, Swift Current
"My wife and I took Chris's course and I can't say enough about how good he is and how much fun I had learning about my camera all over again. I highly recommend him"
Terrence , Calgary, AB
Are you still taking pictures in auto-mode? Well, in just three hours, I can teach you everything I wish I knew when I got my first digital camera way back in 2003! This class is not your ordinary photography class, but it's all about learning a few easy, yet impressive features on your camera, and some important concepts to help you move away from auto-mode right away.
By attending my class, you'll be able to take awesome pictures just like the one at the top of this page with your own camera and equipment. I'll teach you the two semi-manual modes and skills that will apply to 95% of your photos . From there, the excitement and experience will take you to the next level!
In class, we'll cover 5 essential camera features your camera wishes you knew , 3 underrated skills in the digital age, basic portraits, night photography like auroras, effective compositions, slow shutter speeds for capturing waterfalls, action shots, the bokeh effect, and painting with light. Plus, I'll show you some quick editing tips that take just 5 minutes.
But that's not all! I'll also inspect your camera and make sure there are no irregular settings that might affect your photo quality. You'll even get a handy 7-page cheat sheet to help you remember everything you've learned .
Learning everything about photography can be tough, but learning the basics can be simple and fun! Have you ever wanted to learn night photography but thought it was too hard? Well, I'll make it super easy for you, even if you're brand new to photography.
And one last thing – I'm a minimalist photographer , which means I use minimal settings, minimal equipment, and minimal editing. So, what are you waiting for? Come to my class with high expectations, and let's get started!
I know your camera! Even mirrorless ones.
A camera with manual settings is recommended for this class . Call/Text if you are not sure. 306-297-9005.
"I just took this in Tisdale a couple weeks ago and it is so worth it! I highly recommend! My advice…TAKE THE CLASS!"
Lisa, Tisdale, SK
Click the link to the class you wish to attend to register. Questions? Want to pay by eTransfer? Text or call 306-297-9005 or email .
Moose Jaw, SK (7 Left) Jan 13th ( Sat ) @1PM (3hrs) $79 Western Dev Museum– 50 Diefenbaker Dr
Saskatoon, SK (10 Left) Jan 14th ( Sun ) @1PM (3hrs) $79 Home Inns Meeting Rm– 253 Willis Cres
Saskatoon, SK (11 Left) Jan 14th ( Sun ) @6PM (3hrs) $79 Home Inns Meeting Rm– 253 Willis Cres
Regina, SK (11 Left) Jan 15th ( Mon ) @1PM (3hrs) $79 Comfort Inn Meeting Rm– 4300 Diefenbaker Dr
Regina, SK (10 Left) Jan 15th ( Mon ) @6PM (3hrs) $79 Comfort Inn Meeting Rm– 4300 Diefenbaker Dr
Calgary South, AB (12 Left) Jan 20th ( Sat ) @6PM (3hrs) $79 Wingate Meeting Rm– 400 Midpark Way SE
Calgary South, AB ( 12 Left ) Jan 20th ( Sat ) @6PM (3hrs) $79 Wingate Meeting Rm– 400 Midpark Way SE
Lethbridge AB (11 Left) Jan 21st ( Sun ) @1PM (3hrs) $79 Holiday Inn Meeting Rm– 2375 Mayor Magrath Dr. South
Medicine Hat, AB (12 Left) Jan 22nd ( Mon ) @6PM (3hrs) $79 Hamtons Inns Meeting Rm– 2510 Box Springs Blvd NW
St Albert, AB (12 Left) Jan 26th ( Fri ) @1PM (3hrs) $79 Best Western Meeting Rm – 460 St Albert Trail
St Albert, AB (12 Left) Jan 26th ( Fri ) @6PM (3hrs) $79 Best Western Meeting Rm – 460 St Albert Trail
Sherwood Park, AB (10 Left) Jan 27th ( Sat ) @1PM (3hrs) $79 Days Inn Meeting Rm – 201 Palisades Way
Sherwood Park, AB (12 Left) Jan 27th ( Sat ) @6PM (3hrs) $79 Days Inn Meeting Rm – 201 Palisades Way
Stony Plain, AB (12 Left) Jan 28th ( Sun ) @1PM (3hrs) $79 Best Western Meeting Rm– 3101 43 Ave
No Refunds For Missed Classes!
"took a Photography course with Chris tonight! it was FANTASTIC! Highly recommend! Everything was made simple to understand"
Shelby, Alberta
"Thank you Chris, my camera is a lot less intimidating now. Wish I took your class years ago!"
Megan, Spruce Grove, AB
Hey Chris just wanted to thank you again, that class blew me away! I'm so pumped to go out and shoot.
Chad, Regina, SK
Share this:
Click to share on Facebook (Opens in new window)
Click to share on LinkedIn (Opens in new window)
Click to share on Twitter (Opens in new window)
Click to share on Pinterest (Opens in new window)
Kamloops Photo Arts
Welcome….
Random Photos from Local & CAPA Competition Selection
W elcome .  The Kamloops Photo Arts Club is currently meeting virtually during COVID-19 pandemic.  Please join us to share your images and photography experiences. A new online Membership Form can be found under CLUB MEMBERS tab above or in "Quick Links"
Coming Events
December 13, 2023 – showcase: emotion.
For this showcase, members can submit any image that emotes a feeling in your viewer. They tell a story and move your audience in a myriad of ways - happiness, … Continue reading December 13, 2023 – Showcase: Emotion →
December 19, 2023 – Lightroom/Photoshop Shared Interest Group
This session is open to any KPAC member who would like to improve their skills using Lightroom and Photoshop or for those who may be interested in learning how to … Continue reading December 19, 2023 – Lightroom/Photoshop Shared Interest Group →
January 12, 2024 – BC/Yukon Inter-Club Speaker Series featuring Elizabeth Gray
Elizabeth Gray - Black & White Photography - Shooting With Intent. This event is moderated by the Victoria Camera Club and is open to all KPAC members. For further information … Continue reading January 12, 2024 – BC/Yukon Inter-Club Speaker Series featuring Elizabeth Gray →
January 17, 2024 – Winter Night Photoshoot
Members will meet at TRU Parking Lot NT at 7:00pm for a night shoot overlooking the lights of the City of Kamloops and the valley below. Wear warm clothing and … Continue reading January 17, 2024 – Winter Night Photoshoot →
January 24, 2023 – CAPA Colour Competition Image Submission Deadline
This is the deadline for photo submissions for the Club entry for the CAPA Colour competition. There are four categories for this competition – Landscape, Man-made Structures & Objects, Nature … Continue reading January 24, 2023 – CAPA Colour Competition Image Submission Deadline →
January 31, 2024 – Showcase: Negative Space
For this showcase, think about any space that is left blank around your subject. When composing your shot, observe how the negative space enhances your subject. This session will be … Continue reading January 31, 2024 – Showcase: Negative Space →
February 7, 2023 – CAPA Colour Competition Image Selection Night
Tonight KPAC members select entries for the CAPA 2023 Colour competition. Please brush up on your photo judging skills. We will be using the Zoom polling function for scoring. This … Continue reading February 7, 2023 – CAPA Colour Competition Image Selection Night →
February 23, 2024 – BC/Yukon Inter-Club Speaker Series featuring Lee Nordbye
Lee Nordbye - An Artist's Mountain Adventures and MisAdventures. This event is moderated by the Cowichan Valley Camera Club and is open to all KPAC members. For further information and … Continue reading February 23, 2024 – BC/Yukon Inter-Club Speaker Series featuring Lee Nordbye →
February 28, 2023 – Showcase: Intentional Camera Movement
An image where the photographer intentionally moves the camera during exposure to produce streaking or an artistic effect to their photo. This meeting is via Zoom Video Conferencing.
Recent Past Events
December 2, 2023 – downtown kamloops christmas light photoshoot.
Members will meet at Kamloops Old Courthouse on 7 Seymour Street W at 3:30pm to shoot Christmas Light displays at the Old Courthouse, City Hall, St. Andrew's on the Square … Continue reading December 2, 2023 – Downtown Kamloops Christmas Light Photoshoot →
December 2, 2023 – CAPA Photo Judging Course
The Shuswap Photo Arts Club in Salmon Arm is hosting a CAPA Judging course which members are invited to participate in. The program runs from 9:00am - 5:00pm and will … Continue reading December 2, 2023 – CAPA Photo Judging Course →
November 29, 2023 – Showcase: Inclement Weather
For this Showcase, think rain, snow, wind, sunshine – anything goes here. Watch the weather and get creative. This meeting will be held via Zoom Video Conferencing.
November 26, 2023 – Member Get Together and Kamloops Santa Claus Parade Photoshoot
Members are invited to meet at 1:30pm at the Frick & Frack Restaurant at 577 Victoria Street for a no host late lunch/appetizers/beverages and get together with your fellow members.  … Continue reading November 26, 2023 – Member Get Together and Kamloops Santa Claus Parade Photoshoot →
November 21, 2023 – LightRoom/PhotoShop Shared Interest Group
This session is open to any KPAC member who would like to improve their skills using Lightroom and Photoshop or for those who may be interested in learning how to … Continue reading November 21, 2023 – LightRoom/PhotoShop Shared Interest Group →
Gallery List
Search Archive
Client Login
Quetzals, Toucans, Hummingbirds - Costa Rica
When: January 20–31, 2019
Where: Costa Rica
Price: $6,495
Bird Photography Workshop - Texas
When: March 2019
Where: Laguna Seca Ranch
Price: $3,995
Loons and More - Kamloops, B.C. - Canada
When: June 2019
Where: Kamloops, B.C.
Price: $4,995
Iceland Photography Tour - Birds of the Arctic
When: July 10–22, 2019
Where: Iceland, Europe
Price: $8,995
Pantanal Photography Tour - Wildlife & Birds
When: August 18–28, 2019
Where: Brazil
Price: $6,995
Africa Photo Safari Tanzania
When: October 17–26, 2019
Where: Tanzania, Africa
Price: $9,995
When: Jan. 21–Feb. 1, 2020
Read more »
Phone 410-239-8025
Email [email protected]
All content © 2023 by Greg Downing Photography WordPress Themes by Graph Paper Press
Enmanscamera's Blog – Kamloops
My impressions, feelings, experience and knowledge about photography..
Photography lessons with Black And White Film 
I have recently been talking with many photographers that are very interested in the process of black and white film photography. Most had their introduction to photography in high school using film and although they moved forward to iPhones and digital cameras, they were pulled back to film by memories of the unique "hands-on" experience they had with film.
With all that interest I thought I would revisit an article I wrote in June 2014,  "What I Learned About Photography by Shooting with Black /White Film".
I began using black and white film because it was cheap and it's what we used in my first college photography class. After I began to understand the medium as being creative instead of just a way to records things, I grew to like B&W and for years refused to shoot with anything else.
With film, once the camera's shutter was released what one got was, well, what one got was-what-one-got. There were no second chances as enjoyed today. Photographers were left with only a memory of that moment until the film was printed.
We used a term called "Previsualization". Previsualization is attributed to photographer and educator Minor White. While studying their subject a photographer predetermines how the final image would be processed and printed. Ansel Adam referred to that as "the ability to anticipate a finished image before making the exposure".
There was also the Zone System. American photographers Fred Archer and Ansel Adams collaborated on the technique for determining optimal film exposure and development for a method to precisely define the relationship between the way one visualized the subject and the final results.
Those techniques helped us determine how the final print could look. Colour film had to be printed in an almost lightless room, whereas labs for printing B&W were quite bright allowing us to see the image and control an image as it was printed.
With B&W film I learned to previsualize, and as I selected my subject I would think about how I would process the film and make the final print. I could alter the exposure rating, as with the Zone system, and depending on which chemicals I planned on using, how I would develop the film. I would select different papers and chemicals to change contrast or tonal values in the final print.
Shooting with black and white film taught me to think about tonal shifts from black, to mid grey, and finally, to white with detail. Managing the process of developing and printing taught me that the camera and film (now the sensor) are just the starting point to making a photograph match my personal vision, and my personal vision is much more important than the camera's.
A B&W photograph is a matter for the eye of the beholder, the intuition, and finally the intellect. Of course colour is all that, but much of the time it seems photographers are overwhelmed by colour, rarely seeing anything of importance in a scene other than the colours.
Because black and white images don't attract with a play of colours, they seem subtle and demand close attention to composition, lighting, perspective, and the context the image is shot in as important factors.
Share this:
4 responses to " photography lessons with black and white film  ".
Love these B & W photos.
Thank you Michael.
Tout simplement magnifique!
Like Liked by 1 person
Thank you Josie.
Leave a Reply Cancel reply
This site uses Akismet to reduce spam. Learn how your comment data is processed .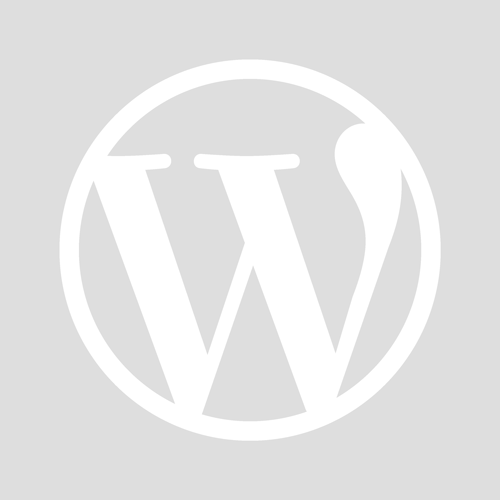 Already have a WordPress.com account? Log in now.
Follow Following
Copy shortlink
Report this content
View post in Reader
Manage subscriptions
Collapse this bar