How To Become A Proofreader On Fiverr In 7 Easy Steps
In order to become a Fiverr proofreader, you need to be able to pay attention to the smallest of details in the content that you are reading.
This includes grammar, spelling, punctuation use, and any errors in content formatting. If this seems like something you could excel at, then this may be the right job for you!
There are many ways to become a proofreader. You can take a course in proofreading from the local community college or university. You could also enroll in an online course that teaches how to become a freelance proofreader and editing services, provider.
However, in this article, we are going to take a look at some of the steps that you can take in order to become a professional proofreader specifically on Fiverr .
1. Make your profile as professional as possible
Having a professional-looking profile on Fiverr will provide you with more opportunities for business than a profile that looks like it was made by an amateur.
The first impression you give to potential customers is your Fiverr profile. It should look professional so that it stands out and makes you seem credible.
You have to be honest with yourself when filling out your skillset. Your skills and the information in your description should be 100% accurate because it will create trust among potential clients.
Having a professional-looking Fiverr profile won't guarantee success, but it will open the door for more potential clients to choose you over other freelancers on the site.
A proofreader's profile should include the following information:
Proofreading Experience: The more experience you have, the better your chances of getting a job.
Services Offered: You can offer any services that match your skillset and interests. For example, if you're a college graduate with an interest in Literature, you might offer services like paper editing and dissertation editing for academic purposes.
About Me: Add any other relevant information about yourself – be sure to personalize this section!
About My Business: Explain how well-established your business is, what kind of customer reviews it has received, and what makes it unique. Make sure to list out what services are offered by you.
Here you can read more about optimizing your Fiverr profile.
2. Add your skills and qualifications to show potential clients what you can do
Proofreaders are not required to have a degree in English or any other type of language. However, you should be fluent in the language that you are editing and have a strong grasp of grammar.
Some people think that editors need to be qualified with an English degree or with knowledge on the subject matter. In reality, a strong command of the English language and good knowledge of grammatical rules and spelling is enough.
As a Proofreader, you do not need to have qualifications in any field related to editing like journalism, literature, or another language. However, you need the below-mentioned skills to do the job.
The first skill that is needed to be a proofreader is the ability to spot mistakes in spelling, grammar, and punctuation.
Next, you also need to be able to read the text and determine if it makes sense.
A third skill that is needed is the ability to use different styles of writing for different occasions, such as formal and informal.
Finally, as a proofreader, you need good eyesight or reading glasses because there may be small font sizes involved – Just kidding!
The above-mentioned skills should be good enough to offer proofreading services.
3. Share your testimonials and reviews as a gig image
If you have worked with clients before, you may want to include screenshots and testimonials in your portfolio. Even if it is a small project that you did for somebody close to you, it is still worth a mention.
Testimonials are a great way to get new clients. It is a simple way to show off the good work that you do, and it may also provide a glimpse into the ways that your services have impacted your clients.
Testimonials can be used in many different ways, but they are especially helpful when you are trying to get new clients.
Below are some of the testimonial types you can use on your Fiverr gig image if you had received them from your previous clients.
Some common formats of testimonials include:
General Testimonial – This is when a customer has no specific product or service to praise but is instead recommending their experience with you like because it was professional, fast, etc.
Product/Service Testimonial – These types of testimonials highlight specific products or services offered by you and how customers feel about them. The goal is to show that these products and services produce good results for customers who use them
Relationship Testimonial – Relationship testimonials are one way of getting a credible third-party review of your relationship. These reviews are usually unbiased and can give you insight into how others see your relationship.
The best way to include those is in the form of a screenshot collage added to your second Gig image. This is because they are viewed a lot by buyers when visiting your gig.
4. Update your profile photo to something that represents you professionally
A professional and attractive profile photo that represents the service you offer is an important part of any freelancer's online presence. It should communicate what you stand for and what you can offer to your potential clients.
The first thing a potential client sees is the profile photo, so it's important to have a professional one. The photo should be of good quality and have the right size: not too large or too small.
This is important because customers are more likely to work with you if you look like the kind of provider they want to deal with.
5. Offer as many proofreading services as you are qualified for (e.g., writing, editing, content strategy)
Offering many proofreading services on Fiverr is that you can attract a wider range of clients. Some clients are looking for someone who just does basic editing, while others require more extensive editing and formatting services. Offering different levels of service options can help increase your clientele and your income.
You can maximize your gig offerings by creating multiple gigs for each service. This will increase the number of eyeballs and clicks to your gigs which are important for converting visitors into buyers.
6. Have a pricing strategy
It is important to have a good pricing strategy in order to be successful on Fiverr.
Before setting your prices, you should research the average price in your industry and compare what other sellers are charging. This will help you figure out what price you would like to charge and attract the right customers.
Also, you need to take into account the hours you put into the gig, your experience level, and your skillset.
Think about this question: how long will it take me to complete this gig? If you have never completed a similar task before, it can be difficult to estimate how long it will take you but this is also important to consider.
There are different pricing strategies for people with different skillsets and levels of experience in Fiverr.
The most common strategy is hourly pricing where you charge your clients by the hour for each task that they need to be done. However, there are also other strategies like fixed price or pay what you want pricing.
In general, the pricing on Fiverr ranges from $5 to $100 per page, depending on the type of work.
Below are the prices for some common tasks:
Proofread and edit a document with 300 words – $3-$10
Proofread and edit a document with 1500 words -$12-$65
Edit and proofread an article or blog post -$4-$20
7. Optimize your Gig
Gig optimization can help you get more orders and make more money.
In simple terms, it is the process of making yourself as visible as possible on Fiverr so that people will find you and order your services.
Below are the things that you can do to optimize your Fiverr gig.
Add your gig's keyword to the title
Add your gig's keyword to the description
Select the right category for your category
Create a catchy profile picture and logo
Optimize your gigs with relevant tags
Making sure that you are optimizing all the right aspects of your gig can lead to more visibility which means more orders which means higher profits!
If you follow the above-mentioned steps then you are very close to becoming a successful seller on Fiverr as a proofreader.

🎉 Our next novel writing master class starts in – ! Claim your spot →
Looking for new clients? Meet them on Reedsy
Create a free account to receive requests from authors.
Last updated on Oct 18, 2021
Remote Proofreading Jobs and 26 Places to Find Them
With working from home becoming more common than ever before, remote proofreading jobs are gaining a lot of traction. Amongst the online jobs you can do, checking grammatical and spelling mistakes sounds like one of the easiest ones to pick up. But what exactly  does this kind of work entail, how much would it earn, and most importantly, how do you search for legitimate as well as rewarding proofreader jobs? These are all valid questions, the answers to which you can find right here.
What is proofreading?
To proofread is to go over a document's final draft with a fine-tooth comb, searching for grammatical, spelling, punctuation, and formatting errors. Unlike the job of a copy editor, you don't have to concern yourself with language style or voice. It may seem simple, but it requires a thorough understanding of not just the English language but also the appropriate manuscript formatting styles.
Web content, academic papers, and many other types of writing — To proofread and correct each of these kinds of content requires a thorough understanding of its preferred language and formats.
Because of their project-by-project nature, it is common for the gigs you get in this sector to be online, freelance proofreading jobs.
Becoming a proofreader and securing remote jobs
Luckily, you don't have to go through intensive training or education to become a proofreader. Preferably, you'd have a bachelor's degree in English, Journalism, or a field relevant to the kind of content your hope of proofread. (To proofread for a medical company, you'd need background in medicine, for example.) Other than that, a certificate of completion for a proofreading course can make your profile much more appealing to potential clients. To get started on the right foot, consider:
🎓 Taking a training course via societies such as the  Editorial Freelancers Association ;
📝 Brushing up on style guides (APA, Chicago, and AP Styles);
💻 Creating a profile and following relevant groups/hashtags (this may include creating your own website, a LinkedIn, or a professional Twitter account);
✅ Being flexible about the kind of job you take on (work from different industries, projects involving copy editing ).
You can get more tips in our comprehensive guide on how to become a proofreader . If you're all clear about the set up, let's discover all the places that you can find remote jobs for proofreaders.
26 places to find remote proofreading jobs
Below are all the sites that offer legitimate freelance proofreading jobs. We've divided the list into two parts: one for those with experience and qualifications, and one for those without.
If you're going into proofreading with certificates, graduate qualifications, or expert experience, here are the sites that you should check out. 
1. ProofreadingPal
Specializing in academic proofreading,  ProofreadingPal  prides itself on having a highly experienced staff. Because its scholarly projects, the editing skills required by this site are very advanced and specific. To secure a remote proofreading job on this site, you need to be a postgraduate student with a minimum GPA of 3.5 or have a graduate degree along with minimum five years of experience.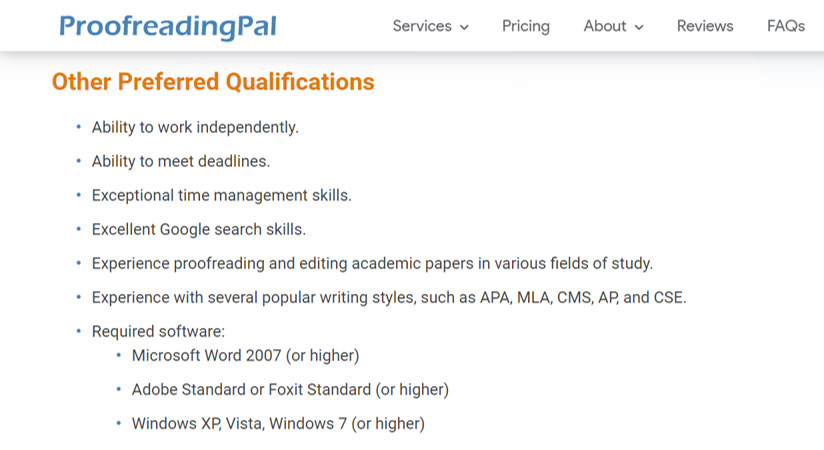 If you have a PhD in a writing-intensive discipline,  Edit911  is a good candidate for some remote work. Its proofreading services also tend toward high-level academic editing, so experience is crucial. And as it caters to a worldwide audience, having a strong grasp of a few manuscript styles will be plus.
WordsRU  is great for those who work from home, because it welcomes job applicants from all over the world, as long as they have at least a Master's degree or higher. It offers a wider range of services for customers, including fiction manuscripts and web content, so its proofreaders receive a variety of projects.
4. American Journal Experts
Similar to WordsRU,  AJE  offers online proofreading jobs for those who have been or are currently enrolled in higher education at universities approved by  the Carnegie Classification . And as the name suggests, this online proofreading opportunity is more suitable for those based in America.
You may or may not have a PhD or a Master's degree, but if you do have a strong track record in book editing and proofreading,  Reedsy  is the place to be. Our marketplace connects thousands of indie authors with publishing experts (like you!) who can help them produce high quality titles. On average, our professionals set a  proofreading rate  of around $600-$750 per manuscript, though each project varies. (Note that you can set your rates per hour, per word, or per project.)
JOIN REEDSY
Find exciting new projects
We connect publishing professionals with our community of 1,500,000 authors.
6. Polished Paper
Focusing on business and academic editing,  Polished Paper 's proofreader jobs are also suitable for experienced professionals. Instead of proving their qualifications, applicants are asked to complete a 35-question test to demonstrate their editing skills before getting accepted.
7. Managed Editing
Having worked mainly with non-profit organizations and prestigious institutes,  Managed Editing  chooses its freelance proofreaders carefully. A successful applicant will have at least five years of experience and a Bachelor's degree, although most of its editors and proofreaders have higher qualifications.
8. Wordvice
Apply to  Wordvice  for a more international experience: the company offers editing and proofreading services on essays and business documents for second-language English users. You must have a minimum of two years of experience and a graduate degree to join this team of freelancers. (And needless to say, the remote jobs they have are available to proofreaders across the world!)
9. Start your own freelance business
This basically means creating your own website (don't forget to have a contact section with your email address in it!) along with a LinkedIn, Twitter, or Facebook account to spread the word about it. As you are your own boss, you can work from home, a coffee shop, or wherever else you want! Use your credentials and professional connections to attract customers. Combine that with impeccable proofreading services and you'll grow your freelance business  in no time.
If you're just starting out or don't have higher education qualifications — don't worry, there are plenty of beginner-friendly sites where you can find proofreading gigs and begin amassing professional experience. 
10. Scribendi
If you do have some experience in content production, i.e. you've been a copywriter or have edited your university newspaper, you can apply to  Scribendi . Its online proofreading jobs are focused on academic writing from high school to university level, so having a Bachelor's degree is a must.
11. Scribbr
Scribbr 's services are tailored to a younger academic audience, and while it doesn't ask for specific qualifications, applicants do go through a thorough vetting process. To become a remote proofreader at Scribbr, you have to pass a language test and complete several assignments for evaluation (for which you will receive feedback). If you've taken an editing course, you should be able to do well.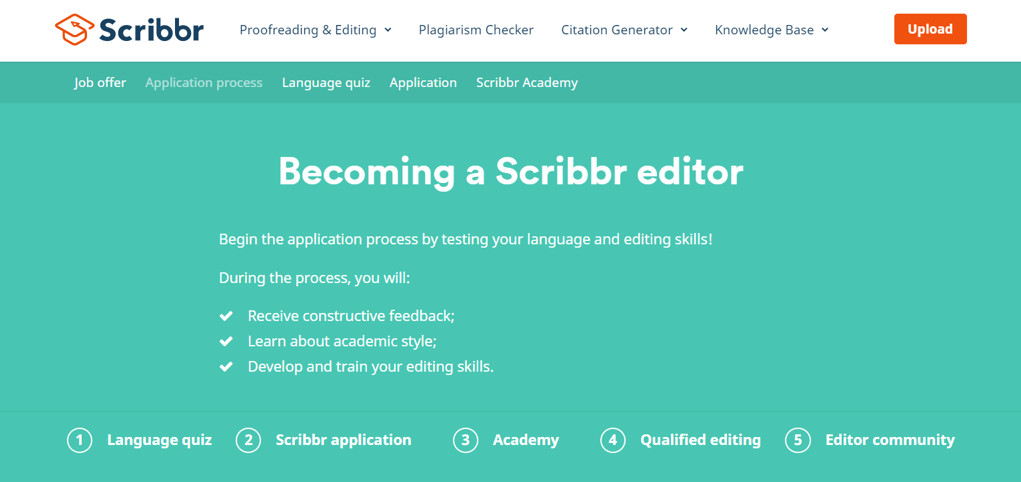 12. Proofreading Services
Every remote proofreading job available here focuses on academic and business writing. Prospective proofreaders can join the staff part-time or full-time by getting at least 95% on  the site's 20-minute test , which mainly focuses on grammar and spelling.
As an education-oriented publication,  CACTUS Communications  is constantly on the lookout for academic editors who can help it produce clear, engaging content. It does require at least a Bachelor's degree in a relevant discipline, but you don't need any prior work experience in editing and proofreading to find exciting opportunities.
14. Writer's Relief
A resourceful website for authors,  Writer's Relief  also provides book editing and publishing services which you as a remote proofreader can get involved in. Since they have  copy editors  going over everything beforehand, you'll just have to focus on catching the little mistakes that slipped through.
Prompt  provides coaching services for college applicants, helping them with personal statements and essays. You will need to have been a university student yourself, and as the coach you're expected to give more feedback than just online proofreading. It's a good opportunity if you want to start with academic editing.
16. OneSpace Freelancers
OneSpace is a site made for new freelancers. There aren't as many job postings on this site as on other proofreading services, but you do get support and feedback from their staff. They provide advice on how you can work better as a freelancer and build your business. So while you would't necessarily find remote work on this space, it's a good way to learn the craft of maintaining your freelance proofreading business in the long run.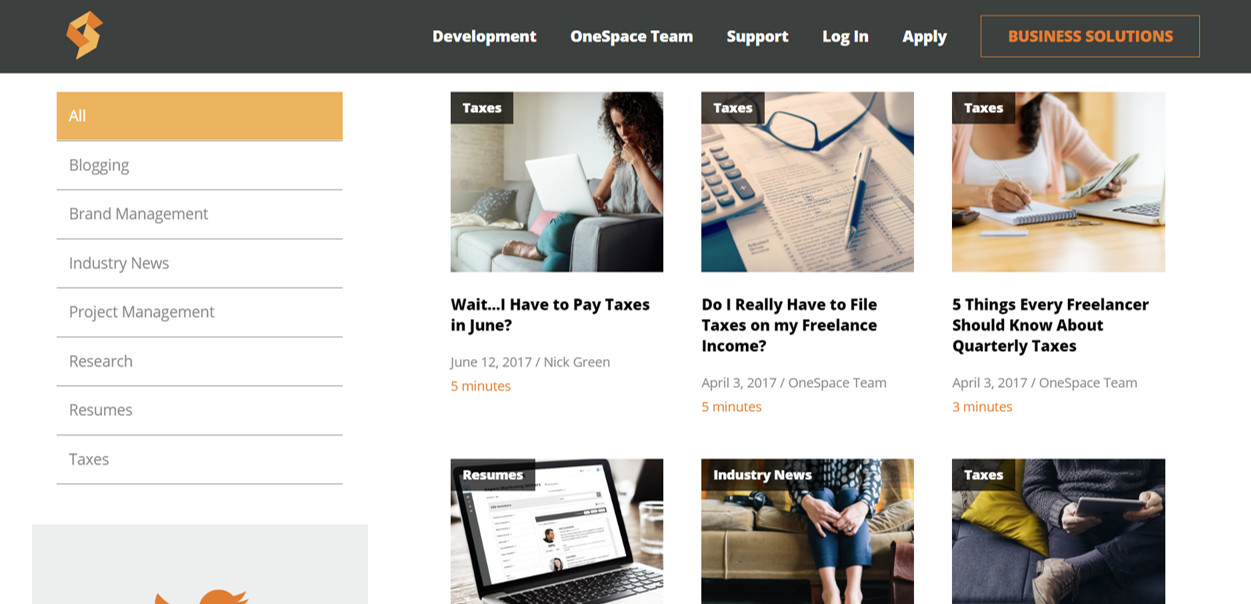 17. Gramlee
From their tagline ("You write, we edti edit.") and service email address, you can already get a sense of how laid-back the staff at  Gramlee  would be. They welcome proofreaders with no qualifications, as long as they work hard to learn and fulfill the team's guarantee of 24-hour turnover.
Upwork  is one of the biggest marketplaces for freelancers, and the remote jobs for editors and proofreaders you can find on here are often for technical and copy writing. Projects are usually on the smaller side, which means there isn't always demand for highly experienced workers. Still, it's a good place to get started on your online proofreading career.
19. Flexjobs
Short for  flexible jobs ,  this job board  only posts work that you can do from home, so you don't have to narrow the search yourself. There are plenty of proofreading jobs across many industries and countries for you to choose from, some of which are even full-time collaborations.
Indeed 's interface is probably a familiar sight if you've looked for work before — it's a platform that has everything from full-time positions to freelance gigs in all kinds of industries. Though it might take some digging, there are good remote jobs proofreaders can discover.
21. MediaBistro
MediaBistro  is a job board made specific for media-related jobs. You can filter your search to show only remote entry-level editing jobs to see if there's anything available. Signing up also gets you a job alert round-up when new relevant jobs are posted.
22. Get Editing Jobs
Here's another  editing-focused job posting site . You can search for remote proofreading jobs and it will automatically show you recent postings that fit the bill. You'll then have to apply to the jobs on your own.
23. Domainite
Domainite  provides digital marketing services, from web designing to content writing and editing to its clients. You can easily sign up by filling in its form and sending in a writing sample. The scope of the work might go a little beyond the proofreading job, though you will acquire more skills that way!
Are you interested in marketing books? Visit our post on where to find book marketing jobs . 
24. Freelancer
This site  allows you to bid on a proofreading opportunity you can do remotely, and try to win the client over. There are a lot of projects available, so if you lose out on a bid for one, you can always find another!
❗ Note: Some of the rates you see here are much lower than the average as freelancers try to undercut to appeal to clients. Keep that in mind in formulating your own freelance quote .
25. Lionbridge
Lionbridge  is an international platform that offers marketing and business content creation services for firms across the globe. Specifically, its freelancers "test out" firms' content — giving them feedback, not just on a linguistic point of view but also user experience and SEO. It's a bit of technical proofreading, if you're interested.

Though it does not provide the highest paying remote proofreading jobs,  Fiverr is still a good opportunity for new freelancers to start their careers. It's relatively easy to sign up to and create a profile that will attract customers, most of whom will be searching for competent beginners rather than experienced experts.
Hopefully this list will help you find your next remote job and kickstart your career, whether you're a full-timer looking for side jobs or an aspiring freelancer. Remember to do your research and know what your proofreading service is worth to avoid being undercharged. With that, and a wish of good luck, we'll send you into the world of freelance proofreading!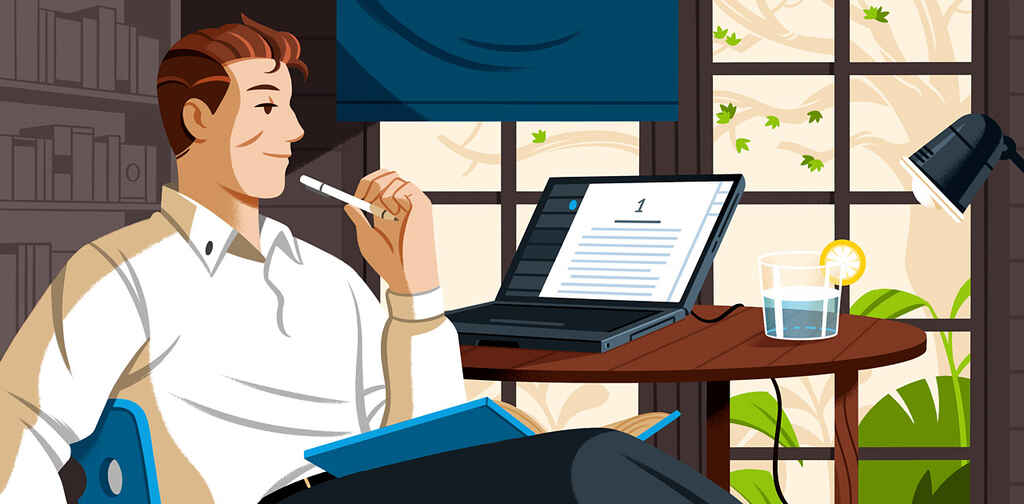 FREE RESOURCE
The Full-Time Freelancer's Checklist
Get our guide to financial and logistical planning. Then, claim your independence.
Earn more than you would at a publishing house
Create your free Reedsy profile to get started.
Create your Reedsy freelancer account
We have some great projects already lined up for you to work on.
Or log in with your social account: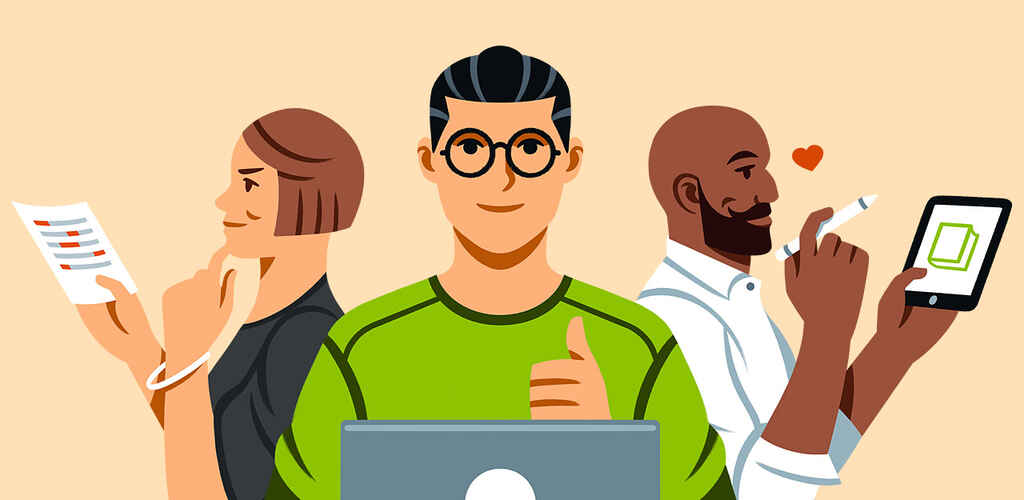 Become a freelance editor with Reedsy
We connect the best editors in publishing with 1,000,000+ independent authors.
1 million authors trust the professionals on Reedsy, come meet them.
Enter your email or get started with a social account: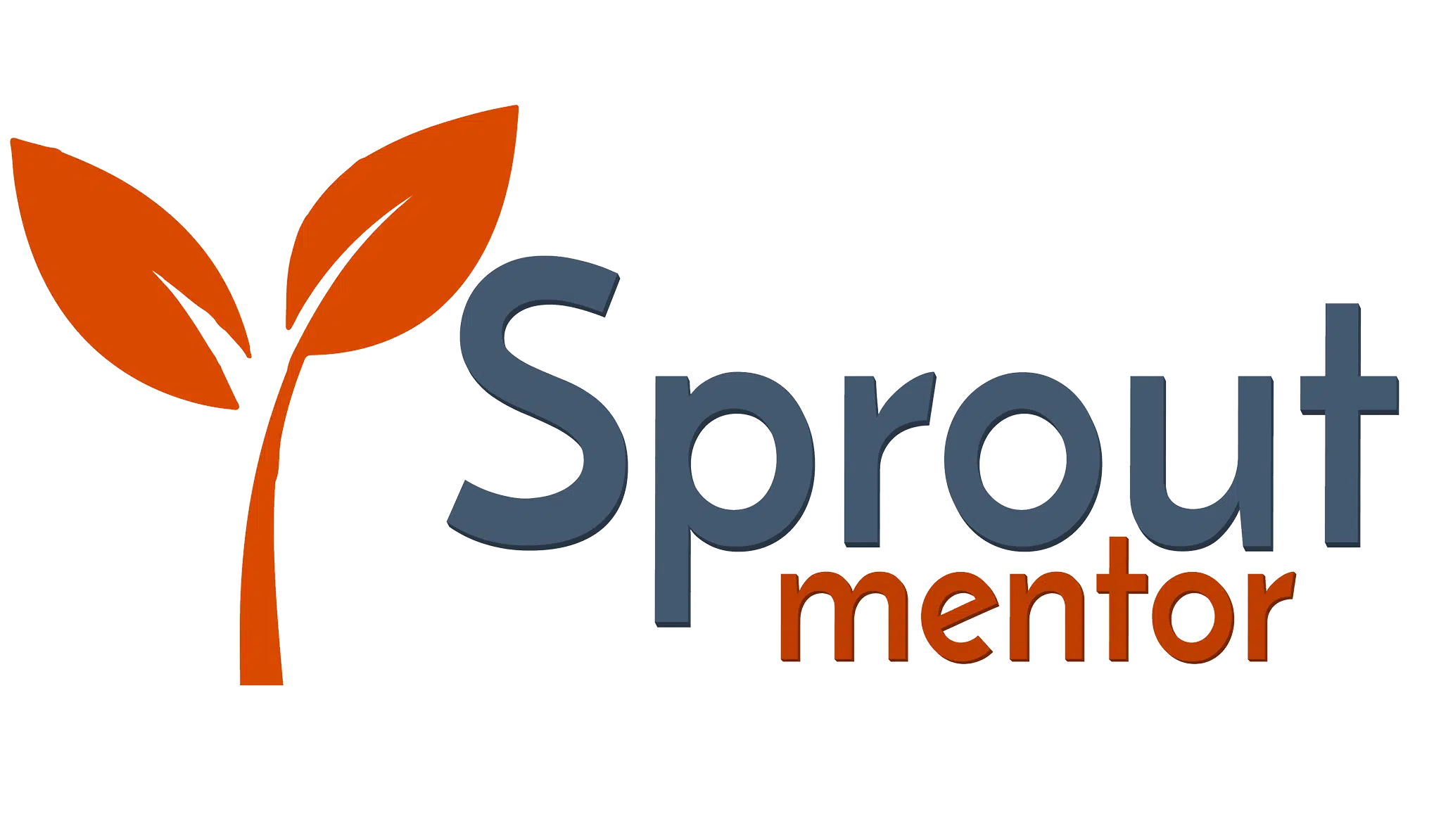 45 Remote Proofreading Jobs Online From Home No Experience
Are you looking for proofreading jobs online with no experience needed?
In this post, I will show you where to find the best remote proofreading jobs from home that require no experience.
You are going to get tips on how to become an editor or proofreader who is paid to work from the comfort of your own home or any other remote location.
I started as a freelance proofreader by completing short and easy tasks requested by clients on Fiverr , and this micro jobs site called Picoworkers .
Later I tried my luck in remote proofreading jobs posted on legit job boards like Flexjobs .
This post might contain affiliate links. I may earn some commission if you click on such links. You shall not incur any extra cost if that happens. Please read our full affiliate disclosure here!
Page Contents
An Introduction To Proofreading
What is proofreading meaning.
Three processes take place during proofreading: carefully reading the text, marking the errors spotted, and editing or revising those mistakes.
In simple words, a proofreader reads a document word for word with the goal of correcting grammar, punctuation, spelling, formatting, and sentence structure errors or mistakes forgotten during editing.
Proofreading is often confused with editing, but they are different.
They have several similarities, such as both have the same goal, which is perfecting a document. Also, both are activities that take place during the writing process.
However, editing is a more in-depth process because it also corrects the clarity of ideas, the coherence of thoughts, and the organization of ideas.
On the other hand, proofreading is less detailed because it aims to look for vocabulary, grammar, spelling, and punctuation errors that might have been during the editing process.
Another difference is that editing takes place before proofreading, which is usually the last step in the writing process.
Who Uses Proofreading Services?
Publishers of books, periodicals, magazines, and newspapers, among others.
Content creators like bloggers, website owners, and business owners.
Academic organizations like universities and research companies.
Public relations and advertising firms that create ads, social media campaigns, and other marketing materials.
Professors and students who need their journals, essays, research thesis, and other educational materials edited.
Proofreading Courses
#1 The General Proofreading Theory & Practice Course that will train you on;
Finding proofreading jobs
Setting rates for your services
Proofreading mistakes
Proofreading practice basics
Best proofreading tools
This course is taught by Caitlin Pyle, who has been a proofreader since 2007. She is the founder of ProofreadAnywhere.com. She makes a nine-figure income from proofreading, which is now her full-time job.
You even get a certificate after completing this 8 modules course which you can use to apply for a job in a corporate organization.
Note : Caitlin is currently offering a FREE Proofreading Workshop for beginners who want to know if they have what it takes to be a proofreader.
#2 The Blue Book Of Grammar Punctuation workbook will equip you with;
Pre and post-grammar tests and quizzes
Reproducible grammar worksheets
Dozens of grammar and punctuation usage examples.
Grammar and punctuation usage rules
#3 Copyediting & Proofreading For Dummies will help you achieve the following;
Build a resume that can land you any proofreading job
Master the art of using proofreading symbols.
Build a nine-figure income freelance proofreading career
Polish your proofreading skills
Position yourself in the job market as a professional and successful builder.
Proofreading Tests
Proofreading Quiz With Answers for entry-level proofreaders without prior expertise.
EditingTests.Com , they have multiple tests you can take.
WebDoneRight.Com is a quiz to test your proofreading ability.
ProofreadNow.Com , a basic proofreading quiz.
Proofreading Tools
A writing assistant like Grammarly gives you a comprehensive report, which will help you to spot grammar, plagiarism, spelling, punctuation, and coherence errors quickly.
On a homework helper platform like StudyHelpUs.Com, you can get cheap proofreading services from tutors and freelancers.
You need several office tools to make your working conditions cozy and comfortable to prevent distractions from eye strain, disorganization, and a dirty environment.
If you are a beginner, you need proofreading marks & symbols reference documents to avoid time wastage.
Proofreading Jobs Online No Experience
Finding a proofreading job in Sibia is not easy because they are always hiring science experts.
Also, they clearly say that they give people with a Ph.D. degree priority.
#2- CAMBRIDGE
Cambridge is one of the best sites to find online proofreading jobs for beginners because they hire all the time.
Once you earn enough cash, you shall get paid through Paypal and other popular payment gateways.
#3- PROOFREADING SERVICE
Before you can begin making money on ProofreadingServices.com , you must pass the simple 20-minute screening test.
One upside of this site is that they have many projects meaning you can get a chance even when you are a complete beginner.
#4- SCRIBENDI
Scribendi is one of the largest communities of freelance proofreaders with over 400 professionals since it was established in 1997.
The downside of this site is that you must have a university degree, three years of editing/proofreading experience, and a native English speaker to get online proofreading jobs for beginners on these sites.
The only reason their screening process is that strict is they have many high-paying gigs.
#5- PROOFREADING PAL
Proofreading Pal is another place to find highly paid proofreading gigs that can help you to make around $500 to $3000 per month.
However, you must complete their questionnaire for your application to be considered.
#6- WORDVICE
WordVice is an international company operating in more than six countries globally.
They specialize in projects from medical institutions and laboratories.
Apart from proofreaders, they also hire writers, developers, and marketers among other freelancers.
The downside is that they a rigorous screening process because you must have a degree or be enrolled in similar programs and must have a minimum of 2 years of editing experience.
#7- PROOFREAD NOW
Proofread Now is not always hiring, but they announce open positions seasonally from time to time.
You can submit your email, and a notification will be sent when a job opens. Also, you can bookmark this site for future references.
The downside is that they only hire experts so you must pass the hard editing screening tests and must have at least five years' experience.
#8- SCRIBRR
You must be a native English speaker to find a proofreading job on Scribrr .
They work with more than 400 editors and proofreaders from the United States, Australia, and other countries.
You must be fluent in one of these languages; English, Germany, French, Italian, and Spanish to find a job on this site.
#9- SCRIBE MEDIA
Scribe Media , which was formerly known as Book in a Box, Scribe is a company that is always hiring freelance proofreaders who want to make money from home during their spare time.
After the rebranding, the company has received multiple positive reviews, which means it's one of the best places to look for a job.
#10- BABBLE TYPE
Apart from proofreaders, Babble Type is always hiring talented translators and transcriptionists who want to make money during their spare time.
The advantage of working on this site is that you get paid weekly, get a chance to work from home, and also experience a flexible working schedule.
#11- ENGLISH TRACKERS
English Trackers has an active job board where fresh proofreading and editing jobs are posted daily.
You can also join their mailing list to get an update every time a new job listing is posted.
#12- ECORRECTORS
E-Correctors is well known for having highly paid translation jobs.
The good news is that you can also find entry-level proofreading jobs which accept beginners without much experience.
All you have to do is submit your resume, samples, and application letter to the email of the editor.
#13- PROMPT
Unlike most other companies which have been around for a longer time, Prompt is fairly new in the game, but that does not mean that they do not have multiple gigs.
The reason why they are known is that they are offering exceptional services.
#14- WORDS RU
Words RU where you get paid to proofread and edit manuscripts, novels, and web content.
American Journal Experts , help Ph.D. researchers to proofread and edit their research work and thesis or proposals.
#16- IXL LEARNING
At IXL Learning shall get paid to be an English or language teacher, then help students improve their grammar and punctuation through proofreading their work.
OTHER JOBS ONLINE NO EXPERIENCE
HIGH PAYING Online Jobs No Experience Online CHAT SUPPORT Jobs No Experience Online PART TIME Jobs No Experience EASY Online Jobs No Experience Online DATA ENTRY Jobs No Experience Online WRITING Jobs No Experience Online Jobs No Experience For STUDENTS GOOGLE Online Jobs No Experience Online TEACHING Jobs No Experience Online Jobs For BEGINNERS With No Experience Jobs HIRING That Require No Experience
Proofreading Jobs From Home No Experience
#17- amazon.
Amazon runs the famous Amazon Kindle publishing platform used by authors to create and market their books.
Those authors are always hiring proofreaders and editors to perfect the grammar and coherence of their content.
Kindle Publishers Proofreading Jobs
Freelancer Amazon proofreading Jobs
Amazon Short Tasks Jobs
#18- FIVERR
Fiverr very popular marketplace where clients post all types of freelance projects including those related to proofreading.
Those projects are commonly known as 'gig' and the pay is from $5 and above as explained in this Fiverr fees guide.
#19- FREELANCER
Freelancer is another free and open marketplace where clients post projects in different subject areas, then freelancers help to complete them.
For example, most proofreading and editing tasks are paid $12 per hour and above.
#20- UPWORK
Upwork is a platform that brings together clients and freelancers.
Once you complete your profile and get approved, you will be able to submit proposals on proofreading projects posted by clients.
If a client accepts your proposal you must complete the work within the deadline and meet all the requirements to get paid.
#21- FLEXJOBS
Flexjobs is a job listing site where fresh remote and work-from-home jobs are posted on a daily basis.
There are many telecommuting proofreading jobs on this site all high paying.
#22- INDEED
Indeed is a very popular job site where individuals, businesses, and brands are always posting new freelance or in-office jobs every day.
You should bookmark this site and check daily for any new listing.
You can also subscribe to their mailing list so that you receive an email notification every time a new job that matches your resume specifications is posted.
#23- CACTUS COMMUNICATIONS
Cactus Communication is a freelance gig website for people with a medical background or lots of experience in editing documents for that field, then you can find a high-paying gig on this site.
There have many other bonuses and rewards for people who continue to deliver high-quality work consistently.
#24- LIONBRIDGE
You must at least have a high school diploma or its equivalent to be accepted for a job at Lionbridge .
Apart from proofreaders, they also hire raters, reviewers, and judges among other freelancing job positions.
#25- KELLY CONNECT
Kelly Connect is a staffing agency where Individuals, brands, and businesses advertise jobs in all fields including proofreading.
They have been in business for more than 70 years and serve more than 200 clients globally which means they have multiple positions.
All you have to do is submit a resume, and you shall get a notification when a new job listing matching your qualifications is posted.
#26- SMART BRIEF
Smart Brief is always hiring proofreaders and editors who can give such services to clients.
They hire in the following industries; finance, business, education, food & beverage, healthcare, marketing, retail, technology, and energy among others.
They have multiple entry-level home-based jobs other than proofreading jobs.
#27- KIRKUS MEDIA
Kirkus Media application process is very simple because all you have to do is submit your resume and work samples to the editor then they will get back to you within 3 to 5 business days for the next steps.
They only post open positions regularly which means you must bookmark this site and check for gigs later.
Apart from hiring proofreaders they also hire for other roles. For example, they are currently hiring reviewers and book authors.
#28- CRAIGLIST
Craiglist is an online marketplace where you can advertise yourself as a proofreader, then interested clients will reach out to you.
#29- TRULANCER
Truelancer is a freelance marketplace that works the same way as Fiver, Freelancer, and Upwork discussed above.
#30- COURT TRANSCRIPT
On Court Transcript you get hired to edit court documents and transcripts.
This type of proofreader is known as a Scopist. You can learn more about Scooping at the Internet Scooping School.
OTHER WORK FROM HOME JOBS NO EXPERIENCE
Work From Home No Experience NO FEE IMMEDIATE HIRING Work From Home Jobs No Experience REMOTE Work From Home Jobs No Experience AMAZON Work From Home Jobs No Experience DATA ENTRY Work From Home Jobs No Experience
Remote Proofreading Jobs No Experience For Editors
#31- gramlee.
Gramlee will pay you $12 to $20 per hour for simple document editor services.
Their projects are urgent, and most must be completed within 24 hours.
They work with clients who need grammar checks, formatting edits, and spelling checks among other editing services for dissertations, essays, whitepapers, and other projects.
#32- MY PERFECT RESUME
My Perfect Resume site is always hiring writers and editors who are ready to help people to write the perfect resume that can land them any job.
You can also be hired as a writer for blogs, articles, business papers, research thesis, and more.
#33- EDITFAST
Clients who are known as Patrons submit jobs on EditFast then the admins award those proofreading projects to registered proofreaders.
In that case, you must register, submit your resume, and get approved before you begin finding online proofreading jobs for beginners on this site.
#34- EDITOR WORLD
Editor World currently hires editors & proofreaders with a bachelor's degree, editing experience, and a native English speakers .
You must pass the initial screening tests to get accepted.
All the hustle is worth it because the pay is decent.
#35- POLISHED PAPER
Polished Paper is one of the best sites to find editing jobs.
You will be required to submit a well-updated resume and also complete your online profile before being accepted.
They also have a screening test with 35 questions which you must pass before being allowed as a proofreader or editor.
Kibin is a company that focuses on offering copyediting, proofreading, and grammar checks to clients with scholarly projects, such as essays, dissertations, and white papers.
They pay their editors $15-$25 plus other bonuses.
The more your experience and credibility increase, you can rise to $50 per hour.
You do not need any expertise experience or qualifications to get an editing job at Wordy .
All you have to do is meet the minimum requirements and possess the right skills and experience.
#38- MANAGED EDITING
Managed Editing is always hiring freelance and work-from-home proofreaders who can work independently remotely with minimum supervision.
To apply, you will need to fill out their application form, submit a resume and also pass all the screening tests.
#39- RESUME EDGE
On Resume Edge , you shall help people to make their CVs or resume's best copies.
#40- PURE CONTENT
Pure Content is a site that helps clients to purify their content by removing all errors in it.
#41- HELLO ESSAY
Hello Eassy lately branded to 4Writers.net and it's an academic site where students post projects, then freelancers help to do them.
#42- EDU BIRDIE
In EduBirdie , students who are busy or lazy will hire other people to do their academic papers on this site.
#43- EDIT 911
Edit 911 works with clients who want to hire editors or proofreaders to work with this company which was established in 1999.
At Enago you get hired to be an editor or proofreader helping popular brands to perfect their publications and marketing copies.
#45- GRAMMAR CHIC
At Grammar Chic you shall be hired to proofread resumes and academic work projects.
OTHER EDITORS JOBS
BOOK Editor Jobs ( buy my books here , or get tips on how to create an ebook ) PHOTO Editor Jobs (see the tools I use for photo editing ) VIDEO Editor Jobs (see the tools I use to edit my YouTube videos ) COPY Editor Jobs (see how you can get paid to write marketing copies ) FILM Editor Jobs (see how you can get paid to watch films & movies )
Proofreader Jobs FAQs
how to become a proofreader.
A) Take Some Training
Take proofreading courses online or read proofreading tips for beginners' books.
Caitlin Pyle from ProofreadAnywhere.com is one six-figure proofreader who teaches how to make money from home with remote proofreading jobs.
Getting online proofreading jobs for beginners will not be easy, especially when you are just starting. In that case, you need mentors like Pyle who will shorten your learning curve.
Luckily, if you do not have money to pay for her courses, you can take her FREE proofreading workshop that will teach you some basics you do not know right now.
B) Take a Proofreading Quiz
A proofreading quiz will help you test if you have what it takes to be a successful proofreader.
If you are a beginner in proofreading, such tests and quizzes will help you measure your skills. That way, you will be able to identify the weaknesses you need to work on.
Some employers will even require that you take a quiz before they offer you a job. For instance, to get a job at Cambridge, you must accept the Cambridge proofreading quiz .
You can begin to self-test your skills in proofreading by taking this PROOFREADING QUIZ .
C) Apply For Some Work Online
To get freelance proofreading work online, you must know the sites to visit to apply for these types of jobs like the ones below;
Freelance marketplaces like Freelancer, Upwork, and Fiverr.
Job listing sites like Indeed and Flexjobs
Academic sites like Course Hero
Online editing job sites like Editor World
Proofreading sites like Proofreading services
Data entry companies like Sigtrack
Career coach websites like Career10
Book publishing platforms like Amazon Kindle
Staffing Agencies like Kelly Connect
D) Develop These Traits
You will need to make sure you have the following traits;
An eagle eye: an eye that has great attention to details
Grammar rules: Must know grammar rules applied in punctuation and spelling.
Communication skills: You need this to be able to sell yourself to potential clients
A Learning habit : Make sure you always taking new training like this FREE Workshop to better your skills and identify new opportunities.
Time management : You must be able to meet deadlines and be productive with your time.
E) Build Your Experience
If you are wondering how I get proofreading experience, below are three simple ways to get started;
Become a freelancer : Create an account on online freelance websites like Fiverr then bid on proofreading projects posted by the clients.
Internships & Volunteering : Apply to internship and graduate trainee programs of companies that hire proofreaders like media houses, magazine production companies, and public relations agencies.
Network : Let family members, friends, and social media fans know that you are looking for proofreading work so that they can link you to opportunities.
How Much Is Proofreader Salary?
Can you really make money as an online proofreader?
Yes, you can!
How much you earn depends on your skills, expertise, experience, type of project, and clients you are working with.
For example, as a beginner proofreader, you will earn around $10 per hour. As you continue to find better clients and get more experience you can easily make more than $30 per hour.
On a rough estimate, these proofreading jobs online with no experience will help you make around $36,000 per year according to these two reports; Glassdoor and Bureau of Labor statistics .
What Is a Proofreader Job Description?
Reading : If you do not have a passion for words or if you lack the patience of reading long texts, then proofreading is not for you. After all, you can only sharpen your proofreading skills through reading books, articles, manuscripts, and any other form of writing a lot.
Attention to Details : Proofreading is the process of finding tiny errors which are not easily noticed and those that escape the attention of an editor. In that case, you must pay close attention to small details to identify such errors.
Impeccable Grammar & English : Proofreaders look for grammar, formatting, and punctuation mistakes. To identify such errors, you must understand all grammar rules and also know your language well.
Spelling : You cannot proofread errors in a document if you cannot notice spelling errors and inconsistencies that might exist.
Education Background : Most proofreading companies and sites where you can find work will require you to have a degree or any other relevant training. There is always an exception if you do not have this as long as you're proofreading skills, expertise and experience are unquestionable.
Computer & Digital Skills : You will be using lots of computer programs and online platforms in your proofreading career.
Knowledge of proofreading marks : In proofreading, every error or mistake has a symbol or notation for representing it which you must know.
Patience and more Patience : To find tiny often ignored errors, especially in long dissertations requires patience. In some cases, you might even need to read through the document more than once.
What Does A Proofreader Do To Make More Money?
A) Build a Portfolio
This is the file that will help you to sell yourself to potential clients. One way to build a portfolio is by creating a personal website .
Below are some of the ways you can sell your skills and expertise on that website;
Customer reviews (request your clients to leave a review after you deliver fantastic results)
Case studies (show before and after pictures of success achieved on Pinterest accounts you have helped to grow)
Services (List all services you can offer potential clients)
Hire me page (Have a hire me page where you provide your contact information)
If you do not want to build a website, you can sell your skills on LinkedIn or Quora and other platforms where potential clients are likely to notice your talent.
B) Niche Down
Proofreading clients come from different fields. Some in finance, others in the legal field, and some in marketing, among others.
Let's say your educational background and job history are in the legal field, then you need to apply for proofreading jobs in that field too.
Niching down will help you to sell yourself as an expert in one particular field. This gives clients confidence in your services.
Read this guide to learn how to niche down your proofreading services.
C) Diversify Your Services
Proofreading is one task done in the writing process.
Other tasks include drafting, rewriting, paraphrasing, editing, researching, and formatting among others.
It would help if you can do those other tasks too.
Your clients will in turn pay you more for offering extra services.
D) Learn a New Language
Most proofreaders specialize in English-related proofreading tasks.
Therefore, you could increase your worth by learning how to proofreading in a different language other than English.
This comes in two dimensions: a competitor analysis and market trend research.
Closely analyze the journeys of successful proofreaders like Caitlyn Pyle and her students to identify what you can emulate, not copy!
F) Keep Learning
Do not be afraid to take a new course or read a new book where you can learn a new skill or knowledge.
Subscribe to proofreading blogs and YouTube channels to keep your skills up-to-date and also acquire new ones.
G) Know That Deadlines Are Very Important
Make sure you deliver the proofreading job on time within the agreed deadline.
Remember to charge more for jobs with a very short deadline. In other words, the shorter the deadline, the more you should charge.
H) Learn Tips On How To Avoid Scams
Unfortunately, the online space is full of scammers .
Avoid clients who ask you to pay registration fees before they give you a job.
When the deal seems too good think twice about it.
At other times some clients try to trick you into doing more work without pay.
For example, a client can add more paragraphs to the initial job and then return it back to you to edit. Be alert to avoid such clients.
Also, avoid clients who are always asking for refunds.
I) Create a Comfortable Work Environment
A comfortable work environment will boost your productivity.
For instance, if you work from home make sure you have the right home office desk and chair, and outfit among other accessories.
Also make sure you have the right tools like reliable Internet, a computer, Grammarly , and MS Word among others.
J) Learn Tips On How To Choose The Best Jobs
Below are the questions you can ask to know which proofreading job is best for you;
How much does it pay?
Of course, you want to go for high-paying proofreading jobs to get the maximum value for your time.
Are they hiring now?
Proofreading jobs hiring now are the best option since you have the certainty that the opportunity is available. Additionally, you can start working immediately after you get hired.
What are your skills?
Earlier we talked about the importance of niching down. Go for the proofreading jobs which align with your current skills gained from your previous job or educational background.
Wrapping It Up
In this post, we have talked about three types of proofreading jobs which are;
Proofreading jobs online no experience
Proofreading jobs from home no experience
Pemote proofreading jobs no experience
These jobs have the 6 benefits below;
#1 They are beginner-friendly
Some of these are proofreading jobs online for beginners also known as entry-level proofreading online jobs, which you can do without prior experience or expertise. If you need other beginner-friendly jobs other than proofreading, check out these stay-at-home jobs for beginners .
#2 They allow you to Work from anywhere
Some are remote proofreading jobs and freelance editing jobs where you do not have to report to a physical office. You will enjoy the benefits of working independently from anywhere. There are so many other jobs where you work alone that can offer the same advantages. Such jobs are the best choices for shy, introverted, or lazy people .
#3 They are work-from-home careers
In addition, they are also proofreading jobs from home which are offered by legitimate work-from-home companies -some are always hiring. The benefit of this is you have the freedom to choose a work schedule that is flexible. You can visit this work-from-home jobs category on this blog to get unlimited options of work-at-home careers you can start today.
#4 They are online jobs
An online job will allow you to spend more time with your family, it will give you flexible work schedules and it will also save you the cost of commuting from home to the workplace.
#5 They are part-time jobs
The benefit of a part-time job is that you do it in your spare time like in the evening after work or during the weekends .
#6 It's a typing job
If proofreading does not work for you, you can consider other typing jobs like data entry , form filling , and blogging among others.
Remember To…. #1 Check out other Online Jobs That Require No Experience #2 Check out other Immediate Hiring Work From Home Jobs No Experience #2 Discover my TOP 10 Recommended ways to make money online #3 Join my Mailing List for daily updates #4 Subscribe to my Youtube Channel for more updates on how to make money online #6 Share the image below because sharing is caring! PIN IT!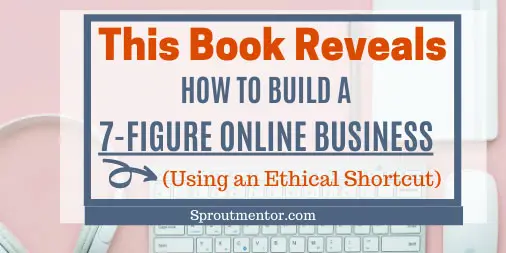 You Have Subscribed Successfully. Check your Email to confirm Subscription.
My name is Hildah Mwende. I am a blogger and freelance writer. Find a comprehensive list and description of all my competencies and specialties here .
Similar Posts
6 Ways To Make Extra Money For Christmas Holiday
25 Delivery Driver Jobs Hiring Now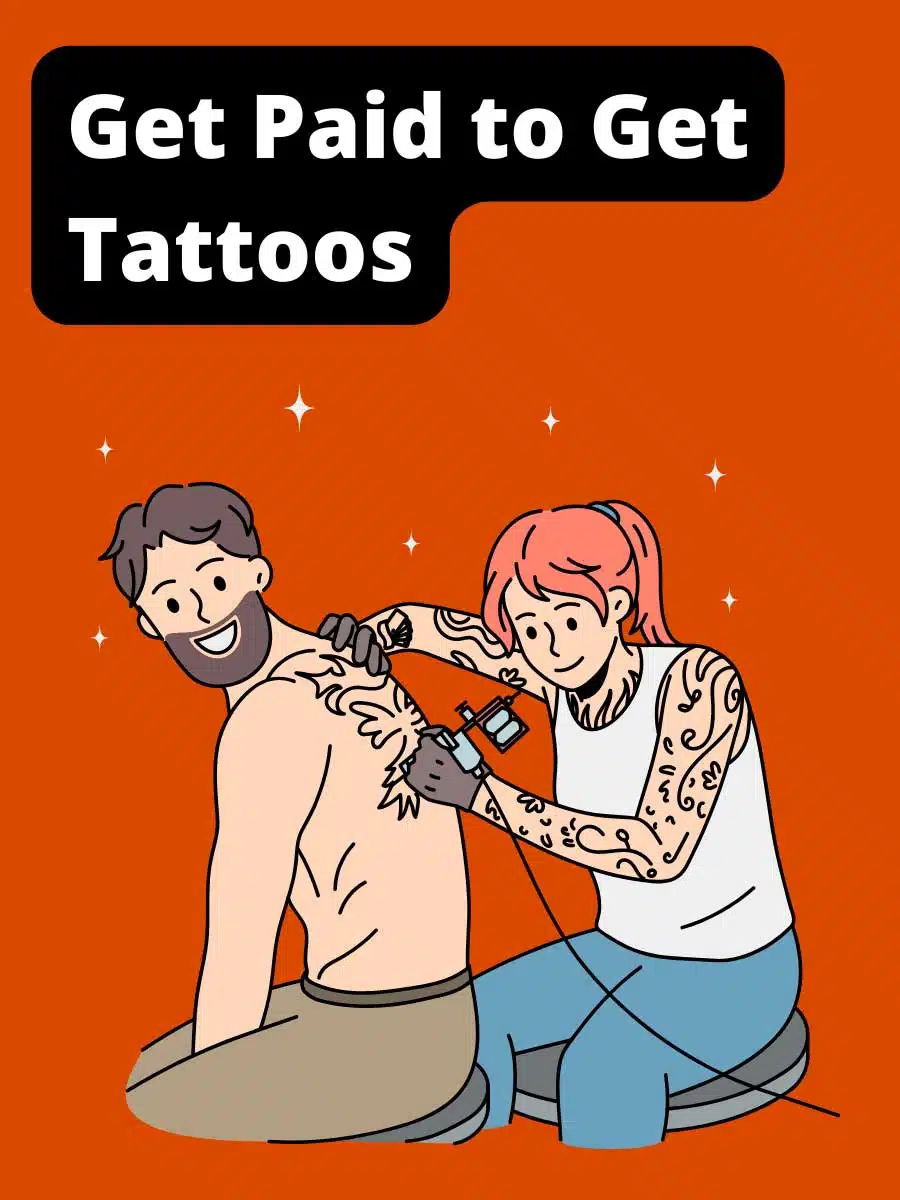 Get Paid to Get Tattoos: How to Make Money with Skinvertising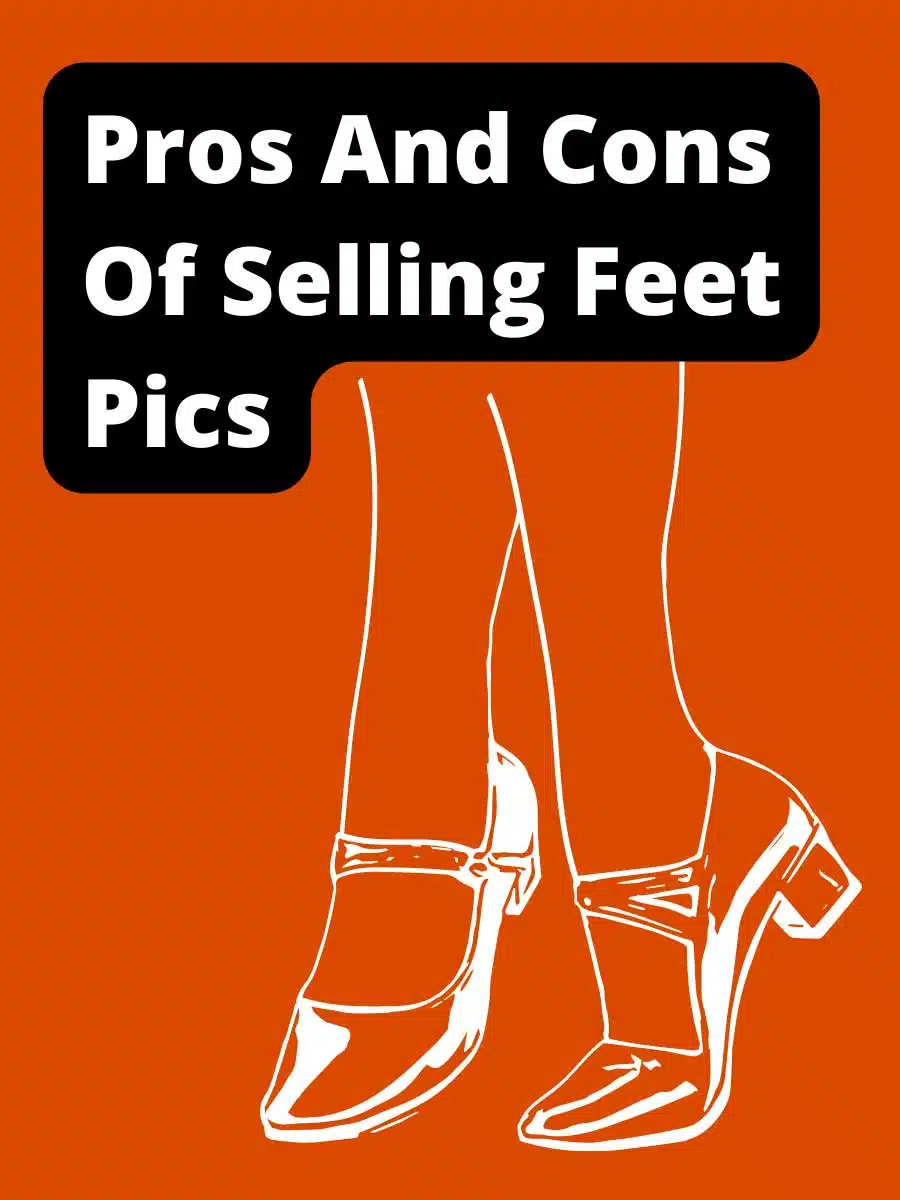 Pros And Cons Of Selling Feet Pics
20 Money-Making Stay At Home Jobs For Beginners
Get Paid to Workout & Exercise Apps That Pay Real Money
Whoops! Was this a test? When I saw the following, I copied it and scrolled immediately down to the comments section: GETTING STARTED WITH PROOFREAING
Ironically you have a spelling mistake in this artical. In the Education and background section you're should be your!
Great article, valuable info
Nowadays, Content is everything and how to represent this content on site is another important part to make website good. Heading is initial task to start a blog or Article, it describes what about is this article or blog. Proofreading improves the quality of the Content.
I am a senior living in the Philippines. I graduated from UCLA BSBA and University of San Francisco, MBA. I was a teacher in a graduate school in the Philippines for twenty years. I was teaching marketing and strategic management. Can I get online work during this pandemic? Please advice. Thank you! My email address is: [email protected]
Great article. Thank you for sharing the job-related post. It was very helpful
Well written, very informative article that makes you think and really find the solutions. I think that person grows only when fails and find an advice. It doesn't matter this advice came from, the point is that the problem solved. I have my paper writer since I had the problems with writings and those problems could crash all my career
Leave a Reply Cancel reply
Your email address will not be published. Required fields are marked *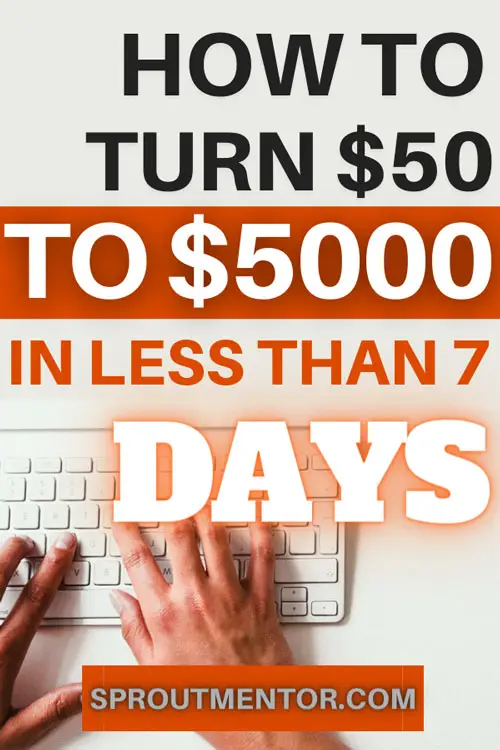 BIG Daily Profit Formula
This guy makes more than $41,000 weekly, and he is now teaching other people t he  SECRET  to making  MORE  money, while working  LESS  time!  
This method works for ANYONE , even beginners without prior experience in making money online.  
It is a budget-friendly formula because you shall rely on FREE traffic.  
I am CONFIDENT you have NEVER heard about or used this strategy before!
You have Successfully Subscribed!
Best Online Proofreading Jobs
Minimal financial investment is needed, qualifications aren't necessarily required, and the work is flexible. Online proofreading is something you can do whenever and wherever you want.
Whether you're a stay-at-home parent or living the digital nomad lifestyle, working remotely from your computer can be a great option. Online proofreading jobs generally revolve around projects and deadlines rather than set hours, so it's easy to structure the work around your routine.
As the internet continues to expand, more new content is being created every day. All this content needs to be proofread – there's never been a better time to become a proofreader. Yet making a start on something new can be daunting. Where can you find a job? Is it competitive? How much money can you make proofreading?
This guide to online proofreading jobs will answer these questions and more.
What Is Proofreading?
Before we get started, let's define what proofreading is and isn't.
Proofreading is the final stage of the editing process, which takes place once the first draft has been written and run through by an editor. Proofreaders are the last in line before a piece of work is published.
Proofreading vs. Editing
Proofreaders focus on spelling and grammar mistakes. They don't suggest large changes such as rephrasing sentences, restructuring, or formatting entire sections – this is the job of copy editors.
When searching for online proofreading jobs, you'll find there's a lot of overlap between editors and proofreaders when it comes to job adverts. It's important to be aware of the differences.
Proofreaders cover a wide variety of content. The usual suspects are the types already alluded to – eBooks and web content – but it doesn't end there. More under-the-radar documents also need to be proofread: white papers, student theses, user manuals; even menus.
It's also important to differentiate between being a remote employee and a freelancer. Both involve very similar job tasks, but the structure couldn't be more difficult. Freelancers are responsible for managing their own freelance business and finding clients, whereas employees work for one company. Both options offer the flexibility of working from home .
Best Proofreading Jobs Online
Here are the top 10 ways to find proofreading jobs online:
JournalismJobs
BloggingPro
MediaBistro
FlexJobs specializes in remote job opportunities; seriously, that's all they do.
You can find both part-time and full-time jobs that allow you to work from home, or anywhere in the world for that matter.
Price: $9.95 w/ 30-day Money-Back Guarantee
The biggest site for finding remote, work-from-home jobs, both full-time and part-time for your skillset. The trained researchers at FlexJobs hand-screen job listings to eliminate ads and scams found on other sites. Find everything from entry-level to executive positions at FlexJobs.
Another popular option is Fiverr , which has the advantage of letting you get started straight away. This makes it an ideal place to test the waters and see what types of assignments you like doing.
Fiverr started as a website where you could find anyone to do anything for $5, but has quickly evolved to be one of the top platforms in the world for freelancers to find work and people to find freelancers. It's definitely worth exploring.
It also makes it easy to do a few assignments and use your happy clients as testimonials in other areas of your proofreading business.
Learn more:
If you don't feel ready to pitch directly to companies, using third-party websites designed for freelancers could be a good option.
The advantage of using these kinds of sites is that you don't have to worry about being scammed or chasing payment because the website takes care of this for you. However, it comes at a price – a cut of the profit will be taken.
Upwork is the largest and most popular of these websites, and it provides a huge amount of work. Some love it and others hate it, but it can be a good place to start.
However, it can be complicated to get accepted as Upwork claims to receive over 10,000 applicants a day. You need to ensure that your profile is filled in and you include all relevant information.
UpWork vs Fiverr: Which is Better?
LinkedIn is a well-respected place to search for high-quality jobs. You can input 'remote' into the location option to ensure that you narrow your search down to online proofreading jobs.
It's also possible to create alerts for jobs that match your search terms and have new jobs sent straight to your inbox daily. Just remember to create multiple alerts including all the key terms.
You've probably used Indeed before, but not everybody realizes the number of remote jobs on there.
Competition can be high since Indeed is one of the most well-known job websites in the world and it's extremely convenient to use – but for the same reasons, you can't afford to ignore it.
Another great option is Monster.com , which works in almost the same way as Indeed. Regularly applying for relevant jobs posted on this triad – LinkedIn, Indeed, and Monster – will certainly keep you occupied.
Hopefully, success will come your way eventually.
Online Proofreading Job Boards
The final option you can pursue is to check online job boards and websites that are specifically made for freelance proofreading jobs.
Some big online job boards which often have jobs relevant for proofreading are these:
JournalismJobs – best for 'media jobs' including proofreading
ProBlogger – mostly for writing jobs but sometimes proofreading
BloggingPro – aimed at writers but includes proofreading too
MediaBistro – various media jobs including proofreading
11 Proofreading Jobs That Require A Degree
There are also various websites that are specifically geared toward experienced proofreaders. These sites are looking for highly qualified academic proofreaders.
For those professional jobseekers, here are the 11 best proofreading jobs that require a degree :
CACTUS Global – needs proofreaders to have a PhD/Master's/Bachelor's degree or expertise in a specialized subject.
Edit 911 – hires proofreaders with an English PhD who can use InDesign or Publisher.
Edit Fast – requires a degree from a recognized university.
Enago – hires proofreaders with a Master's degree/PhD/postdoctoral research experience.
English Trackers – hires proofreaders with a PhD.
ProofreadingPal – hires proofreaders enrolled in college with a minimum 3.5 GPA or experienced graduates.
Scribbr – hires proofreaders with a Bachelor's degree.
Scribendi – hires editors with a university degree.
WordFirm Inc's ManagedEditing prefers five years' experience and a degree.
Words R U – hires proofreaders with a PhD or Master's and preferably with ESL experience.
Wordvice – requires a graduate degree.
19 Proofreading Jobs for Beginners
If you are just getting started as a proofreader, here are the top 19 online proofreading jobs that don't require a degree :
American Journal Experts – hires editors with proven expertise.
Babbletype – hires skilled proofreaders and editors.
Domainite – the rates are low but could be a good place to start.
Book Editing Associates – five years of experience is required.
Editor Live – hires proofreaders for academic and business papers.
Gramlee – must submit an application to get approved.
Kibin – allows you to sign up for proofreader job alerts.
Kirkus Media – sometimes hires editors.
Lifetips – offer remote employee positions with benefits.
OneSpace – hire for both writing and editing jobs.
Polished Paper – hires those who can pass a 35-question test.
Prompt – hires freelancers to read college admission essays.
Proofreadingservices.com – hires those who can pass a 20-minute proofreading test.
R3ciprocity –based on a credits system where contributors proof each other's work and use the credits to get their own work proofed. You can also turn the credits into cash.
Reedsy – a freelance marketplace that allows you to work with authors and writers.
Scribe Media – hire freelance "scribes." The role involves writing as well as editing.
Scribe Writing (previously Book in a Box) – proofread a book project which lasts for a series of months.
Smartbrief – sometimes looks for proofreaders and editors but the pay is low.
Writer's Relief – hires proofreaders to read the work of creative writers to get published. Only accept 2% of those who apply to get accepted.
Connect With Proofreaders in Facebook Groups
Facebook groups are another great way to find jobs. Many companies aren't willing to spend their budget on giving commission to third-party websites and prefer to directly source proofreaders. However, it's worth exercising a healthy dose of caution when it comes to Facebook job pages; they can sometimes be a hotspot for scammers.
One thing you may find is that proofreading jobs get posted on groups that aren't necessarily specific to proofreading. Therefore, it's worth getting creative with which groups you join. You should be able to find relevant jobs by searching for all the key terms related to proofreading and also terms such as 'freelance writing', 'flexible jobs', and 'remote work'.
Clearly, there are many social media platforms you can use to source online proofreading jobs. You may want to try out various different methods and figure out which ones work out best for you. It's important to remember that you may find your search difficult at first but things will get easier as you build up experience and get referred by past clients.
How To Become A Proofreader
It goes without saying that proofreaders need to have excellent spelling and grammar skills.
However, even if your command of the English language is perfect and your attention to detail is second-to-none, this is unlikely to guarantee you a top-paying gig unless you can back your skills up with experience or qualifications.
Do I Need A Degree To Become A Proofreader?
Having a degree in English or Journalism isn't essential, but it's undoubtedly an advantage. This is especially true for anybody hoping to go down the route of being a remote employee rather than a freelancer – companies will expect a more traditional candidate.
If you don't have a degree in a relevant discipline – or no degree at all – then there's no need to panic. Freelancing jobs tend to rely more heavily on experience and testimonials than on conventional qualifications.
Is Proofreading Difficult?
You may be worried that, since online proofreading jobs being such an attractive option for many people, the market would be oversaturated and demand would struggle to meet supply. Luckily, this doesn't seem to be the case.
The truth is that not everybody has the skills necessary to be a good proofreader. It's a difficult and highly technical job, which is why so many companies demand candidates who have a bachelor's degree – or even a PhD – in English.
Due to online proofreading being such a flexible role, many people drift in and out of the profession, meaning that companies are always seeking new people.
You may also be worried about the threat of automation, especially as the use of tools such as Grammarly is growing. However, anybody who uses these tools on a regular basis knows that they're an imperfect replacement for real human beings.
Robots may do a good job of learning grammar rules and spellings, but they're yet to be able to understand context and tone.
Take An Online Proofreading Course for Professional Certification
If you want to brush up on your skills or stand out from your competitors, one option is to take an online course. This is a lot cheaper and quicker than completing an entire undergraduate degree.
The Proofread Anywhere course is excellent for those who want to get serious about proofreading, and you can take part in a free workshop before you decide whether to complete the whole course.
Proofread Anywhere is hands down the best proofreading course anywhere online. Hundreds of Millennial Money readers have taken this course and are now making money proofreading.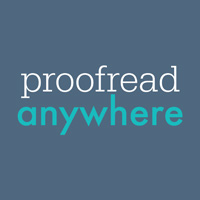 Proofread Anywhere - The #1 Online Proofreading Course
Most courses focus on the mechanics of proofreading, but Proofread Anywhere trains you on both how to proofread AND how to market your services. The course has helped 15,000+ students with their proofreading career!
Test Your Proofreading Skills
You may be asked to do an editing test before you're given a job, especially if you're applying for a remote employee role, so it's important to make sure you're up to a good standard. Not sure whether your skills are good enough?
There are various free tests you can try, such as the Ultimate Editing Test from ProEdit or the proofreading test on Web Done Right. The Society for Editors and Proofreaders in the UK also has a test – but beware of the differences between American English and British English.
How Much Do Online Proofreaders Make Per Hour?
Online proofreading jobs aren't usually paid by the hour. Remote employees will be paid a yearly salary, but freelance proofreaders are more likely to be paid by the project, pages, or even words.
Having said that, according to Salary.com , the average salary is $54,956. The true figure depends on a lot of factors. Payscale.com allows you to input your city and years of experience to find out a more accurate figure.
How To Choose Your Rate As A Freelance Proofreader
Of course, if you want to work as a freelance proofreader, then you'll be free to choose your own rate. Most freelance proofreaders start off with a relatively low hourly wage and then increase their rate gradually over time as they hone their craft and build up their portfolio.
A quick search on Upwork reveals that there are currently over 200 freelance proofreaders who are charging an hourly rate of $60 an hour or more. Some charge up to $100 or even slightly more.
It's tempting to charge a low rate under the guise that this will guarantee more work, but this isn't the case. Most freelancers charging high rates have no trouble finding work because they have the experience and skills to back up the prices they ask for.
Best Proofreading Industries
It's also notable that some industries are more well-paid than others. You may want to bear this in mind if you're planning on approaching companies you'd like to work with directly. According to Data USA , the best- and worst-paying industries are as follows.
Best-paying:
Printing & related support activities
Legal services
Advertising, public relations & related services
Worst-paying:
Business support services
Newspaper publishers
Colleges, universities & professional schools
Tools & Online Resources For Proofreaders
In terms of equipment, online proofreading jobs have lower startup costs than many other potential businesses. Of course, you'll need some kind of device to work from, but it doesn't necessarily have to be a computer or laptop – a tablet is usually sufficient.
Likewise, although you'll need an internet connection, ultra-fast internet isn't strictly necessary since you'll be working from text files. If your Wifi isn't always reliable, this will come as a huge relief.
Understanding Citation Systems
It's also extremely useful to have an understanding of the major citation systems, such as APA, MLA, and CMOS. There are plenty of resources available online that you can use to familiarize yourself with these styles, and it's also possible to buy an official handbook directly from the websites.
Best Grammar Tools
Grammar tools such as Grammarly and Hemingway app are also incredibly helpful. This software isn't a replacement for human proofreaders, but they do add an extra layer of security against simple errors and typos.
Grammarly offers a free version to help you avoid basic grammatical errors and a premium version that covers more sophisticated errors.
Hemingway app has no free version, but many writers swear by it. Grammar-checking apps aren't strictly necessary when you first start on your freelancing journey, but they're a worthwhile investment for anyone looking to grow their business further.
Best Proofreading Software
Most of the time, if you're freelancing then simple software like Microsoft Word and Google Docs will be used. It may sound basic, but it's a great way for clients to collaborate and see what you're doing.
However, it may also be helpful to know how to use professional publishing software – especially if you plan on becoming a remote employee rather than a freelancer. Here are some you may come across, depending on your industry:
Adobe Acrobat Vs 8 (Professional) for editing PDFs
Adobe InDesign
Adobe Framemaker
DITA and Arbortext Editor
​QuarkXPress
​Final Draft
​iAnnnotate
Movie Magic Screenwriter
Proofreading Business Requirements
If you want to be a freelancer, there are some additional considerations you wouldn't need to think about if you were pursuing a more traditional job route.
You may want to purchase General Liability Insurance, preparing an invoice template, or using accounting software such as QuickBooks . Doing this will protect you against any issues that could arise and ensure that you stay on top of your clients.
This isn't something you need to worry about when you're first testing the waters, but it's something you need to consider for later down the line. Remember, when you freelance, you're essentially starting and operating your own business.
Work Samples and Testimonials
It's also incredibly helpful to have a sample to show to clients. You can create a Google Doc of a document you proofread and clearly show the errors you picked up by highlighting them.
If you don't have a past client then don't worry – you can just create one using a piece of work you wrote yourself.
In addition to a sample, testimonials from previous clients go a long way in proving that you know what you're doing. It's possible to get started without any experience, but if you have any past clients you can call upon to recommend you, asking them is a must.
You'll also need to have the time management skills necessary to meet deadlines, as this is a vital part of the job. When you're working from home, there's no boss present to motivate you.
Are Proofreaders in Demand?
We're living in a world of content, and the content level we're currently experiencing probably is yet to reach its peak. As independent authors and the self-publishing industry boom, many writers are looking for freelance proofreaders they can work with.
There is also more web content than ever before as more blogs are created and more businesses go digital. Now is a great time to be a proofreader.
According to Data USA , around 9,800 people in the US workforce were employed as proofreaders in 2020 – roughly the same as 2019.
The average national salary for proofreaders according to DataUSA is around $38,500 per year.
On Indeed, there are 375 'proofreader' jobs posted currently. This may be less than other professions, but it's still a considerable number.
On Upwork, there are over 3,000 jobs posted most days, which reflects that there's a greater demand for freelancers than remote employees.
Get Started As A Freelance Proofreader From Home
Proofreading could be a feasible option for you if you have a good understanding of the English language skills and are well-suited to working from home.
If you're a published author with a doctorate in English, building a career as a proofreader will be straightforward. However, even if you have no degree and no experience, there are plenty of online proofreading jobs available.
To take a direct approach, collect the email addresses of companies you think you could help and pitch your services to them. This should be a short yet persuasive email that consists of an outline of what you can offer and a call to action.
If you find grammar and spelling mistakes on the content of an individual or company, you could even proofread a small section and use this as your sample to send them.
However, only do this sparingly; it's a risky strategy to spend a lot of time working for free with no guarantee of more paid work.
It might also be helpful to join a professional society, such as EFA (USA only) or ACES (international). This can be a great way to start networking and may help you to land work.
You might not be able to make $100 an hour from the get-go, but if you continuously build up your testimonials and portfolio, there's no reason you can't get there eventually.
There's certainly no end of places to look for jobs, and demand seems set to increase over the next few years. With the potential payoff being so high and the startup costs being so low, why not give it a go?
Read 3 comments
Read Comments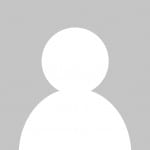 Advertiser Disclosure
This website is an independent, advertising-supported comparison service. We want to help you make personal finance decisions with confidence by providing you with free interactive tools, helpful data points, and by publishing original and objective content.
We work hard to share thorough research and our honest experience with products and brands. Of course, personal finance is personal so one person's experience may differ from someone else's, and estimates based on past performance do not guarantee future results. As such, our advice may not apply directly to your individual situation. We are not financial advisors and we recommend you consult with a financial professional before making any serious financial decisions.
How We Make Money
We make money from affiliate relationships with companies that we personally believe in. This means that, at no additional cost to you, we may get paid when you click on a link.
This compensation may impact how and where products appear on this site (including, for example, the order in which they appear), but does not influence our editorial integrity. We do not sell specific rankings on any of our "best of" posts or take money in exchange for a positive review.
At the end of the day, our readers come first and your trust is very important to us. We will always share our sincere opinions, and we are selective when choosing which companies to partner with.
The revenue these partnerships generate gives us the opportunity to pay our great team of writers for their work, as well as continue to improve the website and its content.
Editorial Disclosure
Opinions expressed in our articles are solely those of the writer. The information regarding any product was independently collected and was not provided nor reviewed by the company or issuer. The rates, terms and fees presented are accurate at the time of publication, but these change often. We recommend verifying with the source to confirm the most up to date information.
Learn more in our full disclaimer
15 Online Proofreading Jobs You Can Do From Home
R.J. Weiss, CFP®
Updated September 22, 2023
Finding online proofreading jobs that pay well is a challenge even for experienced proofreaders.
Mixed in with the handful of sites and platforms where skilled proofreaders are paid well, you'll also find dozens of sites that pay close to minimum wage.
We compiled this list of the best online proofreading jobs to help you find the options that are actually worth your time, ranked based on factors like reputation, demand for proofreaders and earning potential.
If you're interested in learning about getting started in the field, see our in-depth article on how to become a proofreader .
Table of Contents
The Best Online Proofreading Jobs
If you're looking for freelance proofreading jobs, Fiverr is a great place to start your search.
Fiverr is a freelance marketplace that allows you to set your own rates, create your own jobs, and build up your expertise. It can be competitive, and the pay can be hit and miss, but it's a solid way to build up your freelance portfolio .
Because it's a freelance site, you can make money at your own speed and on your own schedule — which is a huge perk for those wanting to do a side hustle around a full-time job or parenting schedule.
You can learn more about how the platform works in our ultimate guide on how to make money on Fiverr .
Upwork is another gig economy marketplace where you can find freelance proofreading jobs. Unlike Fiverr, it places a larger emphasis on long-term jobs and ongoing contracts.
It can be difficult to get started on the platform because the competition is fierce, but it's a great next step in your journey once you have some proofreading experience under your belt.
That's especially true because the pay is often significantly higher than on Fiverr.
Learn how to compete on the platform in our guide on how to get your first job on Upwork .
#3. FlexJobs
FlexJobs is a good option if you're looking for a steady remote proofreading job rather than a freelance position. It's an online job board dedicated to remote and work-from-home positions, and every job listed on the site has been manually checked to ensure it's a legit opportunity.
The big downside to FlexJobs is that it does have a monthly membership fee of about $24 — though we think the vetting done by the site, combined with its extensive filtering and search options, make it worth the cost (at least on a short-term basis while you're job hunting).
You can also get a 14-day trial for just $2.95, with no obligation to stay subscribed after that.
Learn more about the site and how it works in our in-depth FlexJobs review .
#4. WordsRU
WordsRU offers professional proofreading services to writers of all backgrounds, from novelists to students to businesspeople.
For those with a master's degree, Ph.D. or equivalent experience (and some prior proofreading experience), WordsRU is a great place to become a full-time professional proofreader.
By serving such a wide variety of clients, you'll be able to build a varied portfolio quickly. That said, this isn't a good site for a beginner proofreader because they're looking for people with a fairly high level of skill. But if you have the right degree and/or experience, it offers significant earning potential.
#5. Scribbr
Scribbr is a professional editing service that caters exclusively to students. The company offers academic editing of dissertations, helps with APA references, and helps students avoid plagiarism.
Unlike WordsRU, Scribbr uses a large network of freelance editors to serve their clients. Not only this, they provide academic editing in numerous languages, giving you a chance to utilize any additional language expertise you have.
Check their job postings regularly, as their needs constantly change.
Note that this is largely a copyediting service, not strictly a proofreading service. As such, it's best suited for those with editing skill in addition to proofreading acumen.
#6. Wordvice
Wordvice is a one-stop shop for writers, offering proofreading services for manuscripts, dissertations, business documents and everything in between. Like WordsRU, this can be a great way to build a diverse portfolio that allows you to step into a more niche role elsewhere.
If you're a native English speaker with a graduate degree and two years of editing experience, Wordvice can be a great place to continue your proofreading path once you have some experience.
As with Scribb, Wordvice's remote proofreading jobs are best suited for those with copyediting skill.
#7. ProofreadingServices.com
ProofreadingServices.com offers general proofreading services to businesses and individuals alike, as well as resume writing.
The requirements to work at ProofreadingServices.com aren't as strict as some of the other sites on this list. So, if you've gotten a bit of experience on Fiverr or Upwork and you're ready to take the next step, consider applying at the ProofreadingServices.com site .
#8. Gramlee
Gramlee is a unique proofreading service that promises a 24-hour turnaround time to writers. Gramlee isn't limited to one type of writing either, promising a polished paper to anyone who submits their work.
If you're a fast editor and even faster learner who's comfortable tackling a wide variety of subject matter, apply to proofread for Gramlee .
#9. EditFast
EditFast is a no-nonsense proofreading and editing site for all kinds of writing.
They allow writers to submit their work and pick their own editor, or let EditFast pick an editor for them. Much like Gramlee, EditFast entails editing a wide variety of writing, so a sense of adventure is a must.
If you have a bachelor's degree from an accredited university and you're prepared to edit nearly anything, apply at EditFast .
Kibin, much like Scribbr, only edits academic pieces, focusing primarily on essays.
Unlike many proofreading services available, Kibin promises students they'll go beyond standard edits and offer useful feedback that helps them create a thoughtful, effective piece.
As of now, Kiblin is looking for editors outside the U.S. and Canada with overnight availability. Check their employment page to learn more.
#11. Proofreading Pal
Proofreading Pal provides editing services for bloggers, those writing academic papers, novelists and beyond.
They allow writers to select an editing turnaround time of anywhere from 30 minutes to seven days, which can make tasks more lax or intense depending on their choice. They also utilize two editors per piece, so you'll learn to co-edit with another person.
For current students or those employed at a university, or those with a graduate degree and experience in proofreading, Proofreading Pal can provide a steady stream of proofreading work at home.
#12. Scribendi
Scribendi is a well-known and respected name in the proofreading industry, with more than 400 editors.
The company offers a number of editing services, including academic papers, English as a second language editing, manuscript edits and more. This makes it a great spot to either specialize or get a wide variety of experience and see what interests you.
Their editing jobs range from beginner to senior, requiring various backgrounds and experience. Keep an eye on their regularly changing job postings and see if the right one for you shows up.
#13. Braintrust
Braintrust is a freelance marketplace similar to Upwork but with a much more freelancer-friendly business model. While they don't have as many opportunities as Upwork, the fact that freelancers are able to keep 100% of what they earn makes it a great option for those just starting out.
Another benefit is that because the platform is new yet growing fast — both in terms of companies hiring and freelancers offering their services — it's easier to establish yourself as a top freelance proofreader on the network.
#14. Scribe Media
Scribe Media is the company behind many best-selling non-fiction books, most famously David Goggins' Can't Hurt Me (which has now sold millions of copies).
Formally called Book-In-A-Box, it offers a done-for-you book publishing service that goes from drafting an outline to writing the book and, ultimately, to marketing the book.
They're currently hiring and have consistent openings for a freelance remote Quality Assurance Editor that pays $35 per hour. No formal experience is required.
See the Scribe Media careers page for more information
#15. Various Online Job Boards
Lastly, check around various job boards. Indeed , Craigslist and many others can have proofreading jobs requiring little to no experience.
Make sure you investigate the company posting on a job board to determine if the job is legit, especially when utilizing Craigslist.
Google the company or individual, see if there are any complaints on them running a scam, and proceed with caution. Not all jobs on job boards will be fraudulent, but it's something to be mindful of.
Skills Needed for Online Proofreading Jobs
Online proofreading jobs can have varying levels of requirements. An entry-level proofreading job, for example, will require far less experience than a senior proofreading position. Similarly, some of the jobs in the list above are both remote proofreading and editing jobs, which means you'll need to be able to not only check text for errors, but also make structural changes when necessary.
That being said, many jobs require the same proofreading skills as a baseline. Here's what we consider to be the most important skills when you're applying for a remote proofreading job.
English proficiency : If you plan on editing for English publications or writers, you'll need a solid understanding of the language itself. The same applies for any additional languages you want to proofread for.
Eye for detail : One of your primary tasks as a proofreader is catching typos or grammatical errors and ensuring work is error-free. This requires a high attention to detail. If you're one to catch mistakes in others' work, you could possibly be a great proofreader with some practice.
Familiar with tech : Many online proofreader jobs require that you edit within certain programs, so being comfortable with learning new tech is essential. This is especially true for freelancers, where you'll switch clients a lot and could find yourself hopping from platform to platform.
Self-starter : When you're proofreading, especially in a remote setting, you're largely left to your own devices. You need to be able to motivate yourself to knock out projects on your own.
If you're new to proofreading and wondering where to start, Proofread Anywhere is a great resource to learn the basics and then some.
Founded by Caitlin Pyle — who made more than $40,000 a year proofreading part-time — Proofread Anywhere is an excellent resource that can help you learn the ins and outs of proofreading, prep for any proofreading tests you may encounter, and find a great proofreading job.
To learn more, check out her free introductory workshop: Learn the Skills You Need to Start Your Freelance Proofreading Hustle .
Learn How to Become a Proofreader
Proofread Anywhere is the go-to resource for people looking to break into the work-from-home proofreading industry. The free 76-minute workshop explains how to know whether proofreading is a good fit for you, and how to get started if you decide that it is.
Proofreading Jobs FAQ
We recommend Proofread Anywhere from long-time proofreader Caitlin Pyle. Caitlin offers an excellent online course, free intro workshop and e-books that can teach you the basics of proofreading and help you find online proofreading jobs.
To start freelance proofreading, you'll want to build up your skills and portfolio. First, secure as many jobs as possible on sites like Fiverr — where you can easily build a profile proofreading short articles and essays. With some experience under your belt, apply for higher-paying jobs that require some experience, leveling up as often as you can. For more information, see our guide on how to start freelancing .
According to the BLS, the average full-time salary of a proofreader is $ 41,140 , with the median hourly wage of $19.78 per hour.
While the average is $19.78 per hour, know that some proofreaders make much more, while some make less. To become a top-earning proofreader, it's best to establish yourself as a leader in a niche. You can also add on skills to your ability to proofread, such as SEO, which will bring more value to your client.
As a beginner proofreader — especially when targeting proofreading jobs online — no specific qualifications are needed. With the right strategy, you can secure remote proofreading jobs on platforms like Upwork and Fiverr without experience. Experience and formal education tends to come into play more when applying to full-time proofreading jobs at larger companies.
Proofreading is one of the most affordable businesses to start. Many companies work within Google Docs, which you can access for free. A Grammarly subscription can also help sharpen your skills but is optional.
The Best Online Proofreading Job Sites: Final Thoughts
Proofreading can be a great way to earn a living from home or even on the move. Whether you're wanting to proofread full-time or simply do it as a side hustle , there are a number of options that can suit all experience levels.
Take advantage of the fluid nature of freelance and test out various industries. If you're not taking to online proofreading jobs, consider trying your hand at blogging or any other number of online jobs
There are more opportunities at your fingertips than you could ever count. In time, you'll find the perfect fit.
Leave a reply Cancel reply
Your email address will not be published. Required fields are marked *
Comment Read our comment policy.
A Message From Our Founder
Welcome to The Ways To Wealth. I founded this site to help make a difference in people's lives by delivering objective, reliable advice and recommendations that help them make more money, save more money, and invest wisely.
Money Management
Debt Payoff
About The Ways To Wealth
Media & Advertising
Privacy Policy
Latest Posts
Banks with immediate sign-up bonuses (november 2023), chase sapphire reserve sign up bonus – highest offer available, how to live cheap but good: 12 tips for a rich life on a budget, get free samples: 10 legit sites, no surveys required, stash $70 bonus promotion link, popular tags.

7 Best Online Proofreading Jobs (That Are Actually Legit)
Our website is supported by our users and contains affiliate links. We get paid when you purchase or sign up for anything through those links. Read the full disclaimer for more information.
Last Updated on July 18, 2022 by Daniella
Thinking about starting a work from home job?
If you have an eye for spotting spelling and grammar errors, why not look into online proofreading? A lot of people don't know that proofreaders can make a good living working part-time or full-time, entirely online!
If this sounds like it might be right up your alley, keep reading while we share the 7 best online proofreading jobs that are legit!
Table of Contents
What is Proofreading?
First, let's drill down to uncover what exactly proofreading is.
Proofreading is the final step in the publication process.
Published work includes blog posts, articles, books, etc. There is a process to take you from brainstorming an idea to publication.
First, you brainstorm your topic idea and do keyword research , you write an outline, then an original draft, a final draft, etc.
The very last stage before work is published is proofreading.
A proofreader goes through the entire draft to make sure it is free of errors before it's published. This includes spotting small and large mistakes in grammar and spelling.
You'd be surprised how many mistakes can arise while writing, from even the most seasoned writers. Proofreading helps to find those errors and correct them on the spot!
Advantages of Proofreading
Work from home
Flexible schedule
Competitive pay
Low barrier to entry
Low startup costs
Easy to scale from part-time to full-time
Disadvantages of Proofreading
Specific guidelines may be required, depending on the job
Additional training may be required
How Much Do Proofreaders Make?
When it comes to your salary as a proofreader , you can make money:
By the word
By the hour
By the project
Earning by the word is typically how copywriters charge.
For example, you proofread a 10,000-word manuscript and charge $.05/word for this work, which would make you $500.
Charging by the hour is earning an hourly wage, which is based on the time you work on the proofreading project.
This could be $50/hour with 3 hours or your time you devote to a proofreading project, making you $150.
Then, there's charging by the project. This is based on the scope of the project and can include many factors. A project rate might be $1,000 and you'll earn this independent of the time required or how many words the draft is.
According to Payscale , a proofreader can make between $16.53 to $20.32/hour.
However, there are outliers, like proofreader Caitlin Pyle who has made up to $65+ per hour (more on her story below).
Sign up to get your FREE Side Hustle Idea Mind Map Template
This mind map template will help you decide everything you need to do to get your idea up and running + see if it is the right idea for you.
Success! Now check your email to get your free mind map template!
There was an error submitting your subscription. Please try again.
What Are The Requirements for Proofreaders?
While a formal education and background are not typically required to score proofreading jobs (or writing jobs), you do need to possess a certain skill set.
In short, you should have a great eye for spotting errors.
If you can find spelling and grammar errors with few mistakes, then proofreading might be the perfect job for you.
You will want to ensure that you are patient, taking your time through work, going through your projects in the most efficient and effective way possible.
Where to Find Proofreading Jobs?
In today's age of the internet , it's a lot easier to find jobs in the proofreading field.
And, one of the perks of proofreading is that you can work from home for many proofreading jobs. They don't really need you in the office. I personally love working from home but I am not everyone. Definitely decide if working from home is right for you and if that is what you want to do.
You'll work from a computer and report in via email or other communication methods.
Here are some places to scope out proofreading jobs:
ProofreadingServices
You will probably work as an independent contractor when you find gigs through these sites and if so, be sure to save for taxes .
Upwork is a marketplace where freelancers and clients come together to collaborate on projects.
The freelancer, like a proofreader will bid on projects that clients post.
Then, the client can reach out to the freelancer if they are interested, ask questions, interview, etc. If there's a match then the client can choose to hire the freelancer and start a project on Upwork.
It's a smoothly run operation and I have personally used Upwork to book dozens of gigs for freelance work.
Join Upwork for free to learn more.
Freelancer is a marketplace similar to Upwork. The process is almost identical.
As a freelancer, you do want to take some precautions to avoid getting scammed like I was.
First, after you accept the project. Do not start work unless you have been paid in advance or unless the client has deposited a milestone payment with the platform.
Waiting until a milestone payment is deposited ensures the client has skin in the game and gives you some recourse to collect on work done, in the event the client tries to scam you.
Also, never give out personal information not required for the job assignment.
And, if necessary, get it in writing and go the extra step to get a contract set up, signed between you and the client.
Head to Freelancer to learn more.
LinkedIn is a social network that revolves around career and networking.
It's a social channel unlike others and it's a great way to get work for your freelance business.
First, head to LinkedIn and if you don't have a profile, set one up.
Then, fill out your bio, add a photo and start exploring the network. Reach out to form connections with other users, join groups and lists, and don't be afraid to add samples or more information about your proofreading work.
Lastly, stay active.
Try to check in at least once a week on LinkedIn and continue building your network. Over time, you may be surprised to see that you get messages from time to time asking about your services.
Head to LinkedIn and join for free, if you're not already a user.
Facebook has become an awesome place to connect with prospective clients, over the years. Make sure your Facebook profile is professional, talk about your business, share successes, and join tons of related groups.
Facebook groups are going to be your bread and butter here.
Find relevant groups with other proofreaders and also find groups where you clients hang out.
For example, if your core client is a romance novelist who needs proofreading for their novel, join groups where romance novelists hang out.
Practice attraction marketing, provide value, ask and answer questions and be as active as you can. Then, you will start to see people come to you, asking about your services and wanting to hire you!
This works!
I did this last year for a new group I joined and within the first month of joining, I made an extra $1,000 in sales without even asking!
Give this a try.
When you visit ProofreadingServices, head to Careers then click the "Online Proofreading Jobs" button to be taken to the remote proofreading positions application.
Click here to get started.
Fiverr is a place where you can sell your proofreading services online as a seller.
Sign up to join Fiverr for free, then post gigs for proofreading jobs, which includes:
Detailing the scope of the work
Setting a timeline
Setting a price
Adding photos, examples, samples, etc.
Launch your gig then sit back and wait to receive orders.
Fiverr is a great place to make money part-time or full-time.
This 38-year old makes 6 figures freelancing on the platform!
Head to Fiverr to get started.
Craigslist is an online classifieds site where you can buy and sell stuff, find places to rent or buy, find work, and more.
Search the platform to see what clients are hiring proofreaders then apply!
Visit Craigslist to review.
Honorable mention: Flexjobs is a great place to look for online proofreading and work from home jobs but you will have to pay a small fee to apply to jobs and use their job search tools.
Best Online Proofreading Jobs
Remember, to find the best online proofreading jobs, you can single out legit opportunities with these tips:
Avoid sharing personal information not required for the job.
Prepare a contract
Make sure a milestone payment or deposit is in place before starting work
Is Proofreading a Career?
Yes, it definitely is. Not only has proofreading been around for a while but, more and more people are diving into this online career as a way to work remotely , be home more, not miss out on important family moments, be their own boss, and gain the flexibility of being an entrepreneur .
Caitlin Pyle did it!
Here's Caitlin's story:
She had her first full-time year in 2014 , making over $43,000 as a proofreader, working a part-time schedule of only 20-30 hours per week.
She made her name in the industry and today she teaches others how to proofread for a living!
Get Started As An Online Proofreader
If this sounds like an interesting venture you'd like to pursue, consider getting proofreading training. We highly recommend Proofread Anywhere , an online training that will turn your desire to jump into proofreading into a legit side hustle or full-time career opportunity.
To see if this is right for you, check out the free workshop to get you started.
Final Thoughts
There you have it, 7 best online proofreading jobs that are legit. Take a look at these resources and explore one or more to book your first proofreading gig!
To apply with confidence, don't forget to check out the training we mentioned above!
What's your favorite thing about proofreading? Share your comments below!
More ways to side hustle:
How to Become a Professional Organizer
How to Become a Social Media Manager
How I Began Freelance Writing at 15 (+ How You Can Get Started)
43 Passionate Hobbies That Make Money: For Everyone
How to Legally Cover Your Side Hustle
VIPKID Reviews: Everything You Need to Know
Pin it for later!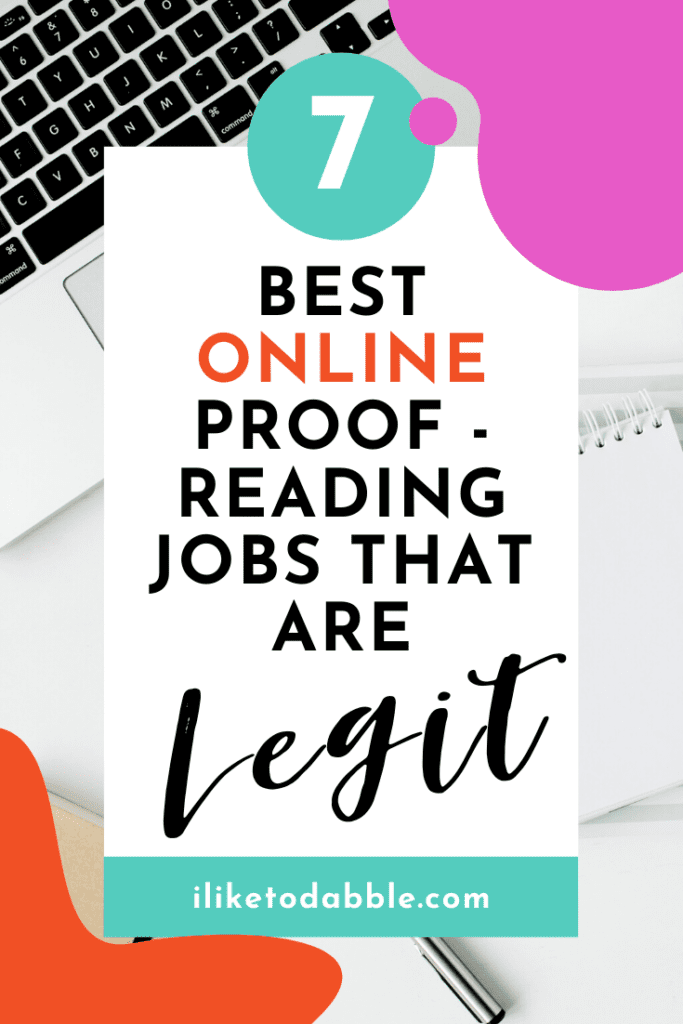 1 thought on "7 Best Online Proofreading Jobs (That Are Actually Legit)"
Pingback: 8 Online Side Hustles Perfect for Teachers - Money Saved Is Money Earned
Leave a Comment Cancel Reply
Your email address will not be published. Required fields are marked *
How Do I Become a Proofreading Job on Fiverr?
Last updated on September 29, 2022 @ 8:49 am
If you're looking for a way to make some extra cash, you may be wondering how to become a proofreading job on Fiverr. Fiverr is a freelancing platform that allows people to offer their services for $5.00 per job. While there are many different services that can be offered on Fiverr, proofreading is one of the most popular.
If you're interested in becoming a proofreader on Fiverr, there are a few things you need to do. First, you'll need to create an account on the Fiverr website.
While there are many people who offer proofreading services on Fiverr, it is important to be aware that not all of these individuals are professional proofreaders. In fact, some of them may not have any experience proofreading at all. This can lead to errors in your proofreading job, which can be costly and time-consuming to fix.
Once you've done this, you can start creating your profile. When creating your profile, be sure to include information about your proofreading experience and skills. You should also include a portfolio of your previous work, if possible.
Once your profile is complete, you can start browsing through the available proofreading jobs on Fiverr. When you find a job that interests you, simply click the "Send Offer" button and include your price and any additional information the buyer may need to know. If the buyer accepts your offer, you'll be able to start working on the job right away!
6 Related Question Answers Found
What is proofreading fiverr, what is proofreading on fiverr, can i make money proofreading on fiverr, how do i become a copywriter on fiverr, what is proofreading and editing in fiverr, can you make money proofreading on fiverr.
Madison Geldart
Cloud infrastructure engineer and tech mess solver.