Research & Writing Guide
Compiled by professor mark brilliant, writing & research guides.
Primary, Secondary, and Tertiary Sources
Choosing a Research Topic on America's Civil Rights and Social Movements — A list of reference books (e.g., The Encyclopedia of Civil Rights in America ) contained in the reference areas of various UC Berkeley libraries (mostly Doe and Moffitt). For students with little or no idea about a research paper topic, reference books often provide a good starting point. They're easily accessible and can point to any number of possible research paper topics.
Finding Primary Sources — An online guide from the UC Berkeley Library. For more on finding primary sources, see below.
How to Read Historiography
How to Take Notes on Historiography
The Elements of Style — A classic reference book on writing style.
Politics and the English Language  — George Orwell's classic essay on writing style.
Reading, Writing, and Researching for History — A comprehensive guide.
Penning the Past: Advice on Writing in the Historical Discipline — A comprehensive guide.
Elements of an Effective Exam Essay — A 4-page document I developed that details a number of essential elements of writing an effective exam essay.
Finding Academic Journal Articles (secondary sources)
Note to UC-Berkeley students: Access to the databses mentioned below is through here , where you will find a listing of all library electronic resources in alphabetical order. Information for how to access these databases from off campus can be found here.
America: History and Life
Indexes articles contained in some 2,000 academic journals on the history of the US and Canada from prehistory to the present. Includes links to full text of articles online (if available).
Chicano Database
Indexes articles about Mexican-American topics (since 1967) and other Latino groups (since 1992).
Expanded Academic ASAP
Indexes articles from popular magazines, general interest journals, scholarly journals and newspapers in the humanities, social sciences, and general sciences.
International Index of Black Periodicals
Indexes over 150 scholarly and popular journals, newspapers, and newsletters from the US, Africa, and the Caribbean. Coverage is international in scope and touches on disciplines such as art, cultural criticism, economics, education, health, history, language, literature, law, philosophy, politics, religion, and sociology.
Lexis-Nexis Academic
Provides full-text access to law review articles (among many other things). From the Lexis-Nexis Academic homepage, click on "legal research" and then follow the instructions for conducting searches of law reviews for articles.
Finding Books (secondary sources)
Note to UC-Berkeley students: For secondary sources in the form of books (rather than academic journal articles discussed above), the best place to locate them is through Pathfinder (for holdings at Berkeley) or Melvyl (for holdings in the entire UC system). The search terms you use are absolutely essential to locating relevant materials, which are catalogued using subject headings determined by the Library of Congress. (Neither Pathfinder or Melvyl search as initutively as Google. Therefore, you must experiment with search terms.) Once you find one book that's relevant to your research, scroll down in the record for that book to "subject headings" and click on the subject heading that seems to most closely resemble your research interests. Doing so will turn up other books like the first one you searched. For information for how to borrow books from other UC libraries, please consult Interlibrary Borrowing Services .
Locating Books in the Berkeley Library Using Pathfinder — A guide from the UC Berkeley Library.
Finding Newspaper and Popular Magazine Articles (primary sources)
Note to UC-Berkeley students: Among other things, microfilm versions of hundreds of newspapers can be found here in Doe Library. Unfortunately, indexes to most newspapers do not exist. In that case, if you want to find specific newspaper accounts of specific issues and events, you generally need to search your chosen newspaper(s) microfilm reel(s) around the date of the issue and event in which you're interested. A few major newspapers (listed below) are accessible and searchable online. Access to these newspapers - and the other databases listed below - is through here, where you will find a listing of all library electornic resources in alphabetical order. Information for how to access these databases from off campus can be found here.
America's Newspapers
Indexes more than 200 newspapers including many California papers such as Contra Costa Times (1995-current), Fresno Bee (1986-current), Los Angeles Times (1985-current), Santa Rosa Press Democrat (1994-current), Sacramento Bee (1984-current), San Francisco Chronicle (1985-current), and San Jose Mercury News (1985-current). Articles cover community events, schools, politics, government policies, cultural activities, local companies, state industries, and people in the community. Articles are available the day after publication.
Ethnic NewsWatch
An interdisciplinary, bilingual (English and Spanish) and comprehensive full text database of newspapers, magazines and journals from ethnic, minority and native presses. Linking the current database (1990-present) with a retrospective backfile of titles (1960-1989), the collective coverage spans more than four decades, from 1960 to the present.
Making of America
"A digital library of primary sources in American social history from the antebellum period through reconstruction [and beyond to the early 20th century]. The collection is particularly strong in the subject areas of education, psychology, American history, sociology, religion, and science and technology. This site provides access to 267 monograph volumes and over 100,000 journal articles with 19th century imprints."
ProQuest Newspapers ( Los Angeles Times , 1881–1984)
Offers digital full page and article images with searchable full text back to the first issue.
ProQuest Newspapers ( New York Times , 1850–2001)
Proquest newspapers ( wall street journal , 1889–1987), reader's guide retrospective.
Indexes more than 500 leading American magazines and journals such as Time and Newsweek from 1890 to 1982.
Finding Primary Sources Other than Newspaper and Magazine Articles
Full text versions of MOST primary sources CANNOT be found on the internet. A useful practice for locating primary sources is to look at the footnotes and bibliographies of secondary sources that are relevant to your research, i.e., work your way backwards to the primary sources through the secondary sources.
Finding Primary Sources — An online guide from the UC Berkeley Library.
Pathfinder (for UC Berkeley students) — There's no substitute for using the library's search engine, Pathfinder. You need to experiment with multiple search terms and be sure to select "manuscripts" in the second "limit by" box. Pathfinder will point you to primary source materials located in the Bancroft Library (as well as other libraries on campus).
Online Archive of California — "The Online Archive of California (OAC) is a digital information resource that facilitates and provides access to materials such as manuscripts, photographs, and works of art held in libraries, museums, archives, and other institutions across California. The OAC is available to a broad spectrum of users - students, teachers, and researchers of all levels. Through the OAC, all have access to information previously available only to scholars who traveled to collection sites. The OAC includes a single, searchable database of "finding aids" to primary sources and their digital facsimiles. Primary sources include letters, diaries, manuscripts, legal and financial records, photographs and other pictorial items, maps, architectural and engineering records, artwork, scientific logbooks, electronic records, sound recordings, oral histories artifacts and ephemera. Describing primary sources in detail, finding aids are the guides and inventories to collections held in archives, museums, libraries and historical societies. Finding aids provide detailed descriptions of collections, their intellectual organization and, at varying levels of analysis, of individual items in the collections. Access to the finding aid is essential for understanding the true content of a collection and for determining whether it is likely to satisfy your research needs." Keep in mind, though, that the finding aids that can be found on OAC are but a fraction of those that exist in the various archives (such as Bancroft) which participate in OAC.
Regional Oral History Office — As a division of the Bancroft Library, the Regional Oral History Office (ROHO) preserves the history of the San Francisco Bay Area, California, and the Western United States. By conducting carefully researched, tape-recorded, and transcribed interviews, ROHO creates archival oral histories intended for the widest possible use. Since its inception in 1954, ROHO has carried out interviews in a variety of major subject areas, including politics and government, law and jurisprudence, arts and letters, business and labor, social and community history, University of California history, natural resources and the environment, and science and technology. Individual interviews have been used as source material for monographs, books, articles, video and film documentaries, and dissertations. Once you navigate your way to the ROHO website, click on "collections" where you'll find tools for searching ROHO's holdings.
Stanford University's Special Collections and University Archives — This is Stanford's equivalent of Berkeley's Bancroft Library. It contains an extraordinarily rich collection of Chicano history primary sources, among other things. As with Bancroft, many of the finding aids to Stanford's archival holdings can be found online through the Online Archive of California (OAC, described above). However, as with Bancroft, most finding aids cannot be found online.
Annotation (i.e., footnotes and bibliographies for research papers)
In the discipline of history, the Chicago Manual of Style provides the guide to footnotes and bibliographies. Here are some helpful, albeit incomplete, online guides to Chicago Manual of Style citation:
UC Berkeley Library Guide to Citing Sources
Chicago/Turabian Documentation Style
For proper footnotes and bibliographies for types of sources not contained in these online guides — such as materials from archival collections — consult a hard copy of the Chicago Manual of Style (15th edition) . For UC-Berkeley students, you'll find this in the reference areas of either Doe or Moffitt libraries under the call number PE1408.U69 2003.
A handy, affordable, and simplified version of the Chicago Manual of Style is Kate L. Turabian, A Manual for Writers of Term Papers, Theses, and Dissertations .
Request Info
Resource Library
How to Research and Write a Compelling History Thesis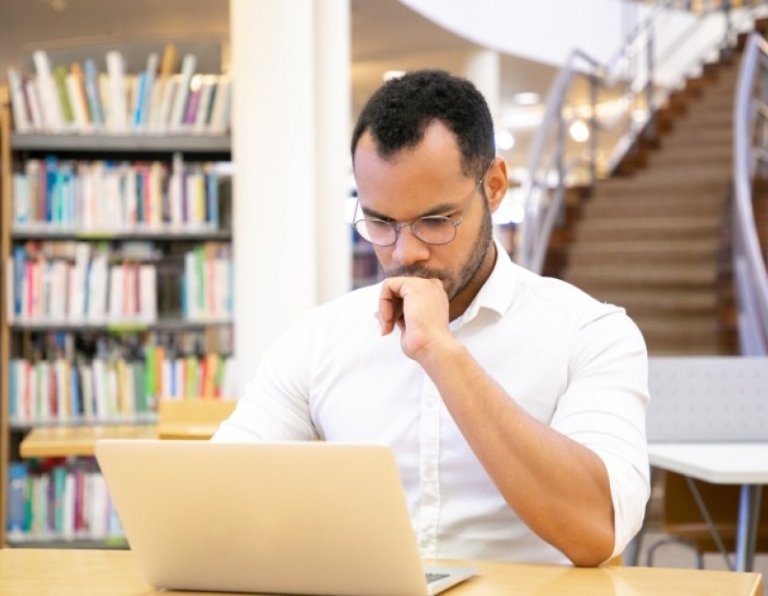 Just as history is more than a collection of facts about past events, an effective history thesis goes beyond simply sharing recorded information. Writing a compelling history thesis requires making an argument about a historical fact and, then, researching and providing a well-crafted defense for that position.
With so many sources available—some of which may provide conflicting findings—how should a student research and write a history thesis? How can a student create a thesis that's both compelling and supports a position that academic editors describe as "concise, contentious, and coherent"?
Key steps in how to write a history thesis include evaluating source materials, developing a strong thesis statement, and building historical knowledge.
The Importance of Research for Writing a History Thesis
Compelling theses provide context about historical events. This context, according to the reference website ThoughtCo., refers to the social, religious, economic, and political conditions during an occurrence that "enable us to interpret and analyze works or events of the past, or even the future, rather than merely judge them by contemporary standards".
The context supports the main point of a thesis, called the thesis statement, by providing an interpretive and analytical framework of the facts, instead of simply stating them. Research uncovers the evidence necessary to make the case for that thesis statement.
To gather evidence that contributes to a deeper understanding of a given historical topic, students should reference both primary and secondary sources of research.
Primary Sources
Primary sources are firsthand accounts of events in history, according to Professor David Ulbrich, director of Norwich University's online Master of Arts in History program. These sources provide information not only about what happened and how it happened but also why it happened.
Primary sources can include letters, diaries, photos, and videos as well as material objects such as "spent artillery shells, architectural features, cemetery headstones, chemical analysis of substances, shards of bowls or bottles, farming implements, or earth or environmental features or factors," Ulbrich says. "The author of the thesis can tell how people lived, for example, by the ways they arranged their material lives."
Primary research sources are the building blocks to help us better understand and appreciate history. It is critical to find as many primary sources from as many perspectives as possible. Researching these firsthand accounts can provide evidence that helps answer those "what", "how", and "why" questions about the past, Ulbrich says.
Secondary Sources
Secondary sources are materials—such as books, articles, essays, and documentaries—gathered and interpreted by other researchers. These sources often provide updates and evaluation of the thesis topic or viewpoints that support the theories presented in the thesis.
Primary and secondary sources are complementary types of research that form a convincing foundation for a thesis' main points.
How to Write a History Thesis
What are the steps to write a history thesis? The process of developing a thesis that provides a thorough analysis of a historical event—and presents academically defensible arguments related to that analysis—includes the following:
1. Gather and Analyze Sources
When collecting sources to use in a thesis, students should analyze them to ensure they demonstrate knowledge and understanding of the materials. A student should evaluate the attributes of sources such as their origin and point-of-view.
An array of primary and secondary sources can help provide a thorough understanding of a historical event, although some of those sources may include conflicting views and details. In those cases, the American Historical Association says, it's up to the thesis author to determine which source reflects the appropriate point-of-view.
2. Develop a Thesis Statement
To create a thesis statement, a student should establish a specific idea or theory that makes the main point about a historical event. Scribbr, an editing website, recommends starting with a working thesis, asking the question the thesis intends to answer, and, then, writing the answer.
The final version of a thesis statement might be argumentative, for example, taking a side in a debate. Or it might be expository, explaining a historical situation. In addition to being concise and coherent, a thesis statement should be contentious, meaning it requires evidence to support it.
3. Create an Outline
Developing a thesis requires an outline of the content that will support the thesis statement. Students should keep in mind the following key steps in creating their outline:
Note major points.
Categorize ideas supported by the theories.
Arrange points according to the importance and a timeline of events addressed by the thesis.
Create effective headings and subheadings.
Format the outline.
4. Organize Information
Thesis authors should ensure their content follows a logical order. This may entail coding resource materials to help match them to the appropriate theories while organizing the information. A thesis typically contains the following elements.
Abstract —Overview of the thesis.
Introduction —Summary of the thesis' main points.
Literature review —Explanation of the gap in previous research addressed by this thesis.
Methods —Outline how the author reviewed the research and why materials were selected.
Results —Description of the research findings.
Discussion —Analysis of the research.
Conclusion —Statements about what the student learned.
5. Write the Thesis
Online writing guide Paperpile recommends that students start with the literature review when writing the thesis. Developing this section first will help the author gain a more complete understanding of the thesis' source materials. Writing the abstract last can give the student a thorough picture of the work the abstract should describe.
The discussion portion of the thesis typically is the longest since it's here that the writer will explain the limitations of the work, offer explanations of any unexpected results, and cite remaining questions about the topic.
In writing the thesis, the author should keep in mind that the document will require multiple changes and drafts—perhaps even new insights. A student should gather feedback from a professor and colleagues to ensure their thesis is clear and effective before finalizing the draft.      
6. Prepare to Defend the Thesis
A committee will evaluate the student's defense of the thesis' theories. Students should prepare to defend their thesis by considering answers to questions posed by the committee. Additionally, students should develop a plan for addressing questions to which they may not have a ready answer, understanding the evaluation likely will consider how the author handles that challenge.
Developing Skills to Write a Compelling History Thesis
When looking for direction on how to write a history thesis, Norwich University's online Master of Arts in History program can provide the needed skills and knowledge. The program's tracks and several courses—taken as core classes or as electives in multiple concentrations—can provide a strong foundation for thesis work.
Master of Arts in History Tracks
In the Norwich online Master of Arts in History program, respected scholars help students improve their historical insight, research, writing, analytical, and presentation skills. They teach the following program tracks.
Public History —Focuses on the preservation and interpretation of historic documents and artifacts for purposes of public observation.
American History —Emphasizes the exploration and interpretation of key events associated with U.S. history.
World History —Prepares students to develop an in-depth understanding of world history from various eras.
Legal and Constitutional History —Provides a thorough study of the foundational legal and constitutional elements in the U.S. and Europe.
Master of Arts in History Courses
Norwich University's online Master of Arts in History program enables students to customize studies based on career goals and personal interests through the following courses:
Introduction to History and Historiography —Covers the core concepts of history-based study and research methodology, highlighting how these concepts are essential to developing an effective history thesis.
Directed Readings in History —Highlights different ways to use sources that chronicle American history to assist in researching and writing a thorough and complete history thesis.
Race, Gender, and U.S. Constitution —Explores key U.S. Supreme Court decisions relating to national race and gender relations and rights, providing a deeper context to develop compelling history theses.
Archival Studies —Breaks down the importance of systematically overseeing archival materials, highlighting how to build historical context to better educate and engage with the public.
Start Your Path Toward Writing a Compelling History Thesis
For over two centuries, Norwich University has played a vital role in history as America's first private military college and the birthplace of the ROTC. As such, the university is uniquely positioned to lead students through a comprehensive analysis of the major developments, events, and figures of the past.
Explore Norwich University's online Master of Arts in History program. Start your path toward writing a compelling history thesis and taking your talents further.
Recommended Readings
Achieving Your Educational Goals: The Ultimate Guide to Getting the Most from a Master's Degree      What Can I Do With a History Degree? Defining Different Career Tracks      What Is Digital History? A Guide to Digital History Resources, Museums, and Job Description
Writing History: An Introductory Guide to How History Is Produced , American Historical Association     How to Write a Thesis Statement , Scribbr     The Importance of Historic Context in Analysis and Interpretation , ThoughtCo.     7 Reasons Why Research Is Important , Owlcation     Primary and Secondary Sources , Scribbr     Secondary Sources in Research , ThoughtCo.     Analysis of Sources , History Skills     Research Paper Outline , Scribbr     How to Structure a Thesis , Paperpile     Writing Your Final Draft , History Skills     How to Prepare an Excellent Thesis Defense , Paperpile

What is a History Paper?
A history paper–just like a paper in any specific academic discipline–has its own unique traits and guidelines.  Several different types of papers may be assigned in a history course, including book reviews, primary source analyses, synthesis essays and research papers.  Research papers allow you to do the exciting work of historians, studying material from the past and making your own original argument.  The following list outlines the key components of a research paper in the field of history.
Download as PDF

6265 Bunche Hall Box 951473 University of California, Los Angeles Los Angeles, CA 90095-1473 Phone: (310) 825-4601
Other Resources
UCLA Library
Faculty Intranet
Department Forms
Office 360 Email
Remote Help
Campus Resources
Maps, Directions, Parking
Academic Calendar
University of California
Terms of Use
Social Sciences Division Departments
Aerospace Studies
African American Studies
American Indian Studies
Anthropology
Archaeology
Asian American Studies
César E. Chávez Department of Chicana & Chicano Studies
Communication
Conservation
Gender Studies
Military Science
Naval Science
Political Science
University of Wisconsin–Madison
University of Wisconsin-Madison
Research Guides
Introduction to Historical Research
Introduction to Historical Research : Home
Archival sources
Multimedia sources
Newspapers and other periodicals
Biographical Information
Government documents
Subject-Specialist Librarians
There are librarians on campus that can help you with your specific area of research.
Subject Librarian Directory Subject-specialist/ liaison librarians are willing to help you with anything from coming up with research strategies to locating sources.
Ask a Librarian
or click for more options ...
This guide is an introduction to selected resources available for historical research. It covers both primary sources (such as diaries, letters, newspaper articles, photographs, government documents and first-hand accounts) and secondary materials (such as books and articles written by historians and devoted to the analysis and interpretation of historical events and evidence).
"Research in history involves developing an understanding of the past through the examination and interpretation of evidence. Evidence may exist in the form of texts, physical remains of historic sites, recorded data, pictures, maps, artifacts, and so on. The historian's job is to find evidence, analyze its content and biases, corroborate it with further evidence, and use that evidence to develop an interpretation of past events that holds some significance for the present.
Historians use libraries to
locate primary sources (first-hand information such as diaries, letters, and original documents) for evidence
find secondary sources (historians' interpretations and analyses of historical evidence)
verify factual material as inconsistencies arise"
( Research and Documentation in the Electronic Age, Fifth Edition, by Diana Hacker and Barbara Fister, Bedford/St. Martin, 2010)
This guide is meant to help you work through these steps.
Other helpful guides
This is a list of other historical research guides you may find helpful:
Learning Historical Research Learning to Do Historical Research: A Primer for Environmental Historians and Others by William Cronon and his students, University of Wisconsin A website designed as a basic introduction to historical research for anyone and everyone who is interested in exploring the past.
Reading, Writing, and Researching for History: A Guide for College Students by Patrick Rael, Bowdoin College Guide to all aspects of historical scholarship—from reading a history book to doing primary source research to writing a history paper.
Writing Historical Essays: A Guide for Undergraduates Rutgers History Department guide to writing historical essays
History Study Guides History study guides created by the Carleton College History Department
Next: Books >>
Last Updated: Feb 13, 2023 2:25 PM
URL: https://researchguides.library.wisc.edu/introhist
Writing History While Living through It
Scholars Tackle the Pandemic Era
Laura Ansley | Apr 11, 2023
A s so many ideas do these days, this one started on social media.
Ahead of the 2020 election, Rhae Lynn Barnes (Princeton Univ.) shared on Twitter her thoughts about how she felt facing this moment in relation to the specter of mass death. "There was a haunting of the political discourse," she told Perspectives . To Barnes, thinking of the casualties of the Civil War and World War II; the politicization of funerals in the civil rights movement; and even presidential candidate Joe Biden's personal losses of his first wife, Neilia, and daughter Naomi in a 1972 car crash, as well as the 2015 death of his son Beau to cancer, "The dead were framing the conversation."
After the disruptions of 2020, three historians worked quickly to document them in a new volume. Stephanie Martin/Unsplash
Yohuru Williams (Univ. of St. Thomas) reached out to her. "This sounds like a book project," he told Barnes. They began talking about what such a project could look like, and contacted Keri Leigh Merritt, a historian based in Atlanta. Together, the three created After Life: A Collective History of Loss and Redemption in Pandemic America (Haymarket Books, 2022), a book, Barnes describes, "that could start out as a secondary source and ultimately become a primary source of prevaccination pandemic America."
They call After Life a "collective history" that focuses on the events of 2020, including the COVID-19 pandemic, the uprisings that followed the murder of George Floyd, and the presidential election. The story concludes with the January 6, 2021, insurrection at the US Capitol. As the editors wrote in the book's introduction, they were trying "to understand America in a moment that seemed at once to be both rapidly descending into something long-feared and simultaneously rebirthing into something wondrous at all costs. . . . We envisioned a book that gave historians and legal experts a chance to write about their present as long as they meditated on the long 2020 through the prism of American history."
It was essential "to document what it was like to live through the most surreal, tragic time in our entire lives."
According to Williams, this project builds on the work of "those individuals who have chronicled historical events as eyewitnesses to their history and active participants in it." He was inspired by a number of points in US history: "I think specifically of Howard Zinn and his work with the Student Nonviolent Coordinating Committee, or the work of the army of artists, academics, and reporters employed by the Works Progress Administration [WPA], as well as the countless state and local historians whose volumes adorn local archives and remain important sources upon which we are now quite dependent." In working on After Life , Williams "wanted to be a part of a project that would serve the same purpose of helping scholars—one day—make meaning of this historical moment." Despite the pressures of navigating lockdown, educating their kids at home, and even contending with personal health issues, all three co-editors, Merritt said, "knew how essential it was to document what it was like to live through the most surreal, tragic time in our entire lives."
Williams's comparison to the WPA is apt, as the editors took direct inspiration from that federal project. During the Great Depression, the WPA program employed 8.5 million Americans to work in spaces including the national parks, the arts, and history. Looking around during the pandemic, as a public health event led to economic depression and rising unemployment, Barnes wondered, "Why is nobody documenting this historically? Why is nobody bringing everyone together?" She saw museums on both national and local levels collecting and preserving material culture and stories, but there was no organized national effort like the WPA. Maybe she, Merritt, and Williams could bring back something like the "historian wing" of the WPA.
Committed to building a diverse group of scholars, they prioritized what voices they wanted to include over specific topic assignments. "We tried to pick people we admired as writers and essentially gave them carte blanche to write about whatever they desired," Merritt said. "We wanted to let them be as creative as possible, because often legal and historical writing can be formulaic." For Barnes, this choice made the project unique: "I feel like I got to take a one-on-one writing tutorial with some of my favorite authors—Martha Hodes, Robin D. G. Kelley, Philip J. Deloria—and get inside their writing process and see how they create moving and powerful stories from shards of archival evidence. It was buoying to experience this teamwork and artistic inspiration."
For this, they turned to experts across the fields of American history and legal studies. Along with writings by the three editors, 16 historians and legal scholars contributed essays that range from personal reflections to more typical historical work. The editors' frame makes the book a unique and wide-ranging compilation. Contributor Tera W. Hunter, for example, terms COVID-19 "a new Negro servants' disease," comparing it with tuberculosis in the late 19th and early 20th centuries. Hodes writes about the pandemic and the Lincoln assassination, "two catastrophes, a century and a half apart." Heather Ann Thompson focuses on how the pandemic affected the already inhumane experience of mass incarceration. In more personal essays, Ula Y. Taylor writes about how her daily Starbucks routine was disrupted, while Kelley relates his struggles writing an obituary for his estranged father, who died in February 2020.
Courtesy Haymarket Books
For a project centered on illness and death, Barnes said, "I vividly remember writing in our introduction that not all of the authors might survive. That sadly came true." The groundbreaking historian Gwendolyn Midlo Hall contributed an essay connecting the Colfax massacre in Louisiana during the Reconstruction era to the violence of January 6. Her contribution to the volume was her last history publication before her death in September 2022 from a recurrence of breast cancer and a stroke. For Barnes, it was a "privilege to work one-on-one and line-by-line" with Hall during her final illness. A month after the book's release, she visited Whitney Plantation during her first trip to New Orleans when she "suddenly heard a familiar voice." Hall was featured in the prerecorded tour discussing her life's work. "As I stood and watched, I realized I was seeing the long and profound reach of her tireless research from decades before. It made a difference. And working with her in her last days and seeing her work in that public history exhibit was a tremendous gift."
Working with a large team of writers during an ongoing pandemic means that Hall's was not the only illness, even if she is the only who has died. We now know COVID had medical effects beyond the virus itself, as health-care appointments and diagnoses were delayed or missed. As Barnes told us, at different times, "medical crises struck the editors, our families, the authors, and their families. I can't list how many hospitalizations there were." All three editors lost loved ones or people close to them during the process. Near the completion of the volume, Merritt came down with COVID and Williams had a cardiac procedure. Throughout the book's creation, they had to rethink and rewrite to incorporate the pandemic's ever-growing toll in the United States in real time.
To all three editors, the pandemic, racial reckoning, and electoral politics cannot be disentangled in discussing 2020. As a resident of the Twin Cities, Williams was particularly close to the actions protesting George Floyd's murder on May 25, 2020, which influenced his perspective on the events as they unfolded. For Merritt, these events show that wealth and power continued to coalesce among the elite: "They're expanding military-armed police forces, who brutalize and kill our loved ones with near impunity. They've closed hospitals during a pandemic, while building even more prisons." To Barnes, "Pandemics and epidemics tear off the lid of American society and allow you to peer in at the wiring. Inequality becomes more exacerbated and clearer. You can't separate the history of the body from politics or culture."
"Pandemics and epidemics tear off the lid of American society and allow you to peer in at the wiring."
And the events of 2020 affected people across the entire country. While death tolls rose in big cities on the East Coast, notably New York, the story doesn't end there. Barnes, who was in New York City and New Jersey during the first six months of the pandemic, knows it would have been easy to write from that perspective. Yet if we consider the first epidemics that touched American soil, we must consider the impact on Indigenous populations. So the book begins among citizens of the Navajo Nation, where both personal narratives and per capita death rates show a major crisis in the community.
Though the book was only just released in the fall of 2022, the editors have already identified things they wish could have been done differently. With the Dobbs decision and the overturning of Roe v. Wade , medical historians who had committed to writing for the book had to withdraw in order to focus their energies on other work, but as Barnes says, "They were serving a higher good." Williams wishes they had also included an essay on mental health after traumatic historical moments. Each editor contributed their own pieces to the volume, and Barnes has already rethought what her piece could be if written today. "My personal essay was about my experience driving across country in prevaccination America," she said, "but if I was asked to write an essay now, it would be about my three history professor friends and colleagues who lost their lives to women's reproductive health issues within a few months of each other in 2021 and 2022." The pandemic means that many did not receive the usual preventive or acute medical care when it was needed, with especially dire outcomes for maternal mortality in 2021. Thus, today her contribution "would be about what happened to Maya Peterson and her daughter Priya Luna, Philippa Hetherington, and Kathryn Schwartz."
According to Merritt, "Art is never finished. I look forward to seeing how others will interpret this project and build upon it. I simply hope we've inspired others, or at least provided solace and comfort to someone in need. Ultimately art is about two main things: joy and healing. And we, as a nation, desperately need both."
Laura Ansley is managing editor at the AHA. She tweets @lmansley.
Tags: News Research North America
The American Historical Association welcomes comments in the discussion area below, at AHA Communities , and in letters to the editor . Please read our commenting and letters policy before submitting.
Please read our commenting and letters policy before submitting.
Related Content
Emily Swafford and Sarah Jones Weicksel | Feb 16, 2021
Austin McCoy | Jun 12, 2020
Ashley E. Bowen | Feb 3, 2021
Quick links
The Historical Review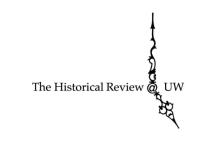 What is the Historical Review?
The Historical Review at UW, or the Historical Review for short, is the UW's only undergraduate journal showcasing research and writing in the field of history. We are run by students and each issue features articles by UW students. The Historical Review is published once a year in the spring quarter.
How do I submit papers and/or get involved?
Please check the submissions page  of our website for details on how to submit papers. You do not have to be a declared History major or minor to submit! If you are interested in joining our team, see the Join Us page ; recruitment for editors and executive board members starts late summer.
To learn more about the Historical Review at UW, please visit our website .
The Historical Review Current & Past Issues
Volume 3 | Spring 2023
Volume 2 | Spring 2022
Volume 1 | Spring 2021
Facebook
Twitter
Instagram
Mailing List
More ways to connect
HIS 401: Historical Research and Writing: Research Process
Research Process
InterLibrary Loans
Chicago / Turabian Style
The Research Process
There is no single approach that is used in conducting historical research although there is a general set of steps that are typically followed. These include the following steps although there is some overlap and movement back and forth between the steps.
Step 1: Identify an idea, topic or research question
This is the first step in any type of academic research.
Ideas for historical research topics can come from many different sources, such as the accomplishments of an individual, a political policy, or the relationship between events.
Step 2: Conduct a background literature review
This step involves identifying, locating, and collecting information pertaining to the research topic.
The goal of this step is to compile background and starting information so you can evaluate the validity and strength of your topic. When conducting background information, you are looking to broaden the breadth of knowledge pertaining to your topic. You will dig deeper for more in-depth information and research later in process.
Step 3: Refine the research idea and questions
Here is where you identify what works and what doesn't with your original topic and idea.
The first attempt at creating your final topic should not be your last. Once your preliminary research is completed, you will begin to see the areas where your topic will not cover and where you expand your topic out further. Refine the scope of your topic to create the strongest topic possible for your research needs.
Step 4: Identify and locate primary and secondary data sources
In step two, you conducted background research. Now, it is time to dig deeper into your topic, locating sources to use in your historical writing.
Information sources are often contained in documents such as diaries or newspapers, records, photographs, and interviews with individuals who have had experience with or knowledge of the research topic. These sources are broken into two types: Primary and Secondary sources.
Primary Sources: a source that has a direct involvement with the event. Examples include diaries, original maps, news coverage, etc.
Secondary Sources: a source that was created from a primary source. Examples include a book written about the event or a review after the fact.
Step 5: Evaluate the authenticity and accuracy of source materials
Not all sources and information are created equal. When compiling and conducting your research, you will need to evaluate all materials. There are two types of evaluations that all sources must pass.
External Criticism: the process of determining the validity, trustworthiness, and authenticity of the source. Here you will look at the author and where the information came from.
Internal Criticism: the process of determining the reliability and accuracy of the information contained in the source. Here you are looking at the information itself. Ask: Are the statements made easily understood? Is there a vagueness or uncertainty in the meaning of the words used within the source? Are there assumptions tied to the world today that are made (placing current ideas and concepts into past events in a way that is not correct)? Is the person giving the primary information reliable or do they have a bias and agenda?
Step 6: Analyze the data and develop a narrative exposition of the findings.
This step refers to synthesizing, or putting the material collected into a narrative account of the topic selected.
Synthesis refers to selecting, organizing, and analyzing the materials collected into topical themes and central ideas or concepts. These themes are then pulled together to form a contiguous and meaningful whole.
Books on Historical Research and Writing
Writing History
Author: William Kelleher Storey Call Number: Main Collection D16 .S864 2016 Publication Date: 2015
Stylish Academic Writing
Author: Helen Sword Call Number: eBook Publication Date: 2012
Going to the Sources
Author: Anthony Brundage Call Number: eBook Publication Date: 2017
Doing Oral History
Author: Donald A. Ritchie Call Number: eBook Publication Date: 2014
Past, Present and Personal
Author: William C. Kashatus Call Number: eBook Publication Date: 2002
Historians in Trouble
Author: Jon Wiener Call Number: Main Collection E175.45 .W54 2005 Publication Date: 2004
<< Previous: Home
Next: Resources >>
Last Updated: May 1, 2023 10:40 AM
URL: https://library.dwu.edu/his401
© 2023 McGovern Library, Dakota Wesleyan University
Email: [email protected] | Phone: (605) 995-2618 | 1200 W. University Ave, Mitchell, SD 57301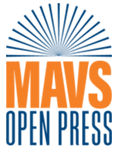 Want to create or adapt books like this? Learn more about how Pressbooks supports open publishing practices.
19 Standards of Historical Writing
In this chapter, you will learn the basic expectations for writing an undergrad history research paper. At this point in your college career, you've likely had a great deal of instruction about writing and you may be wondering why this chapter is here. There are at least three reasons:
For some of you, those lessons about writing came before you were ready to appreciate or implement them. If you know your writing skills are weak, you should not only pay close attention to this chapter, but also submit early drafts of your work to the History Tutoring Center (at UTA) or another writing coach. Only practice and multiple drafts will improve those skills.
Those of you who were paying attention in composition courses know the basics, but may lack a good understanding of the format and approach of scholarly writing in history. Other disciplines permit more generalities and relaxed associations than history, which is oriented toward specific contexts and (often, but not always) linear narratives. Moreover, because historians work in a subject often read by non-academics, they place a greater emphasis on clearing up jargon and avoiding convoluted sentence structure. In other words, the standards of historical writing are high and the guidelines that follow will help you reach them.
Every writer, no matter how confident or experienced, faces writing blocks. Going back to the fundamental structures and explanations may help you get past the blank screen by supplying prompts to help you get started.
As you read the following guide, keep in mind that it represents only our perspective on the basic standards. In all writing, even history research papers, there is room for stylistic variation and elements of a personal style. But one of the standards of historical writing is that only those who fully understand the rules can break them successfully. If you regularly violate the rule against passive voice verb construction or the need for full subject-predicate sentences, you cannot claim the use of sentence fragments or passive voice verbs is "just your style." Those who normally observe those grammatical rules, in contrast, might on occasion violate them for effect. The best approach is first to demonstrate to your instructor that you can follow rules of grammar and essay structure before you experiment or stray too far from the advice below.
Introductions
Introductions are nearly impossible to get right the first time. Thus, one of the best strategies for writing an introduction to your history essay is to keep it "bare bones" in the first draft, initially working only toward a version that covers the basic requirements. After you've written the full paper (and realized what you're really trying to say, which usually differs from your initial outline), you can come back to the intro and re-draft it accordingly. However, don't use the likelihood of re-writing your first draft to avoid writing one. Introductions provide templates not only for your readers, but also for you, the writer. A decent "bare bones" introduction can minimize writer's block as a well-written thesis statement provides a road map for each section of the paper.
So what are the basic requirements? In an introduction, you must:
Pose a worthwhile question or problem that engages your reader
Establish that your sources are appropriate for answering the question, and thus that you are a trustworthy guide without unfair biases
Convince your reader that they will be able to follow your explanation by laying out a clear thesis statement.
Engaging readers in an introduction
When you initiated your research, you asked questions as a part of the process of narrowing your topic (see the "Choosing and Narrowing a Topic" chapter for more info). If all went according to plan, the information you found as you evaluated your primary sources allowed you to narrow your question further, as well as arrive at a plausible answer, or explanation for the problem you posed. (If it didn't, you'll need to repeat the process, and either vary your questions or expand your sources. Consult your instructor, who can help identify what contribution your research into a set of primary sources can achieve.) The key task for your introduction is to frame your narrowed research question—or, in the words of some composition instructors, the previously assumed truth that your inquiries have destabilized—in a way that captures the attention of your readers. Common approaches to engaging readers include:
Telling a short story (or vignette) from your research that illustrates the tension between what readers might have assumed before reading your paper and what you have found to be plausible instead.
Stating directly what others believe to be true about your topic—perhaps using a quote from a scholar of the subject—and then pointing immediately to an aspect of your research that puts that earlier explanation into doubt.
Revealing your most unexpected finding, before moving to explain the source that leads you to make the claim, then turning to the ways in which this finding expands our understanding of your topic.
What you do NOT want to do is begin with a far-reaching transhistorical claim about human nature or an open-ended rhetorical question about the nature of history. Grand and thus unprovable claims about "what history tells us" do not inspire confidence in readers. Moreover, such broadly focused beginnings require too much "drilling down" to get to your specific area of inquiry, words that risk losing readers' interest. Last, beginning with generic ideas is not common to the discipline. Typical essay structures in history do not start broadly and steadily narrow over the course of the essay, like a giant inverted triangle. If thinking in terms of a geometric shape helps you to conceptualize what a good introduction does, think of your introduction as the top tip of a diamond instead. In analytical essays based on research, many history scholars begin with the specific circumstances that need explaining, then broaden out into the larger implications of their findings, before returning to the specifics in their conclusions—following the shape of a diamond.
Clear Thesis Statements
Under the standards of good scholarly writing in the United States—and thus those that should guide your paper—your introduction contains the main argument you will make in your essay. Elsewhere—most commonly in European texts—scholars sometimes build to their argument and reveal it fully only in the conclusion. Do not follow this custom in your essay. Include a well-written thesis statement somewhere in your introduction; it can be the first sentence of your essay, toward the end of the first paragraph, or even a page or so in, should you begin by setting the stage with a vignette. Wherever you place it, make sure your thesis statement meets the following standards:
A good thesis statement :
Could be debated by informed scholars : Your claim should not be so obvious as to be logically impossible to argue against. Avoid the history equivalent of "the sky was blue."
Can be proven with the evidence at hand : In the allotted number of pages, you will need to introduce and explain at least three ways in which you can support your claim, each built on its own pieces of evidence. Making an argument about the role of weather on the outcome of the Civil War might be intriguing, given that such a claim questions conventional explanations for the Union's victory. But a great deal of weather occurred in four years and Civil War scholars have established many other arguments you would need to counter, making such an argument impossible to establish in the length of even a long research paper. But narrowing the claim—to a specific battle or from a single viewpoint—could make such an argument tenable. Often in student history papers, the thesis incorporates the main primary source into the argument. For example, "As his journal and published correspondence between 1861 and 1864 reveal, Colonel Mustard believed that a few timely shifts in Tennessee's weather could have altered the outcome of the war."
Is specific without being insignificant : Along with avoiding the obvious, stay away from the arcane. "Between 1861 and 1864, January proved to be the worst month for weather in Central Tennessee." Though this statement about the past is debatable and possible to support with evidence about horrible weather in January and milder-by-comparison weather in other months, it lacks import because it's not connected to knowledge that concerns historians. Thesis statements should either explicitly or implicitly speak to current historical knowledge—which they can do by refining, reinforcing, nuancing, or expanding what (an)other scholar(s) wrote about a critical event or person.
P rovide s a "roadmap" to readers : Rather than just state your main argument, considering outlining the key aspects of it, each of which will form a main section of the body of the paper. When you echo these points in transitions between sections, readers will realize they've completed one aspect of your argument and are beginning a new part of it. To demonstrate this practice by continuing the fictional Colonel Mustard example above: "As his journal and published correspondence between 1861 and 1864 reveals, Colonel Mustard believed that Tennessee's weather was critical to the outcome of the Civil War. He linked both winter storms and spring floods in Tennessee to the outcome of key battles and highlighted the weather's role in tardy supply transport in the critical year of 1863." Such a thesis cues the reader that evidence and explanations about 1) winter storms; 2) spring floods; and 3) weather-slowed supply transport that will form the main elements of the essay.
Thesis Statement Practice
More Thesis Statement Practice
The Body of the Paper
What makes a good paragraph.
While an engaging introduction and solid conclusion are important, the key to drafting a good essay is to write good paragraphs. That probably seems obvious, but too many students treat paragraphs as just a collection of a few sentences without considering the logic and rules that make a good paragraph. In essence, in a research paper such as the type required in a history course, for each paragraph you should follow the same rules as the paper itself. That is, a good paragraph has a topic sentence, evidence that builds to make a point, and a conclusion that ties the point to the larger argument of the paper. On one hand, given that it has so much work to do, paragraphs are three sentences , at a minimum . On the other hand, because paragraphs should be focused to making a single point, they are seldom more than six to seven sentences . Though rules about number of sentences are not hard and fast, keeping the guidelines in mind can help you construct tightly focused paragraphs in which your evidence is fully explained.
Topic sentences
The first sentence of every paragraph in a research paper (or very occasionally the second) should state a claim that you will defend in the paragraph . Every sentence in the paragraph should contribute to that topic. If you read back over your paragraph and find that you have included several different ideas, the paragraph lacks focus. Go back, figure out the job that this paragraph needs to do—showing why an individual is important, establishing that many accept an argument that you plan on countering, explaining why a particular primary source can help answer your research question, etc. Then rework your topic sentence until it correctly frames the point you need to make. Next, cut out (and likely move) the sentences that don't contribute to that outcome. The sentences you removed may well help you construct the next paragraph, as they could be important ideas, just not ones that fit with the topic of the current paragraph. Every sentence needs to be located in a paragraph with a topic sentence that alerts the reader about what's to come.
Transitions/Bridges/Conclusion sentences in paragraphs
All good writers help their readers by including transition sentences or phrases in their paragraphs, often either at the paragraph's end or as an initial phrase in the topic sentence. A transition sentence can either connect two sections of the paper or provide a bridge from one paragraph to the next. These sentences clarify how the evidence discussed in the paragraph ties into the thesis of the paper and help readers follow the argument. Such a sentence is characterized by a clause that summarizes the info above, and points toward the agenda of the next paragraph. For example, if the current section of your paper focused on the negative aspects of your subject's early career, but your thesis maintains he was a late-developing military genius, a transition between part one (on the negative early career) and part two (discussing your first piece of evidence revealing genius) might note that "These initial disastrous strategies were not a good predictor of General Smith's mature years, however, as his 1841 experience reveals." Such a sentence underscores for the reader what has just been argued (General Smith had a rough start) and sets up what's to come (1841 was a critical turning point).
Explaining Evidence
Just as transitional sentences re-state points already made for clarity's sake, "stitching" phrases or sentences that set-up and/or follow quotations from sources provide a certain amount of repetition. Re-stating significant points of analysis using different terms is one way you explain your evidence. Another way is by never allowing a quote from a source to stand on its own, as though its meaning was self-evident. It isn't and indeed, what you, the writer, believes to be obvious seldom is. When in doubt, explain more.
For more about when to use a quotation and how to set it up see "How to quote" in the next section on Notes and Quotation."
Conclusio ns
There exists one basic rule for conclusions: Summarize the paper you have written . Do not introduce new ideas, launch briefly into a second essay based on a different thesis, or claim a larger implication based on research not yet completed. This final paragraph is NOT a chance to comment on "what history tells us" or other lessons for humankind. Your conclusion should rest, more or less, on your thesis, albeit using different language from the introduction and evolved, or enriched, by examples discussed throughout the paper. Keep your conclusion relevant and short, and you'll be fine.
For a checklist of things you need before you write or a rubric to evaluate your writing click here
How History is Made: A Student's Guide to Reading, Writing, and Thinking in the Discipline Copyright © 2022 by Stephanie Cole; Kimberly Breuer; Scott W. Palmer; and Brandon Blakeslee is licensed under a Creative Commons Attribution-NonCommercial-ShareAlike 4.0 International License , except where otherwise noted.
Share This Book
California State University, Northridge
HIST 301: The Historian's Craft: Reading, Research and Writing History
Research Prospectus Assignments
Finding Articles
Using Newspapers
Historiographical Essay Assignments
What is a Primary Source?
Colonial Period/Revolutionary War Sources
California History Digital Resources
Online Archive Resources
Primary Source Voices
U.S. History Government Document Sources
Tips for Finding Books
Search Strategies
Search Tips
Citing Your Sources
Annotated Bibliography
Ask A Librarian
Research Prospectus Fall 2020/ Professor Kaja
Research Paper Prospectus : You are required to create a research paper prospectus on a topic of your choosing. This is a semester-long assignment and the earlier you start the better your paper will be. Many of the smaller writing assignments, including your bibliographies, thesis exercises, outlines, and draft paragraphs, will be designed to help you complete this assignment. Those assignments and their due dates are available on your course canvas site.
Guidelines for the Assignment For secondary sources include:
1) Full citation
2) One sentence explaining of the main argument of the book/article
3) 1-2 sentences explaining how you expect to use the reading (relevant topics, themes, ides).
Guidelines for primary sources include:
2) 2-3 sentences about why you think the source will be useful
Example of Annotated Citations
Topic: Benjamin Franklin's diplomatic mission to Paris during the American Revolution.
Adams, John. Diary and Autobiography of John Adams, volumes 1–4, L. H. Butterfield, Editor. Cambridge, Mass, 1961.
The differences between Franklin and Adams will be helpful to contrast. I also think Adams will offer another not so perfect perspective of Franklin while in France. His papers include letters, diary, and writings.
Franklin, Benjamin. 1984. The Autobiography of Benjamin Franklin. New York: Buccaneer Books.
Franklin's autobiography will help me to see how Franklin perceived himself and his life in politics. This will also be informative to the formation of his early life and its effect on his later life in France.
What is a Research Prospectus
The purpose of a research prospectus is to describe and plan a paper you will later be writing. A good prospectus should:
describe a topic and a problem or question about it that your research will clarify;
identify the sources you will draw on to answer that question;
lay out a possible plan for the different sections of your paper (the steps of your argument);
make your topic understandable and interesting to others.
Tips on Writing a Research Prospectus
Think of your prospectus as a work-in-progress. 1.As you gather secondary literature on your topic, either thinking broadly or narrowly, you should focus on how your study fits into the historiographical literature.
2.As you begin to analyze the primary sources you are able to retrieve, you may discover that you need additional sources, which you should add to the your annotated bibliography entries.
3. And, as you look over the evidence in both your primary and secondary sources, you may discover that your thesis ideas/points may have changed, and that you need to revise, or rethink altogether, your thesis question.
<< Previous: Historiographical Essay Assignments
Next: What is a Primary Source? >>
Last Updated: Sep 22, 2023 11:38 AM
URL: https://libguides.csun.edu/hist301
Document Reader
Report ADA Problems with Library Services and Resources
StMU Research Scholars
Featuring scholarly research, writing, and media at st. mary's university, 2023 fall semester award winners .
Beyond the Smoke: The Real Impact of Vaping on Teens
Hector Membreno
November 5, 2023
Death Before Dishonor: The Last Stand of Takamori Saigō
Nikko Montenegro
The Black Death: A Pale Horse
Joseph Reed
November 4, 2023
Genetic Engineering: Can Genetically Modified Foods End World Hunger?
Sunyte Jordan
November 2, 2023
A Bioinformatic Approach to "Zombie Deer" Prion Disease
Sophia Torres-Vasquez
Overthrow of Liliʻuokalani: The Last Monarch of the Hawaiian Kingdom
November 1, 2023
The Road To Designer Babies: Ethical Concerns Regarding CRISPR-Cas9 Human Germline Editing
Mary Arden Guillory
October 30, 2023
De-Extinction: An analysis on the ethics of gene editing
Help! I Can't Stop Aging! – The Battle Between Time and Progeria
Franchesca Tinacba
The Untold Story of Salt of the Earth
Danielle Rangel
October 26, 2023
The Ethical Concerns: Gender Selection During The Embryotic Stage of In-Vitro Fertilization (IVF)
Lia Messina
October 23, 2023
From Billboards to Tweets: A study of Traditional Marketing's Shift to Social Media
Savannah Dupre
October 21, 2023
¡En un ratito! -El uso de los diminutivos en el español mexicano
Lilian Hernandez Peregrino
April 23, 2023
Our Latest Publications
Battle of gaugamela: alexander the great and his macedonian phalanx, by juan aguirre ramirez, la belleza de la lengua española, by belkis perrusquia, game, set, history: boris becker's 1985 wimbledon title, by louis hein, humility kills pride: the final years of caravaggio, by rene arcos, battlefield medicine through the eyes of dr. jonathan letterman, by tristan moreno, como la educación dual puede ayudar a los niños, by johana solís, from air mattresses to global giant: the airbnb entrepreneurial story, by gabriel gomez, social sciences, doma overturned – a narrative of edith windsor, by kyle gonzales, through the eyes of primo levi, by kendall hall, rio rimac: from a talking river to an environmental tragedy, by jose cornejo, cameron todd willingham: the tragic journey of a wrongfully convicted man, by breana rivera, sandra day o'connor lights a path for women in law, sarah chadwick: survivor and leader, by lauren sahadi.
December 9, 2023
Belkis Perrusquia
Tristan moreno, johana solís, gabriel gomez, kyle gonzales, from disability to possibility: the impact of prosthetics, lilly cantu, kendall hall, ray kroc: the hungriest man alive, jesus salazar, gun shot of freedom, randi garza, the roses of guadalupe: juan diego's divine encounter, valeria garcia, see all of our most recent publications, the fight for change: turmoil over climate policy divides voters, by tatiana flores, benjamin franklin's visionary innovation: the creation of bifocals, by antonio guajardo, polluted profits: the dilemma of palm oil expansion in the amazon, by giuliana porzio cuenca, ethical considerations on genome editing: crispr-cas9, by muskaan tayal, silent threat: the chilling reality of creutzfeldt-jakob disease, by osvaldo nazar, by jesus salazar, chicken and carnival cruise lines: a tale on how shaq built his business empire, by taylor haggan, is it bad to do the right thing – sherron watkins and the enron scandal, by sophia pena, by savannah dupre, rags to riches: the story of coco chanel, by abbey stiffler.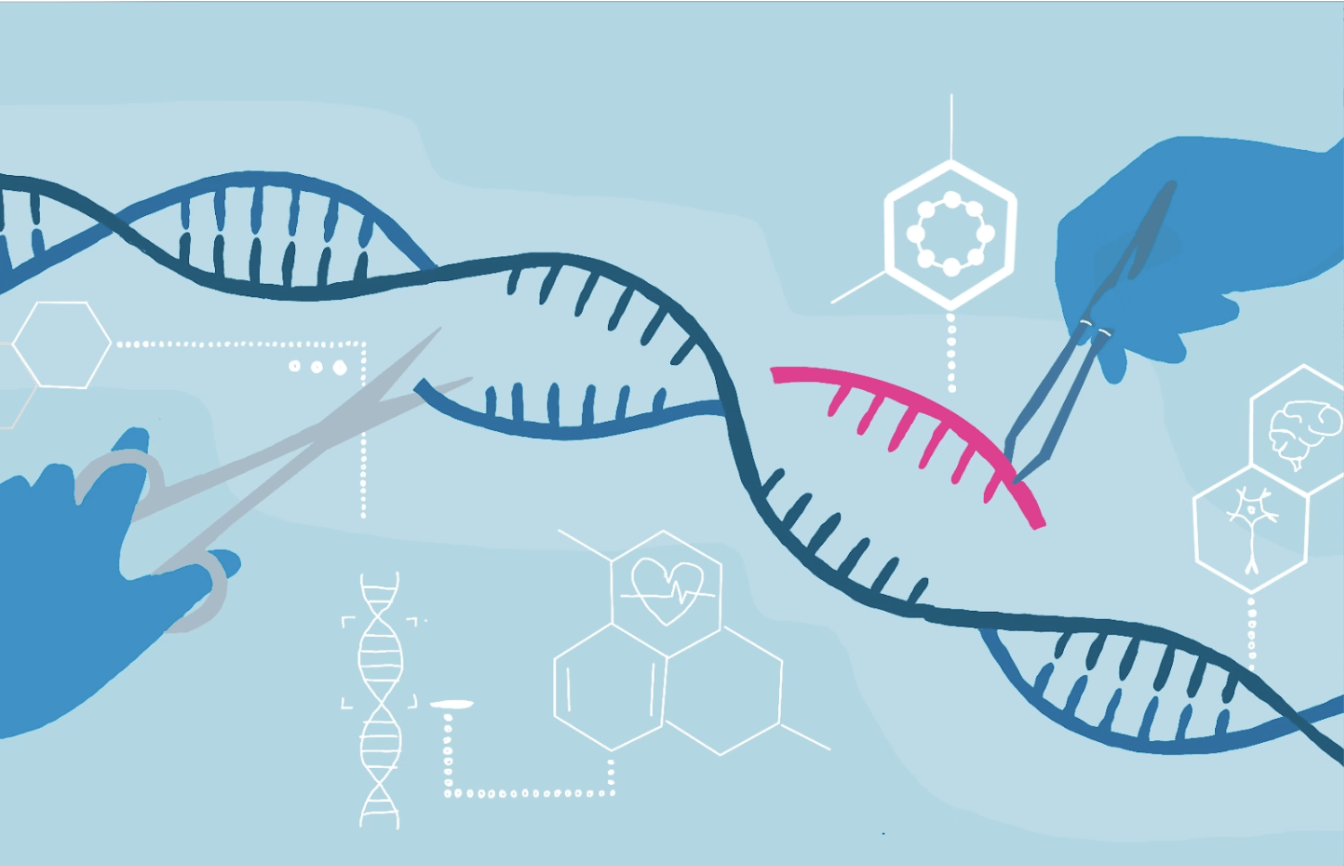 35 Comments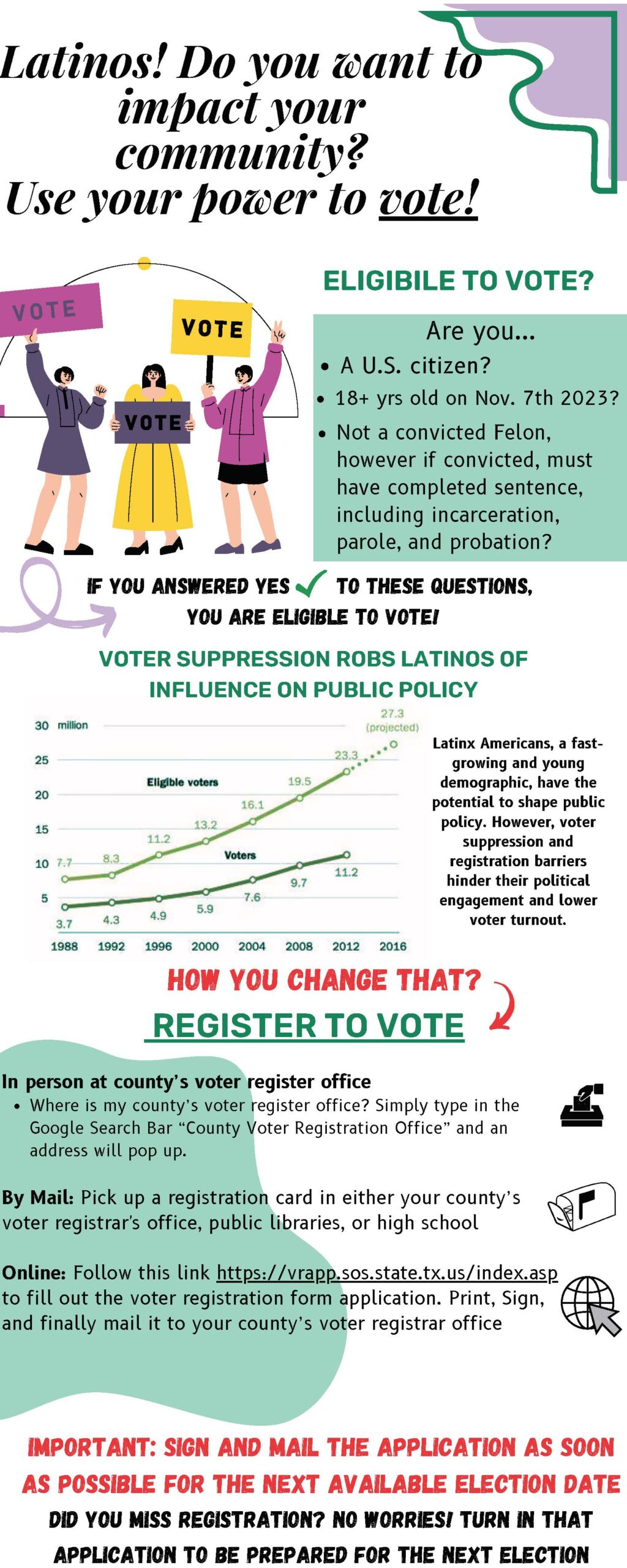 Latinos: Use Your Power to Vote
By andrea realyvasquez, 18 comments.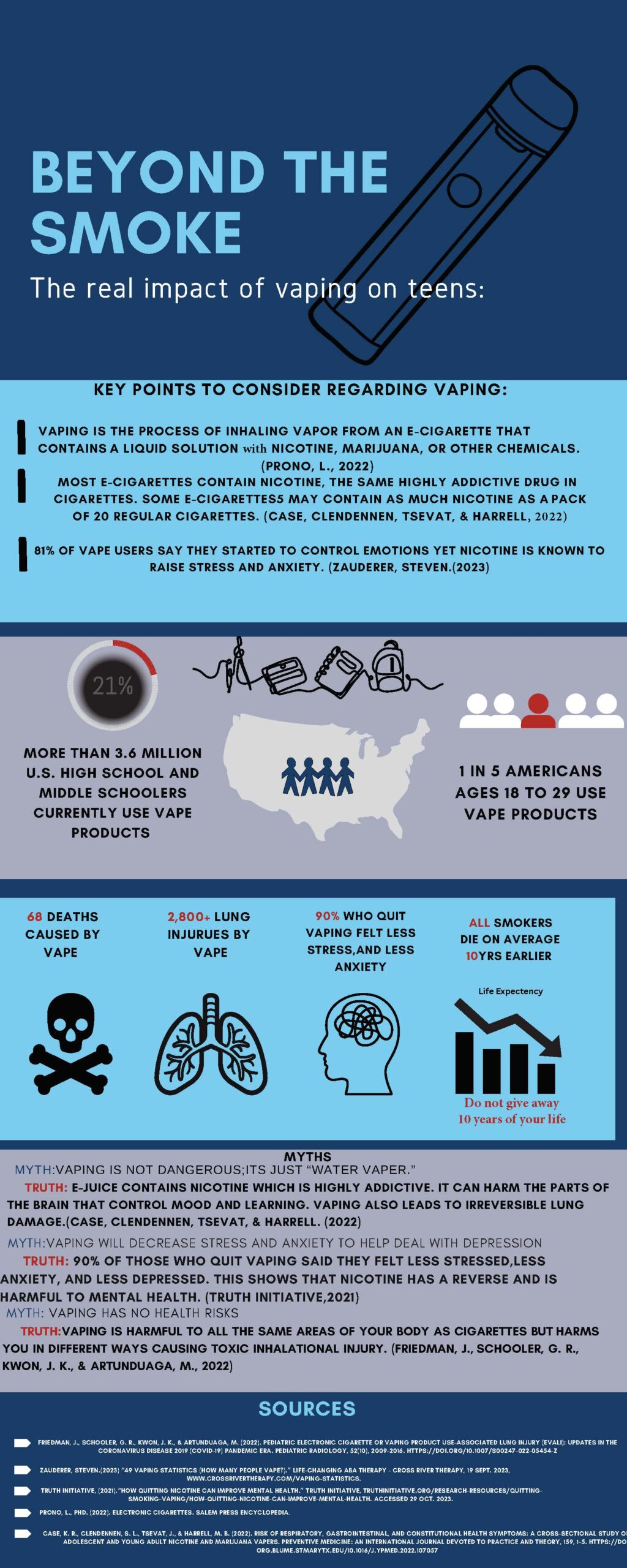 by Hector Membreno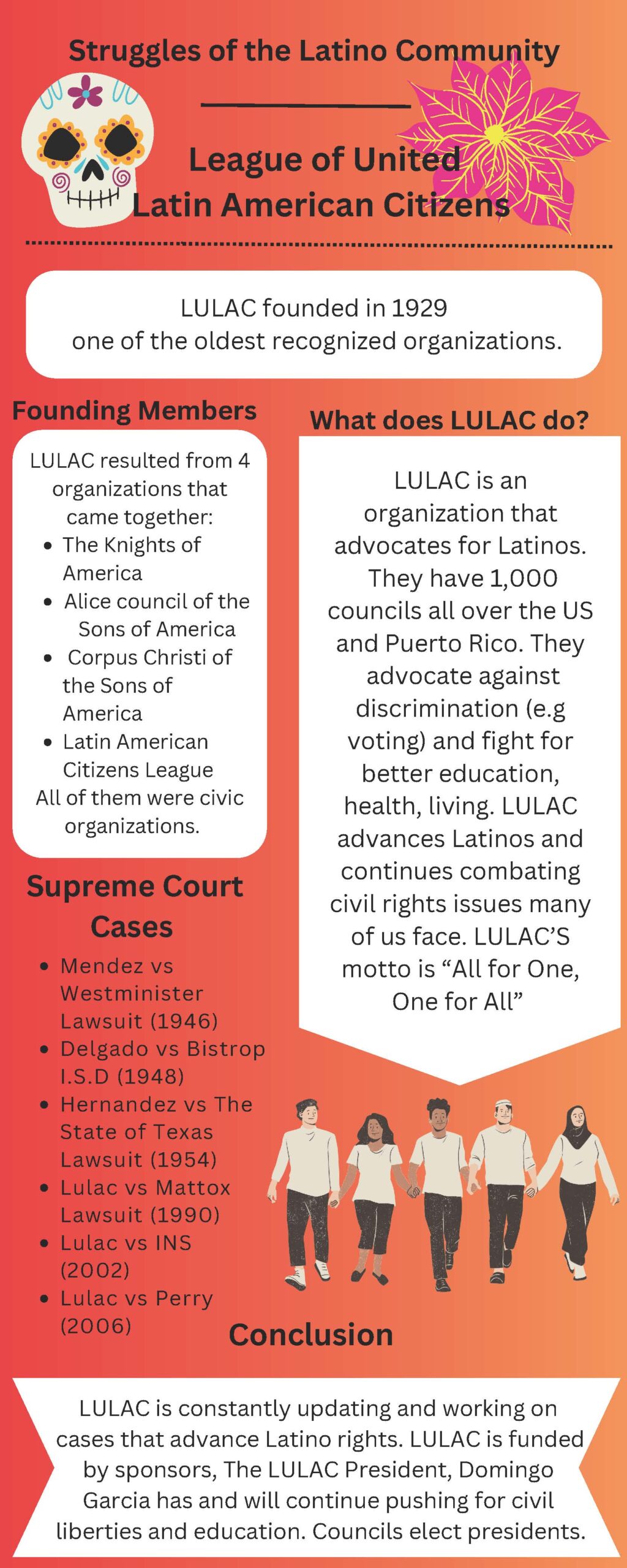 Struggles of the Latino Community: LULAC
By ana barrientos.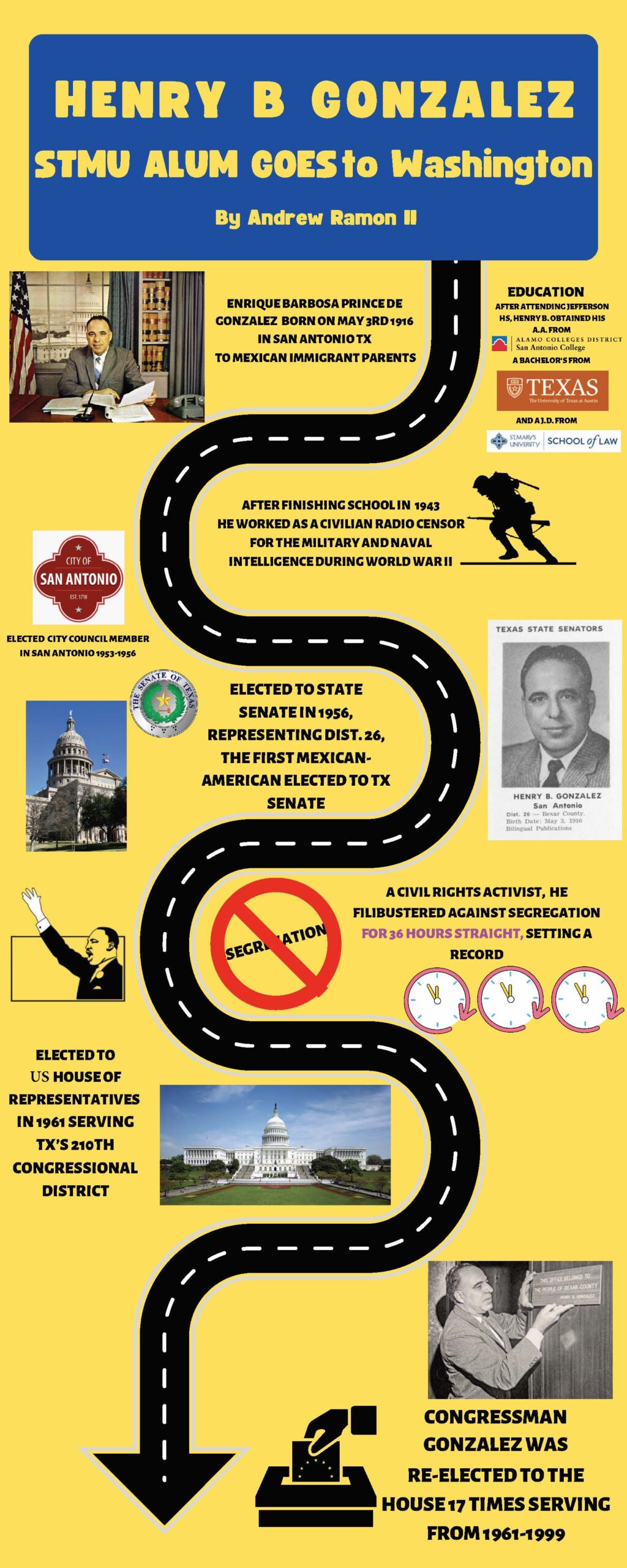 Henry B Gonzalez Goes To Washington
By andrew ramon, 17 comments.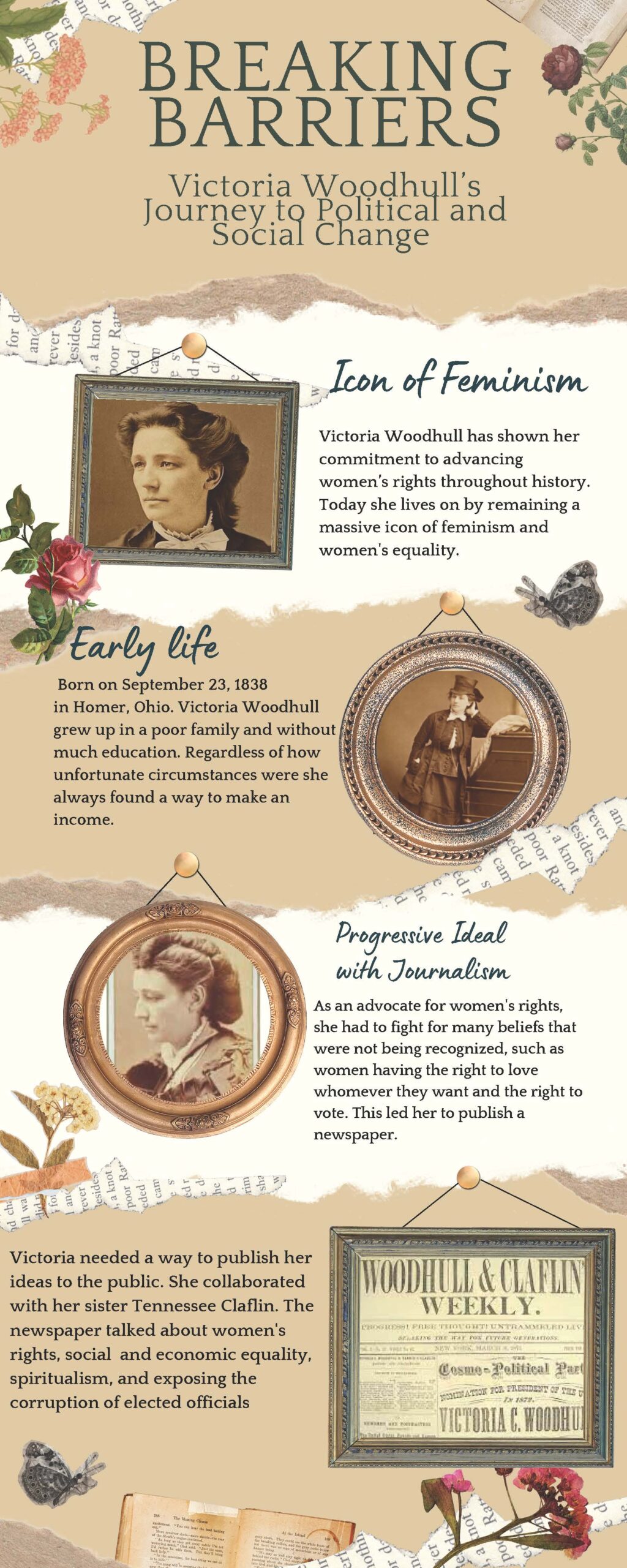 Victoria Woodhull Breaking Barriers
By silvia benavides, our catholic heritage.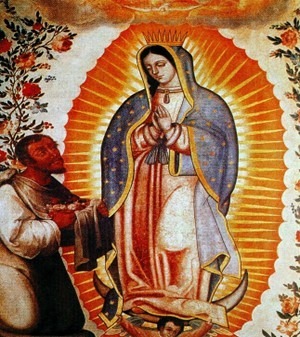 by Valeria Garcia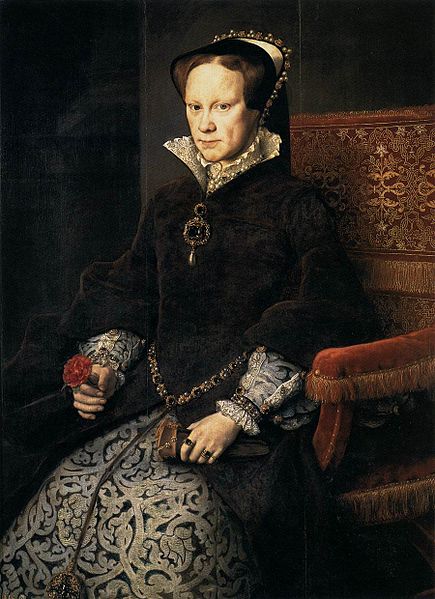 Queen Mary Tudor: England's Road to Catholicism
By julianne pena.
The Spirit at St. Mary's
by Natiebe Nanda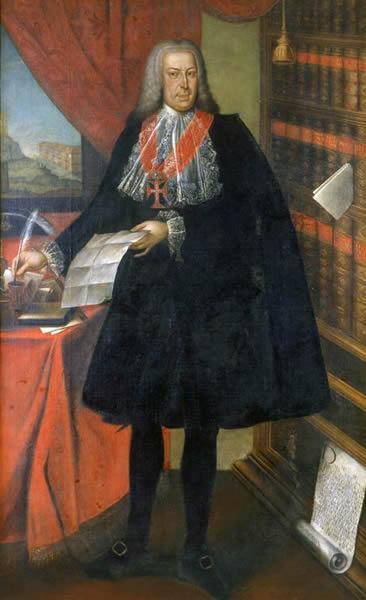 Marquis de Pombal: Architect for the Portuguese Expulsion of the Jesuits
By barbara ortiz.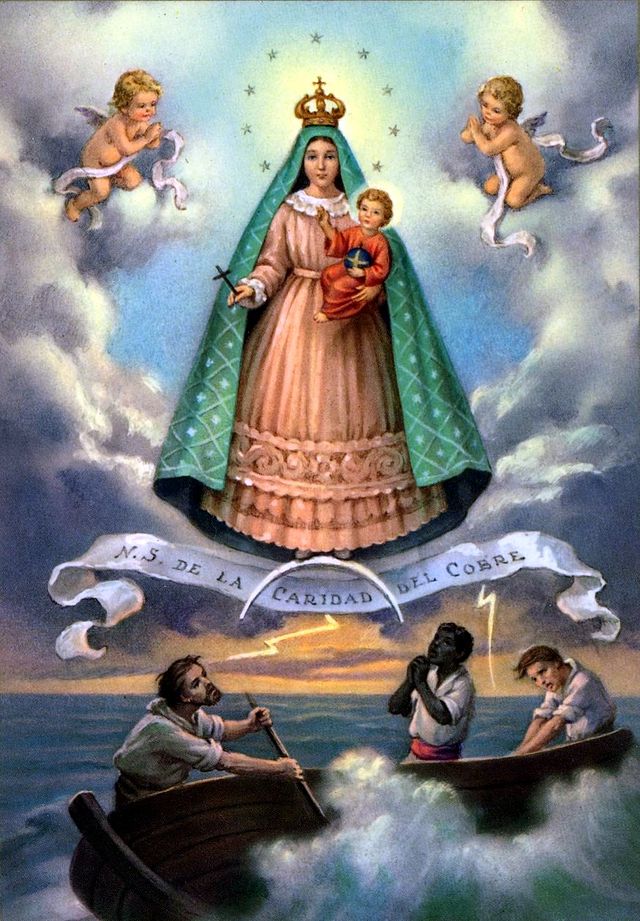 La Virgin de la Caridad del Cobre: The Protectress of Cuba
By lauren deleon, katharine drexel: america's modern day saint and zeal for missionary work, by eliza merrion, award-winning publications.
Lycophytes! The Giants of Yesterday & Our Hidden Little Heros of Today
Monabelle Elbayeh
April 20, 2023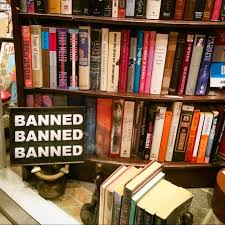 Book Banning in Public Schools and Libraries
Sophia Phelan
April 19, 2023
See all of our Award-Winning Publications
Featured discipline, latest in journalistic explanatory publications.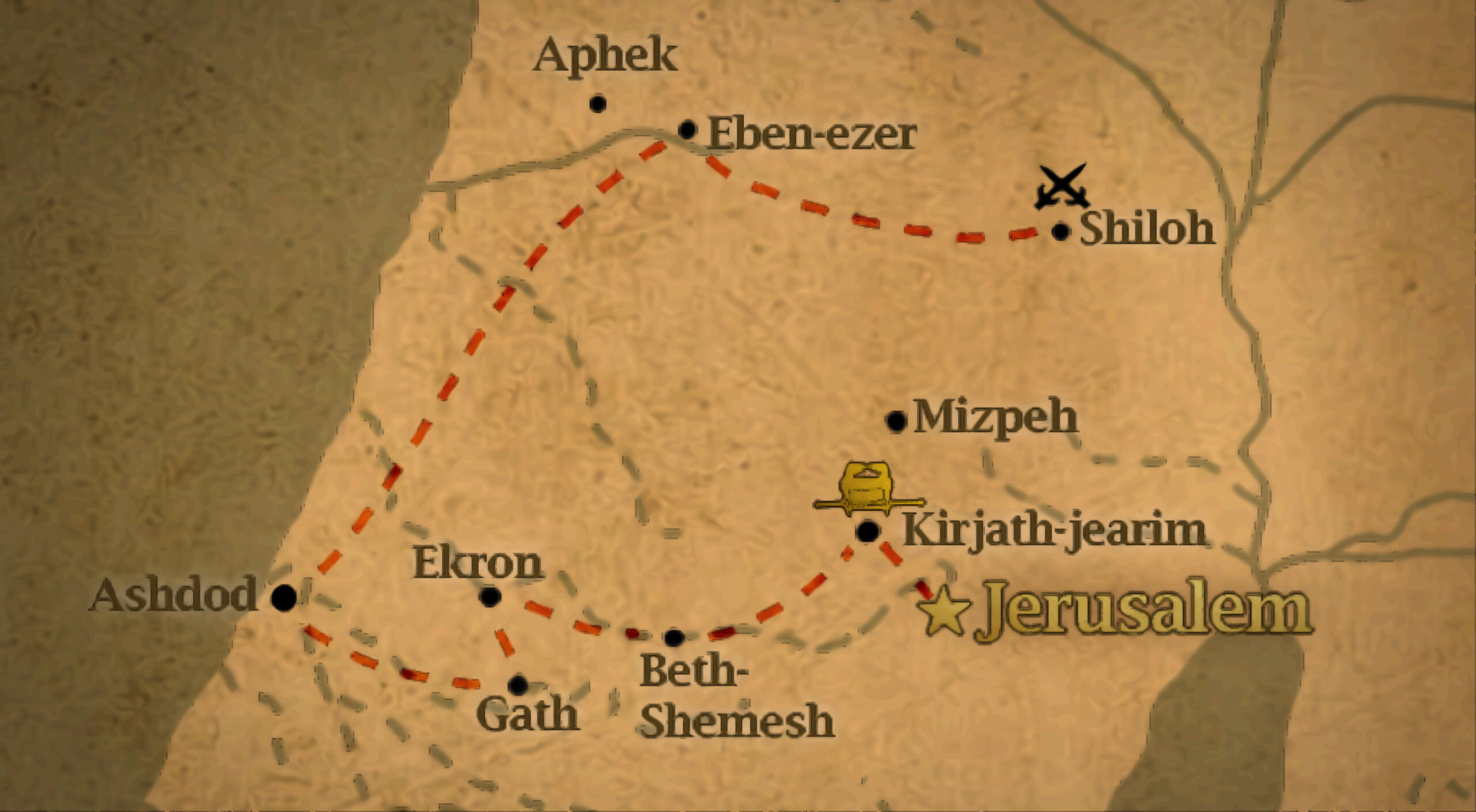 David & The Ark of God
Anayetzin Chavez Ochoa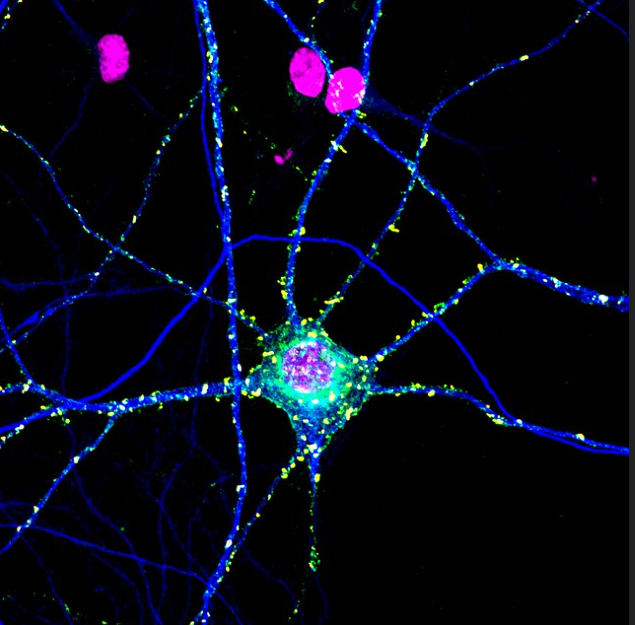 Analysis of The FUS Gene In Amyotrophic Lateral Sclerosis
Mia Gonzalez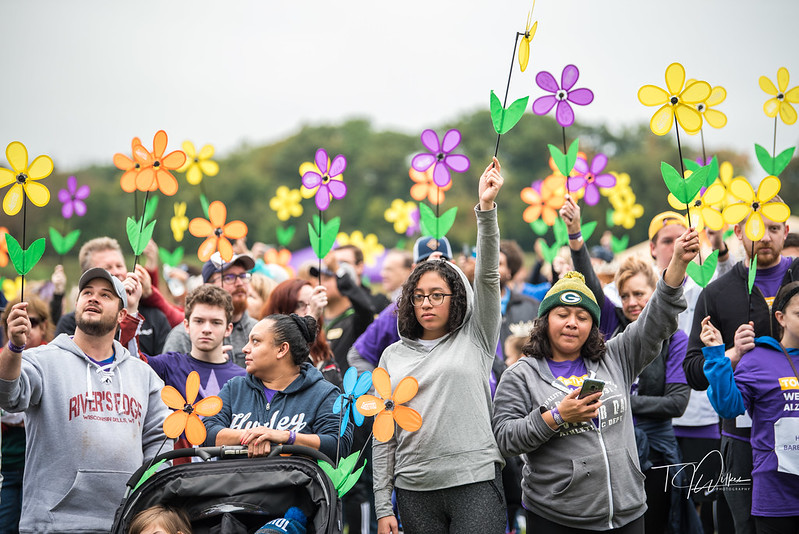 America's Forgotten Epidemic: Alzheimer's
Hailey Lechuga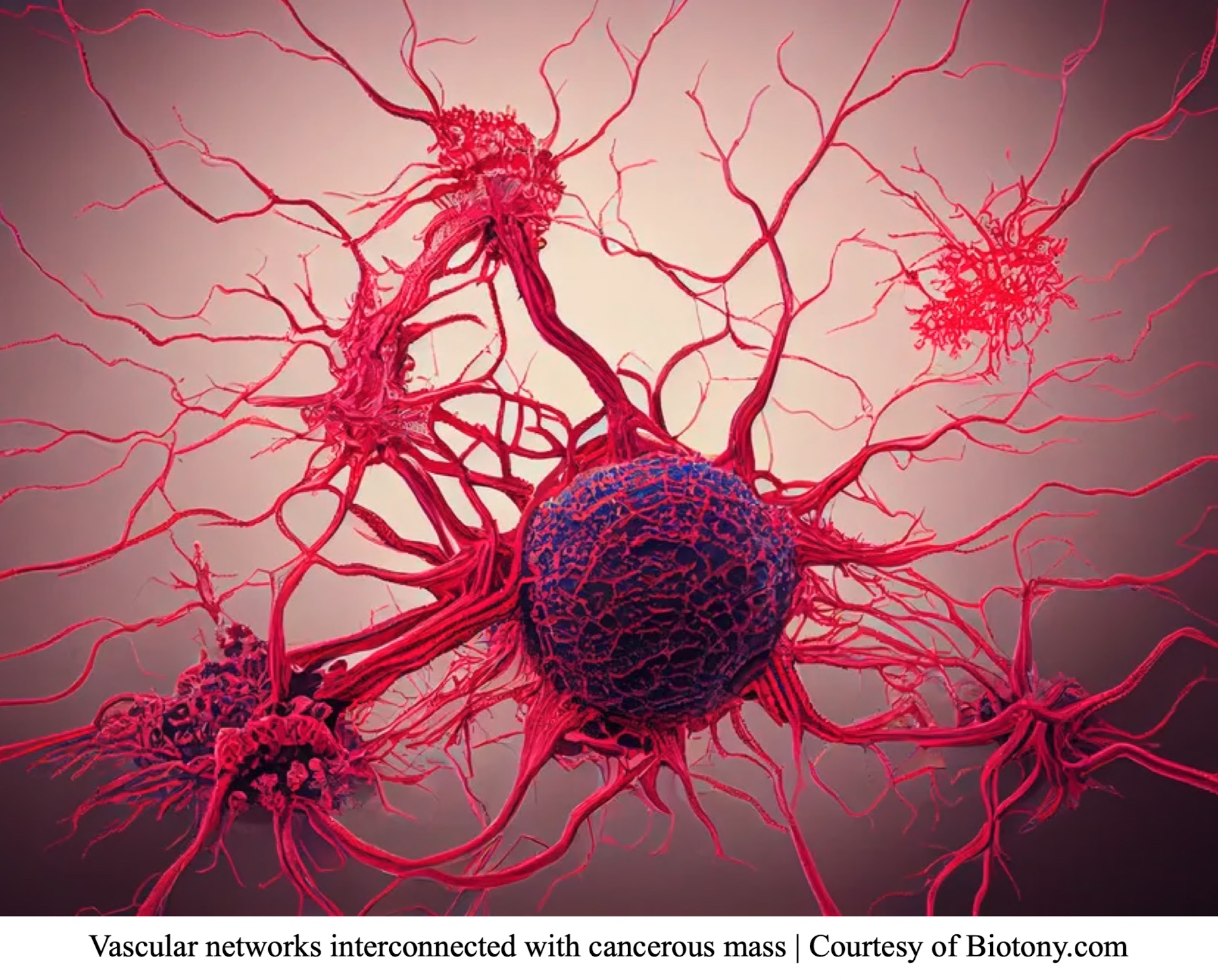 Angiogenesis: The Hallmark Of Cancer
Yairy Mendez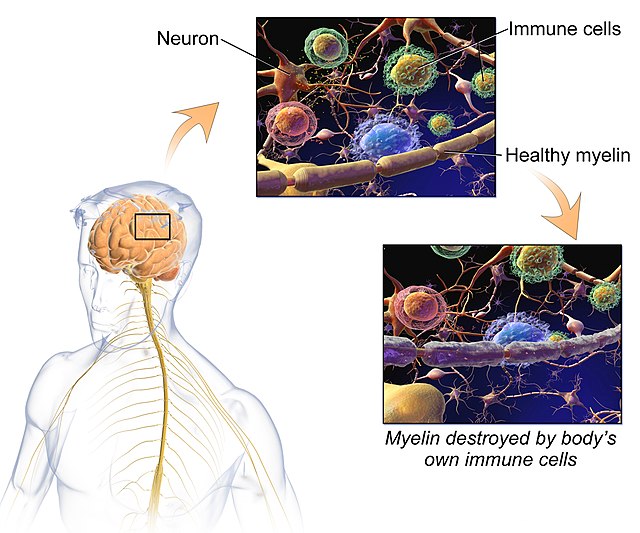 Finding a New Normal – Battling Multiple Sclerosis
Benicio Hernandez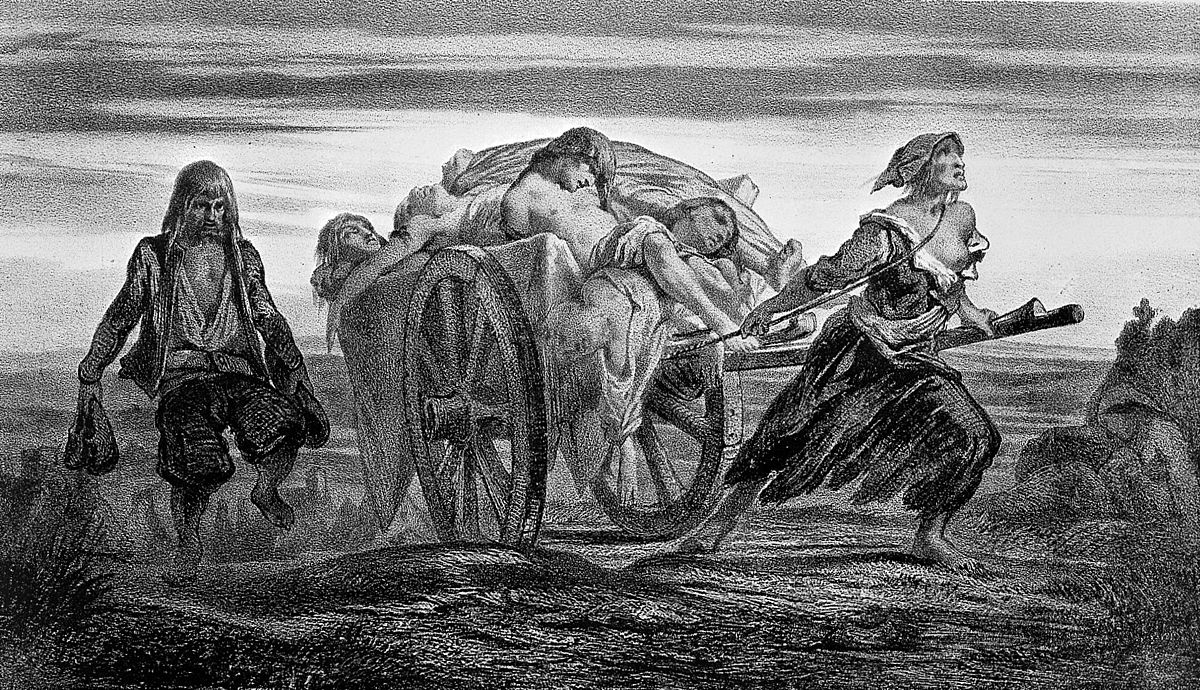 FOP: The Perpetually Growing Skeleton
Brandon Low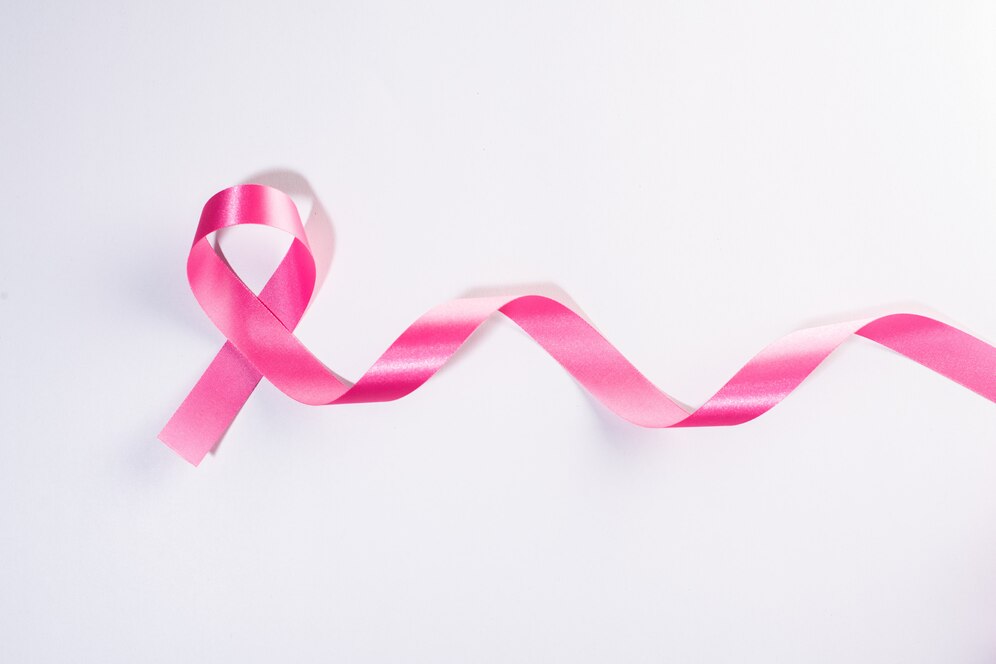 The Fight Against Breast Cancer
Gabriela Quintanilla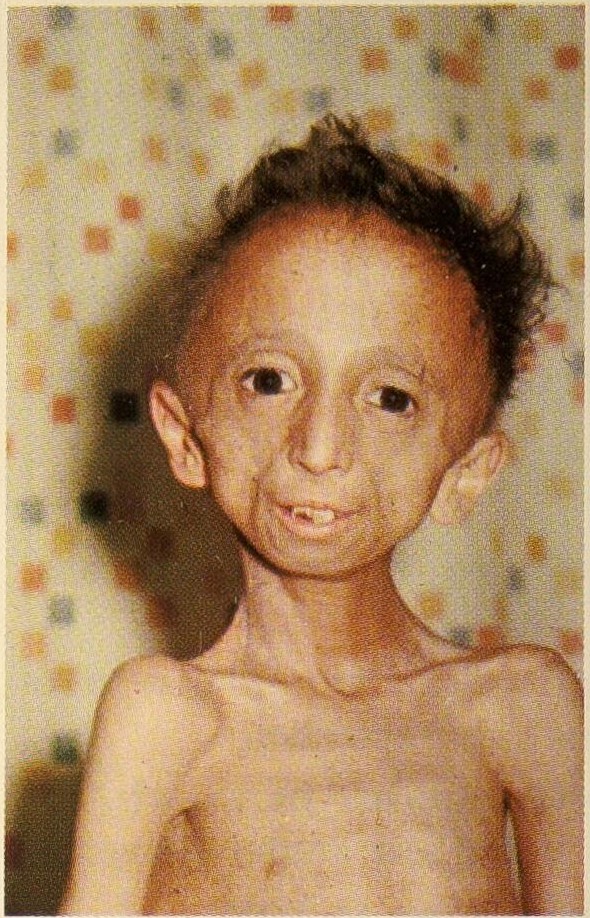 The Cuban Missile Crisis: A Cold War Feeling Hot
Griffin Palmer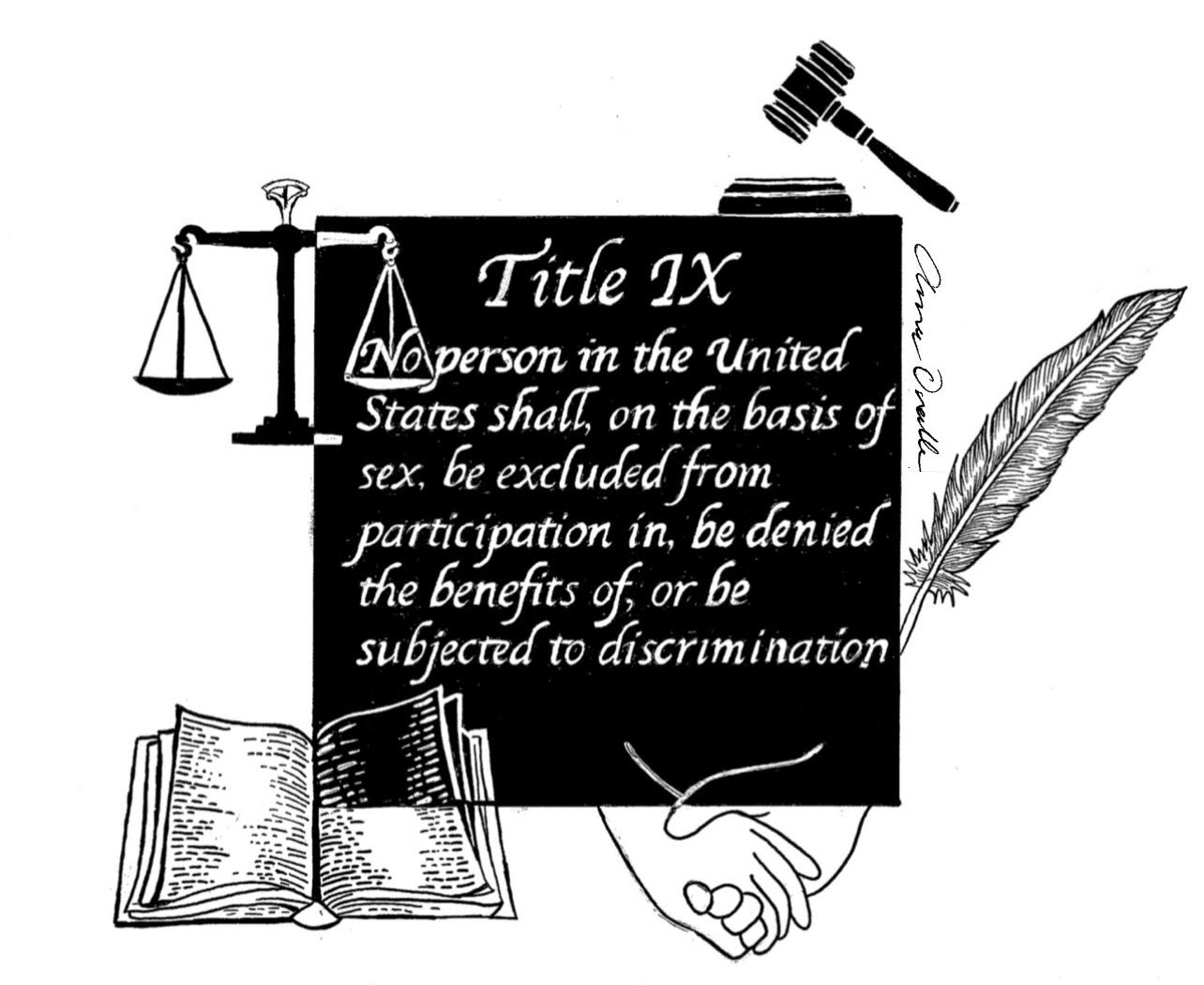 The Story After the Story: A College Student's Journey after Title IX
Natiebe Nanda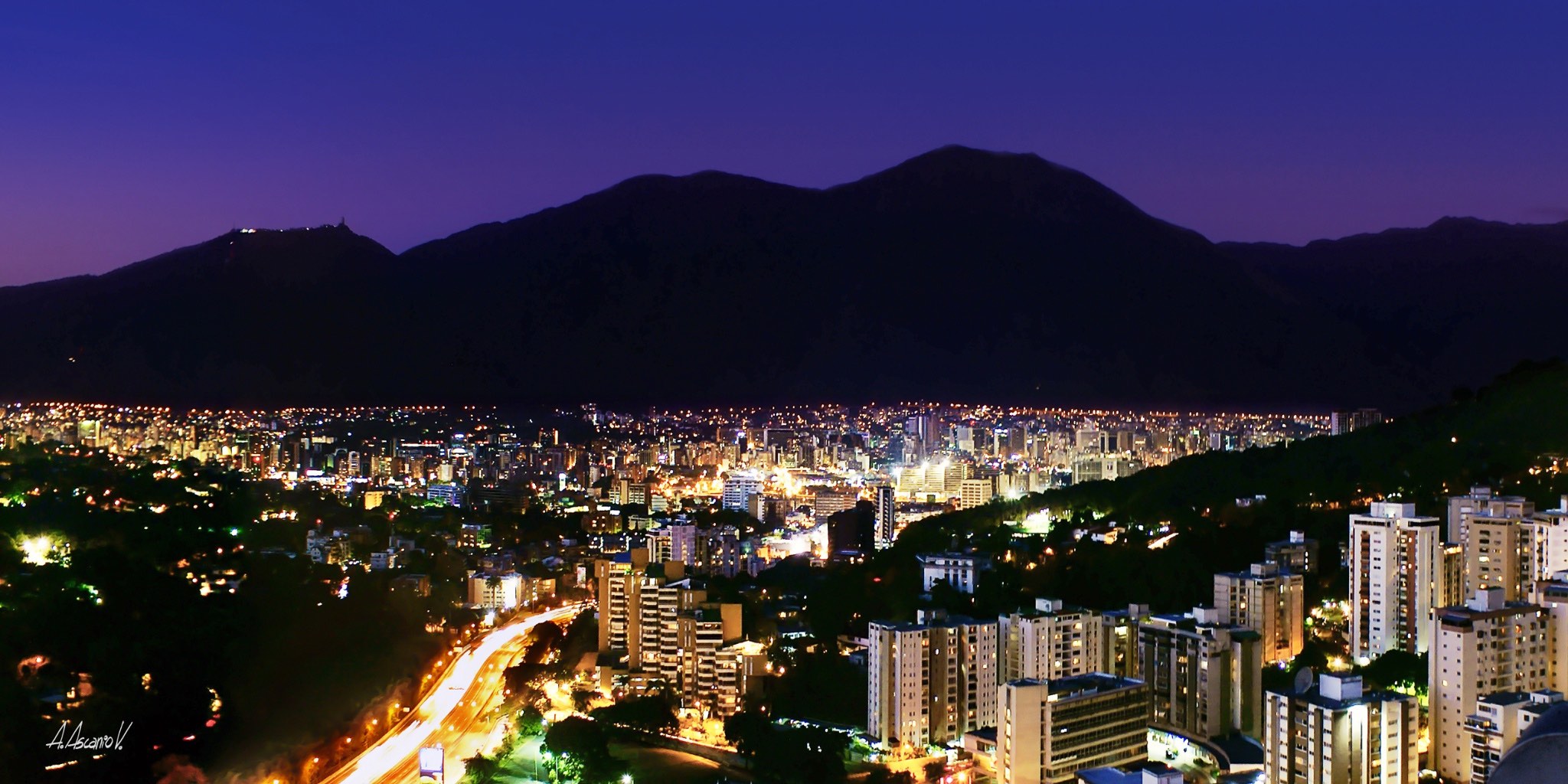 El Dialecto de Venezuela – La Reducción de /s/
Amanda Uribe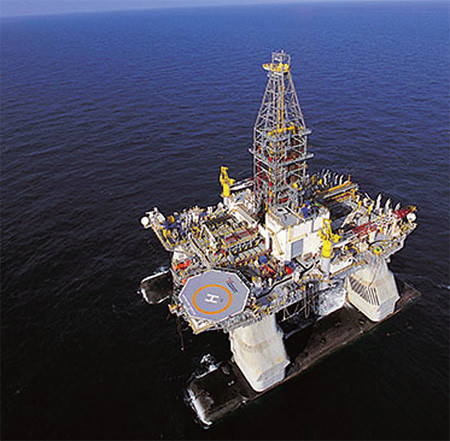 The Well, The Rig and The Explosion: Deepwater Horizon
Isabella Lopez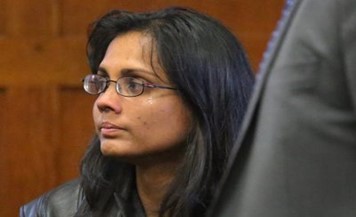 Perjury: How the Case of Annie Dookhan Highlights the Need for Forensic Ethics
Garrett Sattem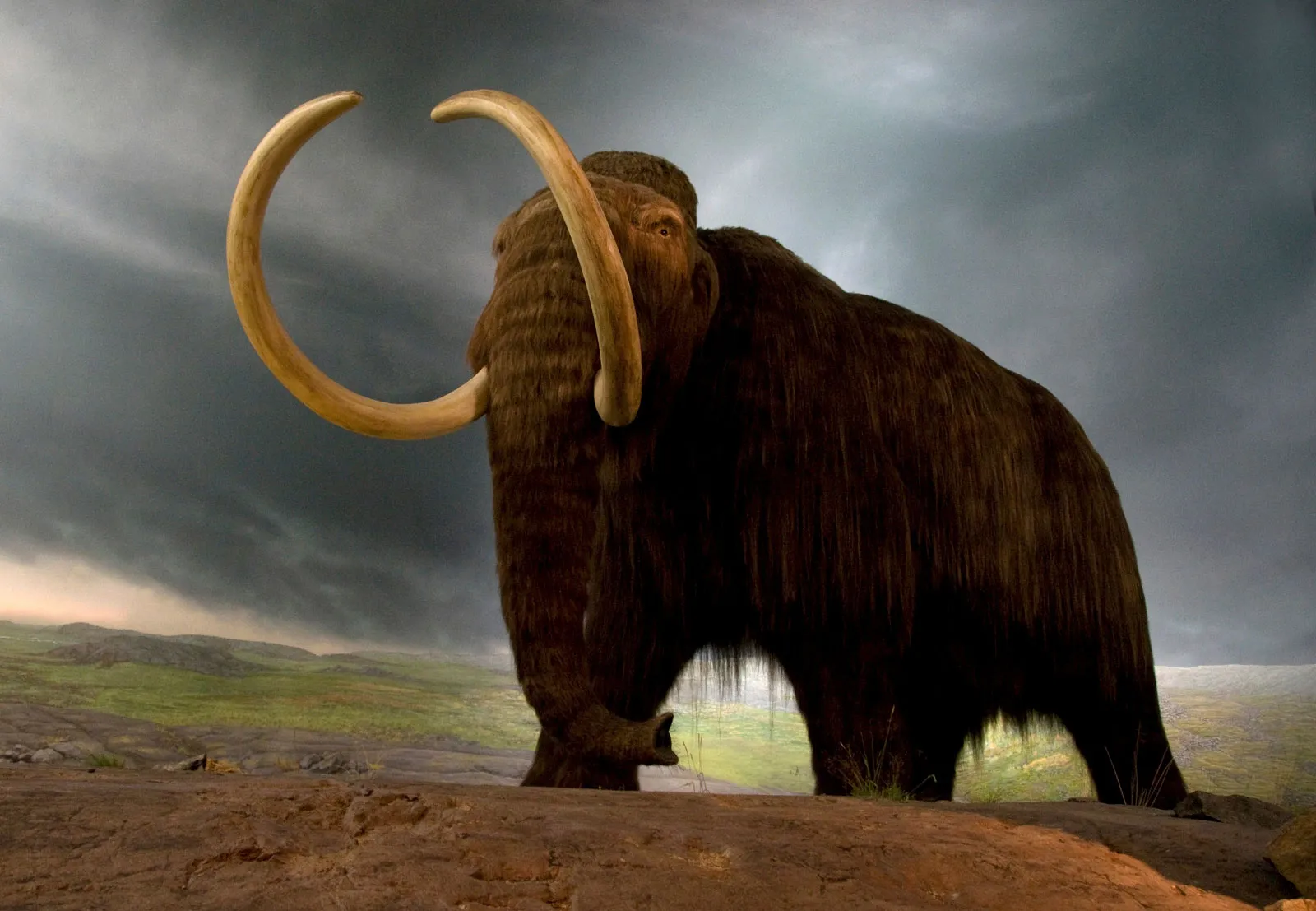 An Issue of Mammoth Proportions: Why Woolly Mammoths Should Not Be Reintroduced
Aidan Farrell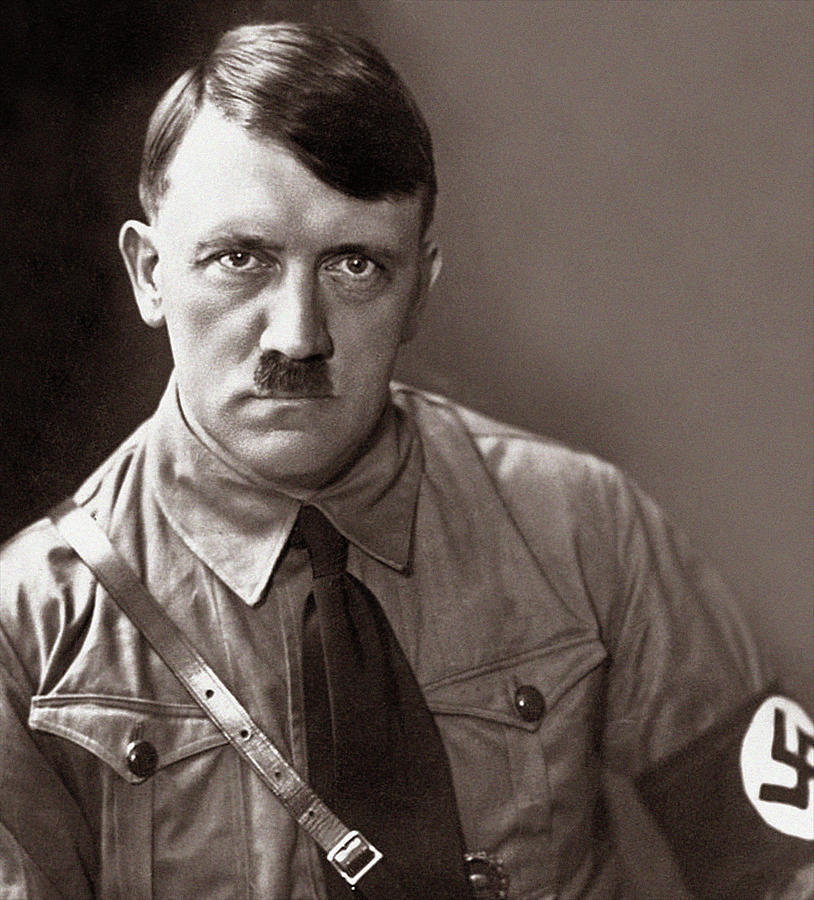 The Fall of the Weimar Republic: The Rise of Hitler
Ryan Salinas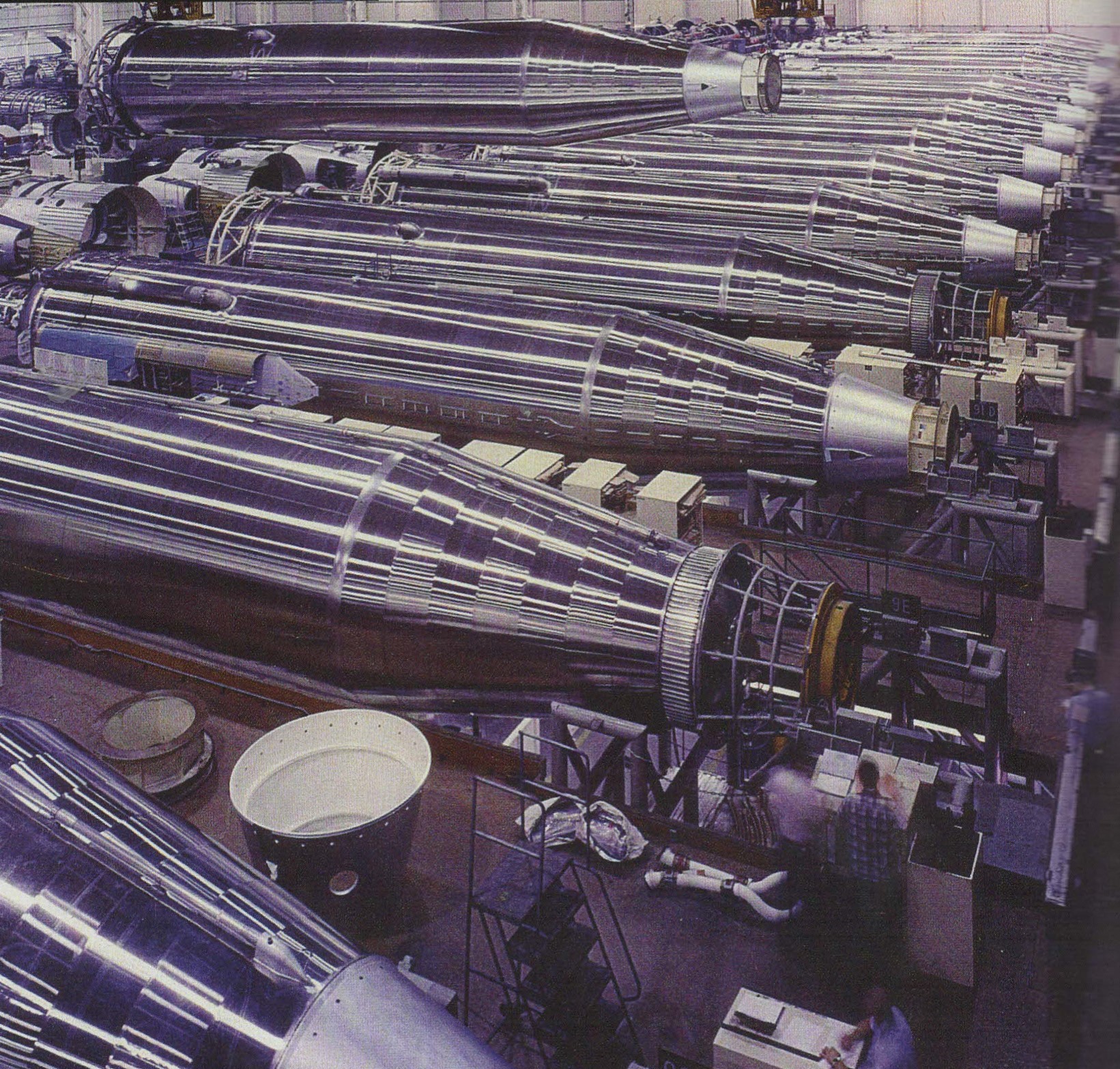 Born from Destruction, Raised to Discover: The Atlas ICBM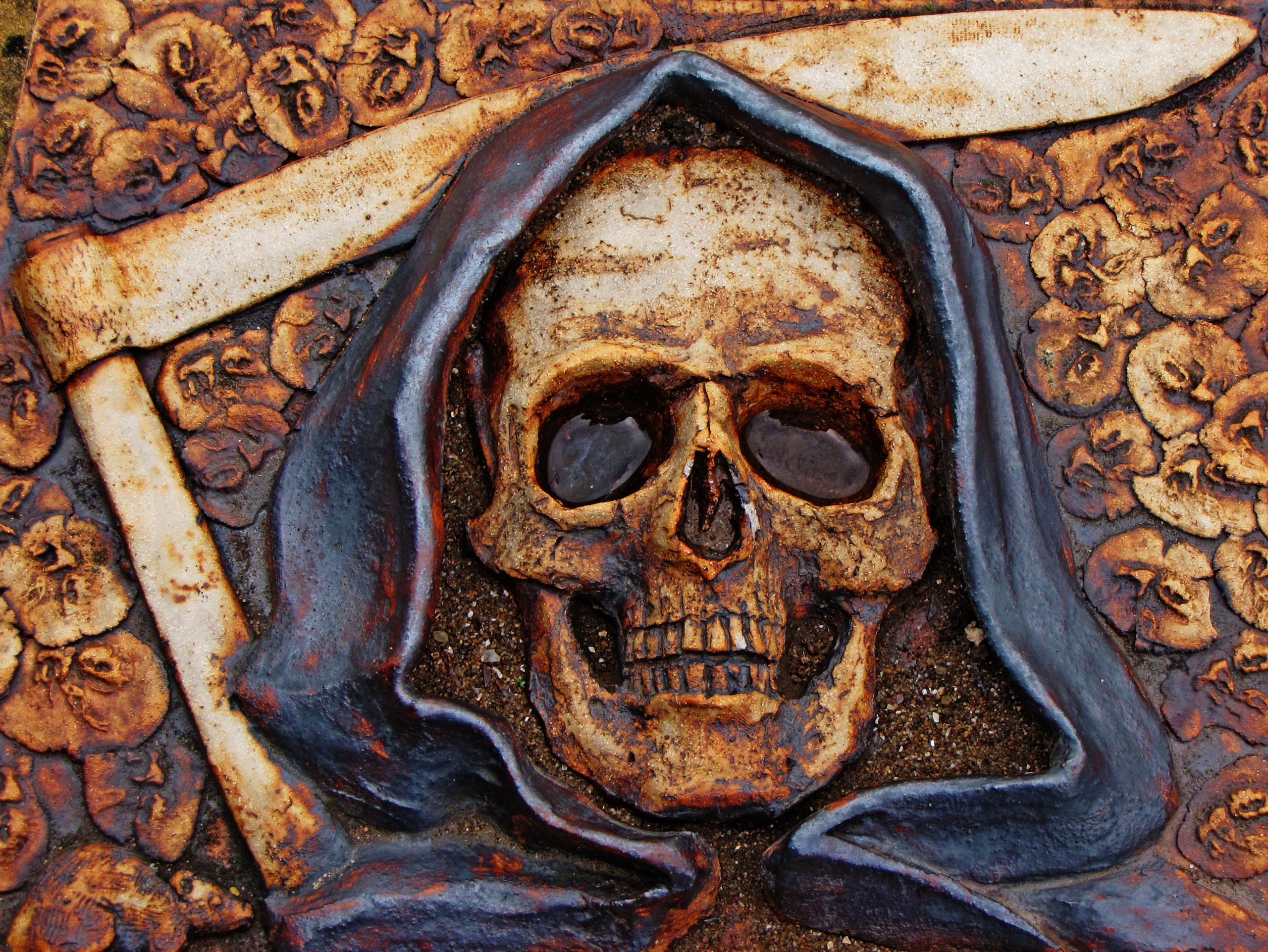 The Serial Killer of Europe: The Black Death
Emily Rodriguez
Stay up to date with the latest news, press releases, and resources through resourceumc.org/archivesandhistory.
Where We Are
The Annual Conference Commission on Archives and History
Manual for Annual Conference
The Conference Archives
Former Annual Conferences
UM History Hub
The United Methodist Church
History Collections
Geographical Histories
Ethnic Histories
Highlighted Histories
Women's Histories
Heritage Landmarks
EUB Hymnals
MEC Worship
MECS Worship
United Methodist Church Timeline
United Methodist African American Timeline
Women's History Timeline
Biographies
Bibliographies
Bishops' Ordination Chain
Online Courses via UM History Hub
Un-Tied Methodist Podcast
Digital Archives & Catalogs
GCAH Digital Galleries
Heritage Sunday
Heritage Sunday 2022
Heritage Sunday 2021
Heritage Sunday 2020
Research Guides 
Geographical Research Guide
Ethnic Research Guide
Highlighted Research Guide
Women's Research Guide
Worship Resources
Celebrating our United Methodist Heritage
Directories
Annual Conference Commissions
Heritage Landmarks of United Methodism
Jurisdictional Commissions
Major Depositories
Non-U.S. Conference Commissions
Register of United Methodist Historic Sites
Commission Members of the GCAH (2016-2020)
United Methodist Historical Societies
World Methodist Historical Society
Search Physical Archives
Research Request Form
Genealogy and Family Research
Grants & Awards
External Research Links
Online Courses
GCAH helps you understand the past to envision the future.
Un-Tied Methodism
Heritage sunday 2024, annual grants & awards.