MARK H. EBELL, MD, MS, AND ROLAND GRAD, MD, MSc
Am Fam Physician. 2022;106(1):61-69
Published online June 1, 2022.
Author disclosure: Dr. Ebell is cofounder and editor-in-chief of Essential Evidence Plus; see Editor's Note. Dr. Grad has no relevant financial relationships.
This article summarizes the top 20 research studies of 2021 identified as POEMs (patient-oriented evidence that matters) that did not address the COVID-19 pandemic. Sodium-glucose cotransporter-2 inhibitors and glucagon-like peptide-1 receptor agonists prevent adverse cardiovascular and renal outcomes in patients with type 2 diabetes mellitus and also reduce all-cause and cardiovascular mortality. Most older adults (mean age, 75 years) with prediabetes do not progress to diabetes. Among patients in this age group with type 2 diabetes treated with medication, an A1C level of less than 7% is associated with increased risk of hospitalization for hypoglycemia, especially when using a sulfonylurea or insulin. For patients with chronic low back pain, exercise, nonsteroidal anti-inflammatory drugs, duloxetine, and opioids were shown to be more effective than control in achieving a 30% reduction in pain, but self-discontinuation of duloxetine and opioids was common. There is no clinically important difference between muscle relaxants and placebo in the treatment of nonspecific low back pain. In patients with chronic pain, low- to moderate-quality evidence supports exercise, yoga, massage, and mindfulness-based stress reduction. For acute musculoskeletal pain, acetaminophen, 1,000 mg, plus ibuprofen, 400 mg, without an opioid is a good option. Regarding screening for colorectal cancer, trial evidence supports performing fecal immunochemical testing every other year. For chronic constipation, evidence supports polyethylene glycol, senna, fiber supplements, magnesium-based products, and fruit-based products. The following abdominal symptoms carry a greater than 3% risk of cancer or inflammatory bowel disease: dysphagia or change in bowel habits in men; rectal bleeding in women; and abdominal pain, change in bowel habits, or dyspepsia in men and women older than 60 years. For secondary prevention in those with established arteriosclerotic cardiovascular disease, 81 mg of aspirin daily appears to be effective. The Framingham Risk Score and the Pooled Cohort Equations both overestimate the risk of cardiovascular events. Over 12 years, no association between egg consumption and cardiovascular events was demonstrated. Gabapentin, pregabalin, duloxetine, and venlafaxine provide clinically meaningful improvements in chronic neuropathic pain. In patients with moderate to severe depression, initial titration above the minimum starting dose of antidepressants in the first eight weeks of treatment is not more likely to increase response. In adults with iron deficiency anemia, adding vitamin C to oral iron has no effect. In children with pharyngitis, rhinosinusitis, acute bronchitis, or acute otitis media, providing education combined with a take-and-hold antibiotic prescription results in 1 in 4 of those children eventually taking an antibiotic.
Annually for 23 years, a team of clinicians has systematically reviewed English-language medical journals to identify the research most likely to change and improve primary care. The team includes experts in family medicine, pharmacology, hospital medicine, and women's health. 1 , 2
The goal of this process is to identify POEMs (patient-oriented evidence that matters). A POEM must report at least one patient-oriented outcome, such as improvement in symptoms, morbidity, or mortality. It should also be free of important methodologic bias, making the results valid and trustworthy. Finally, if the results were applied in practice, some physicians would change what they do by adopting a new practice or discontinuing an old one shown to be ineffective or harmful. Adopting POEMs in clinical practice should improve patient outcomes. Of more than 20,000 research studies published in 2021 in the journals reviewed by the POEMs team, only 260 met criteria for validity, relevance, and practice change. These POEMs are emailed daily to subscribers of Essential Evidence Plus (Wiley-Blackwell, Inc.).
The Canadian Medical Association purchases a POEMs subscription for its members, many of whom receive the daily POEM. As these physicians read each POEM, they can rate it using a validated questionnaire. This process is called the Information Assessment Method ( https://www.mcgill.ca/iam ). POEM ratings address the domains of clinical relevance, cognitive impact, use in practice, and expected health benefits if that POEM is applied to a specific patient. 2 , 3 In 2021, each of the 260 daily POEMs were rated by an average of 1,189 physicians.
In this article, the 11th installment of our annual series ( https://www.aafp.org/pubs/afp/content/top-poems.html ), we present the 20 most clinically relevant POEMs of 2021 as determined by Canadian Medical Association members. Looking beyond COVID-19, our patients continue to face the usual (and unusual) health problems of everyday life. Thus, we summarize the clinical questions and bottom-line answers for research studies about a variety of topics that were identified as top 20 POEMs, followed by a brief discussion. This set of 20 POEMs includes the most relevant practice guidelines of the year. The full POEMs are available online at https://www.aafp.org/pubs/afp/content/top-poems/2021.html .
The five most highly rated POEMs in 2021, and eight of the top 15, were about the COVID-19 vaccines and their effectiveness in different populations. Because of the emergence of variants and widespread endorsement of the vaccine by family physicians, these POEMs are not as likely to lead to practice changes as they were when originally published. One additional COVID-19 POEM reported the incidence of myocarditis following vaccination with the Pfizer BioNTech and Moderna mRNA vaccines in U.S. military personnel. The incidence of approximately 4 more cases than expected per 100,000 patients is significantly lower than the more than 300 per 100,000 patients seen among those with SARS-CoV-2 infection. 4 The rest of this article includes POEMs not related to the COVID-19 pandemic.
Type 2 Diabetes Mellitus
The first three POEMs in this category are about the management of type 2 diabetes ( Table 1 ) . 5 – 8 The first study identified 2,482 adults with a mean age of 75 years who had prediabetes (defined as an A1C level between 5.7% and 6.4%, a fasting glucose level between 100 and 125 mg per dL [5.55 and 6.94 mmol per L], or both). 5 Over an average of 6.5 years, only 8% to 9% of patients progressed to diabetes, many regressed to normoglycemia, and the remainder stayed at prediabetic levels. These results will help reassure physicians and avoid overtreatment of older patients with prediabetes. Of note, the U.S. Preventive Services Task Force does not recommend screening for prediabetes or type 2 diabetes beyond 70 years of age. 9
A study in the United Kingdom identified 6,288 people 70 years and older with type 2 diabetes and three consecutive A1C measurements of less than 7%. 6 Approximately 90% were taking a sulfonylurea. Compared with a similar group of people with type 2 diabetes who did not have A1C levels of less than 7% and were not taking a sulfonylurea, those with tight control were 2.5 times more likely to be hospitalized for severe hypoglycemia, with a 1 in 7 risk of hospitalization over 10 years. Use of a sulfonylurea or insulin was associated with severe hypoglycemia and death. A more relaxed A1C target of 7.0% to 8.0% is more appropriate, especially for older patients, and sulfonylureas should be used with caution.
A systematic review assessed the effectiveness of sodium-glucose cotransporter-2 (SGLT-2) inhibitors and glucagon-like peptide-1 (GLP-1) receptor agonists in patients with type 2 diabetes. 7 The authors did not receive pharmaceutical funding. Both classes of drugs reduced all-cause mortality, cardiovascular mortality, nonfatal myocardial infarction, and kidney failure. SGLT-2 inhibitors were more effective at reducing hospital admission, whereas GLP-1 receptor agonists were more likely to reduce nonfatal stroke. The absolute benefit of treatment increased with a patient's cardiac risk. For example, over five years, there were 2 to 5 fewer deaths per 1,000 patients at low cardiac risk compared with 24 to 48 fewer deaths per 1,000 patients at the highest risk. A useful calculator that allows estimates of benefit at various risk levels is available at https://magicevidence.org/match-it/200820dist .
The final study is a meta-analysis that examined the effect of SGLT-2 inhibitors in patients with and without type 2 diabetes or heart failure. 8 These drugs similarly reduced all-cause and cardiovascular mortality in patients with or without type 2 diabetes and with or without heart failure (overall hazard ratio for all-cause mortality = 0.84 [95% CI, 0.78 to 0.91]). SGLT-2 inhibitors reduced the progression of renal disease in all patients.
Musculoskeletal Conditions
The next, and largest, category of POEMs addresses musculoskeletal conditions ( Table 2 ) . 10 – 14 The first three present research on low back pain, one of the most challenging conditions in primary care. The first POEM is a systematic review of a broad range of therapies for chronic low back pain. 10 The review included 63 randomized controlled trials (RCTs) reporting a clinical response, generally a reduction in pain of at least 30%, to any one of 15 interventions. Exercise was effective at reducing pain (number needed to treat [NNT] = 7) and had a sustained benefit. Although other medical therapies such as oral nonsteroidal anti-inflammatory drugs (NNT = 6), duloxetine (Cymbalta; NNT = 10), and opioids (NNT = 16) also reduced pain, they did not have sustained benefits and were associated with adverse effects. Lower-quality data suggest that manipulation and topical capsaicin are also effective.
Another systematic review, this time looking at muscle relaxants for nonspecific low back pain, found small reductions in pain intensity that were not clinically important and not seen when only the highest-quality studies were included. 11 We have said it before—it is inappropriate to routinely prescribe muscle relaxants for low back pain.
The next study showed the power of language on health outcomes. 12 Patients with low back pain and no red flags on magnetic resonance imaging (MRI) or indications for surgery were randomized to receive their MRI results in one of two ways: by stating that all findings were normal and incidental or age-related or by stating that all findings were normal and incidental or age-related but also including words such as degeneration, tears, ruptures, and neural compression. Patients receiving the easily misinterpreted version of the report that used alarming words had more pain, lower self-efficacy, and less function over six weeks of follow-up compared with patients who were essentially told their findings were normal. Physicians should develop their own script for sharing results that avoids catastrophizing language.
The next POEM studied several types of musculoskeletal pain other than back pain. 13 Patients presenting in the emergency department with acute musculoskeletal pain were randomized to one of five single-dose pain regimens: (1) acetaminophen, 1,000 mg, with ibuprofen, 400 mg; (2) acetaminophen, 1,000 mg, with ibuprofen, 800 mg; (3) acetaminophen, 300 mg, with codeine, 30 mg; (4) acetaminophen, 300 mg, with hydrocodone, 5 mg; or (5) acetaminophen, 325 mg, with oxycodone, 5 mg. Pain scores decreased by about 3 points on a 10-point scale in all five groups at one hour and by about 4.5 points at two hours, with no significant difference between groups. About 1 out of 4 patients in each group required rescue pain medication, again with no difference. Nausea and vomiting were more common in patients receiving an opioid. Thus, a good choice is acetaminophen, 1,000 mg, plus ibuprofen, 400 mg, or even acetaminophen alone, without an opioid. 15
A large systematic review asked the question: Which nondrug therapies are effective for chronic musculoskeletal pain? 14 For chronic low back pain, exercise, massage, yoga, cognitive behavior therapy, mindfulness-based stress reduction, acupuncture, spinal manipulation, low-level laser therapy, and rehabilitation all reduced pain and/or improved function. There was evidence for the use of exercise, massage, low-level laser therapy, acupuncture, and Pilates in the treatment of chronic neck pain. Only exercise and cognitive behavior therapy were helpful for knee osteoarthritis. There is evidence only for the use of exercise and manual therapies for the treatment of hip osteoarthritis. Patients with fibromyalgia benefited from cognitive behavior therapy, myofascial release massage, tai chi, qi gong, acupuncture, rehabilitation, and exercise.
Gastrointestinal
The next set of POEMs addresses colorectal cancer screening, constipation treatment, and vague abdominal symptoms ( Table 3 ) . 16 – 18 Most countries screen for colorectal cancer using fecal immunochemical testing (FIT) as the initial method. Canada includes flexible sigmoidoscopy as an option, and the United States most commonly uses colonoscopy. The first POEM on gastrointestinal conditions is a Norwegian RCT that invited previously unscreened adults 50 to 74 years of age to undergo flexible sigmoidoscopy (52% had the procedure) or FIT every two years (68% had at least one test). 16 Although flexible sigmoidoscopy initially identified more cancers and advanced adenomas, FIT surpassed it over time, with a cancer detection rate of 0.49% after three rounds of FIT testing vs. 0.27% with flexible sigmoidoscopy. This is a very important point—screening programs must be compared over time, not just after a single round, using different tests. RCTs comparing FIT with colonoscopy over time are underway.
In a systematic review of over-the-counter treatments for chronic constipation, polyethylene glycol (Miralax) and senna were the most effective initial options. 17 Fiber supplements, other stimulant laxatives, magnesium-based products, and fruit-based products were also effective.
The final POEM evaluated the predictive value of common abdominal symptoms for cancer or inflammatory bowel disease. 18 Combinations of symptoms, such as change in bowel habits with rectal bleeding, were more predictive but varied by age and sex. Dysphagia or changes in bowel habits in men and rectal bleeding in women should prompt referral for further workup to exclude cancer or inflammatory bowel disease. Dyspepsia was largely unhelpful, except in patients older than 60 years. The severity and duration of gastrointestinal symptoms and whether they appear to be progressive were not part of this study but are important additional factors.
Cardiovascular Disease
Four POEMs about cardiovascular disease made the top 20 list ( Table 4 ) . 19 – 22 The first two addressed prevention. One was a large pragmatic trial that randomized 15,076 patients with established arteriosclerotic cardiovascular disease to 81 mg or 325 mg of aspirin daily and evaluated the likelihood of death, nonfatal myocardial infarction, or nonfatal stroke after a median of two years. 19 There was no difference between groups for these outcomes (7.3% for 81 mg and 7.5% for 325 mg) and no difference in hospitalization for major bleeding. The trial was a bit messy, with 7% in the 81-mg group switching to 325 mg and 42% in the 325-mg group switching to the lower dose. It is not clear why so many switched to the lower dose, but, for whatever reason, there is no advantage with the higher dose.
U.S. guidelines for cardiovascular prevention all begin with an assessment of cardiovascular risk using the Pooled Cohort Equations. The second cardiovascular POEM warns us that this score significantly overestimates risk. The Canadian researchers identified more than 80,000 people 40 to 79 years of age and estimated their risk using the Framingham Risk Score and the Pooled Cohort Equations. 20 Cardiovascular risk estimates from both tools were about twice as high as the real-world risk. The overestimates occurred in all groups regardless of age and sex but tended to be larger in younger patients. This is important for shared decision-making. For example, an estimated risk of 10% based on the Pooled Cohort Equations might lead to prescribing a statin, but the true cardiovascular risk may be significantly lower.
The U.S. Preventive Services Task Force draft guidelines recommend prescribing a statin for adults 40 to 75 years of age with at least one cardiovascular risk factor (dyslipidemia, diabetes, hypertension, or smoking) and an estimated 10-year cardiovascular risk of 10% or greater. Statins should be selectively offered to those with a risk factor and a risk between 7.5% and 10% because the benefits are smaller than those at higher risk. 23
Another calibration issue was addressed by the third POEM. The researchers compared the blood pressure measurements used by researchers in SPRINT (Systolic Blood Pressure Intervention Trial) with those recorded by the patients' regular primary care physicians. 21 The physician-recorded systolic blood pressure measurements were about 5 to 7 mm Hg higher; therefore, the SPRINT recommendations to lower systolic blood pressure to less than 120 mm Hg need to be interpreted accordingly—in the real world, achieving a level of 130 mm Hg is probably similar to 120 mm Hg in the trial setting.
The next POEM made our day, as egg lovers. This systematic review included 23 observational studies with nearly 1.4 million patients. 22 Eating more eggs was not shown to increase the risk of cardiovascular events. In fact, compared with eating one or no eggs per day, those eating more than one egg per day had a decreased risk of coronary disease (hazard ratio = 0.89; 95% CI, 0.86 to 0.93).
Miscellaneous
Four top POEMs do not fall easily into a single category ( Table 5 ) . 24 – 27 A systematic review addressed treatment of chronic pain caused by diabetic neuropathy or postherpetic neuralgia. 24 It included only studies reporting an outcome of clinically meaningful response, defined as a 30% improvement on a pain or function score. Moderate-quality evidence supported the use of the anticonvulsants gabapentin (Neurontin) and pregabalin (Lyrica) and the serotonin-norepinephrine reuptake inhibitors duloxetine and venlafaxine, and low-quality evidence supported the use of rubefacients (usually salicylates). The NNT was 7 or 8 for all the identified therapies. Opioid studies were of low quality and also showed more harms (number needed to harm = 12). Only a few trials with low-certainty evidence studied acupuncture and tricyclic antidepressants.
A systematic review identified RCTs that compared treatment of moderate to severe depression using the minimum licensed dose of a selective serotonin reuptake inhibitor, venlafaxine, or mirtazapine (Remeron) with a dosing regimen that allowed titration to higher doses. 25 There was no improvement in the balance of effectiveness and harms between taking the minimum dose and titrating to higher doses, although patients taking venlafaxine may respond to a higher dose if they show no response to the minimum dose.
The next POEM identified 436 children with pharyngitis, rhinosinusitis, acute bronchitis, or acute otitis media whose treating physician had reasonable doubts about the need for an antibiotic. 26 Patients were randomized to no antibiotics; an immediate antibiotic; or an antibiotic prescription to be filled only if the child had fever, felt much worse after 24 hours, or was not improving after a longer period (varied by type of infection). Only 25% of children in the delayed antibiotic group and 12% in the no antibiotic group ultimately filled a prescription, and there was no difference between these groups and the immediate antibiotic group in the duration of symptoms (eight days) or complications. Gastrointestinal symptoms and cost were higher in those receiving an antibiotic.
Finally, clinicians have long recommended that people taking iron supplements also take vitamin C because it theoretically improves absorption. A study tested the theory by randomizing 440 adults with iron deficiency anemia to ferrous succinate, 100 mg, plus vitamin C, 200 mg, or to ferrous succinate alone, each given every eight hours. There was no difference in hemoglobin or serum ferritin levels at three months. 27
Practice Guidelines
POEMs sometimes summarize high-impact clinical practice guidelines. Key messages from the three highest-rated guidelines, which address antibiotics for common infections, non–low back musculoskeletal injuries, and tobacco screening and cessation, are summarized in Table 6 . 28 – 30
Editor's Note: This article was cowritten by Dr. Mark Ebell, deputy editor for evidence-based medicine for AFP and cofounder and editor-in-chief of Essential Evidence Plus, published by Wiley-Blackwell, Inc. Because of Dr. Ebell's dual roles and ties to Essential Evidence Plus, the concept for this article was independently reviewed and approved by a group of AFP 's medical editors. In addition, the article underwent peer review and editing by four of AFP 's medical editors. Dr. Ebell was not involved in the editorial decision-making process.—Sumi Sexton, MD, Editor-in-Chief
The authors thank Wiley-Blackwell, Inc., for giving permission to excerpt the POEMs; Drs. Allen Shaughnessy, Henry Barry, David Slawson, Nita Kulkarni, and Linda Speer for selecting and writing the original POEMs; the academic family medicine fellows and faculty of the University of Missouri–Columbia for their work as peer reviewers; Canadian Medical Association Joule for supporting the POEMs CME program in Canada; Pierre Pluye, PhD, for codeveloping the Information Assessment Method; and Maria Vlasak for her assistance with copyediting the POEMs.
Shaughnessy AF, Slawson DC, Bennett JH. Becoming an information master: a guidebook to the medical information jungle. J Fam Pract. 1994;39(5):489-499.
Ebell MH, Barry HC, Slawson DC, et al. Finding POEMs in the medical literature. J Fam Pract. 1999;48(5):350-355.
Grad RM, Pluye P, Mercer J, et al. Impact of research-based synopses delivered as daily e-mail: a prospective observational study. J Am Med Inform Assoc. 2008;15(2):240-245.
Montgomery J, Ryan M, Engler R, et al. Myocarditis following immunization with mRNA COVID-19 vaccines in members of the US military. JAMA Cardiol. 2021;6(10):1202-1206.
Rooney MR, Rawlings AM, Pankow JS, et al. Risk of progression to diabetes among older adults with prediabetes [published correction appears in JAMA Intern Med . 2021;181(4):570]. JAMA Intern Med. 2021;181(4):511-519.
Ling S, Zaccardi F, Lawson C, et al. Glucose control, sulfonylureas, and insulin treatment in elderly people with type 2 diabetes and risk of severe hypoglycemia and death: an observational study. Diabetes Care. 2021;44(4):915-924.
Palmer SC, Tendal B, Mustafa RA, et al. Sodium-glucose cotransporter protein-2 (SGLT-2) inhibitors and glucagon-like peptide-1 (GLP-1) receptor agonists for type 2 diabetes: systematic review and network meta-analysis of randomised controlled trials [published correction appears in BMJ . 2022;376:o109]. BMJ. 2021;372:m4573.
Salah HM, Al'Aref SJ, Khan MS, et al. Effect of sodium-glucose cotransporter 2 inhibitors on cardiovascular and kidney outcomes. Systematic review and meta-analysis of randomized placebo-controlled trials. Am Heart J. 2021;232:10-22.
U.S. Preventive Services Task Force. Final recommendation statement. Prediabetes and type 2 diabetes: screening. August 24, 2021. Accessed March 15, 2022. https://www.uspreventiveservicestaskforce.org/uspstf/recommendation/screening-for-prediabetes-and-type-2-diabetes
Kolber MR, Ton J, Thomas B, et al. PEER systematic review of randomized controlled trials: management of chronic low back pain in primary care. Can Fam Physician. 2021;67(1):e20-e30.
Cashin AG, Folly T, Bagg MK, et al. Efficacy, acceptability, and safety of muscle relaxants for adults with non-specific low back pain: systematic review and meta-analysis. BMJ. 2021;374:n1446.
Rajasekaran S, Dilip Chand Raja S, Pushpa BT, et al. The catastrophization effects of an MRI report on the patient and surgeon and the benefits of 'clinical reporting': results from an RCT and blinded trials. Eur Spine J. 2021;30(7):2069-2081.
Bijur PE, Friedman BW, Irizarry E, et al. A randomized trial comparing the efficacy of five oral analgesics for treatment of acute musculoskeletal extremity pain in the emergency department. Ann Emerg Med. 2021;77(3):345-356.
Skelly AC, Chou R, Dettori JR, et al. Noninvasive nonpharmacological treatment for chronic pain: a systematic review update. Comparative Effectiveness Review no. 227. Agency for Healthcare Research and Quality; 2020. Accessed May 13, 2022. https://www.ncbi.nlm.nih.gov/books/NBK556229/
Gong J, Colligan M, Kirkpatrick C, et al. Oral paracetamol versus combination oral analgesics for acute musculoskeletal injuries. Ann Emerg Med. 2019;74(4):521-529.
Randel KR, Schult AL, Botteri E, et al. Colorectal cancer screening with repeated fecal immunochemical test versus sigmoidoscopy: baseline results from a randomized trial. Gastroenterology. 2021;160(4):1085-1096.e5.
Rao SSC, Brenner DM. Efficacy and safety of over-the-counter therapies for chronic constipation: an updated systematic review. Am J Gastroenterol. 2021;116(6):1156-1181.
Herbert A, Rafiq M, Pham TM, et al. Predictive values for different cancers and inflammatory bowel disease of 6 common abdominal symptoms among more than 1.9 million primary care patients in the UK: a cohort study. PLoS Med. 2021;18(8):e1003708.
Jones WS, Mulder H, Wruck LM, et al.; ADAPTABLE Team. Comparative effectiveness of aspirin dosing in cardiovascular disease. N Engl J Med. 2021;384(21):1981-1990.
Ko DT, Sivaswamy A, Sud M, et al. Calibration and discrimination of the Framingham Risk Score and the Pooled Cohort Equations. CMAJ. 2020;192(17):E442-E449.
Drawz PE, Agarwal A, Dwyer JP, et al. Concordance between blood pressure in the systolic blood pressure intervention trial and in routine clinical practice. JAMA Intern Med. 2020;180(12):1655-1663.
Krittanawong C, Narasimhan B, Wang Z, et al. Association between egg consumption and risk of cardiovascular outcomes: a systematic review and meta-analysis. Am J Med. 2021;134(1):76-83.e2.
U.S. Preventive Services Task Force. Draft recommendation statement. Statin use for the primary prevention of cardiovascular disease in adults: preventive medication. February 22, 2022. Accessed March 10, 2022. https://www.uspreventiveservicestaskforce.org/uspstf/draft-recommendation/statin-use-primary-prevention-cardiovascular-disease-adults
Falk J, Thomas B, Kirkwood J, et al. PEER systematic review of randomized controlled trials: management of chronic neuropathic pain in primary care. Can Fam Physician. 2021;67(5):e130-e140.
Furukawa TA, Salanti G, Cowen PJ, et al. No benefit from flexible titration above minimum licensed dose in prescribing antidepressants for major depression: systematic review. Acta Psychiatr Scand. 2020;141(5):401-409.
Mas-Dalmau G, Villanueva López C, Gorrotxategi PG, et al.; DAP Pediatrics Group. Delayed antibiotic prescription for children with respiratory infections: a randomized trial. Pediatrics. 2021;147(3):e20201323.
Li N, Zhao G, Wu W, et al. The efficacy and safety of vitamin C for iron supplementation in adult patients with iron deficiency anemia: A randomized clinical trial. JAMA Netw Open. 2020;3(11):e2023644.
Lee RA, Centor RM, Humphrey LL, et al. Appropriate use of short-course antibiotics in common infections: best practice advice from the American College of Physicians. Ann Intern Med. 2021;174(6):822-827.
Qaseem A, McLean RM, O'Gurek D, et al. Nonpharmacologic and pharmacologic management of acute pain from non–low back, musculoskeletal injuries in adults: a clinical guideline from the American College of Physicians and American Academy of Family Physicians. Ann Intern Med. 2020;173(9):739-748.
Krist AH, Davidson KW, Mangione CM, et al. Interventions for tobacco smoking cessation in adults, including pregnant persons. US Preventive Services Task Force recommendation statement. JAMA. 2021;325(3):265-279.
Continue Reading
More in AFP
More in pubmed.
Copyright © 2022 by the American Academy of Family Physicians.
This content is owned by the AAFP. A person viewing it online may make one printout of the material and may use that printout only for his or her personal, non-commercial reference. This material may not otherwise be downloaded, copied, printed, stored, transmitted or reproduced in any medium, whether now known or later invented, except as authorized in writing by the AAFP.  See permissions  for copyright questions and/or permission requests.
Copyright © 2023 American Academy of Family Physicians. All Rights Reserved.
Thank you for visiting nature.com. You are using a browser version with limited support for CSS. To obtain the best experience, we recommend you use a more up to date browser (or turn off compatibility mode in Internet Explorer). In the meantime, to ensure continued support, we are displaying the site without styles and JavaScript.
View all journals
Explore content
About the journal
Publish with us
Sign up for alerts
Articles in 2021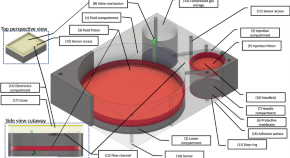 Hypoxia driven opioid targeted automated device for overdose rescue
Mohammad S. Imtiaz
Charles V. Bandoian
Thomas J. Santoro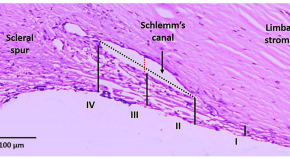 Reduction in trabecular meshwork stem cell content in donor eyes with primary open angle glaucoma
Yogapriya Sundaresan
Lakshmi Priya Manivannan
Gowri Priya Chidambaranathan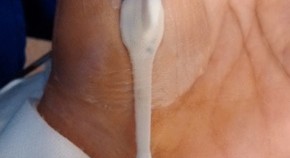 Bedside determination of microcirculatory oxygen delivery and uptake: a prospective observational clinical study for proof of principle
Julia Leiblein
Manfred Thiel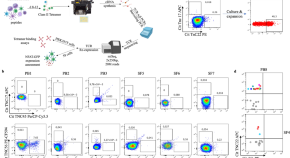 Biased TCR gene usage in citrullinated Tenascin C specific T-cells in rheumatoid arthritis
Ravi K. Sharma
Sanjay V. Boddul
Vivianne Malmström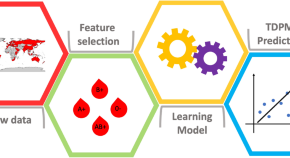 Country-level factors dynamics and ABO/Rh blood groups contribution to COVID-19 mortality
Alfonso Monaco
Ester Pantaleo
Roberto Bellotti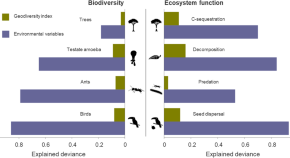 Biodiversity and ecosystem functions depend on environmental conditions and resources rather than the geodiversity of a tropical biodiversity hotspot
Christine I. B. Wallis
Yvonne C. Tiede
Jörg Bendix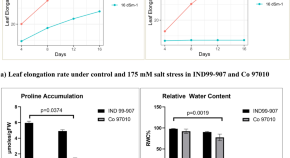 Comparative de novo transcriptome analysis identifies salinity stress responsive genes and metabolic pathways in sugarcane and its wild relative Erianthus arundinaceus [Retzius] Jeswiet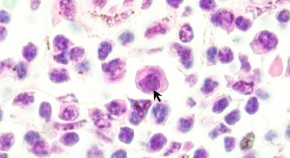 Highly divergent herpesviruses in threatened river dolphins from Brazil
Helena Exposto Novoselecki
José Luiz Catão-Dias
Carlos Sacristán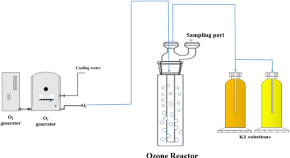 Performance evaluation of ozonation for removal of antibiotic-resistant Escherichia coli and Pseudomonas aeruginosa and genes from hospital wastewater
Farzaneh Baghal Asghari
Mohammad Hadi Dehghani
Akbar Rajabi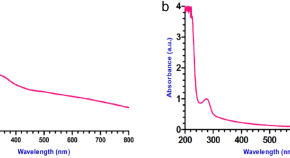 Utilization of Carica papaya latex on coating of SPIONs for dye removal and drug delivery
Antony V. Samrot
S. Saigeetha
S. Suresh Kumar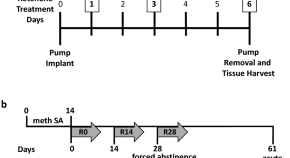 Mitochondrial function influences expression of methamphetamine-induced behavioral sensitization
I. Daphne Calma
Amanda L. Persons
T. Celeste Napier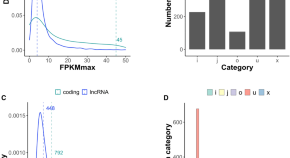 Genome-wide analysis uncovers tomato leaf lncRNAs transcriptionally active upon Pseudomonas syringae pv. tomato challenge
Hernan G. Rosli
Emilia Sirvent
Marina A. Pombo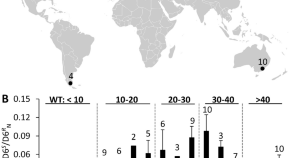 Global CO 2 fertilization of Sphagnum peat mosses via suppression of photorespiration during the twentieth century
Henrik Serk
Mats B. Nilsson
Jürgen Schleucher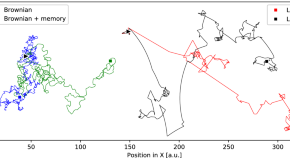 Intrinsic and environmental factors modulating autonomous robotic search under high uncertainty
Carlos Garcia-Saura
Eduardo Serrano
Pablo Varona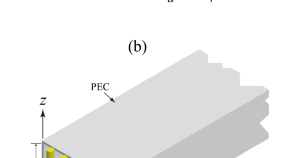 Electrostatic theory of rectangular waveguides filled with anisotropic media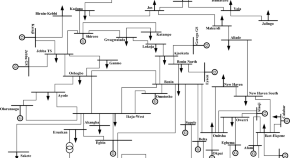 Application of large-scale grid-connected solar photovoltaic system for voltage stability improvement of weak national grids
Bukola Babatunde Adetokun
Joseph Olorunfemi Ojo
Christopher Maina Muriithi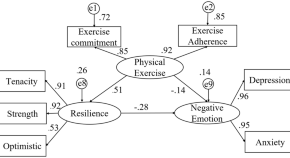 The mediating role of resilience in the effects of physical exercise on college students' negative emotions during the COVID-19 epidemic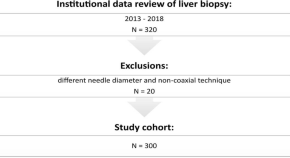 Bleeding management in computed tomography-guided liver biopsies by biopsy tract plugging with gelatin sponge slurry
Nikolaus A. Handke
Dennis C. Koch
Kai Wilhelm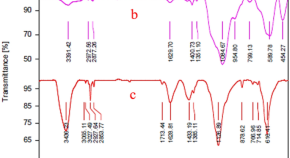 XPS and structural studies of Fe 3 O 4 -PTMS-NAS@Cu as a novel magnetic natural asphalt base network and recoverable nanocatalyst for the synthesis of biaryl compounds
Homa Kohzadi
Mohammad Soleiman-Beigi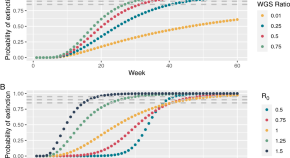 Mathematical modelling of SARS-CoV-2 variant outbreaks reveals their probability of extinction
Henrik Schiøler
Torben Knudsen
Martin Bøgsted
Quick links
Explore articles by subject
Guide to authors
Editorial policies

Our most popular papers of 2021
Which Reading research got the most attention across the globe in 2021? We've dug into the Altmetric data to bring you the past year's three most talked about Reading-authored publications for each research theme.  
Agriculture, Food and Health theme:
  Revealing the bugs lurking in university campus sinks*  
Hand-washing shapes the communities of bacteria that live and grow in our plumbing, according to a Reading study of communal sinks across the University of Reading campus.  
The study team took and analysed samples from 123 sinks around non-clinical settings at the University of Reading – such as toilets and bathrooms in teaching, research and social spaces – in the largest study of sink bacteria ever done outside a hospital.   
The research, published in Environmental DNA , showed that the type of plumbing system  significantly affected which bacterial family was more abundant. Below-sink strainers were found to be dominated by the Moraxellaceae  family of bacteria, while sinks with a P-trap style of drainage, had higher amounts of  Burkholderiaceae . Both species are mostly harmless to human health, and come from the skin of our hands rather than our guts, highlighting that hand-washing significantly shapes the communities of bugs that lurk beneath the plug hole.  
The lead author of the study, PhD student Zoe Withey, explained: "We need to be very aware that what we are putting down our sinks is affecting the bacterial community underneath. These areas may not be reached during routine cleaning, and this could lead to communities containing hardier, resistant microbes."  
The study was co-authored by Dr Hyun Soon Gweon, Lecturer in Bioinformatics for Genomics.  
Read our news story on the paper  
Milk drinkers are heavier but have a lower heart attack risk 
The research, led by Reading's Vimal Karani, Professor of Nutrigenetics and Nutrigenomics, looked at three large population studies (up to 1.9 million people in total) to pick out those people with a variation in the gene coding for lactase, the enzyme in our guts that digests milk sugars. This enabled them to account for inconsistencies in sampling size, ethnicity and other factors that might skew the overall picture of the effect of milk on cardiovascular diseases.  
The research suggests that reducing the intake of milk might not be necessary for preventing cardiovascular diseases. It remains unclear what contributes to the lower cholesterol levels seen in milk drinkers – whether it is the fat content in dairy products or some other an unknown 'milk factor', Professor Karani explains.  
Read our news story on the research  
Stories of solitude: what time alone offers 
The research, published in  Frontiers in Psychology , involved over 2,000 teenagers, adults and older adults in the summer of 2020, which coincided with the end of the UK's national lockdown. They were asked to describe their experiences of solitude during the pandemic. Findings showed that time spent alone led to positive effects on well-being across all ages.   
T eenagers had little interest in the sense of autonomy that time spent alone can give us, but they were interested in the opportunity for self-growth, while adults (aged 25 – 51) enjoyed learning new skills and feeling more effective and competent. In contrast, older adults (aged 59 to 85) were much less interested in self-growth but enjoyed the having the space to feel self-reliant and connect with themselves, free from the pressure of others.  
Environment theme:
First picture of a 'space hurricane' above Earth  
The first ever 3D image of a 'space hurricane' – a 1,000km-wide swirling mass of plasma hovering hundreds of kilometres above the North Pole, and raining electrons instead of water – was published in March 2021 by University of Reading and Shangdong University scientists. The image was created based on satellite observations from summer 2014 which were only discovered during later analyses. The work proves the existence of such phenomena and sheds new light on the relationship between planets and space.  
Reading space scientist and one of the paper's authors, Professor Mike Lockwood, said: "Plasma and magnetic fields in the atmosphere of planets exist throughout the universe, so the findings suggest space hurricanes should be a widespread phenomena."  
The team of scientists from China, the USA, Norway and the UK used observations made by four Defense Meteorological Satellite Program satellites and 3D magnetosphere modelling to produce the image. The analysis involved checking data from the satellites, radars and other sources for consistency, and to build up a full picture of what had happened and ensure that the mechanisms involved were understood.  Their findings, our most popular Environment theme paper of the year, were  published in  Nature Communications .  
Read our press release on the research  
Lancet Countdown: 'Code red' for a healthy future  
Once again appearing in our top publications list was the annual report of  The Lancet Countdown: Tracking Progress on Health and Climate Change.  
This year entitled 'Code red for a healthy future', the report shows that the human health impacts of climate change are getting worse, exposing people in all corners of the world to greater risks.  For example, 72% of countries saw an increase in people exposed to wildfires; environmental conditions for transmission of diseases like dengue, malaria and cholera is increasing around the world; and in 2020, up to 19% of the global land surface was affected by extreme drought in any given month – putting people in danger of food and water insecurity.   
Key trends seen in previous Lancet Countdown Reports are not improving, the report warns, widening gaps in social and health status between rich and poor. But a better future is still possible, it concludes: 'The COVID-19 pandemic has shown how countries must cooperate in the face of global crises and the recovery gives us an unprecedented opportunity to invest in solutions – but that will only be possible if the world acts together to leave no person behind.'  
The research involved Reading's Professor Nigel Arnell  and Dr Claudia Di Napoli  alongside leading doctors, academics and policy professionals from over 35 organisations worldwide.  
Risk of stagnant lakes from rising temperatures  
Scientists have seen a long-term decline in dissolved oxygen levels in coastal and ocean waters thanks to climate change and human activities – but until recently, little was known about what was happening in lakes.  
In a study published in Nature in June 2021 , our third most popular Environment theme paper of the year, researchers studied data from 393 lakes worldwide from between 1941 and 2017. They found their temperatures rose by 0.39°C every decade, while dissolved oxygen fell by 5% at the surface and 19% in the depths, where important fish like trout and salmon thrive. One reason for this is because warmer conditions encourage the growth of algal blooms, which block sunlight from reaching the depths, reducing the plant photosynthesis that provides the water with vital oxygen.   
Largely due to warming air temperatures, 68% of the lakes in the study had lost this important deep-water niche to rising temperatures and falling oxygen levels, threatening the so-called 'ecosystem services' provided by lakes upon which we all depend.    
Dr Iestyn Woolway, University of Reading Research Fellow in Climate Science, was one of the study's authors.  
Prosperity and resilience theme 
Healthy lifestyles make us happier  
The researchers analysed data from a long-term study that captures information about the income, attitudes, lifestyle and health of 40,000 UK households over many years. The study found that eating fruit and vegetables and doing sports increased people's life satisfaction and not the other way around.   
Findings showed that people's ability to delay gratification and apply self-control plays a big role in influencing lifestyle decisions, which in turn has a positive impact on wellbeing. The results held true regardless of household income, region, gender, education and age groups, although women were found to be more likely to eat more fruit and vegetables, while men appeared to exercise more.    
The first author on the study was the University of Kent's Dr Adelina Gschwandtner.  
Legal protection for refugees  
Professor Zeigler's 'International humanitarian law and refugee protection' chapter considers how international refugee and humanitarian laws relate to one another, and seeks to show that when people are displaced from their home countries and in need of protection there are difficult and inevitable interactions between the two. It looks at the scope and thresholds for application of international humanitarian law in the refugee context, and protection gaps that arise from the way in which conflicts and people are classified under international humanitarian and refugee laws.
The Oxford Handbook on Refugee Law provides up to date and comprehensive analysis of the field with a wide global scope, examines a wide range of legal instruments relevant to refugee protection and critiques the status quo and sets the agenda for future academic research.
Colin Yeo, an Immigration and asylum barrister and founder of the Free Movement immigration law website describes the handbook as: "as a state of the art review of international refugee law and scholarship by some of the most prominent and well respected writers and thinkers in the field."
Referee decisions swayed by football crowds, lockdown study suggests  
The study looked at 1,498 professional football matches played without fans across 17 countries and 23 leagues during the 2019/20 league seasons. The researchers discovered a large and statistically significant effects on the number of yellow cards issued by referees. Without a crowd, fewer cards were awarded to the away teams, reducing the home advantage. The absence of a home crowd had no effect on the final match scoreline, but the study's findings,  published in  Economics Letters  have implications for how social pressure and crowds can change the neutrality of decisions.   
The findings are important for economics, not just for sports fans, claim Reade and Singleton, because there is little experimental evidence on how crowds can influence outcomes in a way that unfairly benefits some competitors. The research suggests that the finals of key competitions, whether sports matches or political debates – should be held at neutral locations with equal allocations of seats for supporters of both sides.   
Heritage and creativity theme:
Climate change may have caused Amazon indigenous population crash before Europeans arrived  
Climate change impacts felt in the Amazon rainforest before the arrival of European settlers in 1492 may have meant populations of indigenous people were already in decline before the 'Great Dying', according to research involving Reading scientists.  
Scientists studying fossil pollen and charcoal data from across the Amazon said that it appears to show that human management of the rainforest may have peaked around 1200 AD, before some sites were abandoned, allowing trees to grow back in these areas.  
The research, co-authored by Reading tropical palaeoecology researcher Frank Mayle and  published in the journal  Science , challenges our assumptions that the largest population crash in the Americas  – known as the Great Dying – began when European settlers carried new diseases to the continent.  
Professor Mayle says: "Our analysis raises the possibility that climate change caused the decline of some Amazonian societies several centuries before the Europeans arrived, especially the more complex societies which may have been too rigid to adapt .  
"Although the introduction of European diseases, such as small pox, is still likely to have been the reason for the major population decline subsequently seen in the Americas, the research is a warning of the threat climate change poses to society."  
The research was led by Professor Mark Bush at Florida Tech, and included a team of international collaborators.  
Surgery and selfhood in Early Modern England  
Dr Alanna Skuse's monograph 'Surgery and Selfhood in Early Modern England: Altered Bodies and Contexts of Identity' draws on historical medical and literary texts from treatises to travel writing and gives fresh insights and interpretations of historical material. It includes the first look at so-called 'phantom limb syndrome' in this historic period (1550 – 1750) and the first analysis of early mastectomy survivors. Her book explores the profound effects on the lives and philosophies of people who had such life-changing surgeries, including questions about how a person's body integrity was thought to relate to their identity, soul and morality.  
The book was the result of Dr Skuse's Wellcome Trust-funded postdoctoral fellowship between 2016-2019.  
Read our blog post about the book  
Muslim food culture secretly  persisted in  16 th  century  Catholic Spain  
Archaeological evidence of Muslim food practices continuing in secret for decades after the Spanish Catholic conquest of Granada in 1492, has been uncovered by a team including Reading's Professor Aleks Pluskowski.  
In the conquest's aftermath, native Andalusians, who were Muslims, were permitted to continue practising their religion, but this was then outlawed a decade later. Recent archaeological excavations of items discarded in a 16 th  century well in Cartuja in Granada, however, have uncovered evidence that the 'Moriscos' or 'little moors' continued the Andalusian practice of eating from communal bowls called ataifores, in secret for decades after the conquest.   
Besides discovery of the communal eating bowls, bones from professionally butchered, meat-rich cuts of mutton (as opposed to home reared animals) and the absence of any pig bones excavated from the site point to it being a Morisco household. 
This is the first such archaeological example from a Morisco household, and demonstrates how some Andalusi families clung to their traditional dining culture as their world was transformed. 
Read our blog post on the research  
The  Altmetric Attention Score (shown in the badges above) is a weighted count of all of the online attention Altmetric have found for an individual research output. This includes mentions in public policy documents and references in Wikipedia, the mainstream news, social networks, blogs and more. For this blog we've featured the top three highest-scoring publications with a Reading-affiliated author within each of our four research themes, all of which were published between  January and December 2021.  
* This year's most popular publication by a Reading author in the Agriculture, Food and Health theme, with an Altmetric score of 3732, was the 2020 report of the Lancet Countdown on health and climate change. As we featured this in the number one spot last year and the 2021 version of the report also appears here, we omitted this from the blog post.
University of Reading cookie policy
We use cookies on reading.ac.uk to improve your experience. You can find out more about our cookie policy . By continuing to use our site you accept these terms, and are happy for us to use cookies to improve your browsing experience.
U.S. Department of Health & Human Services

Virtual Tour
Staff Directory
En Español
You are here
Nih research matters.
December 22, 2021
2021 Research Highlights — Promising Medical Findings
Results with potential for enhancing human health.
With NIH support, scientists across the United States and around the world conduct wide-ranging research to discover ways to enhance health, lengthen life, and reduce illness and disability. Groundbreaking NIH-funded research often receives top scientific honors. In 2021, these honors included Nobel Prizes to five NIH-supported scientists . Here's just a small sample of the NIH-supported research accomplishments in 2021.
Printer-friendly version of full 2021 NIH Research Highlights
20210615-covid.jpg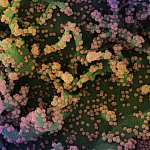 Advancing COVID-19 treatment and prevention
Amid the sustained pandemic, researchers continued to develop new drugs and vaccines for COVID-19. They found oral drugs that could  inhibit virus replication in hamsters and shut down a key enzyme that the virus needs to replicate. Both drugs are currently in clinical trials. Another drug effectively treated both SARS-CoV-2 and RSV, another serious respiratory virus, in animals. Other researchers used an airway-on-a-chip to screen approved drugs for use against COVID-19. These studies identified oral drugs that could be administered outside of clinical settings. Such drugs could become powerful tools for fighting the ongoing pandemic. Also in development are an intranasal vaccine , which could help prevent virus transmission, and vaccines that can protect against a range of coronaviruses .
202211214-alz.jpg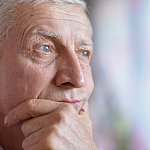 Developments in Alzheimer's disease research
One of the hallmarks of Alzheimer's is an abnormal buildup of amyloid-beta protein. A study in mice suggests that antibody therapies targeting amyloid-beta protein could be more effective after enhancing the brain's waste drainage system . In another study, irisin, an exercise-induced hormone, was found to improve cognitive performance in mice . New approaches also found two approved drugs (described below) with promise for treating AD. These findings point to potential strategies for treating Alzheimer's. Meanwhile, researchers found that people who slept six hours or less per night in their 50s and 60s were more likely to develop dementia later in life, suggesting that inadequate sleep duration could increase dementia risk.
20211109-retinal.jpg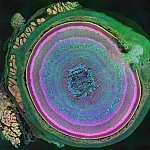 New uses for old drugs
Developing new drugs can be costly, and the odds of success can be slim. So, some researchers have turned to repurposing drugs that are already approved for other conditions. Scientists found that two FDA-approved drugs were associated with lower rates of Alzheimer's disease. One is used for high blood pressure and swelling. The other is FDA-approved to treat erectile dysfunction and pulmonary hypertension. Meanwhile, the antidepressant fluoxetine was associated with reduced risk of age-related macular degeneration. Clinical trials will be needed to confirm these drugs' effects.
20210713-heart.jpg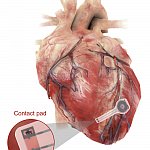 Making a wireless, biodegradable pacemaker
Pacemakers are a vital part of medical care for many people with heart rhythm disorders. Temporary pacemakers currently use wires connected to a power source outside the body. Researchers developed a temporary pacemaker that is powered wirelessly. It also breaks down harmlessly in the body after use. Studies showed that the device can generate enough power to pace a human heart without causing damage or inflammation.
20210330-crohns.jpg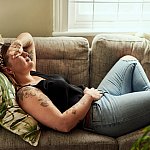 Fungi may impair wound healing in Crohn's disease
Inflammatory bowel disease develops when immune cells in the gut overreact to a perceived threat to the body. It's thought that the microbiome plays a role in this process. Researchers found that a fungus called  Debaryomyces hansenii  impaired gut wound healing in mice and was also found in damaged gut tissue in people with Crohn's disease, a type of inflammatory bowel disease. Blocking this microbe might encourage tissue repair in Crohn's disease.
20210406-flu.jpg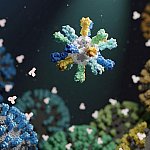 Nanoparticle-based flu vaccine
Influenza, or flu, kills an estimated 290,000-650,000 people each year worldwide. The flu virus changes, or mutates, quickly. A single vaccine that conferred protection against a wide variety of strains would provide a major boost to global health. Researchers developed a nanoparticle-based vaccine that protected against a broad range of flu virus strains in animals. The vaccine may prevent flu more effectively than current seasonal vaccines. Researchers are planning a Phase 1 clinical trial to test the vaccine in people.
20211002-lyme.jpg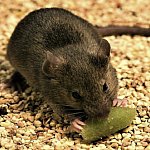 A targeted antibiotic for treating Lyme disease
Lyme disease cases are becoming more frequent and widespread. Current treatment entails the use of broad-spectrum antibiotics. But these drugs can damage the patient's gut microbiome and select for resistance in non-target bacteria. Researchers found that a neglected antibiotic called hygromycin A selectively kills the bacteria that cause Lyme disease. The antibiotic was able to treat Lyme disease in mice without disrupting the microbiome and could make an attractive therapeutic candidate.
20211102-back.jpg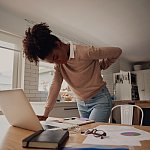 Retraining the brain to treat chronic pain
More than 25 million people in the U.S. live with chronic pain. After a treatment called pain reprocessing therapy, two-thirds of people with mild or moderate chronic back pain for which no physical cause could be found were mostly or completely pain-free. The findings suggest that people can learn to reduce the brain activity causing some types of chronic pain that occur in the absence of injury or persist after healing.
2021 Research Highlights — Basic Research Insights >>
Connect with Us
More Social Media from NIH
University of South Florida
Quick links.
Written by Anne DeLotto Baier · December 17, 2021 @ 12:52 pm · Filed under College of Pharmacy , Heart Institute , Hot News , Infectious Disease , MIcrobiome Initiative , Morsani College of Medicine , Neurosciences & Brain Repair , Research , School of Biomedical Sciences
USF Health researchers forged ahead with new discoveries and innovations over the last year.
As members of the region's only academic medical center, our scientists and physicians continued their tireless efforts to contribute to knowledge about the COVID-19 virus and participated in key clinical trials testing vaccines, monoclonal antibodies and other therapeutics.  They also accelerated their work to build upon National Institutes of Health-supported translational research programs in diabetes, cardiovascular sciences, neurosciences, infectious diseases, and maternal and fetal medicine.
Check out our countdown to the Top 10 Most Read Research Stories of 2021. The ranking is based on the number of page views for USF Health research news stories amplified via Facebook and Twitter.
To view full stories, click on the headlines.
10. New USF Microbiomes Institute created to advance human and environmental health
9. Timely treatment with monoclonal antibodies can reduce hospitalizations, pandemic's stress on health care systems
8. Tampa General Hospital, USF Health among first in nation to enroll patients in study of minimally invasive treatment for subdural brain bleeds
7. USF Health joins national study testing how well COVID-19 vaccine prevents spread of SARS-CoV-2 in young adults
6. Antiparasitic drug shows promise as an early treatment for mild-to-moderate COVID-19
5. USF awarded four-year, $69.9 million NIH grant to continue type 1 diabetes research
4. NIH study of allergic reactions to Moderna, Pfizer COVID-19 vaccines begins at USF Health
3. Natural compound in basil may protect against Alzheimer's disease pathology
2. USF awarded five-year, $44.4 million NIH grant to test whether computerized brain training can reduce dementia risk in older adults
And the no. 1 most read research story of 2021 was ….
1. Michael Teng Q&A: Science behind the mRNA coronavirus vaccines
Search USF Health News
Can't find a news post, usf health communications.
Media relations, internal/marketing communications, social media, community outreach and more.
USF Health at a Glance
Download our 2012-2013 USF Health Fact Sheet (PDF).
Network-wide options by YD - Freelance Wordpress Developer
USF Health: The future of academic medicine
Skip to main content
Skip to main menu
Skip to user menu
Filter News
All (793,934)
Topic (752,060)
Hotbed/Location (723,575)
Career Advice (3,854)
Insights (161)
Webinars (6)
Podcasts (6)
The 10 Most Compelling Research Stories of 2021
Published: Dec 22, 2021 By Mark Terry
Researchers globally produce hundreds of thousands of studies annually. It can be difficult to know if at some time in the future they will be the foundation for a disease cure or a technology such as CRISPR that revolutionizes medicine. But many are exciting for what they point to or how they spike the imagination. Here's a look at 10 of the more compelling research stories of the year.
Type 1 Diabetes Therapy Showed Promise in Early-Stage Trial
Vertex Pharmaceuticals announced positive early data from the first patient in its Phase I/II study of VX-880 in type 1 diabetes (T1D). The therapy is a stem cell-derived, fully differentiated pancreatic islet cell replacement therapy. T1D is an autoimmune disease, where the immune system attacks the islet cells in the pancreas, which is where insulin is produced. This leads to loss of insulin production and problems with blood sugar control.
In the study, the patient received a single infusion of VX-880 at half the target dose along with immunosuppressive therapy. The patient showed successful engraftment and demonstrated fast and robust improvements in several measurements, including increases in fasting and stimulated C-peptide, improvements in glycemic control, including HbA1c. It also resulted in less need for medical insulin. The therapy appeared well tolerated.
Some Alzheimer's Plaques May Be Protective
One of the hallmarks of Alzheimer's disease is the buildup of beta-amyloid plaques in the brain. Yet many drugs that cleared amyloid don't seem to improve memory or cognition. Many researchers believe amyloid is only part of the issue, perhaps triggering inflammation that causes damage to the brain. New research out of the Salk Institute added a new twist , suggesting that some of the plaques may be protective. A type of immune cell in the brain, microglia, was long believed to inhibit the growth of plaques by "eating" them. Their research, however, demonstrated that microglia promote the formation of what are being dubbed dense-core plaques, which transports the "wispy" plaque away from neurons. They published their research in the journal Nature Immunology .
"We show that dense-core plaques don't form spontaneously," said Greg Lemke, a professor in Salk 's Molecular Neurobiology Laboratory. "We believe they're built by microglia as a defense mechanism, so they may be best left alone. There are various efforts to get the FDA to approve antibodies whose main clinical effect is reducing dense-core plaque formation, but we make the argument that breaking up the plaque may be doing more damage."
5 Genes Associated with Lewy Body Dementia, with Implications for Alzheimer's and Parkinson's
Research conducted by the NIH's National Institute of Neurological Disorders and Stroke (NINDS) identified five genes that appear to play a critical role in whether a person will suffer from Lewy body dementia, a type of dementia where the brain accumulates clumps of abnormal protein deposits known as Lewy bodies. The data also supported Lewy body dementia's connections to Parkinson's disease and connections to Alzheimer's disease. The research was published in the journal Nature Genetics .
Sonja Scholz, investigator at the NIH's NINDS and senior author of the study, said, "Our results support the idea that this may be because Lewy body dementia is caused by a spectrum of problems that can be seen in both disorders. We hope that these results will act as a blueprint for understanding the disease and developing new treatments."
Why Obesity is Associated with Inflammation
Although obesity is linked with many inflammatory conditions, including cancer, diabetes, heart disease, and infection, why isn't it well understood? Researchers at UT Southwestern Medical Center identified a type of cell that, at least in mice, is responsible for triggering inflammation in fat tissue. In obese individuals, white adipose tissue (WAT), stores excess calories in the form of triglycerides. In obesity, WAT is overworked, fat cells start to die, and immune cells are activated. The research team identified an adipose progenitor cell (APC), a precursor that later generates mature fat cells. These new cells are called fibro-inflammatory progenitors (FIPs) and they make signals that encourage inflammation.
What's Behind "Brain Fog" in COVID-19 Patients
One of several unusual symptoms reported in COVID-19 patients is what is dubbed "brain fog" or "COVID brain," but in medical terminology, is called encephalopathy. It appears to be loss of short-term memory, headaches and confusion. At its most severe, it is associated with psychosis and seizures. Researchers at Memorial Sloan Kettering Cancer Center published research in the journal Cancer Cell that explains the underlying cause of brain fog.
Jan Remsik, a research fellow in the lab, says, "We found that these patients had persistent inflammation and high levels of cytokines in their cerebrospinal fluid, which explained the symptoms they were having."
New Compound Appears to Reverse Neuron Damage Caused by ALS
Researchers at Northwestern University identified a compound that appears to reverse the ongoing degeneration of upper motor neurons associated with amyotrophic lateral sclerosis (ALS). ALS is a progressive neurodegenerative disease affecting nerve cells in the brain and spinal cord. As the motor neurons degenerate, they eventually die and the ability of the brain to initiate and control muscle movement is lost. With the disease, people may lose the ability to speak, eat, move and breathe. The compound, NU-9, was developed in the laboratory of Richard B. Silverman, the Patrick G. Ryan/Aon Professor of Chemistry at Northwestern. It can reduce protein misfolding in critical cell lines. The compound is also not toxic and can cross the blood-brain barrier. They published their research in Clinical and Translational Medicine .
How Astrocytes Fix Damage in the Brain
Investigators with Charité – Universitätsmedizin Berlin described how a type of glial cell, called astrocytes, plays a role in protecting surrounding brain tissue after damage. They become part of a defense mechanism called reactive astrogliosis, which helps form scars, and contains inflammation and controls tissue damage. Astrocytes are also able to ensure the nerve cells survive that are located immediately next to the tissue injury, which preserves the function of neuronal networks. The mechanism was the protein drebrin, which controls astrogliosis. Astrocytes require drebrin to form scars and protect the surrounding tissue. Drebrin regulates the reorganization of the actin cytoskeleton, an internal scaffold that maintains astrocyte mechanical stability.
A New Spin on Jurassic Park?
In the books and films Jurassic Park , researchers collected the blood from insects trapped in amber and cloned dinosaurs. A researcher from the University of Minnesota is putting a more practical spin on amber research. Amber is the fossilized resin from a now-extinct species of pine, Sciadopityaceae . It was formed about 44 million years ago. In the Baltic regions, amber has been used for hundreds of years for traditional medicines for pain relief and its anti-inflammatory and anti-infective properties. Previous research has suggested that amber molecules might have an antibiotic effect. The team extracted even more chemicals from amber samples that appeared to show activity against gram-positive, antibiotic resistant bacteria.
They identified 20 compounds using GC-MS in the amber, most prominent being abietic acid, dehydroabietic acid and palustric acid, compounds with known biological activity. They also acquired a Japanese umbrella pine, the closest living species to the Sciadopityaceae , and extracted resins and identified sclarene, a molecule present in the amber extracts that could potentially undergo chemical transformations to produce the bioactive molecules found in the Baltic amber samples.
"The most important finding is that these compounds are active against gram-positive bacteria, such as certain Staphylococcus aureus strains, but not gram-negative bacteria," said Connor McDermott, a graduate student in the laboratory of Elizabeth Ambrose, who led the research. "This implies the composition of the bacterial membrane is important for the activity of the compounds."
Genetics of People Who Live 105 or Older
A new study of 81 semi-supercentenarians—people 105 years of age or older—and supercentenarians—110 years or older from across Italy, were studied by researchers from the University of Bologna , Italy and Nestle Research in Lausanne, Switzerland. They compared genetic data from these extraordinary agers to 36 healthy people from the same region whose age, on average, was 68 years. Blood samples were drawn, and whole-genome sequencing was performed. They then compared their data with another previously published study that analyzed 333 Italians over 100 years of age and 358 people who were about 60 years of age. They published their research in the journal eLife .
Scientists identified five common genetic changes that were most frequent in the 105+/110+ groups, between two genes known as COA1 and STK17A. Analysis showed the same variants in the people over 100. Computational analysis predicted these variations most likely modulated the expression of three different genes: STK17A, COA1 and BLVRA.
Junk DNA and Aging
For a long time, so-called "junk DNA" was thought to play no role in inheritance or metabolism. Increasingly, this non-coding DNA is found to play a significant role in gene regulation. Researchers at Washington State University recently identified a DNA region called VNTR2-1 that seems to drive telomerase gene activity. In addition, it appears to prevent aging in some types of cells. Telomeres are the ends of chromosomes, and their length is associated with aging — that is to say, as the older you get, the shorter they get because every time cells divide, the telomeres get a tiny bit shorter. When they get too short, cells no longer reproduce. But in some reproductive cells and cancer cells, telomerase gene activity resets telomeres to the same length when DNA was originally copied, creating a kind of "immortality" for those cells.
Back to news