Awards Season
Big Stories
Pop Culture
Video Games
Celebrities
To Travel or Not to Travel: The Great Holiday Debate of 2021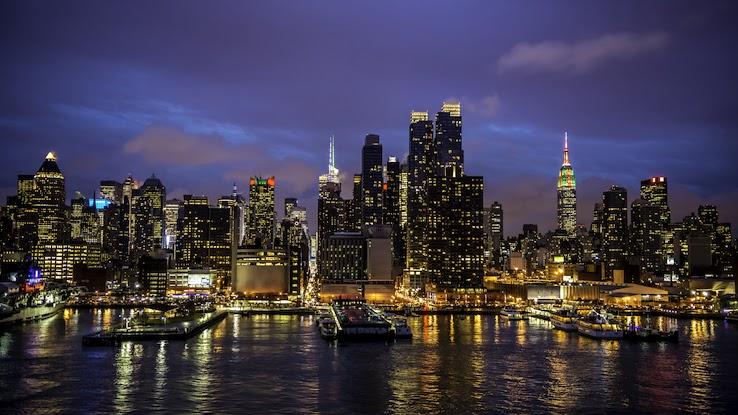 I finally did it. I mustered up the courage to book my first leisure trip since 2019. Technically it won't be my first trip since the pandemic hit — I told you about my two weeks in Barcelona and the Catalan coast this summer , but that was a family visit. It sure helped me relax and unwind though.
The Centers for Disease Control and Prevention (CDC) is still recommending that you do not travel to international destinations with very high levels (Level 4) of COVID-19, and advises you to be fully vaccinated before heading to countries with high levels (Level 3) of COVID-19 cases — you can check travel recommendations by destination on the CDC's site. But the agency says you can travel safely within the U.S. if you are fully vaccinated. Wearing a mask over your nose and mouth is required on planes, buses, trains and other forms of public transportation.
I wasn't feeling like braving a long international flight that's against CDC guidelines, but the idea of celebrating Friendsgiving with a small group of friends in New York City — my friends actually live there, I'll travel from Oakland with my husband — suddenly feels feasible and even not so much of a terrible or irresponsible idea.
I'm aware that air travel increases the risk of getting COVID-19 and plan on flying double-masked with a cloth mask on top of a disposable one . Fortunately, COVID cases are decreasing and we are no longer at the peak of hospitalizations, which were driven by the Delta variant during August and September. If you too are thinking a much-deserved escape is the best way to celebrate Thanksgiving and the holiday season this year, bear in mind these suggestions.
Tips to Help You Prepare for the Holiday Travel Season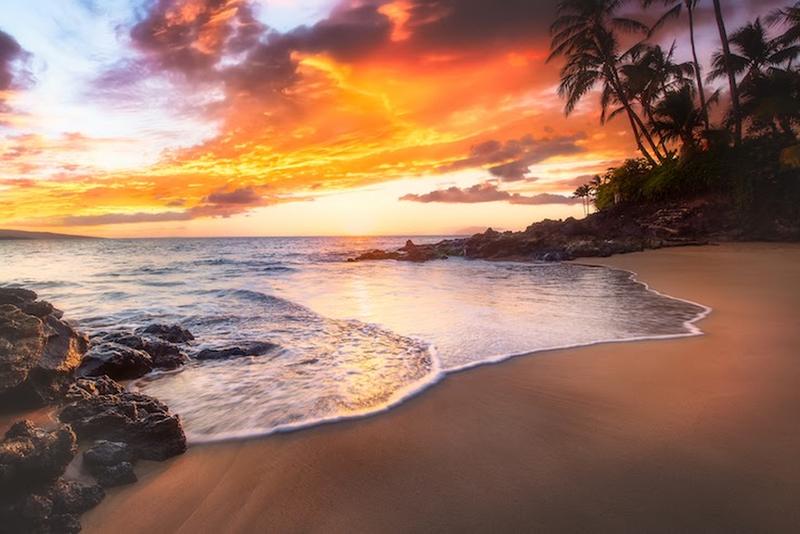 Even though my trip to Manhattan is already booked, I made sure to reserve a hotel that can be canceled . My plane tickets are not cancelable but I can still change the flight at no extra cost . I plan on monitoring the number of COVID cases, hospitalizations and travel advice until the very last minute. I'm fully aware there's a significant chance of things getting postponed or even annulled depending on the pandemic's course.
Travel has always had a level of uncertainty — between the weather and a number of possible technical issues, you never know if your plane is going to be on time — but the pandemic has only made everything a bit chancier. So plan on an extra dose of patience if you decide to travel this holiday season.
Also, be well aware of where you're going . I'll have my CDC vaccination card inside my wallet, ready to show it every time I'm required to do so inside of a New York restaurant or at the theater. It's important to know your destination's rules. Hawaiian Governor David Ige, for instance, asked visitors back in August not to travel to the islands unless it was on essential business activities due to the surge of hospitalizations. The islands are now reporting the fewest COVID infections per capita of any state and Ige is welcoming tourists once again beginning November 1 . The state has also implemented a safety program that requires all travelers to create an account and add information about their trip's dates in addition to proof of vaccination or a negative antigen test. Gathering all that information and making sure you have all the paperwork in order is something you want to do before getting to the airport.
This brings me to my next point: give yourself extra time, especially at the airport . And plan on getting there early. As a rule of thumb, the Transportation Security Administration (TSA) recommends getting to the airport three hours before the departure time of an international flight and two hours before for a domestic flight. In COVID times, it's better if you check with your airline because there can be exceptions regarding destinations and depending on how busy airports will be during specific times. Also, are you checking baggage? Do you participate in the TSA PreCheck program that allows for a more streamlined and faster process? I do — and I still arrived at the airport the recommended three hours before my trip to Barcelona. Just don't be that person who's always late when they're flying.
If you're dreading the idea of crowded airports for the holidays but still feel like seeing family and friends, have a conversation with them. Can they visit you instead? Ask's Editor Kate Bove traveled from San Francisco to Connecticut in October to see her family then and spend some pre-holiday quality time together. Consider the offseason option for less crowded airports and planes — and less stress overall. Maybe even better deals.
And yes, Zoom is still very much an option . I'm planning on once again celebrating Christmas that way with my family in Barcelona. Last year I could see all of them gathered around the table having dinner while I was having lunch with my husband in California. We set the computer on top of the table and it almost felt like we were all sharing a meal together in the same room.
If you don't want to endure the stress, the crowds and the ongoing pandemic risks of traveling this holiday season, a staycation at home and maybe some well-scheduled virtual gatherings with family and friends could be the perfect alternative.
MORE FROM ASK.COM