Technical Support
Find My Rep
You are here
Race and ethnicity free activities.
Try these free Race and Ethnicity activities in your class
Race and ethnicity: sociology in action , edited by: kathleen odell korgen and maxine p. atkinson series includes everything you need to get students doing sociology through realworld activities designed to increase learning, retention, and engagement. each chapter is contributed by an expert and experienced teacher in that area who uses active learning in their courses., below, we have selected one exercise from each chapter for you to try with your students. we hope you enjoy teaching with these , activity 1: looking at race and ethnicity—and power .
Doing Sociology 1.4 Reflecting on Colorblind Language and Racism
In this exercise, your students will analyze colorblind language. Colorblind racism often manifests itself in specific language styles that generally allow White people to "talk nasty about minorities without sounding racist" (Bonilla-Silva 2010). Your students will be asked if they have heard a person say or do any of the following... See activity . 
Activity 2: Identifying Racism Throughout U.S. History  
Doing Sociology 2.3 Discrimination Through the Years
This exercise requires your students to step outside of the current culture in the United States and recognize discriminatory behavior they may have overlooked. They will be asked to answer related questions in writing and be prepared to share their answers with a partner… See activity.
Activity 3. Recognizing Systemic Racism as a Global Issue  
Doing Sociology 3.2 Removing Colonial Symbols
In this exercise your students will consider the merits of getting rid of statues of colonialists on campuses to challenge the dominant view of history and institutional racism in higher education. The toppling of colonial figures and symbols of slavery in the 2020 Black Lives Matter protests around the world is reminiscent of earlier protests in South Africa… See activity .
Activity 4: Recognizing How Social Institutions Support Racism
Doing Sociology 4.3 Poor Air Quality: An Example of Racist Policy Making?
In this exercise, your students will examine statistics on pollution and demographics as they relate to clean-air policies. San Bernardino County in California had the third worst air quality in the country in 2019. The air quality has deteriorated considerably over the past several years, leading to poorer health outcomes for its residents... See activity .  
Activity 5: Cultural Supports for Systemic Racism in the United States
Doing Sociology 5.1 Who Holds Power in American Media?
In this exercise, your students will examine photos of some of the most powerful people in America. Racial-ethnic minorities are underrepresented throughout the media industry. In " The Faces of American Power, Nearly as White as the Oscar Nominees ," The New York Times provides the following statistics regarding the number of people of color in top leadership positions... See activity .  
Activity 6: American Indians and Alaska Natives: Surviving Genocide
Doing Sociology 6.6 Environmental Injustice in Alaska and the Lower 48 States
In this exercise, your students will consider the pros and cons of establishing a mine near a pristine lake in Alaska. They will imagine they live near the proposed mine. Then write answers to the following questions from the perspective of someone who (a) lives in a village downstream and depends on salmon for a living, (b) would gain a job selling food to miners, (c) is a village elder and activist who believes the lake is sacred, and (d) is the regional leader of the mining corporation... See activity .
Activity 7: Defining, Attaining, and Benefitting From Whiteness
Doing Sociology 7.4 Examining White Supremacist Extremist Organizations
In this exercise, your students will consider the prevalence and threat of White supremacist activity in the United States. White supremacist groups are a persistent problem in American society, and they are now more influential than they have been in many years... See activity . 
Activity 8: Black Americans- Facing Slavery and Fighting for Justice
In this 15-minute exercise, your students will consider Michelle Alexander's assertion (in Mass Incarceration in the Age of Colorblindness) that the discriminatory policies described are similar in effect to Jim Crow laws... See activity . 
Activity 9: Forever Foreigners? Asian American Ethnic Groups
In this 15-minute exercise, your students will consider Constance Wu's thoughts on the groundbreaking film Crazy Rich Asians. Wu, who starred as Rachel Chu in the film, was born in Virginia and is the child of Taiwanese immigrants... See activity . 
Activity 10: Understanding Latinxs' Presence in the United States
In this 15-minute activity, your students will determine the pros and cons of categorizing ethnic groups; explain the different meanings of Hispanic, Latino/a, and Latinx; and explain why they think the census should use one of them over the other two... See activity . 
Activity 11: Jewish, Arab, and Muslim Americans: Experiencing Ethnocentrism as Racism
This 30-minute exercise requires your students to examine implicit biases against Muslims. In Barack Hussein Obama's 2004 Democratic National Convention speech that amplified his political career, he alluded to the prejudice... See activity . 
Learn more about the Sociology in Action Series:
Race and Ethnicity
Sociology in Action
Social Problems
Social Research Methods
Looking at Race and Ethnicity and Power
Identifying Racism Throughout U.S. History
Recognizing Systemic Racism as a Global Issue
Recognizing How Social Institutions Support Racism
Cultural Supports for Systemic Racism in the United States
American Indians and Alaska Natives: Surviving Genocide
Defining, Attaining, and Benefitting From Whiteness
Black Americans: Facing Slavery and Fighting for Justice
Forever Foreigners? Asian American Ethnic Groups
Understanding Latinxs' Presence in the United States
Jewish, Arab, and Muslim Americans: Experiencing Ethnocentrism as Racism
New Titles and Best Sellers
Vantage Courseware Offerings
Sociology in Action Series
Free lecture launchers to help spark meaningful classroom discussion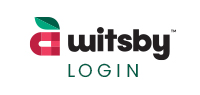 Six Classroom Activities to Spark Discussion of Racism and Privilege
2. the sneetches, 3. watch that ad, 4. microaggression, 5. film festival.
1. Bias Quiz
Incorporate race into your regular curriculum. Play off the news.
Make your classroom a place that embraces challenging questions and diverse viewpoints in an environment of respect . 
Remember that your aim is not to convert or indoctrinate your students against racism, but to expand their minds with facts and new perspectives.
Define prejudice and bias to include not only race, but also gender, religion, ethnicity, economic status, sexuality and many other categories that mark someone as an outsider.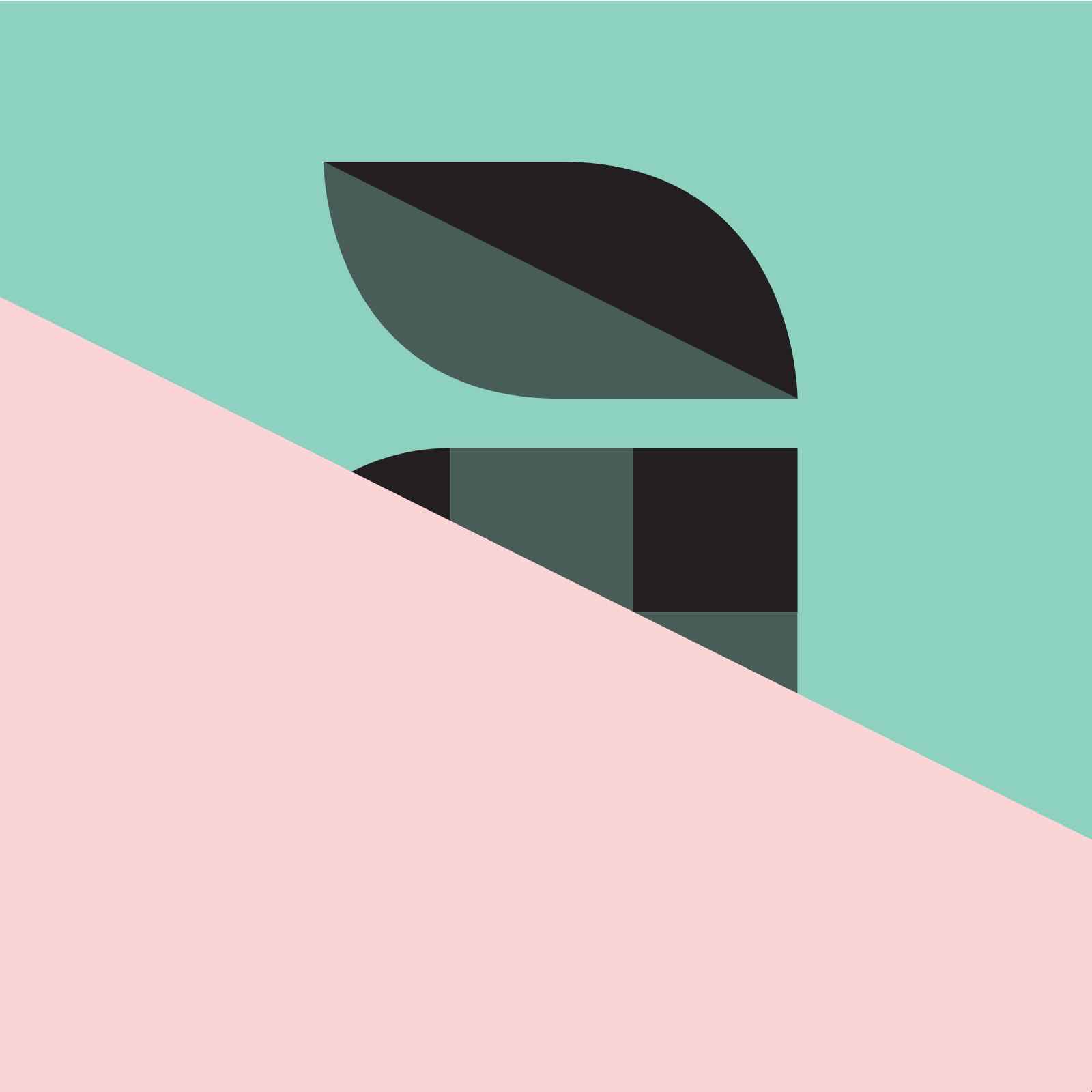 Alexis Anderson   is a digital PR coordinator covering K-12 education at 2U, Inc. Anderson supports outreach for their school counseling, teaching, mental health, and occupational therapy programs. 
ASCD is dedicated to professional growth and well-being.
Let's put your vision into action., related blogs.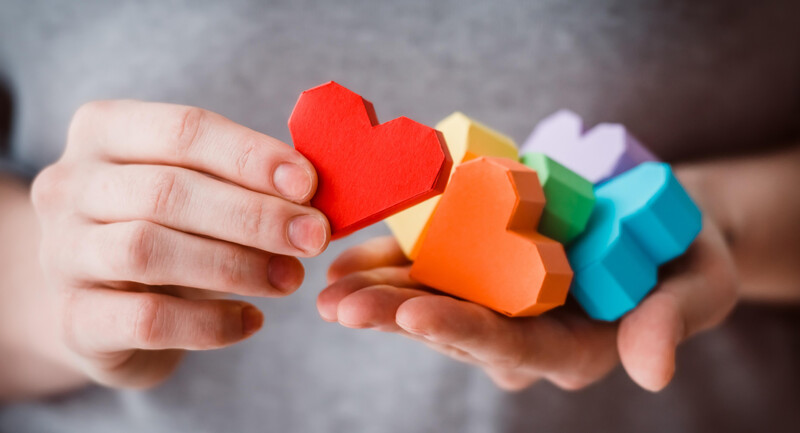 The Bureaucracy of Painted Nails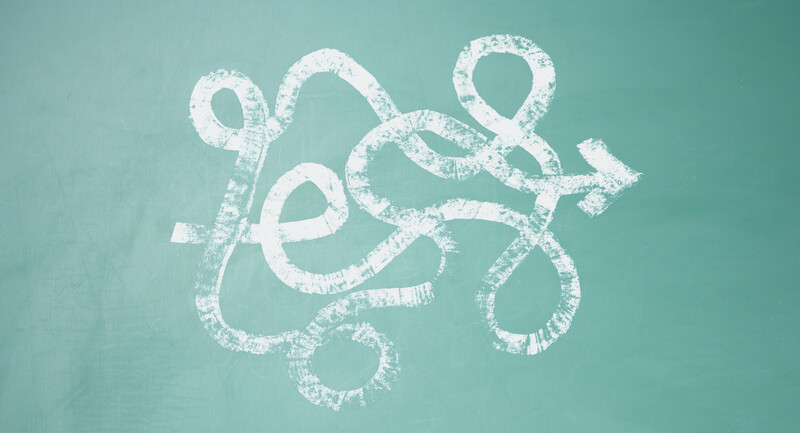 A First Step on the Path Toward Inclusivity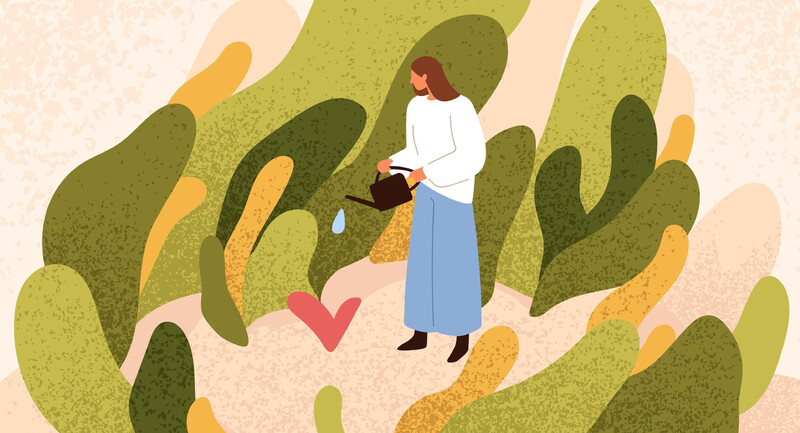 Fostering Intentional Equity in Schools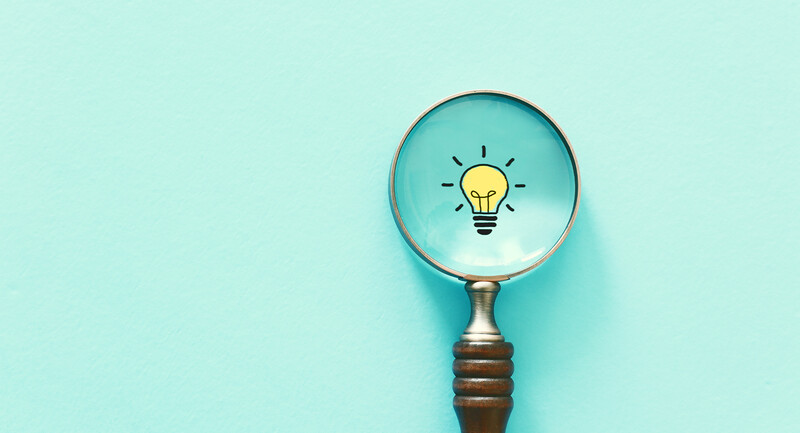 The Missing Element in Most Schools' Equity Work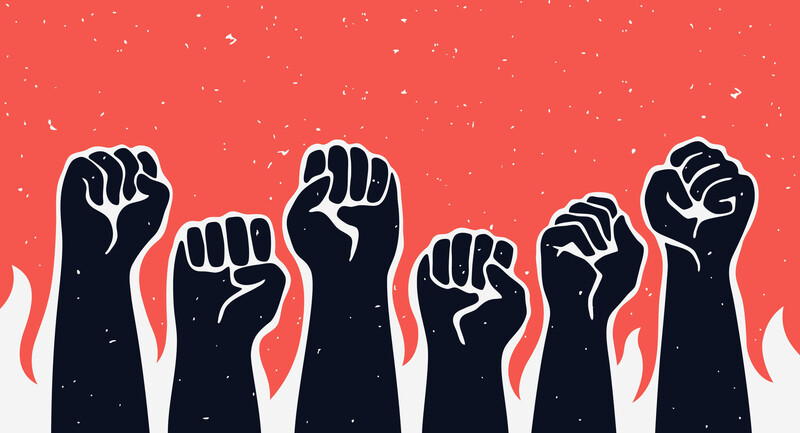 How and Why to Teach Black Resistance in U.S. History
To process a transaction with a purchase order please send to [email protected].
Advertisement
Supported by
Current Events
Resources for Teaching About Race and Racism With The New York Times
A curated collection of over 75 lesson plans, writing prompts, short films and graphs relating to racism and racial justice.
By Nicole Daniels ,  Michael Gonchar and Natalie Proulx
The summer of 2020 was not the first time that urgent conversations about race and racism were happening in homes, classrooms and workplaces. But the energy of the Black Lives Matter protests, believed by many to be the largest in U.S. history , was unparalleled. Though the demands and chants may have echoed those heard in previous years, never before, The New York Times reported , "have the cries carried this kind of muscle." Among American voters, support for the movement grew in the first two weeks of protests almost as much as it did in the preceding two years.
Our focus at The Learning Network is creating educational resources based on Times reporting, and as part of that work we prioritize creating resources that center conversations around race and racism . However, we appreciate that there are organizations and communities, like Learning for Justice , Facing History and Ourselves , EduColor and others you can find in the "Additional Outside Resources" list in this post, whose primary mission is to bring these conversations into the classroom.
This fall students on our site showed us how passionately they want to have these discussions. In September we introduced a forum on racial justice . Over 2,000 comments poured in , as teenagers shared their own experiences and stretched to understand the experiences of others. Some also expressed the wish that more of these conversations would happen in school. One student, Hermella, told us:
I think that schools and parents as well should start teaching kids from the beginning about racial equality, so that hopefully in the future, more people would deeply understand its meaning and grow up to respect all citizens.
Another student, Lizzy , wrote:
School had always taught me that blacks and whites were equals and that was it. I was ignorant of the problem until I chose to educate myself. I think that schools should be partially responsible for educating students on the racial injustices in the world.
Through our daily writing prompts, lesson plans and multimedia features, we take on the topics of race and racism regularly. But for teachers not sure how to navigate all of these resources, or even how to begin the conversation, we're pulling these resources together — all in one place.
Below you'll find a curated list of dozens of resources we hope can help. Below that, you'll find a list of other organizations doing this work, including the Pulitzer Center, which has created a growing curriculum for using The New York Times Magazine's 1619 Project . Finally, we offer a few tips and strategies for facilitating these conversations, provided by educators who are already doing this work.
We'll discuss many of these teaching tools in our March 4 webinar on Talking About Race and Racism in the Classroom Using The New York Times. Here's how to register or watch on demand later.
What's Included in This Collection?
A collection of learning network resources, additional outside resources, getting started: advice from four educators.
Every school day we scour The Times looking for content — articles, Op-Eds, graphs and more — that we think present rich opportunities for teaching and learning. Many of these resources naturally deal with important social issues like racism. For example, just this week we published a new lesson plan related to increasing attacks against Asian-Americans.
We've gone through our collection of many thousands of resources and selected recent ones we think best support teachers trying to address the subjects of race, racism and racial justice in their classrooms. These include our writing prompts (image-based Picture Prompts and article-based Student Opinion questions); our daily lesson plans (we call them Lesson of the Day ); and our multimedia features ( Film Club , which spotlights short films, and What's Going On in This Graph? ).
The resource list is organized into five categories, inspired by the scope and sequence outlined by our friends at Facing History and Ourselves , an organization that uses lessons of history to challenge teachers and their students to stand up to bigotry and hate:
I. Identity II. Prejudice, Inequality and Racism III. History and Legacy IV. Connections to Current Events V. Taking Action
We imagine that teachers will choose from this collection to find the resources that best fit their curriculum and learning goals. To stay on top of all of our new resources, we encourage you to subscribe to our weekly newsletter and to visit our Race, Racism and Racial Justice page .
I. Identity
A conversation about growing up black, in this short documentary, young black men explain the particular challenges they face growing up in america..
CNVS 02_NYT Final Script_150429 Transcript Start time: 00:00:00 Rakesh: Racism means basically like... Miles: A large, a large part of uh...a race feels that they're superior to another race and so and so not only do they believe that but they act on it. Malik: Examples would be in class sometimes I'd be the only black kids and we'd read a book like, I don't know, Huck Finn and then there's that uncomfortable moment...the "magic" word would come up and people look at you like "What's his reaction?" Things like that. Miles: I was walking home from school with this one white girl and we had just gotten off the bus and we were about to, we were almost home and there were these groups of black kids that had just gotten out of school. She was like "Oh, let's cross the street, there's a group of black kids. I don't want to run into them." And so she told me...which, I don't even know why she would do that. Marvin: I used to wear a sweatband like just to reinforce my wrist and I had a teacher come up to me and say, "You should take it off because it looks gang affiliated." Shaq: I've been in situations you know where I've had to cross the street because I didn't want to scare the white lady that was walking. Marvin: I would actually, it would get to the point where I would start to count how many times a woman would clutch her bag. Bisa: When I was 16, I was leaving my mom's house in my pajamas, which had snowmen on them um, with my brother and we were actually stopped by the police rather aggressively. Jumoke: I've been stopped by the cops on my way between classes, because we have two separate buildings, walking from one building to the other building. As my white students in the same class walk by me. Malik: It's kind of upsetting because we live in a world where my mom has to be afraid when I walk outside from the people that are like meant to protect me and I just, I don't like when my mother feels like that you know, I love my mother. She should always, I want her to always be happy... Bisa: You know I walk tall, I keep my head up, very you know, try to be very articulate and and polite...um and so of course I was like "Okay I'm going to be fine because I act a certain way." And of course that has absolutely nothing to do with it. Um, people, the way people perceive you you know, is not up to you. 00:02:06 Jumoke: My parents taught me oh you know, "Cops are your friends, you're supposed to, you know they're here to protect you." But all I'm seeing is the opposite. So how can I not be afraid when I feel like I'm being hunted? When I feel like I'm there to fill a quota? Shaq: We are in a so-called free society and as a black man we literally don't feel free. We don't know "freedom" is. Jumoke: Every time we're killed, the first thing you see on the news is: criminal record. Or something like that. So from the second the bullet hits us, already we're starting to be dehumanized. Malik: Black people like myself, we don't get as many chances as they do so you have to be aware and you have to watch out and you can't mess up. Bisa: This was an extremely emotionally taxing process for me in terms of coming to terms with maybe...the nature of of racism in my own life and in this country and in this world and if you wait until somebody is 12, 13, 14 to put that on them...it's...it's really, it can be really difficult. Malik: My dad, he's just like the honest one he's like "Listen son, like, there are things in this world that you have to, you kind of have to watch out..." He doesn't want me to live in fear, but he wants me to be aware. Maddox: I want people to know that I'm perfectly fine and I'm not going to hurt anybody or do anything bad. Rakesh: I should be judged about like who I, who I am and like and what kind of person I am. Marvin: My parents would tell me, especially my mom, she would tell me, you have to endure. You have to muscle through it. And like, this is no different, it's a part of being a person of color in America. Bisa: And there's a certain comfortability associated with that because if I know that something is inevitable then I know how to deal with it. Fortunately, I've had parents who have said "this is what you do." 00:04:00 Marvin: Mom and dad, I'll be fine because you did a good job raising me. You gave me all the resources and the time and the blood, sweat and tears to make a good man, an honorable man and the foundation to survive in this country. Myles: I want you to know that I will act in an appropriate manner and do everything that you told me to do because I do love you and I know that everything you say is for a reason and not just to talk the talk. And I love you. Credits DIRECTED & PRODUCED BY: Joe Brewster / Perri Peltz DIRECTOR OF PHOTOGRAPHY: Rudy Valdez SOUND: Chase Horton EDITORS: Geeta Gandbhir / Clare Vance CONSULTING PRODUCERS: Blair Foster / Geeta Gandbhir / Michele Stephenson ASSOCIATE PRODUCER: Clare Vance THANK YOU: Rakesh / Miles / Malik / Marvin / Shaq / Bisa / Jumoke / Maddox / Myles NYTIMES CREDITS End time: 00:04:57 Music: "Rolling Emotions," Composed by Adam Dennis (PRS) and Bob Bradley (PRS), Library: Bruton TV Series (BTV). Track ID: BRU_BTV_0146_01301
Writing Prompts
Picture Prompt | How Would You Describe Your Identity? Generation Z is known as the most diverse generation in American history. How would you describe your identity? What sets you apart from others in your generation?
Picture Prompt | What Assumptions Have People Made About You Based on Your Race, Religion, Gender, the Way You Dress, or Anything Else? " Isaiah Lopaz is a Black American living in Berlin. On a regular basis Germans ask him where he comes from. No, no, where he really comes from. He's a college-educated artist and writer — who is frequently mistaken for a drug dealer."
Student Opinion | What Does Your Accent Say About Who You Are? Are you proud of your accent? Do you have favorite slang or expressions from your city or town? How important is your accent to your identity?
Student Opinion | How Do You Connect to Your Heritage? Do you feel connected to your family and cultural roots? Or do you feel distant or cut off from them?
Student Opinion | What Does Your Unique Style Say About You? How much do you think about what you wear and how you look? Do your clothes, hairstyle and accessories say something larger about your identity?
Student Opinion | How Much Has Your ZIP Code Determined Your Opportunities? To what extent has where you were born, and where you've grown up, affected who you are?
Student Opinion | Does Your Teacher's Identity Affect Your Learning? Does your teacher's identity — his or her race, gender, sexual orientation, background or other factors — influence how you relate to your teacher, how you view yourself and your abilities, or your interest in what you're learning?
Films & Graphs
Film Club | 26 Mini-Films for Exploring Race, Bias and Identity With Students This teaching guide provides teaching ideas for films from four different series published by The Times from 2015 to 2017.
Film Club | 'Dancing As the Spirit of a Wild Grizzly Bear' In what ways do people and cultures honor the natural world? This three-minute film touches on themes of honoring ancestry and acknowledging the spirit in all living things.
Lesson Plans
Lesson of the Day | 'Just 700 Speak This Language (50 in the Same Brooklyn Building)' In this lesson, students will consider the languages in their communities and how language can be a way to preserve culture and tradition. Then they will identify elements of culture in their own homes.
Lesson of the Day| 'Fear, Anxiety and Hope: What It Means to Be a Minority in Gaming' In this lesson, students take a critical look at how their own identities are — or are not — represented in games today. Then they will create a game that is representative of who they are.
Lesson of the Day | 'Sashaying Their Way Through Youth' In this lesson, students will learn about tween and teen drag queens and think about their own identity and self-expression by creating a Starburst Identity Chart.
Lesson of the Day | 'The Quinceañera, Redefined' In this lesson, students will learn about evolving ways to celebrate identity through coming-of-age traditions. Then they will reflect on the parts of their identity that are immediately seen versus those that are more hidden, and imagine their own coming-of-age celebration.
Lesson of the Day | '"I Feel Invisible": Native Students Languish in Public Schools' In this lesson, students will consider if, and how, their culture is seen and valued in school as they learn about Native American high schoolers in Montana who navigate a school system that has failed American Indians.
Lesson of the Day | 'Black, Deaf and Extremely Online' In this lesson, students will learn about the history of Black American Sign Language and why it is getting renewed attention today.
II. Prejudice, Inequality and Racism
Coronavirus racism infected my high school, a chinese-american teenager on what she and her friends are encountering during the outbreak..
"Everyone knows Chinese people are disgusting." "They'll eat any type of animal." "They're dirty." That's what my classmate said, just days after the Coronavirus outbreak started in the United States. It felt like a stab to my chest. I'm Chinese-American, and this is someone that I've gone to school with for almost three years, who I consider a friend. But it's no wonder that she feels this way. "An obscure virus arising from a meat market in eastern China." As the Coronavirus spreads, there's another virus spreading that we need to be talking about. "A woman who's Asian says she was punched by another woman in midtown Manhattan and she accused her of having the Covid-19 virus." "I don't want him [inaudible] me. Tell him to move." Young Asian-Americans like me are feeling hate infect every part of our lives. "And I'd like to just ask the Chinese for a formal apology." Not only do we have to be afraid about our health. But we have to be afraid about being ourselves. Class basically just started. One of the girls said all Chinese people were disgusting. And so I literally like raised my hand up and was like "I'm Chinese." She didn't even say sorry. She didn't. She just like blew past it I guess. And then she like kept going on about it. I never knew it would happen to me, especially at this school. Good morning. Morning. Yeah, basically this Chinese restaurant was like texting their customers saying none of our staff have been to China. We have no contact with the Coronavirus. Please like like, come back to us. And people were like making fun of it. There are thousands and thousands of cases in Italy. But no one's boycotting Olive Garden. No seriously like, no one is boycotting a mom and pop's pizza place. Like it's the same thing. Historically, pandemics have stoked xenophobia. In the 19th century, people spread rumors that Irish immigrants carried cholera, and tuberculosis was known as the "Jewish disease." In 1900, when a Chinese man supposedly died of the plague in San Francisco, Chinatown residents were forcibly quarantined by police, while white residents were allowed to leave the area. It seems like since the start of the Coronavirus outbreak schools have been a Petri dish for racism. It's dangerous to normalize behavior like this for people my age. So you just spoke with the other student. So can you tell me what happened? She understood my frustration and anger. They didn't really mean to say that. And they were actually making a generalization. And so she apologized to me basically. And I really appreciated it. Coronavirus may have originated in China. But the disease doesn't discriminate in the way that people do. It's extremely important that people have accurate information on how to stay safe. So we can kill this virus without spreading another one.
Student Opinion | Should All Americans Receive Anti-Bias Education? Have you learned about prejudice, unconscious bias or racism in school? If so, when did you first start learning about these issues? What have you learned and how have you been taught about them?
Student Opinion | Have You Ever Encountered Racist or Extremist Content Online? Did you ever feel that someone or some group on the internet was trying to persuade you to think a certain way?
Student Opinion | Is a Chinese-Style Prom Dress Worn by Someone Who Is Not Chinese Cultural Appropriation? Can you recall any examples of cultural appropriation from the news or your own life? What were they and what made them disrespectful or exploitative?
Student Opinion | How Much Racism Do You Face in Your Daily Life? Do you feel very aware of your racial identity in your school or community? How often do you experience discrimination?
Film Club | 'Coronavirus Racism Infected My High School' How is the coronavirus pandemic bringing out fears, stereotypes, xenophobia and racism?
Video | A Racist Attack Was Caught on Camera. Nearly 45 Years Later, It Still Stings. This Times film features a clip from a 1976 documentary about a hateful attack on a group of Black children in New York City. You could use the video with our Film Club Double-Entry Journal.
Lesson of the Day | 'What Students Are Saying About Race and Racism in America' In this lesson, students will read what 36 teenagers think about these important, complicated, personal and often painful topics and then reflect on what they think as well.
Lesson of the Day | 'Can Biology Class Reduce Racism?' In this lesson, students learn about misconceptions related to race and genetics — and why correcting them matters.
Lesson of the Day | A Rise in Attacks on Asian-Americans In this lesson, you will learn about racism against Asian-Americans, which has increased during the coronavirus pandemic, and consider what you can do to stop it in your school or community.
Lesson of the Day | 'College Made Them Feel Equal. The Virus Exposed How Unequal Their Lives Are.' In this lesson, students will read about how the pandemic has affected one college class. Then they will reflect about what, if anything, the coronavirus crisis might mean for society and equality.
Lesson of the Day | First Encounters With Race and Racism: Teaching Ideas for Classroom Conversations The Times partnered with Youth Radio to ask teenagers across the country, "What is your earliest experience dealing with race?" Included here are four of their stories, along with related learning activities.
III. History & Legacy
Student Opinion | How Have You Learned About Slavery? What have you learned about slavery at home or in school? In your opinion, have you received a robust and accurate education about slavery in the United States? If not, what has been lacking?
Student Opinion | Does the United States Owe Reparations to the Descendants of Enslaved People? The idea of economic amends for past injustices and persistent disparities is getting renewed attention. What do you think should happen?
Student Opinion | How Should We Remember the Problematic Actions of the Nation's Founders? New research finds that Alexander Hamilton, like other founders, bought, sold and personally owned enslaved people. How do we reconcile this history with the contributions they made to this country?
Student Opinion | Should We Rethink Thanksgiving? In a year of a pandemic, racial reckoning and a tense election, how should we celebrate? How should teenagers hold the complicated history of this holiday alongside the devastation and loss of this year?
Student Opinion | Do You Think the World Is Getting Closer to Securing the Promise of 'Never Again'? In the years after the Holocaust, the phrase has come to represent a universal goal to prevent future genocides. Are we moving in the right direction?
Student Opinion | What Role Should Textbooks Play in Education? Does your school use textbooks for teaching and learning? Are there certain subjects for which you think textbooks are important?
Film Club | 'What It Means to Be Black in America' In 2020 The Times published a collection of six short films for Black History Month. How do these films help us learn about, recognize and celebrate Black American lives, culture and history?
Film Club | '116 Cameras' This film follows Eva Schloss, a Holocaust survivor and stepsister of Anne Frank, as she participates in an interactive hologram project to preserve her story for conversations with future generations.
Virtual Reality Film | Memorials and Justice This lesson plan features a 360-degree documentary, in which students will travel with Audra D.S. Burch, a New York Times correspondent, to the Mississippi town where Emmett Till was killed.
What's Going On in This Graph? | Racial Diversity by Neighborhood How has racial diversity in American neighborhoods changed since 1980?
Lesson of the Day | Learning About Slavery With Primary Sources In this lesson, students will use primary sources from the Smithsonian's National Museum of African American History and Culture to better understand the history of slavery in the United States.
Teaching Guide | Teaching Japanese-American Internment Using Primary Resources In this lesson, students use original Times reporting and other resources to investigate the forced internment of Japanese-Americans.
Teaching Guide | Still Separate, Still Unequal: Teaching About School Segregation and Educational Inequality Although many students learn about the struggles to desegregate schools in the civil rights era, segregation as a current reality is largely absent from the curriculum. This teaching resource uses Times articles and Op-Eds to investigate the issue.
Lesson of the Day | 'Two States. Eight Textbooks. Two American Stories.' In this lesson, students will learn how textbooks from California and Texas reflect deep partisan divides, and consider whether history can ever be neutral.
Lesson of the Day | Front Page History: Teaching About Selma Using Original Times Reporting A lesson that encourages students to become historians — to read original Times reporting on the Selma, Ala., marches and uncover important distinctions between primary and secondary sources.
Text to Text | 'Why Reconstruction Matters' and 'Black Reconstruction in America' In this lesson, we pair Eric Foner's Op-Ed essay "Why Reconstruction Matters" with an excerpt from W.E.B. Du Bois's 1935 book "Black Reconstruction in America."
Teaching Guide | Teaching About Charlottesville With Resources from The New York Times A roundup of Times articles, Opinion pieces and videos related to the events in Charlottesville and their aftermath, as well as teaching resources from The Learning Network and other educational organizations.
Teaching Guide | The Death of Michael Brown: Teaching About Ferguson Ideas, questions and resources from our audience, The Times and around the web for addressing the events of summer 2014 in Ferguson, Mo., in the classroom.
Resource List | Celebrating Black History With The New York Times Recent and archival articles, essays, photographs, videos, infographics, writing prompts, lesson plans and more.
Resource List | Teaching and Learning About Martin Luther King Jr. With The New York Times How do you celebrate and teach the legacy of Martin Luther King Jr., both on the holiday that celebrates his birth, and all year long?
IV. Connections to Current Events
Student Opinion | Is It Offensive for Sports Teams and Their Fans to Use Native American Names, Imagery and Gestures? The Kansas City Chiefs faced the San Francisco 49ers for Super Bowl LIV. Chiefs fans regularly use a "tomahawk chop" to urge on their beloved team: Is it offensive?
Student Opinion | Should We Rename Schools Named for Historical Figures With Ties to Racism, Sexism or Slavery? The San Francisco Board of Education recently voted to rename 44 schools, citing a reckoning with racism. Do you agree with its decision? Or does it go too far?
Student Opinion | Should Schools or Employers Be Allowed to Tell People How They Should Wear Their Hair? Do employers or school administrators have the right to make rules about hairstyles, hair color and facial hair?
Student Opinion | Is Racial and Economic Diversity in Schools Important? School districts and communities across the country are wrestling with this question. What do you think should happen?
Student Opinion | Is Fear of 'The Other' Poisoning Public Life? Is there a growing pattern of hatred in the United States, in which "political enemies in America deny each other's humanity" and individuals and groups seek to harm people who are different from them?
Current Events Conversation | What Students Are Saying About the George Floyd Protests A roundup of student comments in response to our question about their thoughts, feelings and reactions to the death of George Floyd and the protests that followed.
Film Club | 'Why Voting in This U.S. Election Will Not Be Equal' Why is it harder for some people to vote than for others?
Film Club | 'Taking a Knee and Taking Down A Monument' A short film about a mother who navigates racial tensions that flare up around her son's wish to kneel during the national anthem, and her own wish to have a Confederate monument removed.
What's Going On in This Graph? | Diversity in Professional Sports Have major sports leagues lived up to their initiatives to diversify team leadership?
What's Going On in This Graph? | Mortality by Race What are the leading causes of death for white and Black Americans? Why is there a gap in mortality rates?
Teaching Guide | Teaching Ideas and Resources to Help Students Make Sense of the George Floyd Protests Putting the demonstrations into a larger context, with help from The Times and other news and educational organizations.
Lesson of the Day | 'Capitol Riot Puts Spotlight on "Apocalyptically Minded" Global Far Right' In this lesson, students will learn about white nationalist reactions to the Capitol riot. Then they will share how they think the government and communities should respond to white supremacy.
Lesson of the Day | 'Rural Montana Had Already Lost Too Many Native Women. Then Selena Disappeared.' In this lesson, students will learn about the crisis of missing Native American women and the response from communities, law enforcement and politicians.
Lesson of the Day | 'Missing in School Reopening Plans: Black Families' Trust' In this lesson, students will learn about how historical racism contributes to Black families' distrust in school districts.
Lesson of the Day | Moving On Up: Teaching With the Data of Economic Mobility Students will explore economic mobility using The Upshot's interactive tool that allows users to create their own data visualizations.
Lesson of the Day | 'Will American Ideas Tear France Apart? Some of Its Leaders Think So' In this lesson, students will learn about French people who want to center conversations on race, gender and post-colonialism and those who fear such conversations threaten national identity and unity. Then they will consider if, and how, these tensions exist in their community.
Lesson of the Day | 'When the Monkey Chants Are for You: A Soccer Star's View of Racist Abuse' In this lesson, students will look at racism in European soccer and explore ways to address and remedy the problem.
Lesson of the Day | 'How Black Lives Matter Reached Every Corner of America' In this lesson, students will use more than 200 photographs to learn about the protests that swept across the United States last year in late May and June.
V. Take Action
Student Opinion | What Are You Doing to Change Your School? Are there things about your school district, administration, curriculum or culture that you want to see change? What are you and your peers doing to make that happen?
Student Opinion | How Should Schools Hold Students Accountable for Hurting Others? When there are incidents of racism, sexism, anti-Semitism, homophobia or just plain bullying in a school community, what should a school do? What does justice look like?
Student Opinion | How Should Racial Slurs in Literature Be Handled in the Classroom? We look at whether the school context — the student body, teachers and larger community — should affect the way that books addressing race and racism are taught.
Student Opinion | Is Your Generation Doing Its Part to Strengthen Our Democracy? Before he died this summer, the civil rights leader John Lewis challenged us all to "redeem the soul of our nation." How can you and others your age help?
Films and Podcasts
Film Club | 'Meek Mill: Prisoners Deserve a New Set of Rights' Meek Mill, a multiplatinum hip-hop artist and an advocate of criminal justice reform, describes how a disproportionate number of men and women of color are treated unfairly by a broken criminal justice system.
Podcast | 'Nice White Parents' Discussion Guide This companion guide invites families, students and educators to have a conversation about the goals of public education in America, and the relationship between race, social class and a quality education.
Guest Post | Ideas for Student Civic Action in a Time of Social Uncertainty A five-step process for giving students agency in taking on issues they care about.
Unit | The Power to Change the World: A Teaching Unit on Student Activism in History and Today How much of a difference can young people make in addressing the problems our society faces? What makes their voices uniquely powerful?
Lesson of the Day | 'The Thanksgiving Myth Gets a Deeper Look This Year' In this lesson, students will learn how some Native Americans are re-envisioning Thanksgiving during a year of racial reckoning and Covid-19 deaths.
Lesson of the Day | 'Occupy Alcatraz: Native American Activism in the Modern Era' In this lesson, students will learn about Native American protest and activism — past and present.
Lesson of the Day | 'A Battle for the Souls of Black Girls' In this lesson, students will learn about the ways that Black girls are disproportionately disciplined in schools — and what activists, teenagers and politicians are doing about it.
Lesson of the Day | 'Does Hispanic Heritage Month Need a Rebrand?' In this lesson, students examine the history of and issues with the way Latinx communities are represented and honored.
Below is a list of select outside organizations that help educators facilitate conversations about race and racism in classrooms:
Pulitzer Center | The 1619 Project Curriculum This collection of reading guides, classroom activities and other resources offer educators different ways to bring The 1619 Project into the classroom.
Facing History and Ourselves Facing History has a collection of teaching strategies that can support conversations about race and racism in the classroom. Additionally, their Race in U.S. History resources have lesson plans and curricular units, including " The Reconstruction Era " unit.
Learning for Justice (formerly Teaching Tolerance) Learning for Justice's Social Justice Standards offer a framework for anti-bias education and lay out specific goals for each grade level. " Teaching Hard History: American Slavery " is a comprehensive guide for teaching and learning about slavery with customized lessons for all grade levels.
Center for Racial Justice in Education CRJE trains and empowers educators to recognize and dismantle patterns of racism and injustice in schools and communities. You can access resources on their website and request trainings.
EduColor EduColor mobilizes advocates nationwide around issues of educational equity, agency and justice. We amplify the works and ideas of students, educators and communities of color through supportive on- and off-line networks and professional development.
#DisruptTexts This crowdsourced, grass-roots effort is led by teachers to challenge the traditional canon and create a more inclusive, representative and equitable language arts curriculum.
The Anti-Defamation League: Resources for Educators, Parents & Families ADL's Education Department provides educational programs, training and resources for grades PreK-12 and university settings. Its anti-bias and bullying prevention programs assist educators and students in understanding and challenging bias and building ally behaviors.
The Choices Program Engaging, history-based curriculum for history and current issues courses. One example resource is this unit: Racial Slavery in the Americas: Resistance, Freedom, and Legacies .
Rethinking Schools In addition to publishing a magazine, Rethinking Schools also offers curriculum: " Teaching a People's History of Abolition and the Civil War ."
Stand for Children's Center for AntiRacist Education Launched in 2021 "to respond to the enormous number of teachers who want to contribute to ending racism in their schools and in society, but say they lack the tools, resources and professional development to do so."
#USvsHate This organization is about embracing inclusion and justice for all in our diverse schools and society. Our messages insist publicly that all people are equally valuable.
Zinn Education Project The Zinn Education Project promotes and supports the teaching of people's history in classrooms across the country. The site includes free, downloadable lessons and articles organized by theme, time period and grade level.
In preparation for our March 4 webinar, " Talking About Race and Racism in the Classroom Using The New York Times ," we created two short videos featuring educators sharing advice about how to get started doing the work of having "deep conversations" with students.
The videos feature three members of our 2020-21 Teaching Project cohort : Claudia Felske, a high school English teacher from East Troy, Wis.; Sarah Garton, a high school social studies teacher in Saint Paul, Minn.; and Hannah Lipman, a middle school language arts teacher in Louisville, Ky. They are joined by Jamilah Pitts , an education consultant who supports educators in being able to engage in work that is rooted in antiracism, equity, and wellness.
Below, we have embedded those videos for teachers looking for inspiration or support. Reflection questions follow each video — but we caution that exploring these questions is far from simple, and that teachers interested in doing this work should also turn to the outside resources we list above.
How Four Educators Prepare for Conversations About Race and Racism in the Classroom
Here are some of the suggestions and questions raised by educators in the video:
Suggestion No. 1: Start with yourself : What do you believe about race, racism and racial equity, and where do these beliefs come from?
Suggestion No. 2: Understand historical context : How does history help contextualize what is happening in the world today?
Suggestion No. 3: Gain a better understanding of your students : How do your upbringing and life experiences affect what you believe and understand about your students? How do you connect with your students and their communities?
Suggestion No. 4: Practice self-care: For educators of color, these topics might be deeply personal, and even painful, because of your identity and lived experiences. What do you need to do, as a human being, to take care of your own well-being?
Suggestion No. 5: Use authentic sources and literature: Do the books and sources you use in your classroom expose students to multiple perspectives from diverse backgrounds?
Suggestion No. 6: Be vulnerable: To what extent can being "real" with students about your own related life experiences — and being willing to make mistakes, and even apologize when appropriate — help to create a learning environment conducive to discussing a range of issues, including racism?
Suggestion No. 7: Create class community and trust: How can you be really intentional in creating a positive classroom culture with clear norms where all students feel a sense of belonging?
After watching the video, choose one or more of the suggestions above to reflect on, either in a journal or in discussion with colleagues. And then consider, what is one suggestion that you can imagine incorporating into your practice? And, what are the challenges you envision when digging deeper into this work?
Strategies for Facilitating Conversations About Race and Racism in the Classroom
Here are the strategies mentioned in the video:
Strategy No. 1: Start with a temperature check : If you want to have an understanding of the classroom tone, consider starting with a brief writing exercise responding to the question, "How do you feel about having this conversation?"
Strategy No. 2: Provide different options for participation :
Give students time to journal and reflect privately before opening up to a class discussion.
Allow students to talk to someone they are comfortable with in class.
Consider using a fishbowl discussion , with students engaging in a discussion in the inner circle while those in the outer circle listen and reflect.
Engage students in online written discussions, as long as they identify themselves and there are clear ground rules.
Strategy No. 3: Using sentence stems : Sentence stems like, "I feel…," "I think…," "My experience is…," or "My opinion is…," can open up conversation and empower students to share their experiences. Similarly, giving students sentence stems with which to disagree ("I disagree because…") can provide opportunities for students to share multiple perspectives and navigate difficult moments.
Strategy No. 4: Allow students to clarify their statements : Give students the space to learn from each other and also call each other out, but with the follow-up question, "What do you mean when you say that?" to ensure that the call-out is not the end of the conversation, but the beginning.
Strategy No. 5: Address language directly : Recognize the importance of language and the ways language has historically perpetuated racism and harassment. If a student uses language that is harmful — if possible, turn it into a teachable moment to learn about the history of what makes that language problematic.
Strategy No. 6: Keep learning as you go : Continue to read and learn with colleagues or within other community spaces. When you make a mistake, find a way to repair and address the harm that has been inflicted.
Are you already using any of these facilitation strategies? Are there any strategies that you would like to incorporate in your teaching? And, based on your own experience, what do you think is missing from this list?
Nicole Daniels has been a staff editor with The Learning Network since 2019. More about Nicole Daniels
Natalie Proulx joined The Learning Network as a staff editor in 2017 after working as an English language arts teacher and curriculum writer. More about Natalie Proulx
Popular searches
Your previous searches, lesson plan - culture, race & ethnicity.
Understanding concepts: reading, recording and reassessing – Students are introduced to these concepts and how they differ from each other, then apply them to their own experiences.
To help students differentiate between the concepts of culture, race and ethnicity.
Preparation
Copies of the definitions and questions sheets for students.
Butchers' paper and felt pens.
Prior to distributing the sheets, divide the class into three groups and allocate one of the concepts to each group.
Have students brainstorm words and phrases associated with their concept and record on butchers' paper.
Ask a representative from each group to present their ideas to the whole class.
Hand out the definitions sheet and work through the definitions with the class.
Review each of the brainstorming sheets in terms of these definitions.
Hand out the questions sheet and have students complete them and compare with classmates.
Culture, Race & Ethnicity definitions
These concepts are complex and are often confused or thought to mean the same thing – but they do not. Many different definitions of these terms exist, and the following are examples:
Culture is not about superficial group differences or just a way to label a group of people.
It is an abstract concept.
It is diverse, dynamic and ever-changing.
It is the shared system of learned and shared values, beliefs and rules of conduct that make people behave in a certain way.
It is the standard for perceiving, believing, evaluating and acting.
Not everyone knows everything about their own culture.
The term 'race' is not appropriate when applied to national, religious, geographic, linguistic or ethnic groups. Race does not relate to mental characteristics such as intelligence, personality or character.
Race is a term applied to people purely because of the way they look.
It is considered by many to be predominantly a social construct.
It is difficult to say a person belongs to a specific race because there are so many variations such as skin colour.
All human groups belong to the same species (Homosapiens).
Ethnicity is a sense of peoplehood, when people feel close because of sharing a similarity. It is when you share the same things, for example:
physical characteristics such as skin colour or bloodline,
linguistic characteristics such as language or dialect,
behavioural or cultural characteristics such as religion or customs or
environmental characteristics such as living in the same area or sharing the same place of origin.
Culture, Race & Ethnicity questions
How does culture define who a person is?
What is your culture?
Is this the same as your ethnicity?
What is a common belief about race and how is it untrue?
Identify some stereotypes you know of about a particular group of people.
List some of your values, beliefs and customs (3 of each).
What are some of the things from your culture that you are proud of?
What are some of the things about your culture that you don't like?
How would you describe Australian culture?
What are some cultural issues in Australia today?
The observable aspects of culture such as food, clothing, celebrations, religion and language are only part of a person's cultural heritage. These things make up how you live and what makes you accepted in society.
Fill in the table below with information about your own culture. Compare your information with that of your classmates.
Adapted from a Living in Harmony Funded Project, 'Culture & Colour', Northern Beaches Neighbourhood Service, NSW, 2005

Search form
Lesson Plans and Tool Kits
USC Rossier's online master's in school counseling program
Speak Up: Opening A Dialogue with Youth About Racism This resource as to help facilitate discussions about identity, inequality, and education for children of color. In the resource, you'll find six interactive graphs demonstrating the disparities black and brown children face in the world around them, which make it difficult for them to excel in the classroom. In addition, this resource acknowledges the uncertainty some teachers may face when trying to address race in the classroom and highlights four key things teachers should do when beginning this important conversation. Resource ( https://rossieronline.usc.edu ) USC Rossier's online master's in school counseling program ( https://rossieronline.usc.edu )
10 Ways to Educate for Anti-Racism and to Celebrate Diversity: Ideas for Teachers
RaceBridges for Schools – 2009 This resource gives 10 strategies for teachers to implement in their schools and build stronger and more inclusive communities. ( racebridgesforschools.com )
50 Multicultural Books Every Child/Teen Should Know
Cooperative Children's Book Centre. This online annotated bibliography lists recommended multicultural titles for use with students. Includes one list for children and another for teens. Children's Books ( ccbc.education.wisc.edu ) Teen's Books ( ccbc.education.wisc.edu )
Anti-Racism Resource Kit
Committee on Race Relations and Cross Cultural Understanding – 2007 The goal of this kit is to provide teachers and students with the self-awareness, knowledge and tools that are necessary to discuss, understand and address issues of racism inherent in classrooms and communities. Alberta Civil Liberties Research Centre and Calgary ( static1.squarespace.com )
Claim It! Creating a Climate of Inclusion Lesson Plan
RaceBridges for Schools – 2006 This downloadable resource provides a simple lesson plan for exploring diversity in the classroom. This activity helps reveal the many differences a classroom of students has, even when the surface appears homogeneous. Geared for Grades 9-12, though can be adpated for younger students. ( racebridgesstudio.com )
FAST (Fighting Antisemitism Together) Toolkit
FAST The toolkit contains various resources for the prevention of anti-Semitism including the Choose Your Voice kit for students in Grades 6, 7 and 8. It is also adaptable for high school students, ESL and gifted learners and includes a DVD, Teacher's Guide and lesson plans. ( chooseyourvoice.ca )
Glossary for Racial Equity
Evaluation Tools for Racial Equity – 2005 This glossary defines key concepts used in racial equity discourse. It is not presented as a definitive, authoritative document, but rather as a meaningful and provocative starting point for discussion. ( racialequitytools.org )
Make a Case against Racism: A Guide for Teachers of Grades 4-7
Ministry of Attorney General – British Columbia – 2008. This guide proposes activities focused on anti-racism, as well as follow-up activities for existing lesson plans. Both the activities and the follow-up ideas have been tailored to fit with curriculum expectations outlined for students in Grades 4 to 7. ( books.google.ca )
Teacher Resources
Musuem of Tolerance The Musuem of Tolerance is a human rights laboratory and educational center dedicated to raising awareness about the Holocaust in both historic and contemporary contexts and confronting all forms of prejudice and discrimination in our world today. The website's Teacher Resources section includes downloadable lesson plans and online archival resouces. ( museumoftolerance.com )
Racial Disparities Jigsaw Mini-Unit
Jennifer Holladay – 2007 This mini-unit allows students in Grades 8-12 to investigate racial disparities and their underlying causes and identify steps individuals and society can take to alleviate them. ( tolerance.org )
Racism in Canada: Elementary Lesson Plans
British Columbia Teachers' Federation Lesson plans to teach elementary students the meaning of racism and how discrimination can manifest itself, particularly in a Canadian context. ( bctf.ca )
Racism and the Box: Lesson Plan
Rachael Sanowski – 2000 With the help of this activity, students will describe the role that racism plays in self-betrayal and self-deception. They will reflect on how historic racist actions led to the disintegration of society. ( learningtogive.org )
Racism Hurts: Lesson Plans
The Elementary Teachers' Federation of Ontario – 2008 These resource materials were developed for elementary school-aged children, enabling teachers to help them learn about racism and its impact, as well as strategies for prevention. Grade K-3 ( etfo.ca ) Grade 4-6 ( etfo.ca ) Grade 7-8 ( etfo.ca )
Resources on Racism and Oppression
Ontario Secondary School Teachers' Federation – 2010 This toolkit provides secondary school teachers with ideas for creating bias free, anti-discriminatory, and equitable classrooms. Group discussion and personal reflection activities about racial oppression in Canada are coupled with a T-shirt and CD design assignment. Dramatic activities encourage students to share their opinions and views. ( OSSTF Anti-Oppression compilation )
Shadism Documentary
This 20 minute video is an introduction to the issue of shadeism, discrimination that exists between lighter-skinned and darker-skinned members of the same community. Features the stories of 5 young women and would serve as a useful discussion starter on the topic. ( shadeism.com )
Teaching Tolerance: Lesson Plans on Race and Ethnicity
Teaching Tolerance This website provides free educational materials on various social justice topics for teachers and other school staff. This particular section focuses on lesson plans and classroom acitivities about racism and ethnicity. Note that all the activities are searchable by age, subject and grade level. ( tolerance.org )
Diversity & Anti-Oppression Exercises
Training for Change – 2012 Training for Change is an organization that provides activist training for community groups. This page includes the Diversity and Anti-Oppression exercises they use, with clear instructions on how to implement them. Although aimed for an adult audience they could be easily adapted for middle school and high school students. ( trainingforchange.org )
What's Racism Got to Do With Me? How Our History and Context Shape Us and Others
RaceBridges for Schools – 2008 This lesson plan is part of an initiative for educators called Race Bridges for Schools. It provides teachers and students with tools to build stronger and more inclusive communities. It helps students understand how history influences present attitudes and actions. ( racebridgesstudio.com )
Definitions & Terms
Youth Against Racism – 2003 This web site provides information about terminology for discussion in the area of racism. It is a useful jumping off point for facilitating discussions effectively on this topic. ( yar.ednet.ns.ca )
Project Partners
Bullying Prevention
Equity and Inclusive Education
Parents and Caregivers: Partners in Prevention
Youth Empowerment
Reference Materials
Resources for Youth
General Resources
Additional COPA Resources
Educators 4SC
Teaching about race.
Introduction
Race is a socially constructed category of identity based on physical appearance that has greatly determined the social hierarchy in our society. The foundations of our society are based on white supremacy, an ideology that dates back to the era of colonization and slavery. Race was invented by white colonizers who sought to create a hierarchy between themselves, the Indigenous people whose land they were invading, and the African people they had enslaved. The colonizers used the concept of race to place themselves in the position of supremacy, and this legacy forms the foundation of modern American society. Today, race can be understood as a category that is shaped by social and political context. "Race" is different in different times, spaces, and contexts, and is not appropriate to characterize national, religious, geographic, linguistic, or ethnic groups. It's very important for students to learn about race as a social construct to best act as agents of change for a racially just society.
There are many resources available on the internet for educators to refer to when teaching about race. Though this topic may be difficult to approach, it is essential for teachers to normalize discussions about race and to differentiate race from ethnicity. To face racism in our society, we must understand the nature of race as a social construct based in power dynamics and political contexts.
Lesson Plans
Academy 4SC : Find videos related to race at Academy 4SC, like Brown v Board of Education 1954 , among others. Teachers have access to resources like worksheets, activity ideas, discussion questions, and more included in each topic's lesson plan. Explore Academy 4SC's full library of applicable content under the tag Race .
Race & Ethnicity : Teaching Tolerance provides many helpful resources for those who want to teach their students about race and ethnicity. The website features sources (web packages, magazine features, publications, webinars, etc.) teaching about race, racism, police violence, the Black Lives Matter movement, whiteness, and more. The site offers almost 1,000 learning plans for various grade levels so there are many options to choose from depending on what information you want to focus on!
Six Classroom Activities to Spark Discussion of Racism and Privilege : ASCD.org recommends six classroom activities to get students talking about race, privilege, and oppression. The activities include a bias quiz, analyzing Dr. Seuss's The Sneetches , watching the 2017 Dove campaign, a microaggression exercise, a 5-minute film festival, and a lesson about labels. Some of these activities are intended for elementary and middle school students while others are geared towards older audiences.
The Concept of Race : Facing History And Ourselves provides a 50-minute lesson plan about race and racism. The plan consists of essential questions, guiding questions, learning objectives, overview, context, notes to teachers, materials (three handouts, a video, and a reading), teaching strategies, activities, assessment, and extensions. The activities call for students to reflect on the meaning of race, learn about the history of "race," explore the meaning of racism , consider the impact of racism, and reflect on the impact of categorizing people.
Teaching Guide: Constructing Identity in the Spanish Colonies in America : This is a lesson plan to teach about the Castas paintings as historical context of the officialized beginnings of race and white supremacy. This history is crucial to understanding how pervasive white supremacy has been in building societies and defining relations between different ethnic groups. Knowing that this social system was made up by colonizers with no scientific grounding or collaboration between ethnicities provides students with a foundation for deconstructing the ways in which this unfounded and antiquated social system of hierarchy still holds structural power today. 
Teaching Race: Pedagogy and Practice : This article, which was published by Vanderbuilt, walks teachers through the common challenges to teaching about race and five principles to aid them along the way. The authors recommend teaching reflexivity, preparing for and welcoming difficulty, meeting students where they are, engaging affective and embodied dimensions of learning, and building a learning community. All in all, this lengthy article is a great resource for teachers because though it doesn't provide exact lesson plans, it gives advice and strategies on how to teach about race in an effective way.
America Has a Big Race Problem : The U.S. News & World Report published an article about the race problem in America. This article is an important one for all students to read, but it would probably be best for those in middle and high school. The topic mainly focused on is the fact that people still have racial prejudices about minorities due to the way they are raised. The author explains that each person is born without prejudice, but our experiences, conversations, and exposure to the media shapes us. 
TEACHING RACE IN SCHOOLS IN THE 21ST CENTURY : In this essay, "Douglas Edelstein, a Social Sciences instructor at Nathan Hale High School in Seattle, Washington, describes the challenges faced by instructors of all backgrounds in sensitively teaching issues of race in public and private schools" (Blackpast). This essay is important for teachers to read because it brings to light how many students in the minority feel when reading books, listening to lessons, and talking about race or racial issues that occurred in the past or present.
Race and Racial Identity are Social Constructs : This article explains in plain accessible terms how race and racial identity are social constructs that depend on societal context and history. A good read for educators who want a more comprehensive understanding of race in the United States. 
Informational Sites
Race and ethnicity: How are they different? : National Geographic's Erin Blakemore wrote an informational page about the differences between race and ethnicity. She discusses the definition of race versus that of ethnicity, genetics and race, categorizing race, and the politics of race. This page is an easy-read that is fit for middle or high school students to read on their own to supplement lesson plans and class learning about race.
Racism : Britannica's page on racism is a good place for any teacher who wants to teach about race to start. The encyclopedia provides the raw facts about racism from the anti-semitism in Germany following World War I to segregation in the United States to the civil rights movement. Those who want to teach their students about the history behind racism and how it spread (in different forms) throughout the world will benefit from incorporating this page into their classroom lessons on race.  
Facilitating Critical Conversations with Students : This page by Teaching Tolerance offers links to many teaching strategies and ideas for educators to use when teaching about race in the classroom. The goal is to help teachers learn how to communicate with students about modern day racism in a productive antiracist way. 
Discrimination due to race is an important topic that is often overlooked by parents, students, and teachers, because slavery has been abolished and segregated schools, water fountains, bathrooms, etc. are illegal. However, racial inequality, discrimination, and racism are not, unfortunately, facts of the past. Therefore, it is so important for students to be educated and aware of the impact of racism on the everyday lives of many people. As important as it is for students to be educated about this sensitive topic, keep in mind who your audience is. Certain students may be more responsive to your lessons than others because of their past experiences. Overall, it is important for you to be careful and aware of students' reactions to the material!
Additional Resources
First Encounters With Race and Racism: Teaching Ideas for Classroom Conversations : The New York Times published an article to help teachers conduct lessons about racism with their students. The article provides a warm-up, videos, four stories, corresponding questions, class discussion questions, and ideas for going further. The author, Jinnie Spiegler, also offers much additional information to aid teachers with the goal to teach about the subject of racism.
Teaching about Racism, Violence, Inequity and the Criminal Justice System : ADL provides a lengthy list of resources available for teachers to use in the classroom. Links for lesson plans, resources for educators, resources for parents and family members, and children's and young adult books are provided. These resources are meant to be relevant to today's times and help students (and possibly teachers and other adults) recognize their biases against other races.
A Teaching Tolerance Guide: Let's Talk : Teaching Tolerance put together a guide about discussing race, racism, and other difficult topics with students. The guide consists of a plan for teachers to prepare themselves for teaching about these topics, a plan for students, professional development resources, and student-facing resources.
Facebook Group
Project READY: Reimagining Equity & Access for Diverse Youth
A free online professional development curriculum
Module 20: Talking about Race
After working through this module, you will be able to:.
Explain how youth develop racial biases.
Develop confidence to talk about race with youth.
Engage in conversations with your colleagues who are resistant to talk about race.
Introduction
How many of these statements have you heard before?
"Children don't see color – they just see people."
"I'm not racist, so my children can't possibly be."
"If we stopped pointing out race, then everyone would be equal."
"Race is a social construct. What we should really be talking about is ethnicity."
"We live in a post-racial society. After all, we had a Black president."
While these statements are likely uttered with the best of intentions, they ignore the reality of life in the United States. Whether we want to admit it or not, race and racism exist and affect people every day. Not talking about race does not make racism go away. In fact, by pretending racism doesn't exist, by being silent, by teaching children race and racism are taboo topics, and by not acknowledging the negative impacts of systemic racism on communities of color, we reinforce the very structures that allow racism to thrive and grow.
If we want to create equitable and inclusive libraries and classrooms, we must first understand how youth develop their racial biases. We must then commit to talking about race and racism with children and teens. We will make mistakes—that's a part of the process – but making mistakes is better than shushing children or pretending "it didn't come up."
Part 1: Why and how do youth form racial biases?
The research is clear: young children, even infants, notice race (Katz & Kofkin, 1997). By the ages of three to five, children develop racial biases (Katz, 2003; Van Ausdale & Feagin, 2001). "How is that possible?" you may be asking. The short answer is that children are socialized through interactions with their peers, adults, the media, and institutions. As Debra Van Ausdale & Joe R. Feagin explain in their book The First R: How Children Learn Race and Racism :
Racist thought and practice remains strong in the United States, and young children cannot avoid participating in and perpetuating them. Racism surrounds us, permeates our ideas and conversations, focuses our relationships with one another, shapes our practices, and drives much of our personal, social, and political lives. There are few social forces so strong. Children are neither immune to it nor unaware of its power. (2001, p. 198).
Youths' understanding of race and racial concepts are not inconsequential. It informs how youth see themselves, their interactions with others (i.e. how they select their friends, which adults they admire and trust, etc.), how they negotiate their social and academic lives, and how they develop their understandings of power and privilege (Van Ausdale & Feagin, 2001).
The resources and activities below will help you gain a better understanding of how youth are socialized to understand race and racism.
Think about your earliest race-related memory. How old were you? What emotions are attached to the memory? Did you talk to anyone about what happened? Did you tell anyone how you felt? Why or why not? Free write on these questions in your journal .
Watch this two-minute video " The Talk " that explores racial bias by depicting some of the burdens placed on parents of Black children, who are challenged with having necessary but difficult discussions with their children about their survival and self-esteem. As you watch the video, released by My Black Is Beautiful , a beauty brand owned by Procter & Gamble, think about what it says about socialization and the development of racial biases.
Teaching Tolerance: How white parents should talk to their young kids about race by Melinda Wenner Moyer – This article explores the development of racial bias in young children and provides tips for how adults, specifically white adults, can talk to children about race.
For one week, be an observer in your school. Notice how and when students, teachers, and other adults in the school talk about race. What is the context for those discussions? Who is present? Who is missing? What messages are communicated? What opportunities are missed? Take notes about your experience in your journal .
The next time one of your colleagues, a friend, or a caregiver says, "children don't see color," how will you respond?
Part 2: Talking about Race and Racism with Youth
Parents typically shush their children when they mention race. Educators and librarians often ignore racial comments, change the subject, or even shut students down. While doing so may make adults feel more at ease or in control, it can give children and teens the impression that talking about race is unacceptable, even forbidden. The truth is, whether or not we draw attention to race, all of us, including children, automatically notice race. Discussing it won't increase the likelihood of children or teens discriminating against people of color or Indigenous people. In fact, just the opposite is true. Talking about race can challenge prevalent stereotypes, decrease prejudice, make BIPOC feel more comfortable and accepted, and help youth develop positive racial identities (see Module 9 ). On the other hand, not discussing race can leave youth to draw their own conclusions (often negative) about race, perpetuate discriminatory attitudes and behaviors, and cause BIPOC who are often the targets of racism to feel unaccepted and unwelcome, even unsafe.
Bree Ervin offers the following 5 reasons it is important to talk to youth about race and racism:
If you don't, someone else will. And what they learn from their peers, a neighbor, textbooks, the classroom curriculum, or the media might not be accurate and might reinforce and perpetuate stereotypes.
Talking to kids about race actually helps them see beyond race and look deeper for common interests, similar likes and dislikes, complimentary values, beliefs, and attitudes. It also helps them challenge the stereotypes that continue to be perpetuated in our society.
Not talking about race can lead to complicit racism.
Racial ignorance erases racial history and denies lived experience.
Educating youth about race helps them fight racism and create change.
As adults, we avoid talking about race and racism for a variety of reasons. It might be because we don't really understand it ourselves. We might believe it's better to be "colorblind" (see Module 11 ). We might be afraid if we do try to talk about race, we'll say the wrong thing or we'll lose control of the situation/classroom. We might even think that by talking about race and racism, we might be accused of being a racist.
In Part 2 of this module, you will gain ideas for how to talk with youth about race. You will hear from Jotham White, currently a student at North Carolina A&T University, as he shares what it feels like to be in a classroom when racist remarks are made and the teacher ignores them. You will also hear from parents, educators, and librarians who are tackling the subject in their practice. Finally, you will have the opportunity to practice strategies to proactively talk about race and racism with youth.
A group of high school students in Chapel Hill, North Carolina worked together to develop the Students' Six, a professional development program to improve instruction for students of color by identifying and promoting the use of research-based and student-validated teaching strategies. In the video below, one of the Students' Six participants, Jotham White, shares some of his experiences with race and racism in the classroom – specifically, how two of his teachers addressed or failed to address race with students.
The ALSC Early Childhood Programs and Services Committee created Talking with Young Children (0-5) about Race , a resource for librarians serving youth. It contains 3 concrete steps adults can take to talk to young children about race, as well as links to additional resources.
The Anti-Defamation League provides concrete tips for talking about race and racism with youth in the classroom. The ideas presented in the following three short articles are transferable to library settings:
Race Talk: Engaging Young People in Conversations about Race and Racism
How Should I Talk about Race in My Mostly White Classroom?
Talking to Young Children about Bias and Prejudice
The guide "Let's Talk!: Discussing Race, Racism, and Other Difficult Topics with Students"   [PDF] provides strategies educators can use to facilitate conversations about race and racism with youth. Developed by Learning for Justice , it also contains a list of professional development resources and lesson plans to use with youth.
Erin N.Winkler, associate professor of Africology and Urban Studies at the University of Wisconsin-Milwaukee, provides seven ways adults can talk with children about complex things like systemic racism and societal inequity in this article .
The purpose of the " Raising Race Conscious Children " blog is to support parents and teachers who want to talk about race and diversity with youth. On the blog, you'll find strategies for talking with youth, including 100 race-conscious things you can say to your child to advance racial justice. There is also a place for you to share your story about talking with youth about race (or diversity).
Listen to this segment of This American Life entitled If You See Racism Say Racism in which comedian and writer W. Kamau Bell tries to figure out just how much about the violent history of racism and oppression his four-year-old can handle. As you listen to the segment think about these questions: What stuck out to you most in this segment? Was your thinking challenged in any way? How do you feel about the different approaches to discussing race and racism with children that are represented in this segment?
Can We Talk: Talking to White Kids About Race and Racism is an hour-long show from Safe Space Radio that  focuses specifically on how white parents, families, and teachers can engage white youth in conversations about race. The show includes the perspectives and stories of parents, racial justice experts, and teens.  As you listen, think about how you might incorporate their suggestions into your work with youth.
Images of Practice
It's never too early to begin talking about race with children in the library. Jessica Anne Bratt, who is the Youth Services Manager at Grand Rapids Public Library, has created a set of resources that can help librarians engage even their youngest users in discussions about race. Watch the video below, in which Jessica makes the case for talking about race in storytimes and introduces her online toolkit. Then use the links below the video to access the toolkit resources.
Toolkit: Talking about Race in Storytimes  (Google Folder)
JBrary Guest Post by Jessica Anne Bratt: Talking to Kids About Race in Storytime and the Let's Talk About Race Toolkit
Implement this lesson plan titled "First Encounters with Race and Racism: Teaching Ideas for Classroom Conversations" with youth in your school or library. The lesson plan, developed by Jinnie Spiegler, the director of curriculum at the Anti-Defamation League, can be used to begin a conversation or supplement one already underway.
Implement this lesson plan from Learning for Justice titled " Teaching 'The New Jim Crow' Lesson 1: Talking About Race and Racism. " The lesson is designed for Grades 9-12.
Implement this 11 lesson unit from Facing History titled Facing Ferguson: News Literacy in a Digital Age . Make sure to begin with lesson 1 since it prepares students to have difficult conversations about potentially controversial topics.
New events are happening and new resources are being released all the time. For example, Netflix recently released  When They See Us , a mini-series that chronicles the story of the Central Park Five (five males of color who were wrongly imprisoned for the rape and assault of a jogger in Central Park). These events and resources can provide excellent opportunities to develop lesson plans or programs that address racial equity.
Part 3: Engaging in conversations with your colleagues who are resistant to talking about race
Having conversations about race and inequity with colleagues, especially when they are resistant, may be difficult but is necessary. While it may feel more comfortable to be silent, to not engage,  it is important to remember that for those impacted by racism, silence = acceptance .  As Dr. King said, "In the end, we will be remember not the words of our enemies, but the silence of our friends."
Marceline Dubose and Tess Ormseth, members of the Due East Educational Equity Collaborative ,  have written a number of blog posts offering concrete strategies for talking to our colleagues (and others) about race and inequity. Explore the following entries from their Blog Due East to learn more:
Recognizing and Addressing Harmful Language
Recognizing and Addressing Harmful Language Part 2:  The School Edition
Conversations with Colleagues: Calling Out Inequities
Equity and Justice: Facilitating Groups Through Resistance
Facilitating Through Resistance, Part 2
In this video, blogger and radio host Jay Smooth provides advice on how to tell someone they sound racist.
In this section, we address common questions and concerns related to the material presented in each module. You may have these questions yourself, or someone you're sharing this information with might raise them. We recommend that for each question below, you spend a few minutes thinking about your own response before clicking the arrow to the left of the question to see our response.
If you feel that you can't address these topics due to parental pressure, it is important to communicate with families to determine if your concerns are warranted. If they are, gain the support of your administrator (principal, library director, etc.). Ask them to help remove the barriers that prevent you from discussing these topics with youth just like you would any other topic that you feel is critical.
Many of the resources we've highlighted in this module provide strategies for engaging youth in conversations about race. Usable Knowledge has created a resource guide specifically designed to support educators in mostly white communities who want to talk about race.
If you have another question you'd like us to address in this section, suggest it here.
Additional Resources
Ausdale, D. V. and Feagin, J. R. (2001). The first R: How children learn race and racism . Lanham, MD: Rowman & Littlefield Publishers.
Derman-Sparks, L. and Edward, J. O. (2009). Anti-bias education for young children and ourselves . Washington, DC: National Association for the Education of Young Children, 2009.
Oluo, I. (2018). So you want to talk about race . New York: Seal Press.
Sue, D. W. (2015). Race talk and the conspiracy of silence: Understanding and facilitating difficult dialogues on race . Hoboken, NJ: John Wiley and Sons.
Winkler, E. N. (2015, October 13).   Children are not colorblind.
References and Image Credits
Ausdale, D. V., & Feagin, J. R. (2001). The first R: How children learn race and racism . Lanham, MD: Rowman & Littlefield Publishers.
Bree, E. (2014, August 23). 5 reasons we all need to talk to kids about race in America. Everyday Feminism . Retrieved from  https://everydayfeminism.com/2014/08/talk-to-kids-about-race/
Katz, P. A. (2003). Racists or tolerant multiculturalists? How do they begin? American Psychologist 58 (11), 897-909.
Katz, P. A., and Kofkin, J. (1997). Race, gender, and young children. In S. S. Luthar and J. A. Burack (Eds.), Developmental Psychopathology: Perspectives on Adjustment, Risk, and Disorder (pp. 51-73). New York: Cambridge University Press.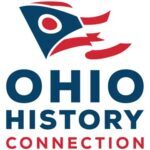 Browse Historic Sites
Accessibility, ohio history center.
Ohio Village
Special Attractions
Ohio Presidential Trail
World Heritage Site Nomination
Museums for All Columbus
Calendar of Activities
Facility rentals.
Group Visits
The Ohio History Center & Ohio Village
Ohio As America
Virtual learning, museum in a box, field trips.
Ohio History Day
Contest Information
Youth History Day
Activities & Lesson Plans
Education Blog
Investigating History
Virtual Quest
Professional Development
State historic preservation office.
Integrated Project System
Online Mapping System
Historic Atlases
Consultant Lists & SHPO Fees
Ohio Open Doors
State Historic Preservation Office Awards
Survey & Inventory
Ohio Archaeological Inventory
Ohio Historic Inventory
Ohio Landscape Inventory
Ohio Shipwreck Inventory
Ohio Modern Preserving Our Recent Past
Federal & State Reviews
About Section 106
Submitting a Project for Section 106
Project Status Check for Section 106
Programmatic Agreements for HUD-Funded Projects
Certified Local Governments
Becoming a Certified Local Government
Grant Application & Administration
Local Historic Preservation Ordinances
Ohio History Fund Grants
Apply for a Grant
Support the History Fund
Grant Administration
Grant Recipients
National Register of Historic Places
Ohio Historic Site Preservation Advisory Board
Questionnaire & Nomination Process
Sample Listed Nominations
National Register Searchable Database
Preserving Ohio's Place in the Civil Rights Movement
Certificate of Listing
Historic Preservation Tax Incentives
Ohio Historic Preservation Tax Credit
Federal Historic Rehabilitation Tax Credit
Tax Credit Program Contacts
History & Preservation Where You Live
Historic Preservation Planning
Building Doctor
Ohio Historical Markers
National Road Planning Initiative
Resources for Historic Buildings
Local History Services
Funding Opportunities
Your Legacy
Call for Collections
Ohio River Museum Fund
Poindexter Village Museum and Cultural Center Fund
Sponsorship Opportunities
Reciprocal Benefits
Ohio Village Muffins
Community Engagement
Statehood Day
Ohio Holocaust and Genocide Memorial
Ohio Commission for the U.S. Semiquincentennial
Ohio History Leadership Awards
Ohio Memory
Blogs & publications, archives & library.
State Archives
Manuscripts & Audiovisual Collections
Museum Collections
Archaeology Collections
History Collections
Natural History
GOHI Collections
Local Government Records Program
Local Government Training Opportunities
Beginning with Records Management
Local Retention Schedules & Forms
County Archivists & Records Management Association
Disaster Preparedness & Response
American Indian Relations
Teaching race in the classroom: a toolkit.
As our nation grapples with a long history of racial injustice, our students are inundated with headlines and conversations about race and racism. As educators, it's important for us to cultivate positive identity formation, encourage students to confront racial and ethnic injustice, and prepare them to live in a diverse world. For Social Studies educators, our work also includes incorporating the diverse perspectives of marginalized people into our curriculum not just during a specific month, but also all year round. In July 2020, I had the opportunity to join a virtual workshop, hosted by the Ohio Department of Education and presented by Dr. Cynthia A. Tyson , Professor at the Ohio State University, which explored how to develop a "Teacher's Toolkit" to teach about race and racism in the classroom. The first session invited attendees to learn about the social construction of race and racism in the United States, including how race provides a system of advantages and disadvantages. The second session explored the developmental considerations and a framework to teach about race. (You can watch the recordings of both sessions here and here .) Throughout the sessions, Dr. Tyson identified these steps for teaching about race:
Define Race and Racism . Although race is an invented concept, race is real for those who are impacted by the social construct's manifestations in action and experience.
Identify Systemic Racism . Understand Racism is more than simple acts of individual prejudice. This means recognizing that there is a systemic belief in maintaining institutional power.
Increase Racial Literacy . Achieving racial literacy enables people to understand that the way race is defined can change and is highly malleable based on geographic and historical considerations. Racial literacy also asks us to understand the intersections of power and race, locate and analyze racial systems, and understand the vocabularies associated with racial discourse, such as White supremacy, anti-Blackness, racialization, racial identity, and intersectionality.
Be Anti-racist . To be anti-racist, we need to have the ability to "read, recast, and resolve" racially stressful situations. In other words, educators (and by extension our students) need to learn how to see a racial moment, do something about it, and leave with a greater understanding of its complexity.
While this may seem like a daunting task, the most important thing is that we begin the work and we build relationships with our students. Rather than jumping into deep conversations about race with our students, try beginning with low-risk activities – such as reading a book that presents different perspectives about a particular issue within your community. By shifting the reflection from individuals to communities and societies, you can begin to provide factual information and help students understand how racism works. Below, we've collected some resources we found most helpful when building our toolkit to teach about race and racism in the classroom. Got a resource or activity you use to discuss these topics? Share it with us at [email protected] !
Lessons & Activities
" And Now, the News! Activity ", Ohio History Connection In this activity, students examine newspaper clippings from the Dayton Forum, an African-American newspaper, to explore the first African-American exhibit held at a World's Fair in the United States. They consider what role African-Americans had in creating the exhibit, what their intentions were, and what their participation at the World's Fair can tell us about American race relations on the eve of World War II.
"Reconstructing Race: A Teacher Introduces His Students to the Slippery Concept of Race", The Zinn Education Project , https://www.zinnedproject.org/materials/reconstructing-race/ In this activity a teacher describes a series of lessons he teaches to help his students understand race as a social construct.
"Ferguson Voices Curriculum", University of Dayton , https://udayton.edu/artssciences/ctr/hrc/moral-courage/ferguson-voices-curriculum.php These lessons created for high school classrooms are designed for use with the digital materials produced by the Moral Courage Project. The instructional guide is available for download. It includes 7 lessons, 37 activites and is optomized for virtual classrooms.
"Race & Ethnicity Lessons & Activities", Teaching Tolerance , https://www.tolerance.org/topics/race-ethnicity This website provides various resources, activites, and lesson plans to help educators facilitate discussions about race and guide students through lessons on white privilege, economic inequality, mass incarceration, the complexities of identity and more. "First Encounters With Race and Racism: Teaching Ideas for Classroom Conversations", The New York Times , https://www.nytimes.com/2017/09/27/learning/lesson-plans/first-encounters-with-race-and-racism-teaching-ideas-for-classroom-conversations.html This is a guest lesson from Jinnie Spiegler, the director of curriculum at the Anti-Defamation League. She has written for the NYT previously on 10 Ways to Talk to Students About Sensitive Issues in the News .
"How Should I Talk about Race in My Mostly White Classroom?" Anti-Defamation League , https://www.adl.org/education/resources/tools-and-strategies/how-should-i-talk-about-race-in-my-mostly-white-classroom "Teaching: Talking with Students About Racism", The Chronicle of Higher Education , https://www.chronicle.com/newsletter/teaching/2020-06-18 "Race and the Literary Canon", Edutopia , https://www.edutopia.org/article/race-and-literary-canon
"Tools for Anti-Racist Teaching", PBS Education , https://www.pbs.org/education/blog/tools-for-anti-racist-teaching
"Mental Health Issues Facing the Black Community", Sunshine Behavioral Health , https://www.sunshinebehavioralhealth.com/mental-health-issues-facing-the-black-community/
Read More Blogs & Posts
Locofoco Meanness at Fort Meigs
Ohio History Connection Member Ice Cream Shop Recommendations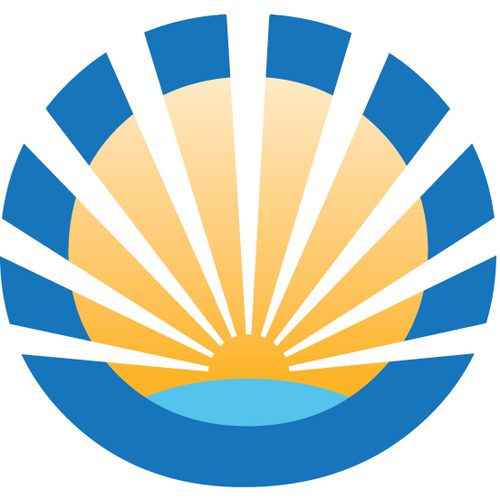 A Holiday for Working America
Information regarding a recent data breach at the Ohio History Connection
Subscribe to our blogs.