How to Write the Rationale for a Research Paper
Research Process
Peer Review
A research rationale answers the big SO WHAT? that every adviser, peer reviewer, and editor has in mind when they critique your work. A compelling research rationale increases the chances of your paper being published or your grant proposal being funded. In this article, we look at the purpose of a research rationale, its components and key characteristics, and how to create an effective research rationale.
Updated on September 19, 2022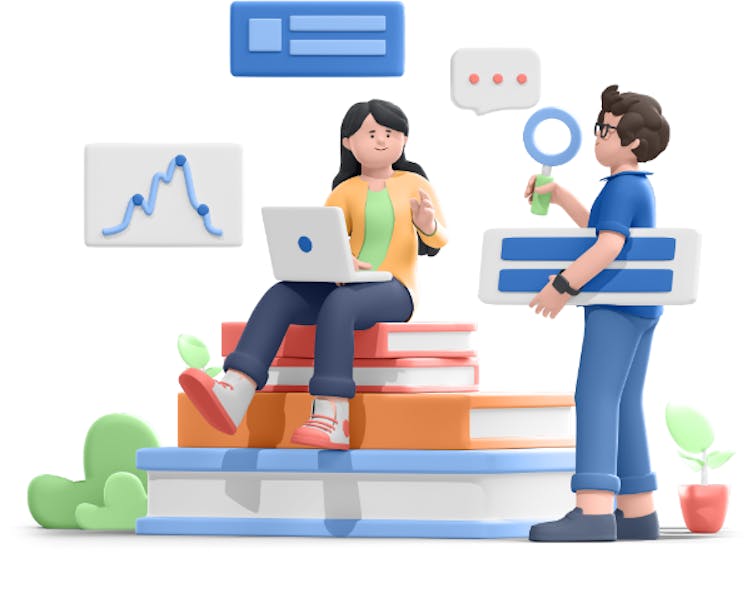 The rationale for your research is the reason why you decided to conduct the study in the first place. The motivation for asking the question. The knowledge gap. This is often the most significant part of your publication. It justifies the study's purpose, novelty, and significance for science or society. It's a critical part of standard research articles as well as funding proposals.
Essentially, the research rationale answers the big SO WHAT? that every (good) adviser, peer reviewer, and editor has in mind when they critique your work.
A compelling research rationale increases the chances of your paper being published or your grant proposal being funded. In this article, we look at:
the purpose of a research rationale
its components and key characteristics
how to create an effective research rationale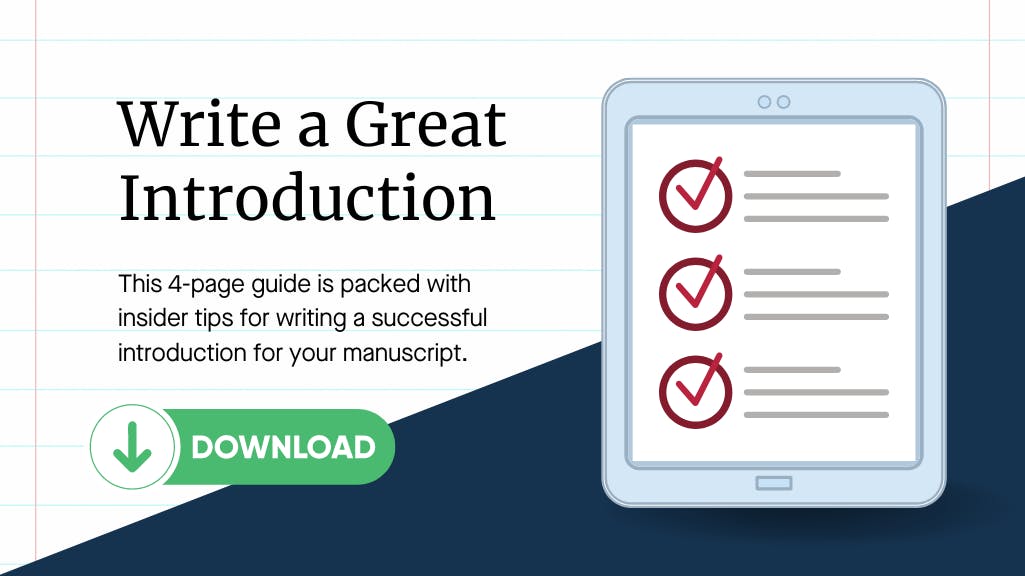 What is a research rationale?
Think of a research rationale as a set of reasons that explain why a study is necessary and important based on its background. It's also known as the justification of the study, rationale, or thesis statement.
Essentially, you want to convince your reader that you're not reciting what other people have already said and that your opinion hasn't appeared out of thin air. You've done the background reading and identified a knowledge gap that this rationale now explains.
A research rationale is usually written toward the end of the introduction. You'll see this section clearly in high-impact-factor international journals like Nature and Science. At the end of the introduction there's always a phrase that begins with something like, "here we show..." or "in this paper we show..." This text is part of a logical sequence of information, typically (but not necessarily) provided in this order: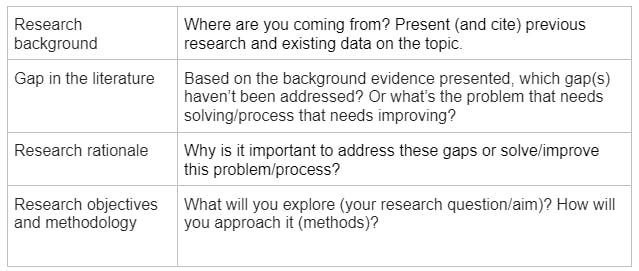 Here's an example from a study by Cataldo et al. (2021) on the impact of social media on teenagers' lives.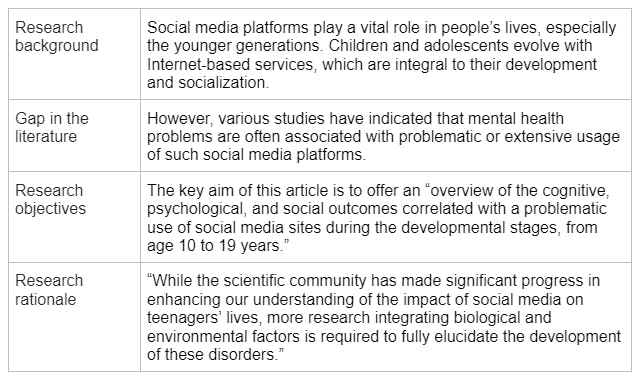 Note how the research background, gap, rationale, and objectives logically blend into each other.
The authors chose to put the research aims before the rationale. This is not a problem though. They still achieve a logical sequence. This helps the reader follow their thinking and convinces them about their research's foundation.
Elements of a research rationale
We saw that the research rationale follows logically from the research background and literature review/observation and leads into your study's aims and objectives.
This might sound somewhat abstract. A helpful way to formulate a research rationale is to answer the question, "Why is this study necessary and important?"
Generally, that something has never been done before should not be your only motivation. Use it only If you can give the reader valid evidence why we should learn more about this specific phenomenon.
A well-written introduction covers three key elements:
What's the background to the research?
What has been done before (information relevant to this particular study, but NOT a literature review)?
Research rationale
Now, let's see how you might answer the question.
1. This study complements scientific knowledge and understanding
Discuss the shortcomings of previous studies and explain how'll correct them. Your short review can identify:
Methodological limitations . The methodology (research design, research approach or sampling) employed in previous works is somewhat flawed.
Example : Here , the authors claim that previous studies have failed to explore the role of apathy "as a predictor of functional decline in healthy older adults" (Burhan et al., 2021). At the same time, we know a lot about other age-related neuropsychiatric disorders, like depression.
Their study is necessary, then, "to increase our understanding of the cognitive, clinical, and neural correlates of apathy and deconstruct its underlying mechanisms." (Burhan et al., 2021).
Contextual limitations . External factors have changed and this has minimized or removed the relevance of previous research.
Example : You want to do an empirical study to evaluate the effects of the COVID-19 pandemic on the number of tourists visiting Sicily. Previous studies might have measured tourism determinants in Sicily, but they preceded COVID-19.
Conceptual limitations . Previous studies are too bound to a specific ideology or a theoretical framework.
Example : The work of English novelist E. M. Forster has been extensively researched for its social, political, and aesthetic dimensions. After the 1990s, younger scholars wanted to read his novels as an example of gay fiction. They justified the need to do so based on previous studies' reliance on homophobic ideology.
This kind of rationale is most common in basic/theoretical research.
2. This study can help solve a specific problem
Here, you base your rationale on a process that has a problem or is not satisfactory.
For example, patients complain about low-quality hospital care on weekends (staff shortages, inadequate attention, etc.). No one has looked into this (there is a lack of data). So, you explore if the reported problems are true and what can be done to address them. This is a knowledge gap.
Or you set out to explore a specific practice. You might want to study the pros and cons of several entry strategies into the Japanese food market.
It's vital to explain the problem in detail and stress the practical benefits of its solution. In the first example, the practical implications are recommendations to improve healthcare provision.
In the second example, the impact of your research is to inform the decision-making of businesses wanting to enter the Japanese food market.
This kind of rationale is more common in applied/practical research.
3. You're the best person to conduct this study
It's a bonus if you can show that you're uniquely positioned to deliver this study, especially if you're writing a funding proposal .
For an anthropologist wanting to explore gender norms in Ethiopia, this could be that they speak Amharic (Ethiopia's official language) and have already lived in the country for a few years (ethnographic experience).
Or if you want to conduct an interdisciplinary research project, consider partnering up with collaborators whose expertise complements your own. Scientists from different fields might bring different skills and a fresh perspective or have access to the latest tech and equipment. Teaming up with reputable collaborators justifies the need for a study by increasing its credibility and likely impact.
When is the research rationale written?
You can write your research rationale before, or after, conducting the study.
In the first case, when you might have a new research idea, and you're applying for funding to implement it.
Or you're preparing a call for papers for a journal special issue or a conference. Here , for instance, the authors seek to collect studies on the impact of apathy on age-related neuropsychiatric disorders.
In the second case, you have completed the study and are writing a research paper for publication. Looking back, you explain why you did the study in question and how it worked out.
Although the research rationale is part of the introduction, it's best to write it at the end. Stand back from your study and look at it in the big picture. At this point, it's easier to convince your reader why your study was both necessary and important.
How long should a research rationale be?
The length of the research rationale is not fixed. Ideally, this will be determined by the guidelines (of your journal, sponsor etc.).
The prestigious journal Nature , for instance, calls for articles to be no more than 6 or 8 pages, depending on the content. The introduction should be around 200 words, and, as mentioned, two to three sentences serve as a brief account of the background and rationale of the study, and come at the end of the introduction.
If you're not provided guidelines, consider these factors:
Research document : In a thesis or book-length study, the research rationale will be longer than in a journal article. For example, the background and rationale of this book exploring the collective memory of World War I cover more than ten pages.
Research question : Research into a new sub-field may call for a longer or more detailed justification than a study that plugs a gap in literature.
Which verb tenses to use in the research rationale?
It's best to use the present tense. Though in a research proposal, the research rationale is likely written in the future tense, as you're describing the intended or expected outcomes of the research project (the gaps it will fill, the problems it will solve).
Example of a research rationale
Research question : What are the teachers' perceptions of how a sense of European identity is developed and what underlies such perceptions?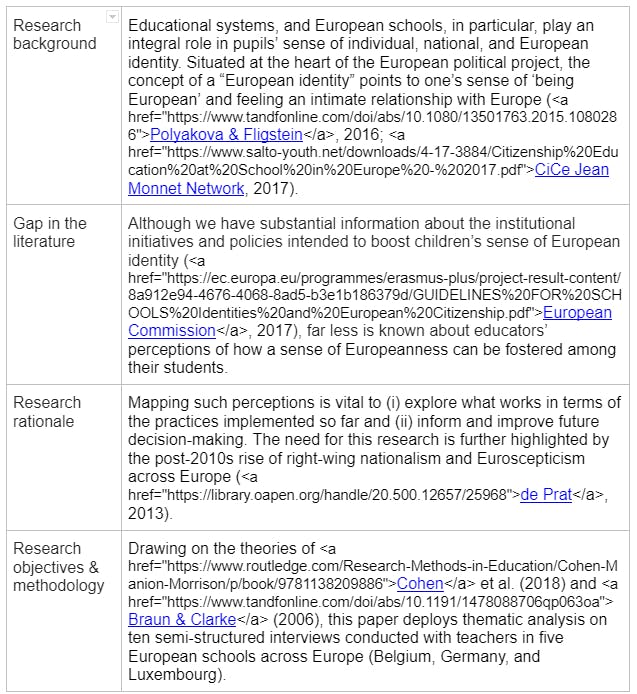 Braun, V., & Clarke, V. (2006). Using thematic analysis in psychology. Qualitative Research in Psychology , 3(2), 77-101.
Burhan, A.M., Yang, J., & Inagawa, T. (2021). Impact of apathy on aging and age-related neuropsychiatric disorders. Research Topic. Frontiers in Psychiatry
Cataldo, I., Lepri, B., Neoh, M. J. Y., & Esposito, G. (2021). Social media usage and development of psychiatric disorders in childhood and adolescence: A review. Frontiers in Psychiatry , 11.
CiCe Jean Monnet Network (2017). Guidelines for citizenship education in school: Identities and European citizenship children's identity and citizenship in Europe.
Cohen, l, Manion, L., & Morrison, K. (2018). Research methods in education . Eighth edition. London: Routledge.
de Prat, R. C. (2013). Euroscepticism, Europhobia and Eurocriticism: The radical parties of the right and left "vis-à-vis" the European Union P.I.E-Peter Lang S.A., Éditions Scientifiques Internationales.
European Commission. (2017). Eurydice Brief: Citizenship education at school in Europe.
Polyakova, A., & Fligstein, N. (2016). Is European integration causing Europe to become more nationalist? Evidence from the 2007–9 financial crisis. Journal of European Public Policy , 23(1), 60-83.
Winter, J. (2014). Sites of Memory, Sites of Mourning: The Great War in European Cultural History . Cambridge: Cambridge University Press.

The AJE Team
See our "Privacy Policy"

Community Blog
Keep up-to-date on postgraduate related issues with our quick reads written by students, postdocs, professors and industry leaders.
How do you Write the Rationale for Research?
By DiscoverPhDs
October 21, 2020
What is the Rationale of Research?
The term rationale of research means the reason for performing the research study in question. In writing your rational you should able to convey why there was a need for your study to be carried out. It's an important part of your research paper that should explain how your research was novel and explain why it was significant; this helps the reader understand why your research question needed to be addressed in your research paper, term paper or other research report.
The rationale for research is also sometimes referred to as the justification for the study. When writing your rational, first begin by introducing and explaining what other researchers have published on within your research field.
Having explained the work of previous literature and prior research, include discussion about where the gaps in knowledge are in your field. Use these to define potential research questions that need answering and explain the importance of addressing these unanswered questions.
The rationale conveys to the reader of your publication exactly why your research topic was needed and why it was significant . Having defined your research rationale, you would then go on to define your hypothesis and your research objectives.
Final Comments
Defining the rationale research, is a key part of the research process and academic writing in any research project. You use this in your research paper to firstly explain the research problem within your dissertation topic. This gives you the research justification you need to define your research question and what the expected outcomes may be.
The Thurstone Scale is used to quantify the attitudes of people being surveyed, using a format of 'agree-disagree' statements.
If you're about to sit your PhD viva, make sure you don't miss out on these 5 great tips to help you prepare.
This post explains the difference between the journal paper status of In Review and Under Review.
Join thousands of other students and stay up to date with the latest PhD programmes, funding opportunities and advice.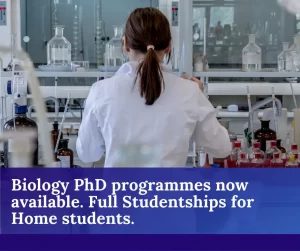 Browse PhDs Now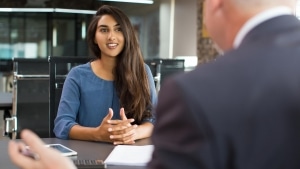 This post gives you the best questions to ask at a PhD interview, to help you work out if your potential supervisor and lab is a good fit for you.
Choosing a good PhD supervisor will be paramount to your success as a PhD student, but what qualities should you be looking for? Read our post to find out.
Dr Thirlaway gained his PhD in immunology from the University of Nottingham in 2018. He is now a Science Communicator at the Natural History Museum, London.
Michele is a first-year PhD candidate in a double degree program between the University of Girona (Spain) & Technical University Munich (Germany). His research has the aim of innovating water treatment technologies.
Join Thousands of Students

662.6k views
Planning to Write
Q: How to write the rationale for research?
I need some ideas on how to write the rationale for my research. Do you have any suggestions?
Asked on 18 Sep, 2018
The rationale of your research is the reason for conducting the study. The rationale should answer the need for conducting the said research. It is a very important part of your publication as it justifies the significance and novelty of the study. That is why it is also referred to as the justification of the study. Ideally, your research should be structured as observation, rationale, hypothesis, objectives, methods, results and conclusions.
To write your rationale, you should first write a background on what all research has been done on your study topic. Follow this with 'what is missing' or 'what are the open questions of the study'. Identify the gaps in the literature and emphasize why it is important to address those gaps. This will form the rationale of your study. The rationale should be followed by a hypothesis and objectives.
To learn in depth how to write a persuasive Introduction for your research paper, check out this course designed exclusively for researchers:  How to write a strong introduction for your research paper .
Related reading:
How is research justification written?
How to write the rationale for research?
How to write the rationale of a study?
Manuscript structure: How to convey your most important ideas through your paper
Answered by Editage Insights on 05 Oct, 2018
Yes, so one of the things you can do is look up what you want your Rationale to say. that's what I think you should do.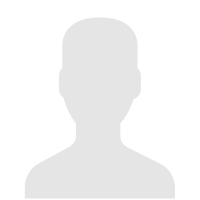 Answered by Aniya Long on 10 Dec, 2019
Justification for comparative study on growth and survival of captured and cultured cat fish juvenile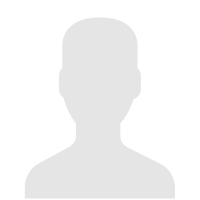 Answered by Bashir Abdullahi Isa on 16 Dec, 2019
Causes and effects of a dirty surrounding inisde the campus
Answered by Bliss Bliss on 02 Mar, 2020
The data analysis of the article should be reasonable and based on facts, and the experimental data should not be fabricated out of thin air. Pictures and tables of experimental data should be clear and accurate
Answered by Celia Ye on 02 Dec, 2020
Students in Senior High School can use Social Media to market something through advertisments.
Answered by Shan Andrei Fernandez on 29 Oct, 2021
Writing a clear and compelling rationale is essential to any research project. Here are some steps to follow when crafting a strong rationale:
Identify the problem or gap in knowledge: Start by clearly identifying the issue or gap in knowledge that your research aims to address. Explain why this problem is important and why it needs to be addressed.
Review the literature: Conduct a thorough review of the existing literature on the topic. This will help you identify what research has already been done, what gaps still exist, and how your research can build upon previous work.
Define your research questions/hypotheses: Clearly state the research questions or hypotheses that your study aims to answer. These should be informed by your review of the literature and your understanding of the problem you are addressing.
Explain your research approach: Outline the methods you plan to use to conduct your research, including data collection methods, sampling strategies, and data analysis techniques. Be sure to explain why these methods are appropriate for addressing your research questions/hypotheses.
Discuss the potential impact of your research: Explain why your research is important and how it has the potential to contribute to the field. Consider the potential practical and theoretical implications of your findings.
Consider ethical considerations: If your research involves human or animal subjects, be sure to discuss the ethical considerations involved in your study. Explain how you plan to ensure that your research is conducted in an ethical and responsible manner.
By following these steps and considering the perspective of your audience, you can write a strong and compelling rationale for your research project.
Answered by Muskan Choudhary on 05 May, 2023
This content belongs to the Conducting Research Stage
Confirm that you would also like to sign up for free personalized email coaching for this stage.
Trending Searches
Statement of the problem
Background of study
Scope of the study
Types of qualitative research
Rationale of the study
Concept paper
Literature review
Introduction in research
Under "Editor Evaluation"
Ethics in research
Recent Searches
Review paper
Responding to reviewer comments
Predatory publishers
Scope and delimitations
Open access
Plagiarism in research
Journal selection tips
Editor assigned
Types of articles
"Reject and Resubmit" status
Decision in process
Conflict of interest
Have a language expert improve your writing
Run a free plagiarism check in 10 minutes, generate accurate citations for free.
Knowledge Base
Research paper
Writing a Research Paper Introduction | Step-by-Step Guide
Published on September 24, 2022 by Jack Caulfield . Revised on March 27, 2023.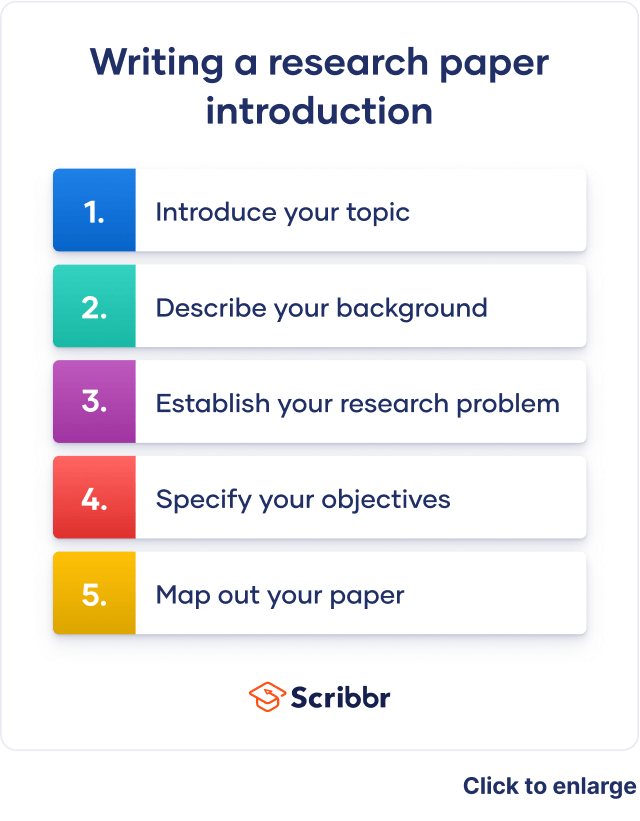 The introduction to a research paper is where you set up your topic and approach for the reader. It has several key goals:
Present your topic and get the reader interested
Provide background or summarize existing research
Position your own approach
Detail your specific research problem and problem statement
Give an overview of the paper's structure
The introduction looks slightly different depending on whether your paper presents the results of original empirical research or constructs an argument by engaging with a variety of sources.
Table of contents
Step 1: introduce your topic, step 2: describe the background, step 3: establish your research problem, step 4: specify your objective(s), step 5: map out your paper, research paper introduction examples, frequently asked questions about the research paper introduction.
The first job of the introduction is to tell the reader what your topic is and why it's interesting or important. This is generally accomplished with a strong opening hook.
The hook is a striking opening sentence that clearly conveys the relevance of your topic. Think of an interesting fact or statistic, a strong statement, a question, or a brief anecdote that will get the reader wondering about your topic.
For example, the following could be an effective hook for an argumentative paper about the environmental impact of cattle farming:
A more empirical paper investigating the relationship of Instagram use with body image issues in adolescent girls might use the following hook:
Don't feel that your hook necessarily has to be deeply impressive or creative. Clarity and relevance are still more important than catchiness. The key thing is to guide the reader into your topic and situate your ideas.
This part of the introduction differs depending on what approach your paper is taking.
In a more argumentative paper, you'll explore some general background here. In a more empirical paper, this is the place to review previous research and establish how yours fits in.
Argumentative paper: Background information
After you've caught your reader's attention, specify a bit more, providing context and narrowing down your topic.
Provide only the most relevant background information. The introduction isn't the place to get too in-depth; if more background is essential to your paper, it can appear in the body .
Empirical paper: Describing previous research
For a paper describing original research, you'll instead provide an overview of the most relevant research that has already been conducted. This is a sort of miniature literature review —a sketch of the current state of research into your topic, boiled down to a few sentences.
This should be informed by genuine engagement with the literature. Your search can be less extensive than in a full literature review, but a clear sense of the relevant research is crucial to inform your own work.
Begin by establishing the kinds of research that have been done, and end with limitations or gaps in the research that you intend to respond to.
Receive feedback on language, structure, and formatting
Professional editors proofread and edit your paper by focusing on:
Academic style
Vague sentences
Style consistency
See an example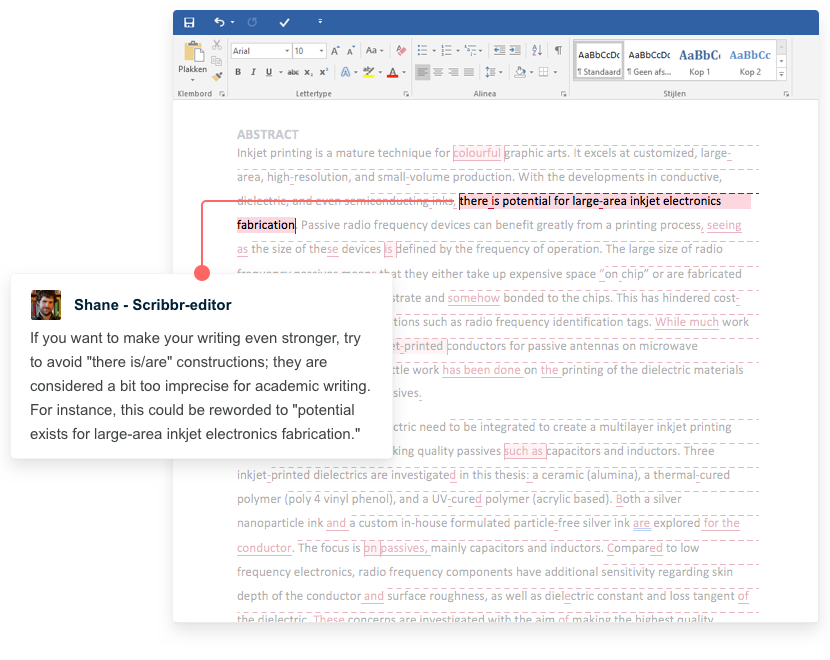 The next step is to clarify how your own research fits in and what problem it addresses.
Argumentative paper: Emphasize importance
In an argumentative research paper, you can simply state the problem you intend to discuss, and what is original or important about your argument.
Empirical paper: Relate to the literature
In an empirical research paper, try to lead into the problem on the basis of your discussion of the literature. Think in terms of these questions:
What research gap is your work intended to fill?
What limitations in previous work does it address?
What contribution to knowledge does it make?
You can make the connection between your problem and the existing research using phrases like the following.
Now you'll get into the specifics of what you intend to find out or express in your research paper.
The way you frame your research objectives varies. An argumentative paper presents a thesis statement, while an empirical paper generally poses a research question (sometimes with a hypothesis as to the answer).
Argumentative paper: Thesis statement
The thesis statement expresses the position that the rest of the paper will present evidence and arguments for. It can be presented in one or two sentences, and should state your position clearly and directly, without providing specific arguments for it at this point.
Empirical paper: Research question and hypothesis
The research question is the question you want to answer in an empirical research paper.
Present your research question clearly and directly, with a minimum of discussion at this point. The rest of the paper will be taken up with discussing and investigating this question; here you just need to express it.
A research question can be framed either directly or indirectly.
This study set out to answer the following question: What effects does daily use of Instagram have on the prevalence of body image issues among adolescent girls?
We investigated the effects of daily Instagram use on the prevalence of body image issues among adolescent girls.
If your research involved testing hypotheses , these should be stated along with your research question. They are usually presented in the past tense, since the hypothesis will already have been tested by the time you are writing up your paper.
For example, the following hypothesis might respond to the research question above:
The final part of the introduction is often dedicated to a brief overview of the rest of the paper.
In a paper structured using the standard scientific "introduction, methods, results, discussion" format, this isn't always necessary. But if your paper is structured in a less predictable way, it's important to describe the shape of it for the reader.
If included, the overview should be concise, direct, and written in the present tense.
This paper will first discuss several examples of survey-based research into adolescent social media use, then will go on to …
This paper first discusses several examples of survey-based research into adolescent social media use, then goes on to …
Full examples of research paper introductions are shown in the tabs below: one for an argumentative paper, the other for an empirical paper.
Argumentative paper
Empirical paper
Are cows responsible for climate change? A recent study (RIVM, 2019) shows that cattle farmers account for two thirds of agricultural nitrogen emissions in the Netherlands. These emissions result from nitrogen in manure, which can degrade into ammonia and enter the atmosphere. The study's calculations show that agriculture is the main source of nitrogen pollution, accounting for 46% of the country's total emissions. By comparison, road traffic and households are responsible for 6.1% each, the industrial sector for 1%. While efforts are being made to mitigate these emissions, policymakers are reluctant to reckon with the scale of the problem. The approach presented here is a radical one, but commensurate with the issue. This paper argues that the Dutch government must stimulate and subsidize livestock farmers, especially cattle farmers, to transition to sustainable vegetable farming. It first establishes the inadequacy of current mitigation measures, then discusses the various advantages of the results proposed, and finally addresses potential objections to the plan on economic grounds.
The rise of social media has been accompanied by a sharp increase in the prevalence of body image issues among women and girls. This correlation has received significant academic attention: Various empirical studies have been conducted into Facebook usage among adolescent girls (Tiggermann & Slater, 2013; Meier & Gray, 2014). These studies have consistently found that the visual and interactive aspects of the platform have the greatest influence on body image issues. Despite this, highly visual social media (HVSM) such as Instagram have yet to be robustly researched. This paper sets out to address this research gap. We investigated the effects of daily Instagram use on the prevalence of body image issues among adolescent girls. It was hypothesized that daily Instagram use would be associated with an increase in body image concerns and a decrease in self-esteem ratings.
The introduction of a research paper includes several key elements:
A hook to catch the reader's interest
Relevant background on the topic
Details of your research problem
and your problem statement
A thesis statement or research question
Sometimes an overview of the paper
Don't feel that you have to write the introduction first. The introduction is often one of the last parts of the research paper you'll write, along with the conclusion.
This is because it can be easier to introduce your paper once you've already written the body ; you may not have the clearest idea of your arguments until you've written them, and things can change during the writing process .
The way you present your research problem in your introduction varies depending on the nature of your research paper . A research paper that presents a sustained argument will usually encapsulate this argument in a thesis statement .
A research paper designed to present the results of empirical research tends to present a research question that it seeks to answer. It may also include a hypothesis —a prediction that will be confirmed or disproved by your research.
Cite this Scribbr article
If you want to cite this source, you can copy and paste the citation or click the "Cite this Scribbr article" button to automatically add the citation to our free Citation Generator.
Caulfield, J. (2023, March 27). Writing a Research Paper Introduction | Step-by-Step Guide. Scribbr. Retrieved May 23, 2023, from https://www.scribbr.com/research-paper/research-paper-introduction/
Is this article helpful?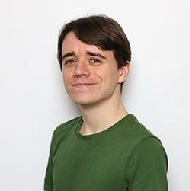 Jack Caulfield
Other students also liked, writing strong research questions | criteria & examples, writing a research paper conclusion | step-by-step guide, research paper format | apa, mla, & chicago templates, what is your plagiarism score.
Academic Skills
Essay writing
Writing a rationale
This resource provides a model for a way to present a rationale in writing and the language that can be used to indicate you are rationalising or justifying.
What is a rationale?
A rationale is when you are asked to give the reasoning or justification for an action or a choice you make.
There is a focus on the ' why ' in a rationale: why you chose to do something, study or focus on something. It is a set of statements of purpose and significance and often addresses a gap or a need.
A rationale in Australian academic writing is rarely a whole task by itself. It is often a part of a bigger task. For example, a part of a lesson plan might be to provide a rationale for why you chose to teach particular content or use a certain resource or activity, or you may be asked to provide a rationale as to why you chose a particular theory to apply or a concept to support.
You may be called upon to provide a rationale:
prior to an action or decision; why you plan to do something and how, or
after you have acted or decided something; reflecting, looking back, why you did something and how it worked or not.
You can use language to signal you are clearly providing a rationale in your writing. You can link your rationale to learning outcomes or aims for a lesson, activity or assessment task.
A model: problem-solution-rationale
A rationale can be provided by offering longer essay-based support for why it is important to do something in a certain way – in that sense, a whole paper can be a rationale.
However, a more specific or focused way of thinking about a rationale is how we can overtly show we are justifying our choices with the language we use.
One way of doing this is to consider the problem or issue requiring attention, the solution and then the rationale or justification for the solution (the 'why'). This sets the rationale (the reason) within a context.
A diagnostic assessment determined that the students required more attention to addition and subtraction of mixed fractions. This activity intends to address this problem by having the children engage with the task with blocks before it is done with figures. The reason I chose to do this is because students have higher comprehension levels when presented with visual or tangible representations of abstract problems (Benson, 2016). I also did this as I wanted to allow the children to 'play' with maths, to see that it can be a fun activity and in doing so, to breakdown some of the 'anti-mathematics prejudices' that Gaines (2017, p. 4) talks about.
The important thing here is the language used to signal the rationale , in this case:
The reason I chose to do this is because … and I also did this as …
Another problem / solution / rationale example:
Scaffolding is the support provided by the teacher or a significant other, such as a classmate, which helps students in learning (Gibbons, 2015). Some students were having difficulty with the language at entry while others, particularly those who had completed the pre-tasks, had few problems. Therefore, in order to address this disparity in level and understanding, mixed-ability pairs were created where the more competent student helped the other. On reflection, this was an effective way to run the activity for two reasons : it allowed peer-to-peer teaching which solidified both students' understanding; and it scaffolded the support in a way that allowed me to roam the room lending advice to pairs as needed.
The language used to signal our rationale in this example:
in order to and for two reasons …
Language to signal rationale
in order to
the reason this was done/chosen …
for the following reason(s) …
for two/three reasons …
Language for further justification - showing importance
This was important / significant because …
This meant that I could…
This enabled me to …
… which enabled / allowed me to…
… which pointed to / highlighted that / showed me that …
The key thing to remember about rationale writing is to stand back from the writing, look at it in a big picture sense and ask yourself, ' Have I explained why? ' If that is clearly articulated, you have provided a rationale.
Related resources
Explore all resources
Reflective writing
Writing reflectively: it is about you – putting the 'I' in reflection.
Reflective writing is a specific genre. This module explores the requirements of reflective writing and provides a model which you can use to write reflectively.
Building good paragraphs
Understand paragraph structure, cohesion and coherence, and other elements that assist you to produce well-developed academic paragraphs.
Looking for one-on-one advice?
Get tailored advice from an Academic Skills adviser by booking an individual appointment, or get quick advice from one of our Academic Writing Tutors in our online drop-in sessions.
Get one-on-one advice